Week in Review - February 28, 2020
Please Vote for NASET

---
NASET
WEEK IN REVIEW
National Association of Special Education Teachers
February 28, 2020 Vol 16 Issue #8
---

---
Dear NASET Members and Guests,

Welcome to NASET's WEEK in REVIEW. Here, we provide you with the latest publications fromNASET to read and or download, as well as some of the most interesting articles that have happened this week in the field of special education. We hope you enjoy this publication. Feel free to send us articles for this publication or let us know your thoughts about the WEEK in REVIEW at news@naset.org. Have a great weekend.

Sincerely,
---
NEW THIS WEEK ON NASET
NASET Special Educator e-Journal
March 2020
---
Special Education Legal Alert. By Perry A. Zirkel
Buzz from the Hub
Utilization of Paraprofessionals in Special Education: Challenges and Benefits. By Jeanne Dagna
Book Review: Relentless: Changing Lives by Disrupting the Educational Norm. By Stephanie Estrada
Hacking Leadership: 10 Ways Great Leaders Inspire Learning That Teachers, Students, and Parents Love. By Melissa A. Johnson
The ABCDEs: Five Considerations for Educating Homeless Students with Disabilities. By Brian Cavanaugh.
Book Review: Culturize: Every Student. Every Day. Whatever it Takes. By Jimmy Casas
General Educator Perceptions of School Support in Teaching Students with an IEP. By Faith Kenny
Acknowledgements
To access full publication, Click Here
---
Boys with Inattention-Hyperactivity Face Increased Risk for Traumatic Brain Injuries
McGill-led research shows that boys exhibiting inattention-hyperactivity at age 10 have a higher risk for traumatic brain injuries (TBIs) in adolescence and adulthood. Treatments to reduce these behaviors may decrease the risk for TBIs. "Traumatic brain injuries are the leading cause of death and disability in children and young adults, but little is known about the factors that provoke them," says Guido Guberman, a doctoral and medical student in the Department of Neurology and Neurosurgery at McGill University. The study published in the Canadian Journal of Psychiatry is the first to show that childhood behaviors identified by teachers such as inattention-hyperactivity predicted subsequent traumatic brain injuries. The study also found that boys who sustained TBIs in childhood were at greater risk of sustaining TBIs in adolescence. Read More
---
---
Special Education in California in Need of Overhaul, Researchers Say
Special education in California should be overhauled to focus on the individual needs of students, with better training for teachers, more streamlined services and improved screening for the youngest children, according to a compilation of reports released today. Those were some of the recommendations proposed in a package of 13 reports and a summary produced by Policy Analysis for California Education, a nonpartisan research and policy organization led by faculty from UC Berkeley, UCLA, University of Southern California and Stanford University. Read More
­­
---
NEW NASET BOARD CERTIFICATION PROGRAM IN SPECIAL EDUCATION ADVOCACY
The National Association of Special Education Teachers (NASET) and the American Academy of Special Education Professionals (AASEP) recognize the increasing need for qualified special education advocates. In order to enhance this area of concern, they have created a comprehensive special education advocacy program whereby upon completion, you become a Board Certified Advocate in Special Education (BCASE). The BCASE program offers you all the materials to be an effective, articulate, and qualified special education advocate. completion of the BCASE program will provide you with the knowledge, skills and abilities to be confident as an advocate for children with special needs and their parents.­ To learn more about becoming a Board Certified Advocate in Special Education (BCASE), click here
---
TRIVIA QUESTION OF THE WEEK
Congratulations to: Patricia K. Ware, Kimberly Rehbaum, Patsy Ray, Olumide Akerele, Tracey Christilles, Eva Gonova, Margaret Reece, Katie Venable, Jon Eichelberg, Susan Kalter, Daniel Rayder, Staci Millspaugh, Christi Spain, Rebecca Knoras, Cindi Maurice, Amy Ross Bradl, and Kristi McGeehan, who all knew the answer to last week's trivia question:
TRUE OR FALSE?: When focusing on children with disabilities, we talk about affording them accommodations and modifications. An accommodation is a change that helps a student overcome or work around the disability. An accommodation DOES NOT CHANGE the content of the grade-specific curriculum. A modification is a change in what is being taught to the student. Modifications change "what" is learned and therefore CHANGES the content of the grade -specific curriculum.
Answer: TRUE
This Week's Trivia Question: From hormonal changes to new schedules and altered expectations, children face a variety of challenges when they enter middle school. But students and their parents aren't the only ones stressing out. According to the latest data collection done by researchers the University of Missouri, what percentage of middle school teachers experience high stress levels?
If you know the answer to this week's trivia questions, email it to us at contactus@naset.org by March 3, 2020. If you are correct, you will be acknowledged in next week's NASET's Week in Review
---
---
Exposure to Cleaning Products in First 3 Months of Life Increases Risk of Childhood Asthma
New research from the CHILD Cohort Study shows that frequent exposure to common household cleaning products can increase a child's risk of developing asthma. Asthma is the most common chronic childhood disease and is the primary reason why children miss school or end up in hospital. The study was published today in the Canadian Medical Association Journal. It found that young infants (birth to three months) living in homes where household cleaning products were used frequently were more likely to develop childhood wheeze and asthma by three years of age. Read More
---
Philly Schools Overpaying Charters Millions of Dollars for Special Education Students, District Says
The Philadelphia School District overpays charter schools by millions of dollars because of a state formula that forces artificially high rates for special-education services, according to a new analysis by the district. The rate is inflated, according to the analysis, because the city's charters are serving a smaller share of students with severe disabilities but are compensated based on the district's average costs to educate its larger population of needier, more expensive special-education students. Because of the formula, "the really painful part of this is the inaccuracy grows exponentially over time," Uri Monson, the district's chief financial officer, told the school board's finance and facilities committee. Read More
---
---
Lehigh University Special Education Law Symposium
The Lehigh University Special Education Law Symposium will be held on our beautiful campus in Bethlehem, Pennsylvania June 21-26, 2020. Featuring a keynote by OSEP director Laurie VanderPloeg, eight "hot topic" sessions by paired attorneys for a dual perspective, and a culminating comprehensive update from Professor Perry Zirkel, this year's symposium promises to be the best ever in this nationally prominent program. The week also includes a separate two-day program, the Lehigh Section 504 Institute on June 25-26. For complete information, see go.lehigh.edu/spedlaw
---
Verbal Ability May Predict Age at Autism Diagnosis
Girls are diagnosed with autism 1.5 years later, on average, than boys, according to an analysis of 1,000 people living in Rhode Island and nearby states. The delayed diagnosis may be due to the fact that autistic girls tend to have stronger verbal abilities than autistic boys do. The analysis also found that 85 percent of the 1,000 have autism, and nearly half of the participants have another psychiatric condition, such as depression or anxiety About 1 in 4 has tics, and nearly 1 in 10 has a history of self-injury. Read More
---
Autism and Child Care: How a Lack of Quality Programs Hurts Families
Four preschoolers sat in a semicircle around a table about knee-high. Teacher Anne McCrane led the children in an activity designed to help them become comfortable with different textures, shapes, and flavors. "We are making hearts with fluff and Cheerios as an [occupational therapy] project," McCrane said. She guided the hand of a boy smearing pink marshmallow fluff on a paper plate in the outline of a heart. "Good job!" McCrane said. In this autistic support classroom at SPIN, an early childhood center in Philadelphia's Frankford neighborhood, McCrane was getting help with the marshmallow valentines from an occupational therapist. One child also had his own dedicated aide, or "personal care assistant." Read More
---
Minnesota Gov. Orders Review of Troubled State Disability Hiring Program Amid Reports of Mismanagement
Gov. Tim Walz has ordered a review of a troubled state hiring program for people with disabilities amid mounting reports that the program has foundered because of mismanagement, lack of training and poor leadership. In a statement issued this week, the state agency that oversees hiring said it will launch an independent evaluation "to identify concrete strategies" to improve the administration of the Connect 700 program, a state program that gives people with disabilities early preference during the hiring process for hundreds of jobs across state government. Once hailed as innovative, the hiring program has fallen short of expectations and has come under criticism for being rolled out inconsistently across state agencies. Read More
---
Housing Supply for People with Disabilities is Short in Denver
Denver has half as many homes that are accessible as it does households with someone who has difficulty walking or uses a wheelchair or other device to get around, according to a new report looking at the data on disability and housing. In its report released Wednesday, Apartment List added that renters with disabilities were more likely than those without to be spending more than 30 percent of their income on housing. For low- and moderate-income households in particular, spending more than 30 percent of earnings on rent can make it hard to cover other living costs and bounce back from emergencies. In Denver, nearly 60 percent of disabled renter households were spending more than 30 percent of their income on rent, compared to 50 percent of households without a disability. Read More
---
---
Teens with ADHD Less Likely Than Preteens to Have Doctor Visit
Children with attention-deficit/hyperactivity disorder (ADHD) are less likely to have a primary care visit during adolescence than preadolescence, according to a study published in the February/March issue of the Journal of Developmental & Behavioral Pediatrics. Cierra M. Moss, M.D., from the Children's Hospital of Philadelphia, and colleagues identified patients from three practices included in a large primary care network who were born between 1996 and 1997, were diagnosed with ADHD before age 10 years, and received primary care from age 9 years through late adolescence. Clinical care was compared for patients' ages 9 to 11, 12 to 14, and 15 to 18 years (preadolescence, early adolescence, and late adolescence, respectively). Read More
---
Later School Start Times Reduce Car Crashes, Improve Teen Safety
A study published online as an accepted paper in the Journal of Clinical Sleep Medicine found that later school start times were associated with a significant drop in vehicle accidents involving teen drivers. Researchers analyzed motor vehicle accident statistics involving adolescents in Fairfax County, Virginia, for two school years before and after the implementation of later school start times. Results show that the crash rate in 16-to-18-year-old licensed drivers decreased significantly from 31.63 to 29.59 accidents per 1,000 drivers after the delayed start time. In contrast, the teen crash rate remained steady throughout the rest of the state. Read More
---
One in Five Kids Start School with Health or Emotional Difficulties that Challenge their Learning
Teachers identify one in five children as having emerging health or developmental concerns when they start school. This might include a child being disruptive, having difficulties understanding the teacher's instructions, or experiencing fears and anxieties at a level that makes it difficult for them to learn. Our research found by year three these children, on average, had poorer NAPLAN results in reading and numeracy than those who didn't start school with such difficulties. Socio-economic disadvantage added further to the risk of poor learning outcomes for children with emerging concerns. Read More
---
Honor Society for Special Education Teachers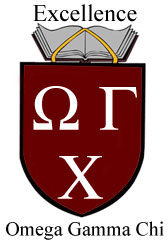 ---
Remarkable Woman on Mission to Help People with Disabilities in Tampa Bay
Some people pick one project and dedicate all their efforts to just that. Julie Reyes is not one of those people. She sees a need - almost any need - and makes it her mission to take action. Reyes is a woman who wears a lot of hats: Wife, mom, philanthropist and community crusader. "Boots on the ground. Right here in our community is where I feel we can make the biggest impact," she said. And what an impact. Through her Diversity in Action Coalition, Julie helps bridge the gap for people with disabilities. That includes veterans to children with autism. She then helps connect them with the community partners that can make the greatest impact in their lives. Read More
---
Please Take a Moment to Vote for NASET
---
Wyoming House Ready to Remove Special Education Spending Cap, Send Bill to Senate
The Wyoming House of Representatives passed a bill on third reading during their Monday, Feb. 17 floor session which would remove a spending cap on special education. The bill passed 42-16 on third reading (vote of individual representatives listed below). The bill will now move to the Senate for consideration. While still in the House, the bill sparked discussion about what areas the state should look to curb overall spending. "These are the most vulnerable kids in our community," House District 34 Representative Tim Salazar said during second reading. "We need to fully fund special education." House District 20 Representative Albert Sommers proposed an amendment during second reading of the bill which would maintain a cap on spending, but allow that cap to grow at a rate of 1% annually. His amendment would have also set aside $2.5 million to cover special education costs in excess of the cap. Read More
---
Middle School Starts Barista Program for Students with Special Needs
La Joya Independent School District (ISD) is making sure every student has access to the skills they need to succeed when they graduate. At Domingo Trevino Middle School, a new program does that for students with special needs. School officials launched a barista program in their Special Education Department just last month, and the goal here is to build up their employability and prepare them for that next step. In August 2019, one of the department's teachers applied for a grant to start the program. When it was approved in October, they bought everything they'd need for their mobile coffee station, and now they go around the school selling to staff. Read More
---
Many Children with ADHD Aren't Taking Medication, Study Finds
When children with ADHD don't take their medication, the symptoms-difficulty sustaining attention, impulsiveness, and sometimes physical restlessness and hyperactivity-re-emerge, particularly in younger children. New research, led by the Murdoch Children's Research Institute in Australia and published in Archives of Disease in Childhood, shows that children with ADHD were going without treatment 40 percent of the time-which could it make difficult for them to focus in class and work with their teachers and classmates. In the Australia-based study, associate professor Daryl Efron, the study's lead author, said medication use was relatively high in the first few months, then progressively decreased, only increasing again after five or six years of treatment. Previously published studies from other countries, including the United States, have found generally similar results. Read More
---
---
LATEST JOB LISTINGS POSTED ON NASET
* Special Education Teacher - Ascend is a network of K-12 public charter schools serving 5,500 students in 15 schools across Brooklyn-New York's most populous borough. Our undertaking is to lead all students on a great intellectual adventure, provide them with an exceptional college preparatory education, and place them firmly on the path to success in college and beyond. To learn more - Click here
* Diverse Learning Teacher/Special Education - The primary responsibilities of the Special Education Teacher are to maintain quality services in accordance with state/federal guidelines and ensuring that instruction, modifications, etc. for students with special needs are being implemented consistently. An ideal candidate is someone who has a proven record of success and is committed to maintaining high expectations for students. To learn more - Click here
* 2020-2021 Classroom Teachers (PreK-12th) - Founded in 2013, InspireNOLA Charter Schools is currently the highest performing charter school management organization in New Orleans. InspireNOLA operates seven public charter schools and serves more than 5,000 students in Pre-Kindergarten through 12th grade. To leern more - Click here
* Bilingual Diagnostician - Bilingual Diagnostician sought by White Settlement Independent School District in White Settlement, TX. Select and administer formal and informal assessments to determine student eligibility for special education services according to federal and Texas Education Agency regulations. Requires travel to other US offices as needed. To learn more - Click here
* Special Education Teacher (SPED) - As part of our mission to pave the way for children's success worldwide, Therapy Source is currently seeking several full or part-time Special Education Teachers (SPEDs) to provide services for charter school students with various caseloads. This position is for the remainder of the 2019/2020 school year. Excellent compensation. To learn more - Click here
* Teacher (10-month) SY 2020-21 - As part of a comprehensive reform e?ort to become the preeminent urban school system in America, DCPS intends to have the highest-performing, best paid, most satis?ed, and most honored educator force in the nation and a distinctive central o?ce sta? whose work supports and drives instructional excellence and signi?cant achievement gains for DCPS students. To learn more - Click here
* Special Education Teacher - Stars is seeking Special Education Teachers in Arizona (Phoenix and surrounding cities). With a proven track record, STARS is able to offer you an unbeatable support system and resources. We are hiring for the 2020-2021 school year. STARS places Special Education Teachers throughout the Phoenix, Tucson and the surrounding area public schools. to learn more - Click here
* 2020 Arizona Education Job Fairs - The Arizona Department of Education will be hosting the 2020 Arizona Education Job Fairs. Arizona public schools will be looking for administrators, teachers, related service providers, and support staff. To learn more - Click here
* The Newark Board of Education is Hiring Now! - Newark Board of Education (NBOE) is now accepting applications for Special Education Teachers for the 2020-21 school year and still has openings for the 2019-20 school year. Certified teachers, career changers, and recent graduates should apply by January 31 for early priority for the 2020-21 school year, and as soon as possible for consideration for the 2019-20 school year. To learn more - Click here
If you are an Employer looking for excellent special education staff - Click here for more information
---
Food For Thought..........
Focus on your goals, not your fear. Focus like a laser beam on your goals.
Roy T. Bennett
---