Week in Review - January 27, 2023
NASET's WEEK IN REVIEW
January 27, 2023 | Vol 19 Issue #4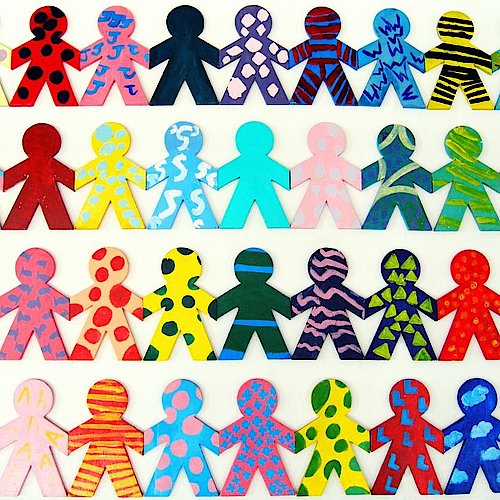 Hi NASET News,!
Welcome to NASET's WEEK in REVIEW. Here, we provide you with the latest publications from NASET to read and or download, as well as some of the most interesting articles that have happened this week in the field of special education. We hope you enjoy this publication.
Feel free to send us articles for this publication or let us know your thoughts about the WEEK in REVIEW at news@naset.org. Have a great weekend.
-NASET Team
---
WHATS NEW AT NASET
NASET's Recap
NASET Special Educator e-Journal
NASET's Bullying of Children Series
Stigmatizing Disability using Ableist Language: Effects
NASET's LD Report
Evidence Based Practice Research: Elkonin Boxes
---

---
Top Stories of the Week
Reaching the Child Who Struggles from the Start
Supreme Court Seems to Lean Toward Deaf Student in Lawsuit Over Failed Special Ed Assistance
Do People With ADHD Have a Creative Advantage?
New Ohio Law Requires Schools to Screen for Dyslexia in K-3 Students
TEACHER VOICE: Here's What I Learned from My Own Classroom Mistakes
The Pros and Cons of Identifying as Disabled
---
TRIVIA QUESTION OF THE WEEK

Congratulations to
Danelle Fugate, Maggie Kullenberg, Lynne Shields, Joanne Judge, Debra Selig-Reynolds, Karen Frantz-Fry, Ellen Kay, Latorrya Buie, Wendy Schilling, Patsy Ray, Cindy Terebush, Cindi Maurice, Katrina Snider, Zenaida Lemus, Lauro Esquilona III, and Marian Chandler. Be sure that this color is used for the names. To ensure you have the names in correct color; copy and paste the the names here then use the text color selector above (second one is the correct one to choose.) who all knew the answer to last week's trivia question:
In 1812, this famous and well-known individual in the field of visual impairments was blinded at the age of three in an accident that occurred while he was playing with tools in his father's harness shop. A tool slipped and plunged into his right eye. No medical knowledge could save his eyesight at that time. His left eye became inflamed, apparently due to subsequent sympathetic ophthalmia, and he eventually lost the sight in that eye. At the age of five, he was completely blind. Who is this person?
Answer: LOUIS BRAILLE
This week's trivia question: First innovated in China during the 12th century, these types of eye-wear were not used for vision or for protection. Instead, they were used to obscure the eyes of judges in court so no one could determine their expressions. What were they?
If you know the answer to this week's trivia questions, email it to us at contactus@naset.org by January 31st, 2023. If you are correct, you will be acknowledged in next week's NASET's Week in Review
---
Study Illustrates Benefits of Early Childhood Education
ADHD Persists Throughout Life – Strongly Linked to Mental Health Issues Such as Anxiety and Depression
Music Education Benefits Youth Well-Being
The Common Painkiller Linked to Autism and ADHD
Special Education Spending, Oversight Top Priorities for WA Lawmakers
Strict-Sounding Teachers Worse in the Classroom than Kind Colleagues
Raising Teacher Expectations without Burning Teachers Out
Confidence Key to Bridging Math Learning Gaps
The Link between Mental Health and ADHD is Strong—So Why Aren't We Paying Attention
---
JOB POSTINGS
* Teacher of the Deaf/Special Educator - Early Intervention - The Early Intervention preschool classroom teacher is a Teacher of the Deaf and Hard of Hearing, though candidates with Early Childhood Special Education certification will be considered, who works with students ages three to five in a classroom setting and is responsible for planning and leading all aspects of the daily learning environment. To learn more - Click here
* [2022-2023] Reading Interventionist - This position will serve as a school resource for staff and parents with regards to special education services and regulations. The Reading Interventionist will work closely with the Student Support Team (SST) to assist in observing, documenting, and referring students with suspected special education impairments. The candidate should be able to monitor students; continuous progress through data collection and observation and provide information/support and training to teachers and parents around their child's needs. The Intervention Specialist should have a good understanding of state and federal regulations and local policies regarding children with special needs. The Intervention Specialist should be flexible, self-motivated, and a team player. To learn more- Click here
* Fellow in Special Education: Specialism in Autism Studies - The Department of Special Education is seeking to fill a full-time, faculty fellow position to begin August 2023. The successful candidate will be responsible for teaching special education and autism courses at the undergraduate and graduate level. The fellow will be assigned to teach five courses per year. In addition to teaching responsibilities, the faculty fellow will be required to engage in scholarship, service to the department and University, professional participation and student advising. To learn more- Click here
* SPED Teacher at AIM II Transfer High School (Bronx) - TNew Visions seeks the most talented and dedicated educators to bring their skills, experience, and energy to a collaborative and innovative learning environment where teachers are empowered to meet each student's unique learning needs and open the doors to new and rich opportunities. Our teachers are dynamic and innovative pedagogues who are committed to urban students and the issues they face every day. To learn more- Click here
?
* Special Education Teachers $50/hr -Maxim Healthcare Staffing is looking to hire a Special Education Teacher provide quality services to special education students, kindergarten through grade 12, through a commitment to team participation in planning and implementation of student programs including special instruction, tutorial assistance and consultation with general education staff. To learn more- Click here
---
FOOD FOR THOUGHT
Treat everyone with politeness and kindness, not because they are nice, but because you are.
Roy T. Bennett