Week in Review - February 24, 2023
NASET's WEEK IN REVIEW
February 24, 2023 | Vol 19 Issue #8
---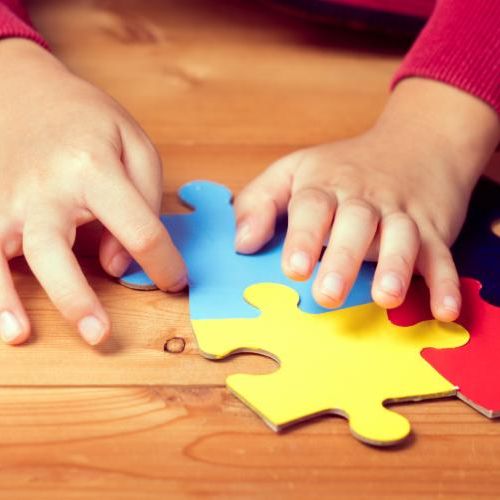 Hi NASET Member!
Welcome to NASET's WEEK in REVIEW. It's our second week with our new look & layout for 2023. We have gotten a few comments, and we thank you for your responses! If there are any more comments please let us know what you think - news@naset.org
Here are the latest articles for this week. We hope you have a great weekend!
-NASET Team
---
WHATS NEW AT NASET
NASET's Parent Teacher Conference Handout
What is Early Intervention
Introduction
Early intervention services are designed to address the developmental needs of eligible infants and toddlers with disabilities, ages birth to the third birthday, and their families. Early intervention is authorized by Part C of the Individuals with Disabilities Education Act (IDEA).
Early intervention is a system of services that helps babies and toddlers with developmental delays or disabilities. Early intervention focuses on helping eligible babies and toddlers learn the basic and brand-new skills that typically develop during the first three years of life, such as:
physical

(reaching, rolling, crawling, and walking);

cognitive

(thinking, learning, solving problems);

communication

(talking, listening, understanding);

social/emotional

(playing, feeling secure and happy); and

self-help

(eating, dressing).
---
Top Stories of the Week
What to Know About Adderall Withdrawal, as ADHD Medication Shortage Continues
The Promise of Telehealth in Autism Diagnoses
Paving the Way for Diversity in America's Evolving Employment Market
When Social-Emotional Learning Leaves Out Students with Disabilities
Program Helps Students with Special Needs to Become Licensed Drivers
Study: Epilepsy Drug Could Reverse Autism Symptoms
Some People Going into the Trades Wonder Why Their Classmates Stick with College
No Sign That ADHD Meds in Pregnancy Can Raise Odds for ADHD, Autism in Kids
---
---
TRIVIA QUESTION OF THE WEEK

Congratulations to
Karen Frantz-Fry, Marilou Wake, Katrina Snider, Julia Godfrey, Diane Campbell-Mitchell, Patsy Ray, Katie Cranely, Lauro Esquilona III, Cindi Maurice, and Lynne Shields who all knew the answer to last week's trivia question:
According to a recent report by Horace Mann Educators Corp., a financial services company that focuses on educators, what percent of surveyed educators said they plan to either leave the education profession within the next three years, or would "maybe" do the same?
Answer: 33% said they plan to either leave the education profession within the next three years, and 30% would "maybe" do the same? (Total 63%)
This week's trivia question:
?Known as "Rosa's Law," this law signed by President Barak Obama in 2010 removed what term from federal health, education and labor policy and replaced it with people first language "individual with an intellectual disability" and "intellectual disability?
If you know the answer to this week's trivia questions, email it to us at contactus@naset.org by January 8th, 2023. If you are correct, you will be acknowledged in next week's NASET's Week in Review
---
---
New Study Shows Daily, Consistent Parental Reading in the First Year of Life Improves Infants' Language Scores
EEOC's New Guidance Will Help Employees with Hearing Disabilities
'Baby Talk' Could Help Diagnose Autism in Toddlers, Study Says
5 Best Practices for Embedding Bereavement and Grief Support in Schools
Study Hints Healthier School Lunch Can Reduce Obesity
Screening Kids for Dyslexia Seems Like a No-Brainer. Getting Traction in Michigan Hasn't Been Easy
An Occupational Therapist's Tips for Helping Elementary Students Feel Ready to Read
---
JOB POSTINGS
* Special Education Teacher (Sheppard Pratt School- Hunt Valley) - The Sheppard Pratt School - Hunt Valley is a year round special education program that provides educational services to students ages five to 21 with complex intellectual and behavioral disabilities, including autism spectrum disorder and other related disorders. Sheppard Pratt offers tuition reimbursement as well as offering fast track Standard Professional Certificate in Special Education and Masters of Arts in Leadership in Teaching programs in partnership with Notre Dame of Maryland University. To learn more- Click here
* Special Education Teacher in Arizona - $70,000/year - STARS is owned and operated by Occupational Therapists. You will be an employee and receive full benefits. Summers off with year-round pay and year-round appreciation. With a proven track record, STARS is able to offer you an unbeatable support system and resources. STARS places Special Education Teachers throughout the Phoenix, Tucson and the surrounding area public schools. To learn more- Click here
* Workplace Coach - The How Skills provides highly individualized workplace coaching services to corporate employees. We are a quickly growing startup, and excited to expand our team! This coaching role, primarily supporting adults and working professionals with ADHD, autism, learning disabilities, other neurodiversity, and mental health conditions. To learn more- Click here
* Special Education Teacher - Resource- Potential to extend and potential for temp to perm. Use assessments and data to inform instructional practices. Utilize IEP information to adapt instruction to reach the needs of students. To learn more- Click here
* Teacher of the Deaf/Special Educator - Early Intervention - The Early Intervention preschool classroom teacher is a Teacher of the Deaf and Hard of Hearing, though candidates with Early Childhood Special Education certification will be considered, who works with students ages three to five in a classroom setting and is responsible for planning and leading all aspects of the daily learning environment. To learn more - Click here
* Fellow in Special Education: Specialism in Autism Studies - The Department of Special Education is seeking to fill a full-time, faculty fellow position to begin August 2023. The successful candidate will be responsible for teaching special education and autism courses at the undergraduate and graduate level. The fellow will be assigned to teach five courses per year. In addition to teaching responsibilities, the faculty fellow will be required to engage in scholarship, service to the department and University, professional participation and student advising. To learn more- Click here
---
FOOD FOR THOUGHT
All successful people men and women are big dreamers. They imagine what their future could be, ideal in every respect, and then they work every day toward their distant vision, that goal or purpose.
Brian Tracy