Week in Review - May 4, 2018
NASET
WEEK IN REVIEW
National Association of Special Education Teachers
May 4, 2018                     Vol 14 Issue #18



Dear NASET News,


Welcome to NASET'sWEEK in REVIEW.  Here, we provide you with the latest publications fromNASET to read and or download, as well as some of the most interesting articles that have happened this week in the field of special education. We hope you enjoy this publication.  Feel free to send us articles for this publication or let us know your thoughts about the WEEK in REVIEW at news@naset.org. Have a great weekend.

Sincerely,



NASET News Team
NASET's Resolving Disputes with Parents Series
IDEA Special Education Resolution Meetings: 
A Guide for Parents of Children & Youth (Ages 3-21)
A resolution meeting is a dispute resolution process that takes place after a parent files a due process complaint. Resolution meetings offer parents and school districts the opportunity to resolve issues before a due process hearing happens. Participants include the parent, someone from the school district who can make decisions on behalf of the school, and individualized education program (IEP) team members who have knowledge about the facts listed in the due process complaint. A parent may also choose to bring an advocate, attorney, or other support person. This issue of NASET's Resolving Disputes with Parents series was written by the Center for Appropriate Dispute Resolution in Special Education and focuses on resolution meetings. It is specifically written for parents and informs them of the basics of the resolution meeting.
Read More
NASET's Career Center

Professional Development Course Free for Members Only
Learners with Communication Disorder
The Individuals with Disabilities Education Act, or IDEA, defines the term "speech or language impairment" as follows: "Speech or language impairment means a communication disorder, such as stuttering, impaired articulation, a language impairment, or a voice impairment, that adversely affects a child's educational performance." There are many kinds of speech and language disorders that can affect children. The characteristics of speech or language impairments will vary depending upon the type of impairment involved. There may also be a combination of several problems. Communication skills are at the heart of the education experience. Eligible students with speech or language impairments will often receive special education and related services. The types of supports and services provided can vary a great deal from student to student, just as speech-language impairments do. Special education and related services are planned and delivered based on each student's individualized educational and developmental needs. This lecture focuses on students with communication disorders (speech and language impairments).
Topics covered include:
Definition of a speech and language impairment
Differences between speech versus language
Types of speech disorders
Characteristics of speech disorders
Language disorders
Characteristics of language disorders
Causes of communication disorders
Teaching strategies for students with communication disorders
This is a course that contains two video lectures, an accompanying PowerPoint Presentation file and PDF of the PowerPoint slides for your notes. 
Learners with Communication Disorder
More Than 1 in 20 US Children and Teens Have Anxiety or Depression
About 2.6 million American children and adolescents had diagnosed anxiety and/or depression in 2011-12, reports an analysis of nationwide data in the Journal of Developmental & Behavioral Pediatrics, the official journal of the Society for Developmental and Behavioral Pediatrics. The journal is published by Wolters Kluwer. The number of children with diagnosed anxiety -- but not depression -- has increased in recent years, according to the new report. The lead author was Rebecca H. Bitsko, PhD, of the National Center on Birth Defects and Developmental Disabilities, Centers for Disease Control and Prevention. The researchers analyzed data from the nationally representative National Survey of Children's Health for the years 2003, 2007, and 2011-12. In the most recent year, more than 65,000 parents were asked about problems with anxiety and/or depression (diagnosed by a doctor or other healthcare professional) in their children aged six to 17 years.
Read More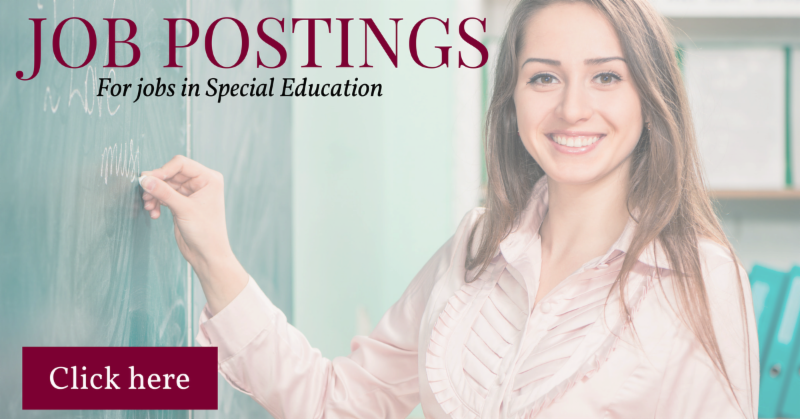 Texas Unveils Special Education Fix After Denying Services
Texas has unveiled a formal plan to overhaul special education statewide, after federal officials found that services were for years illegally denied to students with disabilities. The Texas Education Agency released a draft plan in January. It conducted 100-plus feedback focus groups with students, parents, teachers and school administrators before releasing Tuesday's final plan. It calls for increasing special education staffing, providing better special education training for teachers and creating more tools for parents of children with suspected disabilities. Texas also will assist school districts in identifying and helping thousands of students who were previously denied services. Read More
Early Childhood Interventions Show Mixed Results on Child Development
Early childhood interventions may have some efficacy in boosting measures of child health and development in low income countries, but more work is needed to sort out how to implement these interventions, according to a new set of studies published this week in PLOS Medicine. Previous work has suggested that early childhood interventions -- those focused on the first 1000 days of life -- have the potential to offset some negative impacts of adversity on child development. In one new study, Peter Rockers of Boston University, USA, and colleagues followed 526 pairs of children and caregivers in a cluster-randomized trial done in Southern Province, Zambia. All children were 6 to 12 months of age at the start of the study. 258 pairs received no intervention, while the other 268 were visited twice a month by a Child Development Agent, to monitor the child's health, and invited to attend twice monthly parenting group meetings, where they learned a diverse parenting curriculum. Read More
Napping Can Help Tired Teens' Performance in School
A University of Delaware researcher investigated the relationship between midday-napping behaviors and neurocognitive function in early adolescents and found some keys to helping the teens battle fatigue. In a study funded by the National Institutes of Health, School of Nursing assistant professor 's Xiaopeng Ji and principal investigator Jianghong Liu (University of Pennsylvania) turned to the Chinese classroom. With participants from schools in Jintan, she measured midday napping, nighttime sleep duration and sleep quality, and performance on multiple neurocognitive tasks. Ji is interested in the relationship between sleep and cognition. Because of the intensive learning and education demands, the adolescent population is key. Neurocognitive functioning is essential for learning, emotion and behavior control. Her findings suggest that an association between habitual midday napping and neurocognitive function, especially in China, where midday napping is a cultural practice. Read More
Board Certification in Special Education Available to NASET Members

Through an agreement with The American Academy of Special Education Professionals(AASEP), NASET members now have the opportunity to achieve AASEP Board Certification in Special Education - (B.C.S.E.) at a reduced fee. AASEP Board Certification in Special Education - (B.C.S.E.) is a voluntary choice on the part of the candidate. The candidate for Board Certification wishes to demonstrate a commitment to excellence to employers, peers, administrators, other professionals, and parents. From the standpoint of the Academy, board certification will demonstrate the highest professional competency in the area of special education. Board Certification in Special Educationestablishes a much needed standard for professionals, across disciplines, who work with exceptional children.
Read More
TRIVIA QUESTION OF THE WEEK
Congratulations to: Tracey Christilles, Tanisha Cunningham, Pam Choate, Olumide Akerele, Darlene Desbrow, Rena Root, Daniel Rayder, Heather Chapmen, Diane Campbell-Mitchell, Laura Malena, Julia Blair, Stacy Millspaugh, Patsy Ray, Raynelle Lanier, Catherine Cardena, Cindi Maurice, Sharon-Johnson-Hiltz, Prahbhjot Malhi, and Kristin Lucas who all knew the answer to last week's trivia question.


QUESTION:
Tarik El-Abour is not a Major League Baseball player yet, but his signing by the Kansas City Royals marks a historic first for the national pastime. After signing a minor league contract in early March, El-Abour is believed to be the first pro baseball player to have what diagnosis?
ANSWER:  AUTISM
This week's question:  According to the latest research in the field (led by Professor Ann John at Swansea University Medical School in collaboration with researchers from the Universities of Oxford and Birmingham), children and young people under 25 who are victims of this are more than twice as likely to self-harm and enact suicidal behavior. What is it that these children are victim of that makes them more than twice as likely to self-harm and enact suicidal behavior?
If you know the answer, email us at contactus@naset.org by May 7, 2018.  We will acknowledge your correct answer in the next edition of the Week in Review
Maternal Binge Drinking Linked to Mood Problems and Alcohol Abuse in Offspring
Binge drinking by pregnant and lactating mothers can impair the mental health of their offspring, reports a study published today in Frontiers in Psychiatry. In a rat model, Italian researchers find that while habitual drinking is associated with anxiety type of behaviors in mothers and their offspring, intermittent or binge drinking has a depressive effect. Moreover, offspring of binge-drinking mothers were less responsive to natural stimuli, showed greater "despair" behavior, and were more vulnerable to alcohol abuse during adolescence. This is the first study to show that alcohol-triggered changes in the mother can be passed on to her offspring. It is commonly assumed that alcohol is easily discontinued during pregnancy, as recommended by physicians. "But this is not always the case for habitual drinkers," says Dr. Carla Cannizzaro, the lead author of the study. "Pregnant women might also think intermittent social drinking is less harmful than daily drinking." Read More
Can 'Forcible Exposure' Help Kids with Autism?
Whitney Ellenby will admit: At times, her approach to raising her son Zack might have looked more like child abuse, especially the day she tried to bring him to a "Sesame Street Live" performance when he was 5 years old. Zack, now 17, has autism, and like many with the neurological disorder, One of his behaviors is an irrational fear of dark spaces and unknown destinations. His response to entering the dimly lit lobby of the theater was one of pure terror, as though an actual monster, not a beloved Sesame Street character, was behind the curtain. "The minute the door closed behind him, he dropped to his knees and started screaming and kicking," says the Maryland-based mother, who details her controversial approach of forcing Zack into situations he couldn't comprehend in her new book "Autism Uncensored: Pulling Back the Curtain" (Koehler Books). "To him, Elmo was a character on a flat TV screen. That's autism - literal thinking," Ellenby says. "If I could only get him to see that Elmo was real, he could comprehend the purpose of me bringing him here." Read More
Exposure to Domestic Violence Costs US government $55 Billion Each Year: Long-term Consequences for Children
The federal government spends an estimated $55 billion annually on dealing with the effects of childhood exposure to domestic violence, according to new research by social scientists at Case Western Reserve University. The results of a study on the national economic impact of exposure to domestic violence -- published in The Journal of Family Violence -- showed higher health-care costs, higher crime rates and lower productivity in children as they aged. "This is a significant public-health problem that not only means long-term consequences for these children, but also imposes a substantial financial burden to society," said Megan R. Holmes, assistant professor and founding director of the Center on Trauma and Adversity at the Jack, Joseph and Morton Mandel School of Applied Social Sciences. Read More
Brain Cell's Achilles' Heel May Prompt Hydrocephalus
Viruses may spark hydrocephalus by exploiting a surprising weakness of cells that circulate fluid in the brain, says a new study by Duke University scientists. Cells shaped like sea anemones line the cavities of the brain, rapidly beating their cilia to keep cerebrospinal fluid circulating. These cells, called ependymal cells, provide homes to neural stem cells and can play a key role in preventing hydrocephalus, the potentially deadly build-up of cerebrospinal fluid in the brain. The researchers discovered that mature ependymal cells from mice require a continuous production of a transcription factor called Foxj1 to maintain their shape and function. Without Foxj1, the cells lose their waving hair-like structures and rapidly revert to an earlier stage of development. Read More
Overdose Risk Factors in Youth with Substance Use Disorders
A team of Massachusetts General Hospital (MGH) investigators has identified factors that may increase the risk of drug overdose in adolescents and young adults. In their report published online in the Journal of Clinical Psychiatry, the researchers describe finding that more than a quarter of those seeking treatment at Addiction Recovery Management Service, an MGH-based outpatient substance-use-disorder treatment program for youth ages 14 to 26, had a history of at least one overdose. Factors associated with increased overdose risk were disorders involving the use of alcohol, cocaine or amphetamines and histories of depression, anxiety or eating disorders. "Very little research exists on risk factors associated with overdose in young people presenting for substance use disorder treatment," says lead and corresponding author Amy Yule, MD, of Addiction Recovery Management Service and the MGH Division of Child Psychiatry. "In addition to screening for substance-specific risk factors, it is important that providers systematically screen young patients for overdose histories and for psychiatric factors that may increase overdose risk." Read More
Cognitive Behavioral Therapy Can Improve Emotion Regulation in Children with Autism
New research from York University's Faculty of Health shows cognitive behavioral therapy (CBT) can help children with autism manage not only anxiety but other emotional challenges, such as sadness and anger. Led by Jonathan Weiss, associate professor in the Department of Psychology, Faculty of Health and CIHR Chair in Autism Spectrum Disorders Treatment and Care Research, the study shows CBT can lead to significant improvements in children's emotional regulation. It also shows -- for the first time -- that CBT can improve more than just anxiety. This is the first transdiagnostic CBT trial for children with autism, employing a randomized controlled trial. Approximately 70 per cent of children with autism will struggle with some form of emotional challenge. About half of these children will struggle with anxiety and another 25 to 40 per cent will struggle with other emotional challenges such as anger or depression. In fact, there is a high co-occurrence among these conditions. Read More
Girls More Likely than Boys to Struggle with Social, Behavioral, Academic Needs
The more failing grades students have during eighth grade, the more likely they are to experience social-emotional learning problems, academic difficulties and behavioral problems during their freshman year in high school, a new study found. And despite the gender stereotype that boys are more likely to be the problem children in school, the researchers found that girls constitute the majority of youths who struggled the most academically, socially and behaviorally. University of Illinois social work professor Kevin Tan and his co-authors -- graduate students Gaurav Sinha, Esther Shin and Yang Wang -- suggest that school practitioners use failing grades and disciplinary referrals during eighth grade as red flags that students may be in need of extra support when they transition to high school. Read More
Prenatal Cannabis Use Associated with Low Birth Weights
With marijuana use during pregnancy on the rise, a new study led by the Colorado School of Public Health shows that prenatal cannabis use was associated with a 50 percent increased likelihood of low birth weight, setting the stage for serious future health problems including infection and time spent in Neonatal Intensive Care Units. "Our findings underscore the importance of screening for cannabis use during prenatal care and the need for provider counselling about the adverse health consequences of continued use during pregnancy," said the study's lead author Tessa Crume, PhD, MSPH, assistant professor of epidemiology at the Colorado School of Public Health at the University of Colorado Anschutz Medical Campus. Read More
Asthma and Hay Fever Linked to Increased Risk of Psychiatric Disorders
Patients with asthma and hay fever have an increased risk of developing psychiatric disorders, finds a new study published in open-access journal Frontiers in Psychiatry. Almost 11% of patients with common allergic diseases developed a psychiatric disorder within a 15-year period, compared to only 6.7% of those without -- a 1.66-fold increased risk. While previous studies have linked allergies with certain psychiatric or emotional disorders, this is the first to find a connection between common allergies and the overall risk of developing psychiatric disorders. The findings could have implications for how doctors care for and monitor patients with allergic diseases. Asthma, allergic rhinitis (hay fever) and atopic dermatitis (eczema), are among some of the most common allergic diseases and are nicknamed the three "A"s. Dr. Nian-Sheng Tzeng , from Tri-Service General Hospital in Taiwan and lead author of the study, noticed something unexpected about these patients. Read More
Measles Serious Threat for Babies, Toddlers, Unvaccinated Youths
The vast majority of measles cases in Europe were reported in unvaccinated patients, and children younger than two years old were at a higher risk of dying from measles than older patients, according to research presented at the 28th European Congress of Clinical Microbiology and Infectious Diseases (ECCMID). Presenting author Dr Emmanuel Robesyn of the European Centre for Disease Prevention and Control (ECDC) in Stockholm said they analysed data to support European states in reaching the recommended 95% two-dose vaccination coverage. It also set out to determine any possible differences between society's youngest individuals and older populations when infected with the disease. The study examined all 37,365 measles cases reported to the ECDC from 1 January 2013 through 31 December 2017. The researchers found 81% of all reported cases were patients who were not vaccinated. Most cases were in Italy, Romania, Germany, the Netherlands and the United Kingdom, with each reporting more than 5% of the cases. These countries also had the most cases that had not been connected with importation of the disease. Read More
Boy with Autism Overcomes Obstacles to Build Largest Lego Replica of the Titanic
The world's largest Lego Titanic replica is 24 feet long and five feet tall -- and it was built by a very special boy. Fifteen-year-old Brynjar Karl Birgisson is on the autism spectrum, and he developed a passion for learning about the Titanic at a young age. When he turned 10, Brynjar decided to combine his passion for the Titanic with his other love: Legos. The painstaking task took 700 hours over 11 months and 56,000 Lego bricks to complete, but when he was finished, Brynjar had built the world's largest Titanic replica made out of Legos. Five years later, the boy from Iceland has received global recognition as "the Lego boy." His model has toured the world, docking in Norway, Sweden and Germany, before ultimately landing in the U.S.  Now Brynjar's replica will be anchored at the Titanic Museum attraction in Pigeon Forge, Tennessee, until 2020. Read More
Honor Society for Special Education Teachers

LATEST JOB LISTINGS POSTED ON NASET
* Chief Operating Officer
- Criterion Child Enrichment is conducting a search for a Chief Operating Officer. Founded in 1985 as a not-for-profit organization, Criterion has served families for over 30 years and is a leading provider of early childhood education and early intervention services. Each year the agency serves over 7000 families through a program network that extends throughout the Commonwealth of Massachusetts.  The Chief Operating Officer will be responsible for implementation of Criterion's Mission and Strategic Plans and will supervise a Divisional Director who is responsible for the day to day operation of programs and services. Criterion's corporate office is located within a 40 minute drive of downtown Boston. To learn more - 
Click here
* Learning Consultant
- St. Joseph's Academy is a college preparatory high school sponsored by the Sisters of St. Joseph of Carondelet located in St. Louis, Missouri. Our mission at the Academy is to provide quality Catholic education for young women in an environment that challenges them to grow in faith, knowledge and respect for self and others. Our community expects these young women to make a profound impact in the world. To learn more - 
Click here
* Core Faculty and Chairperson
- Antioch University Midwest is seeking Core Faculty and Chairperson that specializes in Special Education that is part of the Division of Education and Interdisciplinary Studies at Antioch University Midwest, located in Yellow Springs, OH. The applicants must have a strong P-12 background and a commitment to teaching excellence for our expanding graduate licensure programs. To learn more - 
Click here
* Early Childhood Special Educator
- Sterling Medical has an opening for an Early Childhood Special Educator to work with children of American military families stationed at Okinawa EDIS. Position works in a home-based early intervention program, providing services to infants and toddlers of American military families stationed overseas.  To learn more - 
Click here
* Special Education Teachers 2018-2019 School Year
- Leadership Public Schools is seeking applicants interested in teaching SPED Special Education for openings at our LPS Oakland R&D Campus for the upcoming 2018-2019 school year. LPS is driven by a deep respect for our teachers and staff, and a commitment to the professionalization of teaching. We embrace collaboration, risk-taking, and flexibility in order to improve instruction and student learning. To learn more - 
Click here
* Family Assistant
- Working single parent with 5 children, aged 8 through 16, seeks an experienced Family Assistant in Lake Forest to join the household team. The ideal candidate has an active, fun, easy-going personality and will enjoy a bustling household with a pool, tennis court, game room, etc. Education degree or certification in special education required. To learn more - 
Click here
* Special Education Teacher
- Wayfinder Family Services (Wayfinder), formally known as Junior Blind of America, is looking for a Special Education Teacher. Wayfinder's Special Education School provides the best possible services to its students. Our non-public special education school is an individualized, non-academic school for students, ages three through 21, who are multi-disabled and blind or visually impaired. To learn more - 
Click here
* Teacher of the Visually Impaired
- The Teacher for the Visually Impaired is responsible for providing itinerant services to students who are served under contract with schools in the Greater New Orleans area.  In addition, TVI duties include collaboration with VRS team members to provide extracurricular activities for skill development through transition, recreation, and summer camp programs. To learn more - 
Click here
* Special Education Teacher
- This position reports to and is evaluated by the site principal. Special Education teachers plan and provide learning experiences for students with disabilities, including cognitive, emotional, or physical disabilities, in a variety of educational settings.  Special Education Teachers create a flexible program and learning environment that provide specialized instruction; establish effective rapport with students; may modify general education curriculum to meet students' needs with supplemental aides, accommodations, and other needed supports; and establish good relationships with parents and with other staff members. To learn more - 
Click here
* Special Education Teacher
- Jewish Child & Family Services (JCFS) provides vital, individualized, results-driven, therapeutic and supportive services for thousands of children, adults and families of all backgrounds each year. JCFS is currently seeking a Special Education Teacher to work with individuals and small groups of children (K - 12) with emotional and behavior disorders in a therapeutic special education classroom. The Therapeutic Day School is located in West Rogers Park, Chicago, IL. To Learn More - 
Click here
If you are an Employer looking for excellent special education staff - 
Click here
for more information
Food For Thought..........
It's kind of fun to do the impossible.
Walt Disney