Week in Review - May 11, 2018

NASET
WEEK IN REVIEW
National Association of Special Education Teachers
May 11, 2018                     Vol 14 Issue #18
Dear NASET News,


Welcome to NASET'sWEEK in REVIEW.  Here, we provide you with the latest publications fromNASET to read and or download, as well as some of the most interesting articles that have happened this week in the field of special education. We hope you enjoy this publication.  Feel free to send us articles for this publication or let us know your thoughts about the WEEK in REVIEW at news@naset.org. Have a great weekend.

Sincerely,



NASET News Team
NASET's Parent Teacher Conference Handout

What are School Health Services and School Nurse Services
School health services have long been a part of IDEA's related services definition. This Parent Teacher Conference Handout provides basic information for parents who may have a child with a health-related issue attending school. In IDEA 2004, the term has been changed to school health services and school nurse services, with the following definition at §300.34(c)(13):
(13) School health services and school nurse services means health services that are designed to enable a child with a disability to receive FAPE as described in the child's IEP. School nurse services are services provided by a qualified school nurse. School health services are services that may be provided by either a qualified school nurse or other qualified person. Read More
NASET's Career Center

Professional Development Course Free for Members Only
Learners with Special Gifts and Talents
A Video Lecture Course - According to the National Association for Gifted Children, "children are gifted when their ability is significantly above the norm for their age. Giftedness may manifest in one or more domains such as; intellectual, creative, artistic, leadership, or in a specific academic field such as language arts, mathematics or science...It is important to note that not all gifted children look or act alike. Giftedness exists in every demographic group and personality type. It is important that adults look hard to discover potential and support gifted children as they reach for their personal best." There is no standard global definition of what constitutes a gifted student. Multiple definitions of giftedness are used by different groups. Most of these definitions select the students who are the most skilled or talented in a given area, e.g., the students with the most skill or talent in music, language, logical reasoning, or mathematics. Being gifted and talented does not fall into one of the 13 classifications of special education, however, these children are still considered "exceptional children". The focus of this NASET professional development course will be on learners with special gifts and talents.
Topics covered include:
Definition of gifted and talented
Insight
Creativity
Genius
Prevalence
Bright versus gifted students
Key points on giftedness
Teaching strategies for gifted students
Brains of Young People with Severe Behavioral Problems are 'Wired Differently'
Recent research has revealed new clues which might help explain why young people with the most severe forms of antisocial behavior struggle to control and regulate their emotions, and might be more susceptible to developing anxiety or depression as a result. The study, published in the journal Social Cognitive and Affective Neuroscience, used neuroimaging methods to investigate young people with the condition 'Conduct Disorder' -- typified by symptoms that range from lying and truancy, through to physical violence and weapon use at its more extreme end. Researchers from the universities of Bath (UK), Cambridge (UK) and the California Institute of Technology (USA) wanted to understand more about the wiring of the brain in adolescents with Conduct Disorder, and link connectivity to the severity of Conduct Disorder and 'psychopathic traits' -- the term used to define deficits in guilt, remorse and empathy. Read More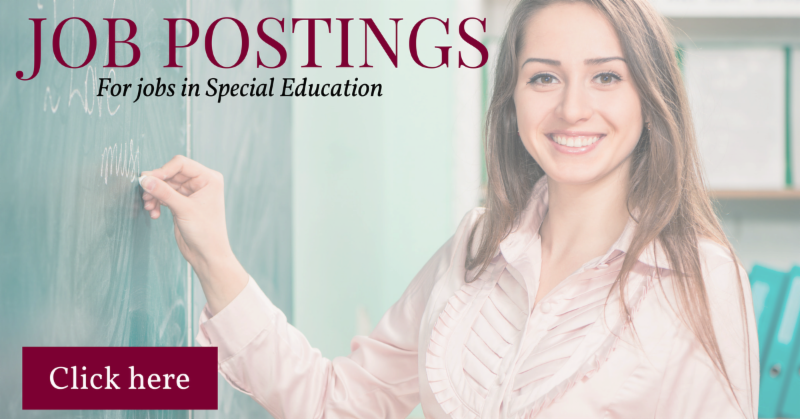 More than 9 in 10 Elementary School Teachers Feel Highly Stressed
One of the most important factors in ensuring student success is quality instruction by teachers. However, quality instruction can be a difficult goal if teachers do not have the resources to improve their skills and if rising levels of teacher stress go unchecked. Now, researchers at the University of Missouri have found that high levels of job-related stress affect 93 percent of teachers, a greater percentage than previously thought. Classrooms with highly stressed teachers tend to have the poorest student outcomes, such as lower grades and frequent behavior problems. "It's no secret that teaching is a stressful profession," said Keith Herman, professor in the MU College of Education. "However, when stress interferes with personal and emotional well-being at such a severe level, the relationships teachers have with students are likely to suffer, much like any relationship would in a high stress environment." Read More
Wriggling Tadpoles May Hold Clue to How Autism Develops
You could say Hollis Cline's lab at The Scripps Research Institute is building better tadpoles. To better understand how humans learn, Cline, PhD, Hahn Professor of Neuroscience and co-chair of the Department of Neuroscience, leads experiments designed to spark learning in tadpole brains. Over the years, her lab's work with tadpoles has shed light on neuroplasticity -- how new experiences flood brain cells with proteins that fuel brain development and learning. Now the lab's latest study, published in eLife, suggests a key to neuroplasticity is not just the presence of new proteins, but how the brain makes proteins in the first place. The research also points to a possible new role for proteins in sensory processing in some people with autism spectrum disorder. Read More
Childhood Communication Enhances Brain Development, Protecting Against Harmful Behaviors
Children with greater parent communication in early adolescence have less harmful alcohol use and emotional eating in young adulthood, according to a new study in Biological Psychiatry. The 14-year study, which followed participants from 11 to 25 years old, identified that the extent of communication between parents and children promotes the development of a brain network involved in the processing of rewards and other stimuli that, in turn, protects against the overconsumption of food, alcohol and drugs. In this way, robust parent-child communication has an impact on health behaviors in adulthood. "It might mean that social interactions actually influence the wiring patterns of the brain in the teenage years," said John Krystal, MD, Editor of Biological Psychiatry. "It points to an important potential role of family interactions in brain development and the emergence of maladaptive behaviors in adulthood," he added. Read More
Board Certification in Special Education Available to NASET Members

Through an agreement with The American Academy of Special Education Professionals(AASEP), NASET members now have the opportunity to achieve AASEP Board Certification in Special Education - (B.C.S.E.) at a reduced fee. AASEP Board Certification in Special Education - (B.C.S.E.) is a voluntary choice on the part of the candidate. The candidate for Board Certification wishes to demonstrate a commitment to excellence to employers, peers, administrators, other professionals, and parents. From the standpoint of the Academy, board certification will demonstrate the highest professional competency in the area of special education. Board Certification in Special Educationestablishes a much needed standard for professionals, across disciplines, who work with exceptional children.
Read More
TRIVIA QUESTION OF THE WEEK
Congratulations to: Virginia Hagman, Laura Malena, Janice McLaughlin, Melody Owens, Darlene Desbrow, Olumide Akerele, Patsy Ray, Laurine Kennedy, Diane Campbell-Mitchell, Prahbhjot Malhi, Denise Keeling, Rena Root, Cindi Maurice, Sharon Johnson-Hiltz, and Tracey Christilles who all knew the answer to last week's trivia question.


QUESTION:
According to the latest research in the field (led by Professor Ann John at Swansea University Medical School in collaboration with researchers from the Universities of Oxford and Birmingham), children and young people under 25 who are victims of this are more than twice as likely to self-harm and enact suicidal behavior. What is it that these children are victim of that makes them more than twice as likely to self-harm and enact suicidal behavior?
ANSWER:  CYBERBULLYING
The Trivia Question of the Week will return on May 18, 2018

Proximity to Books and Adult Support Enhance Children's Learning Opportunities
An innovative book distribution program that provides free children's books in low-income neighborhoods, combined with supportive adults who encourage reading, can boost children's literacy and learning opportunities, finds a new study by NYU Steinhardt School of Culture, Education, and Human Development. "Both physical and psychological proximity to books matter when it comes to children's early literacy skills," said Susan B. Neuman, professor of childhood and literacy education at NYU Steinhardt and the study's lead author. "Children need access to books in their neighborhoods, as well as adults who create an environment that inspires reading." Read More
Potential for More Precise Diagnosis and Treatment of TBI
Patients who've suffered from traumatic brain injuries (TBIs) have changes in tiny blood vessels in their brains that researchers believe are linked to a range of cognitive symptoms, according to new findings presented at the 2018 American Academy of Neurology (AAN) Annual Meeting. The findings may help doctors pinpoint specific types of TBIs and tailor personalized therapies. The study was led by Ramon Diaz-Arrastia, MD, PhD, director of the Traumatic Brain Injury Clinical Research Center at the Perelman School of Medicine at University of Pennsylvania, and presented by Sarah Woodson, MD, a neurology resident at Walter Reed National Military Medical Center (Abstract #S49.001). "The relationship between microvascular and structural injury in chronic TBI has been recognized for years, but underappreciated," Diaz-Arrastia said. "This research adds another layer to our understanding of TBI and ways to better treat patients, who in some cases have had TBI symptoms for years." Read More
Why Children with Autism May Be at Increased Risk of Bullying
Children with autism may be at greater risk of bullying because they are more willing to accept unfair behavior, say psychologists. "Our results suggest that children with Autism Spectrum Disorder might be particularly susceptible to bullies exploiting their lower concern for personal gain and their increased tolerance of unfair behavior." The research by Dr Calum Hartley and Sophie Fisher of Lancaster University involved young children playing trading games with a puppet. In the Ultimatum Game and Dictator Game, the children offered stickers to the puppet and received offers in return. Children could accept or reject the puppet's offers in the Ultimatum Game, but not the Dictator Game. Read More
Understanding Fear of Guilt Key in Better Treating OCD
Advances in our understanding of the development and persistence of Obsessive-Compulsive Disorder (OCD) have the potential to improve treatment according to a new study by the University of Waterloo. The study found that fear of guilt evokes feelings of doubt in decision-making, with greater fear of guilt being associated with greater self-reported difficulty making decisions, less satisfaction with the decisions made, and less confidence in those decisions. A person's fear of being guilty for something that they have done or haven't done also results in them wanting more information before making a decision. "People with OCD have generally been shown in research to have this inflated feeling of responsibility," said Waterloo graduate student and lead researcher on the study, Brenda Chiang. Read More
Pilot Study Validates Artificial Intelligence to Help Predict School Violence
A pilot study indicates that artificial intelligence may be useful in predicting which students are at higher risk of perpetrating school violence. The researchers found that machine learning -- the science of getting computers to learn over time without human intervention -- is as accurate as a team of child and adolescent psychiatrists, including a forensic psychiatrist, in determining risk for school violence. "Previous violent behavior, impulsivity, school problems and negative attitudes were correlated with risk to others," says Drew Barzman, MD, a child forensic psychiatrist at Cincinnati Children's Hospital Medical Center and lead author of the study. "Our risk assessments were focused on predicting any type of physical aggression at school. We did not gather outcome data to assess whether machine learning could actually help prevent school violence. That is our next goal." Read More
Study Explores Link Between Curiosity and School Achievement
Researchers know that certain factors give children a leg up when it comes to school performance. Family income, access to early childhood programs and home environment rank high on the list. Now, researchers are looking at another potentially advantageous element: curiosity. The more curious the child, the more likely he or she may be to perform better in school -- regardless of economic background -- suggests a new study published in Pediatric Research. Researchers at University of Michigan C.S. Mott Children's Hospital and the Center for Human Growth and Development analyzed data from 6,200 kindergartners from the Early Childhood Longitudinal Study, Birth Cohort. The cohort is a nationally representative, population-based study sponsored by the U.S. Department of Education that has followed thousands of children since birth in 2001. Read More
Parents May Help Prep Kids for Healthier, Less Violent Relationships
Warm, nurturing parents may pass along strategies for building and maintaining positive relationships to their kids, setting them up for healthier, less-violent romantic relationships as young adults, according to researchers. Researchers found that when adolescents reported a positive family climate and their parents using more effective parenting strategies -- like providing reasons for decisions and refraining from harsh punishments -- those adolescents tended to go on to have better relationship problem-solving skills and less-violent romantic relationships as young adults. Mengya Xia, graduate student in human development and family studies, Penn State, said the results -- recently published in the Journal of Youth and Adolescence -- give insight on how early family relationships can have long-term impacts on young adult romantic relationships. Read More
New Research Shows that Children with Autism are Able to Create Imaginary Friends
Playing with an imaginary companion (IC) helps children learn essential social skills such as empathy with other people. It is often believed that autistic youngsters are incapable of creating pretend play pals -- a further hindrance to their development of emotional understanding. But now a project headed by a University of Huddersfield researcher confirms that children diagnosed with autism are able to create and play with ICs. Further research is to be conducted and could eventually help to develop new therapies. The current findings -- based on data collected in the USA and the UK -- are reported in a new article for which the lead author is Dr Paige Davis, who lectures in psychology at the University of Huddersfield. Imaginary companions are one of her key specialities. Read More

Down Side of Being Dubbed 'Class Clown'
Class clowns' off-task antics amuse and delight their classmates during first and second grades, making them the most sought-after playmates on the playground in early elementary school. But by the time these mischievous boys are promoted to third grade, they plummet to the bottom of the social circle as classmates' disapproval of their behavior grows, a new study found. Perhaps most worrisome is that by third grade, playful boys may be internalizing others' negative assessments and begin viewing themselves as social failures, possibly setting them on a course for a host of poor academic and developmental outcomes, said researcher Lynn A. Barnett, an educational psychologist and professor of recreation, sport and tourism at the University of Illinois. These sudden reversals in playful boys' social fortunes from first to third grade may be classmates' mirroring of teachers' responses to behavior that they find disruptive, Barnett said. Read More
A Search for Cleft Palate's Cause Reveals a Map of the Facial Genome
Once upon a time in Europe, pregnant women avoided rabbits to prevent their babies from being born with a "harelip." But, that apparently isn't the only misconception about the condition now known as cleft lip. In the May 1 issue of Cell Reports, UConn Health researchers report the popular modern belief that the condition is caused by a gene is, in fact, not the case at all. Their research could transform how we understand the formation of the face. Clefts of the mouth and face affect up to 1 in 500 people, making it one of the most common birth defects. Sometimes the cleft is just a small indentation of a person's lip, while in other cases the cleft splits deeply into the lip, upper palate and even the nose. And most of the time, a person with a cleft has no other malformations of the bones or other organs. Read More
EEG Signals Accurately Predict Autism as Early as 3 Months of Age
Autism is challenging to diagnose, especially early in life. A new study in the journal Scientific Reports shows that inexpensive EEGs, which measure brain electrical activity, accurately predict or rule out autism spectrum disorder (ASD) in infants, even in some as young as 3 months. "EEGs are low-cost, non-invasive and relatively easy to incorporate into well-baby checkups," says Charles Nelson, PhD, director of the Laboratories of Cognitive Neuroscience at Boston Children's Hospital and co-author of the study. "Their reliability in predicting whether a child will develop autism raises the possibility of intervening very early, well before clear behavioral symptoms emerge. This could lead to better outcomes and perhaps even prevent some of the behaviors associated with ASD." Read More
Honor Society for Special Education Teachers
Brain's Window for Language Learning Open Until Adulthood
In a study of nearly 700,000 English speakers, researchers from Boston College, MIT and Harvard have discovered the optimal years to learn a second language extend to the cusp of adulthood, the team reports today in the online edition of the journal Cognition. It has long been known that children learn language more easily than adults, but determining exactly when that ability declines has been something of a mystery. Benefitting from a massive study population and new research methods that allowed them to separate interconnected factors in language acquisition, the team reports that the window for language learning is open approximately a decade longer than previously thought -- until the age of 17.4 years of age. Read More

Curiosity is Key to Early Childhood Success in Math and Reading
Curious children are better able to grasp basic math and reading. This is according to a group of researchers from the University of Michigan, led by Prachi Shah. The study in the journal Pediatric Research, which is published by Springer Nature, is the first to investigate a possible link between curiosity and early academic success among young children. In addition, the researchers found that for children from poorer communities, curiosity is even more important for higher academic achievement than for children from more well-off backgrounds, and may serve as a potential target of intervention to close the achievement gap associated with poverty. Children who have developed a wide range of socio-emotional skills are generally more successful when they start school. These skills include invention, imagination, persistence, attentiveness to tasks, as well as the ability to form relationships and manage feelings. According to Shah, most current early learning interventions focus on improving a child's effortful control which includes their ability to concentrate or control impulses. Very few interventions aim to cultivate curiosity in young children -- a trait that Shah describes as the joy of discovery, and the motivation to seek answers to the unknown. Read More
Kids Exposed to General Anesthesia Have Poorer Development, Literacy and Numeracy Scores
The new finding published today in Pediatric Anesthesia, is based on a data-linkage study of over 210,000 children in New South Wales, Australia. The 211,978 children included in the study were born in New South Wales at 37-plus weeks' gestation without major congenital anomalies or neurodevelopmental disability. Of these, researchers had data on their school entry developmental assessment in 2009, 2012, or their Grade-3 school test results in 2008-2014. The researchers compared the developmental and school results of children exposed to general anesthesia during hospital procedures (37,880) up to 48 months of age to same-aged children with no exposure to general anesthesia or hospitalization (197,301). Read More

LATEST JOB LISTINGS POSTED ON NASET
* Learning Specialist
-Bennett Day School is a progressive independent day school looking for passionate educators with innovative spirit and rich background in adolescent learning and school experience.  We are a new type of independent school; unabashed believers in the values of progressive education, we put students at the center of the process of learning. To learn more - 
Click here
* Special Education Teachers-All Areas
- Stafford County Public Schools is actively seeking certified Special Education-All Areas Teachers for the upcoming 2018-2019 school year. We also offer Travel Reimbursement for out of state applicants available ONLY with a signed contract. To learn more - 
Click here
* Special Education Teacher
- DHH (2 positions open) - The teacher will implement into daily instruction appropriate educational curriculum based on the Nevada State Standards and the CCSD Curriculum Essentials Framework (CEF) or secondary syllabi into daily student instruction. The teacher will create and maintain an educational atmosphere that encourages effective student learning and supports school and district programs and goals. To learn more - 
Click here
* Chief Operating Officer
- Criterion Child Enrichment is conducting a search for a Chief Operating Officer. Founded in 1985 as a not-for-profit organization, Criterion has served families for over 30 years and is a leading provider of early childhood education and early intervention services. Each year the agency serves over 7000 families through a program network that extends throughout the Commonwealth of Massachusetts.  The Chief Operating Officer will be responsible for implementation of Criterion's Mission and Strategic Plans and will supervise a Divisional Director who is responsible for the day to day operation of programs and services. Criterion's corporate office is located within a 40 minute drive of downtown Boston. To learn more - 
Click here
* Learning Consultant
- St. Joseph's Academy is a college preparatory high school sponsored by the Sisters of St. Joseph of Carondelet located in St. Louis, Missouri. Our mission at the Academy is to provide quality Catholic education for young women in an environment that challenges them to grow in faith, knowledge and respect for self and others. Our community expects these young women to make a profound impact in the world. To learn more - 
Click here
* Core Faculty and Chairperson
- Antioch University Midwest is seeking Core Faculty and Chairperson that specializes in Special Education that is part of the Division of Education and Interdisciplinary Studies at Antioch University Midwest, located in Yellow Springs, OH. The applicants must have a strong P-12 background and a commitment to teaching excellence for our expanding graduate licensure programs. To learn more - 
Click here
* Early Childhood Special Educator
- Sterling Medical has an opening for an Early Childhood Special Educator to work with children of American military families stationed at Okinawa EDIS. Position works in a home-based early intervention program, providing services to infants and toddlers of American military families stationed overseas.  To learn more - 
Click here
* Special Education Teachers 2018-2019 School Year
- Leadership Public Schools is seeking applicants interested in teaching SPED Special Education for openings at our LPS Oakland R&D Campus for the upcoming 2018-2019 school year. LPS is driven by a deep respect for our teachers and staff, and a commitment to the professionalization of teaching. We embrace collaboration, risk-taking, and flexibility in order to improve instruction and student learning. To learn more - 
Click here
* Family Assistant
- Working single parent with 5 children, aged 8 through 16, seeks an experienced Family Assistant in Lake Forest to join the household team. The ideal candidate has an active, fun, easy-going personality and will enjoy a bustling household with a pool, tennis court, game room, etc. Education degree or certification in special education required. To learn more - 
Click here
* Special Education Teacher
- Wayfinder Family Services (Wayfinder), formally known as Junior Blind of America, is looking for a Special Education Teacher. Wayfinder's Special Education School provides the best possible services to its students. Our non-public special education school is an individualized, non-academic school for students, ages three through 21, who are multi-disabled and blind or visually impaired. To learn more - 
Click here
* Teacher of the Visually Impaired
- The Teacher for the Visually Impaired is responsible for providing itinerant services to students who are served under contract with schools in the Greater New Orleans area.  In addition, TVI duties include collaboration with VRS team members to provide extracurricular activities for skill development through transition, recreation, and summer camp programs. To learn more - 
Click here
* Special Education Teacher
- This position reports to and is evaluated by the site principal. Special Education teachers plan and provide learning experiences for students with disabilities, including cognitive, emotional, or physical disabilities, in a variety of educational settings.  Special Education Teachers create a flexible program and learning environment that provide specialized instruction; establish effective rapport with students; may modify general education curriculum to meet students' needs with supplemental aides, accommodations, and other needed supports; and establish good relationships with parents and with other staff members. To learn more - 
Click here
* Special Education Teacher
- Jewish Child & Family Services (JCFS) provides vital, individualized, results-driven, therapeutic and supportive services for thousands of children, adults and families of all backgrounds each year. JCFS is currently seeking a Special Education Teacher to work with individuals and small groups of children (K - 12) with emotional and behavior disorders in a therapeutic special education classroom. The Therapeutic Day School is located in West Rogers Park, Chicago, IL. To Learn More - 
Click here
If you are an Employer looking for excellent special education staff - 
Click here
for more information
Food For Thought..........