Week in Review - March 23, 2018
NASET
WEEK IN REVIEW
National Association of Special Education Teachers
March 23, 2018                     Vol 14 Issue #12
Dear NASET News,


Welcome to NASET'sWEEK in REVIEW.  Here, we provide you with the latest publications fromNASET to read and or download, as well as some of the most interesting articles that have happened this week in the field of special education. We hope you enjoy this publication.  Feel free to send us articles for this publication or let us know your thoughts about the WEEK in REVIEW at news@naset.org. Have a great weekend.

Sincerely,



NASET News Team
Discipline of Students in Special Education

School Discipline: A Resource Collection
IDEA, our nation's special education law, provides the frame for how students with disabilities may be (and may not be) disciplined at school for violating a code of student conduct. IDEA's rules are complex and multi-faceted, so it's very important to use authoritative resources on the subject of school discipline. In this edition of NASET's Discipline of Students in Special Education series, you'll find articles, federal guidance, good reads, webinars, presentations and slideshows, and webpages offering additional information. The collection of materials listed has been
reviewed and recommended by a working team of Parent Center staff
from different regions of the country, coordinated by NE-PACT, the Region 1 Parent Technical Assistance Center, in collaboration with NH Parent Information Center
.
Read More
NASET's Severe Disabilities Series
Respite Care
Over the years, there has been a growing awareness that adjustment to the special needs of a child influences all family members. This awareness has generated interest and has led to the development of support services for families to assist them throughout the lifelong adjustment process. Within the diversity of family support services, respite care consistently has been identified by families as a priority need (Cohen & Warren, 1985). Respite care provides short-term relief for primary caregivers. It can be arranged for just an afternoon or for several days or weeks. Care can be provided at home, in a healthcare facility, or at an adult day center.
Read More
Artificial Sweetener Could Intensify Symptoms in Those with Crohn's Disease
In a study that has implications for humans with inflammatory diseases, researchers from Case Western Reserve University School of Medicine and colleagues have found that, given over a six-week period, the artificial sweetener sucralose, known by the brand name Splenda, worsens gut inflammation in mice with Crohn's-like disease, but had no substantive effect on those without the condition. Crohn's disease is an inflammatory bowel disease of the digestive tract, which can lead to abdominal pain, severe diarrhea, bloody stools, weight loss, and fatigue. About 10-15 percent of human patients report that sweeteners worsen their disease. Read More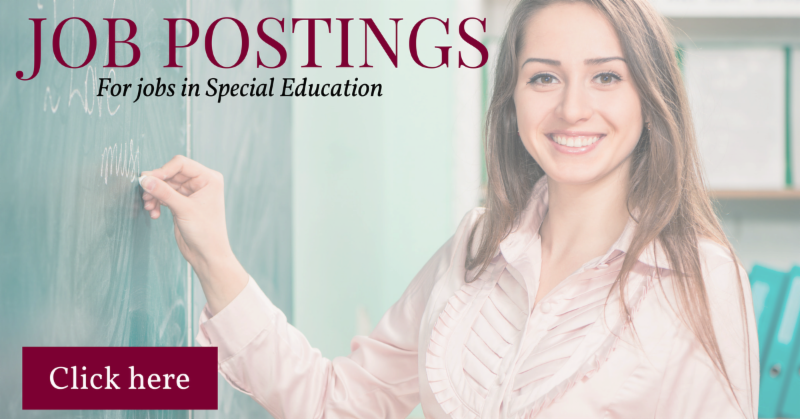 Childhood Aggression Linked to Deficits in Executive Function
A new study finds that deficits in executive function -- a measure of cognitive skills that allow a person to achieve goals by controlling their behavior -- predicts later aggressive behavior. The study, published in open-access journal Frontiers in Behavioral Neuroscience, shows that primary school children with lower executive function were more likely to show physical, relational and reactive aggression in later years, but not proactive aggression. The increased aggression -- which was observed in both boys and girls -- may be partly due to an increased tendency for anger in these children. The findings suggest that helping children to increase their executive function could reduce their aggression. Read More
E-Cigarettes May Be More Harmful than Beneficial, According to Evidence-Based Research
The popularity of electronic cigarettes (e-cigarettes) has grown rapidly in the United States over the past decade. E-cigarettes may help cigarette smokers quit smoking, but they may also encourage transitions to start smoking cigarettes. Based on available evidence, Dartmouth researchers quantified the balance of health benefits and harms associated with e-cigarette use at the population level and found that e-cigarettes could substantially increase the number of adolescents and young adults who eventually become cigarette smokers. The electronic cigarette (e-cigarette) industry is rapidly growing in the United States and the use of e-cigarettes is controversial. The controversy persists because researchers do not yet know if e-cigarette use results in more benefit than harm at the population level. New research from Dartmouth's Norris Cotton Cancer Center, in collaboration with Moores Cancer Center at UCSD, UCSF School of Nursing, and University of Pittsburgh School of Medicine, quantifies the balance of harms and benefits using the most current scientific evidence. Read More
Placenta Defects a Factor in Prenatal Deaths
The role of the placenta in healthy fetal development is being seriously under-appreciated according to a new paper published today (14th March). The study was part of the Wellcome Trust-funded "Deciphering the Mechanisms of Developmental Disorders (DMDD)" consortium (dmdd.org.uk). Dr Myriam Hemberger at the Babraham Institute, Cambridge led the research, working with colleagues at the Wellcome Sanger Institute, Cambridge, the Francis Crick Institute, London, the University of Oxford and the Medical University of Vienna, Austria. Writing in the journal Nature, the team studied 103 genetic mutations in mice that cause embryos to die before birth. The results showed that the majority, almost 70%, cause defects in the placenta. Read More
Educational Success Curbs Effects of Child Abuse, Neglect
The emotional and sexual abuse that some children endure can lead them to commit crimes later in life. But when children achieve good grades and don't skip school, the likelihood of self-reported, chronic criminal behaviors declines significantly, according to researchers at the University of Michigan and University of Washington. This new ongoing study is one of the few in the nation to follow the same individuals over several decades to learn about how child maltreatment -- described as physical, emotional and sexual abuse, as well as neglect -- impacts development and how some are resilient. "Child abuse is a risk factor for later antisocial behavior," said study co-author Todd Herrenkohl, the Marion Elizabeth Blue Professor of Child and Family at the U-M School of Social Work. "Education and academic achievement can lessen the risk of crime for all youth, including those who have been abused (encountered stress and adversity)." Read More
TRIVIA QUESTION OF THE WEEK
This week's question: 
FILL IN THE BLANK:  According to Steven Spielberg, only a generation of readers will spawn a generation of _______.
If you know the answer, email us at contactus@naset.org by ____.  We will acknowledge your correct answer in the next edition of the Week in Review
ADHD Drugs Increase Brain Glutamate, Predict Positive Emotion in Healthy People
A new study shows that healthy people who take attention deficit hyperactivity disorder (ADHD) drugs experience a surge in the neurotransmitter glutamate in key parts of the brain. And that increase in glutamate is associated with subsequent changes in positive emotion. The findings, published in the journal Neuropsychopharmacology, not only provide clues about how these drugs affect healthy brains, they also hint at a previously undiscovered link between glutamate and mood. "This is the first time that an increase in brain glutamate in response to psychostimulant drugs has been demonstrated in humans," said Tara White, an assistant professor in the Brown University School of Public Health and lead author of the new study. "That's important since glutamate is the major neurotransmitter responsible for excitation in the brain, and affects learning and memory." Read More
Common Biological Features of Different Types of Asthma Identified
A team of researchers from the NIHR Leicester Biomedical Research Centre -- a partnership between Leicester's Hospitals, the University of Leicester and Loughborough University -- has identified biological variations in lung tissue samples that for the first time can help identify people with mild asthma from those with moderate or severe asthma. The team led by Professors Salman Siddiqui and Peter Bradding used state-of-the-art statistical methods involving visualisation approaches, to perform the largest comprehensive analysis of common pathological features in the airways of people with asthma of different severities. They also investigated the clinical features of these subtypes and whether there is any association with changes in genes and decline in lung function. Professor Siddiqui and his team identified multiple biological 'micro-clusters' which means that there are different combinations of active genes in each of the reported subtypes of asthma. Read More
Autism's Social Deficits are Reversed by an Anti-Cancer Drug
Of all the challenges that come with a diagnosis of autism spectrum disorder (ASD), the social difficulties are among the most devastating. Currently, there is no treatment for this primary symptom of ASD. New research at the University at Buffalo reveals the first evidence that it may be possible to use a single compound to alleviate the behavioral symptoms by targeting sets of genes involved in the disease. The research, published today in Nature Neuroscience, demonstrated that brief treatment with a very low dose of romidepsin, a Food and Drug Administration-approved anti-cancer drug, restored social deficits in animal models of autism in a sustained fashion. Read More
Two Behaviors Linked to High School Dropout Rates
While the national high school dropout rate has declined, many school systems still struggle with a high number of students who do not finish high school. The factors that may lead to a student's decision to leave school are complex, but a new study from the University of Georgia sheds light on how two behaviors -- aggression and weak study skills -- contribute to the problem. "What we find in our study is that the students who are dropping out have complex behavioral and academic problems," said Pamela Orpinas, a professor of health promotion and behavior at UGA's College of Public Health and lead author on the study. The returned benefit of reducing dropout can't be overstated, she said. A good education can level the playing field for students who may face other challenges in their environment, such as living in resource-poor neighborhoods or an unstable home. Read More
Brain is Less Flexible than We Thought When Learning
Nobody really knows how the activity in your brain reorganizes as you learn new tasks, but new research from Carnegie Mellon University and the University of Pittsburgh reveals that the brain has various mechanisms and constraints by which it reorganizes its neural activity when learning over the course of a few hours. The new research finds that, when learning a new task, the brain is less flexible than previously thought. The research, published today in Nature Neuroscience, examined the changes that take place in the brain when learning a new task. To truly see how neural activity changes during learning, we need to look bigger -- at populations of neurons, rather than one neuron at a time, which has been the standard approach to date. Read More
Student Bullying is Down Significantly
The percentage of students reporting that they've been bullied has dropped by more than a third since 2007, according to federal data released Thursday. The new figures say that 20.8 percent of students reported being bullied in 2015, continuing a downward trend that dates back to 2007, when 31.7 percent of students reported being bullied. A similar - though not as significant - decrease was also seen in students reporting being called a hate-related word, with the 7.2 percent reporting such an experience in 2015 down from some 9.7 percent in 2007. Read More
This Optical Illusion Could Help to Diagnose Autism
You probably see a cylinder when you look at the illusion above. But how our brains translate two intersecting sheets of moving dots into a 3D image reveals telling differences in visual perception that could perhaps help diagnose autism spectrum disorder. It's been shown that people with autism are better at picking out the details of complex images, at the cost of understanding what all those details mean when put together. This can mean seeing the trees, but not the forest, or the strokes of a paintbrush but not the subject of a painting. It's a trait that's supported by years of research, but it can be difficult to assess exactly how an individual perceives an image just by asking them questions. The cylinder illusion, applied here by a group of researchers from Italy and Australia, offers a more reliable way of telling what a subject is seeing. Read More
Corporal Punishment Used at a Higher Rate on Students with Disabilities in Tennessee, Report Shows
Tennessee schools use corporal punishment at a disproportionate rate on students with disabilities, a new state report shows, possibly spurring forward a bill that would ban the discipline practice for that subset of students. The Tennessee Comptroller of the Treasury released the report this week, showing a higher rate of the use of corporal punishment against students with individualized education plans. Those students could have either a physical or mental disability, or could be considered gifted. The report defines corporal punishment as "paddling, spanking, or other forms of physical punishment imposed on a student." Read More
Individual Education Programs Not Being Used as Intended in Special Education
Gone are the days when students with disabilities were placed in a separate classroom, or even in a completely different part of the school. These students often sit alongside their traditional student peers for at least part of the day, with the help of individualized education programs (IEPs).  IEPs are considered the main drivers in special education and the mechanism through which these students receive their education to meet his or her individual learning needs. However, there are challenges to implementing them in inclusive settings. A Penn State researcher is examining the role of IEPs for students with specific learning disabilities in general education settings. In this study, published recently in the journal Educational Evaluation and Policy Analysis, Laura Bray, assistant professor of education, explored how educators wrote, used and conceptualized the role of IEPs for students with specific learning disabilities within inclusive general education settings. "IEPs are supposed to be standards-based and tailored to the student's needs," Bray said. "We wanted to understand how teachers draw from IEPs and utilize them in their teaching." Read More
For Aspiring Doctors with Disabilities, Many Medical Schools Come Up Short
Being a medical student or resident is hard enough, but what if you have a disability that adds to the challenge? One medical resident with a physical disability was about a year and a half into training when the medical institution finally installed an automatic door he needed. Another student faced frustrations when arranging accommodations for taking tests, with it seeming like the medical school was "making up rules along the way." When another resident with a disability first sought support, the disability representative was allegedly unfamiliar with the Americans with Disabilities Act. Read More

LATEST JOB LISTINGS POSTED ON NASET
* Assistant Principal / BCBA
- We are currently seeking a qualified and enthusiastic Assistant Principal / BCBA for our school in Sherman Oaks. This is an exciting hybrid role that will work directly with our current Assistant Principal, as well as serve as the BCBA. To learn more - 
Click here
* Special Education Teacher
- Instruction demonstrates recognition of skill deficits and effective implementation of appropriate accommodations and supports to optimize student engagement.After thorough review of records, develop strong working knowledge of each student's learning challenges, from which IEP goals are formulated and appropriate instructional supports and materials are employed to facilitate progress. To learn more - 
Click here
* Early Intervention Teacher
- Requires graduation from a four-year college or university with a bachelors and/or master's degree in early childhood special education, early childhood education, child and family studies, early intervention, deaf education, visual impairments, special education K-12, elementary education or communication disorders and speech language pathology. To learn more - 
Click here
* Early Childhood Special Educator
- Sterling Medical has an opening for an Early Childhood Special Educator to work with children of American military families stationed at Okinawa, Japan.  Position works in a home-based early intervention program, providing services to infants and toddlers of American military families stationed overseas. To learn more - 
Click here
* Full-Time/Tenure Track - EARLY CHILDHOOD EDUCATION
- To teach courses in early childhood special education, core curriculum, and/or required for the CA Child Development Permit; teach face-to-face as well as online classes; maintain currency in the field of early intervention; knowledge of the Child Development Permit process; participate in the SMC Early Childhood Education Lab School with a focus on the early intervention assistant program. To learn more - 
Click here
* Special Education Teacher
- Jewish Child & Family Services (JCFS) provides vital, individualized, results-driven, therapeutic and supportive services for thousands of children, adults and families of all backgrounds each year. JCFS is currently seeking a Special Education Teacher to work with individuals and small groups of children (K - 12) with emotional and behavior disorders in a therapeutic special education classroom. The Therapeutic Day School is located in West Rogers Park, Chicago, IL. To Learn More - 
Click here
* Educational Director
- Do you enjoy leading a collaborative team, utilizing your leadership and behavioral skills while positively affecting children with significant disabilities? Then consider joining Devereux Advanced Behavioral Health!Being an Educational Director at Devereux has its Advantages. To learn more - 
Click here
* Special Education Teacher
- At Mastery, all means all.  Nearly one quarter of our students have individualized education plans (IEPs) to help ensure they get the educational opportunities they need. As a Secondary Special Education Teacher you will work with a team of teachers, case managers, school leaders, and central office support staff to help push the boundaries of what's possible for your students academically, emotionally, and physically while also developing your craft. To learn more - 
Click here
* Special Education Teacher - Various
- $50,000/school year (185 days), summers off with year round pay and year round appreciation.  Special Education Teachers needed in Arizona (Phoenix and surrounding cities). Needs are in the self-contained and resource settings serving students with emotional disabilities (ED), Autism (A), Severe/Profound (S/P), and Intellectual Disabilities (ID).  STARS is the largest school contract agency in AZ. STARS is owned and operated by Occupational Therapists.  You will be an employee and receive full benefits. To learn more - 
Click here
If you are an Employer looking for excellent special education staff - 
Click here
for more information
Food For Thought..........
Doing the best at this moment puts you in the best place for the next moment.
Oprah Winfrey