Week in Review - June 8, 2018
NASET
WEEK IN REVIEW
National Association of Special Education Teachers
June 8, 2018                     Vol 14 Issue #22



Dear NASET News,


Welcome to NASET'sWEEK in REVIEW.  Here, we provide you with the latest publications fromNASET to read and or download, as well as some of the most interesting articles that have happened this week in the field of special education. We hope you enjoy this publication.  Feel free to send us articles for this publication or let us know your thoughts about the WEEK in REVIEW at news@naset.org. Have a great weekend.

Sincerely,



NASET News Team
NASET's Professional Development Course

New Teacher Series:
Meetings And Communication With Parents And Staff Members
NASET
's New Teacher Series Professional Development courses provides you with very practical information geared specifically for new special education teachers teaching in special education for the first time. These Professional Development courses will provide new teachers with practical guidelines for beginning the school year through June as a special education teacher, and experienced teachers with supportive information which may help improve their classroom.
There are a variety of settings in which you may be hired in the field of special education including a resource room, self-contained special class or an inclusion setting. These courses, which will be presented in several parts focus on various steps that should be taken to insure the welfare of the children, the appropriate educational setting, information that should be gathered, communicating with related service providers, parents, paraprofessionals, assistant teachers, and other areas to make your job easier and more rewarding. These Professional Development courses assumes nothing and provide important information for all three settings. When noted, certain information is best suited for a specific type of setting. If not noted, then assume that the information being presented applies to all three settings.
Early-Life Seizures Prematurely Wake Up Brain Networks Tied to Autism
Early-life seizures prematurely switch on key synapses in the brain that may contribute to further neurodevelopmental delay in children with autism and other intellectual disabilities, suggests a new study from researchers at Penn Medicine published online in Cell Reports. Importantly, the study shows that an existing targeted therapy may keep those synapses "silent" after seizures to allow the brain to develop normally during a critical time in a person's life. "Silent" synapses become active with experience, and removal of the reservoir of these synapses due to seizures results in a decreased capacity to engage these synapses in later learning. Seizures from epilepsy early on in life have been linked to autism and other disorders -- up to 40 percent of children with autism have epilepsy, for instance. However, mechanisms behind that relationship have been less understood. What is known is that early development of the brain involves a series of "critical periods" where synapses tied to learning and language skills are gradually activated. Seizures can lead to learning and cognition issues, past research has shown, but how they affect the critical periods of development remained unknown until now. Read More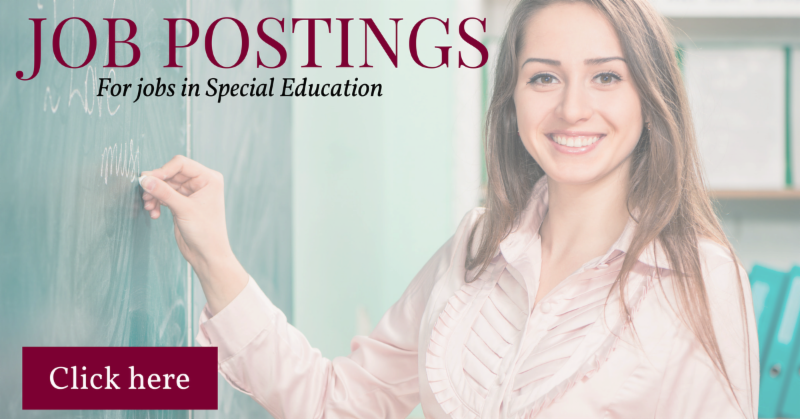 The Secret to Honing Kids' Language and Literacy
If parents want to help their children develop language and literacy at a young age, reading bedtime stories together isn't the only key to success. Research from Michigan State University found that a child's ability to self-regulate is a critical element in childhood language and literacy development, and that the earlier they can hone these skills, the faster language and literacy skills develop leading to better skills in the long run. "Self-regulation is an umbrella term to define children's abilities to keep information in their working memories, pay attention to tasks and even to inhibit behaviors that might prevent them from accomplishing tasks," said Lori Skibbe, associate professor in the human development and family studies department and lead author of the study. Through her research, Skibbe found that children who could self-regulate earlier had higher language and learning skills through at least second grade. Read More
Do Childhood Development Programs Help Children Living in Conflict and Crisis Settings?
Millions of young children living in conditions of war, disaster, and displacement are at increased risk for developmental difficulties that can follow them throughout their lives. A new Annals of the New York Academy of Sciences article reviews what's known about the effectiveness of early childhood development programs in humanitarian settings and present a framework and recommendations for future research. The authors note that while there is robust evidence from stable contexts demonstrating effectiveness
, research in humanitarian settings is lacking, and more evidence is needed to demonstrate not only which programs are effective, but importantly why, how, and in which contexts, settings, and populations these programs effectively operate. Such research would produce insights that will enable humanitarian actors to adapt, transfer, and scale successful program models to mitigate the negative effects of war, disaster, and displacement. Read More
Baby Teeth May Predict Autism
Zinc and copper metabolism cycles in the layers of baby teeth may be able to predict which children will develop autism spectrum disorder, a longitudinal analysis suggests. This is the first study to generate a 90% accurate fetal and early childhood biomarker of autism by tracking metabolic pathways over time and could lead to new diagnostic tools, reported Paul Curtin, PhD, of Icahn School of Medicine at Mount Sinai in New York City, and colleagues in
Science Advances
. Using novel tooth-matrix biomarkers that directly measured uptake of elements, the researchers found that children who later developed autism had disrupted zinc-copper rhythmicity in utero or in their earliest months of life. "We looked at the naturally shed teeth of children and explored them much as you would explore the growth rings of a tree, using them as a sort of retrospective biomarker to see what children were exposed to in the womb and in early life. When we derived measures of metabolic cycles and used machine-learning algorithms to predict which children would develop autism, we found out we were 90% accurate in our predictions," he told MedPage Today. Read More
Board Certification in Special Education Available to NASET Members

Through an agreement with The American Academy of Special Education Professionals(AASEP), NASET members now have the opportunity to achieve AASEP Board Certification in Special Education - (B.C.S.E.) at a reduced fee. AASEP Board Certification in Special Education - (B.C.S.E.) is a voluntary choice on the part of the candidate. The candidate for Board Certification wishes to demonstrate a commitment to excellence to employers, peers, administrators, other professionals, and parents. From the standpoint of the Academy, board certification will demonstrate the highest professional competency in the area of special education. Board Certification in Special Educationestablishes a much needed standard for professionals, across disciplines, who work with exceptional children.
Read More
TRIVIA QUESTION OF THE WEEK
Congratulations to: Deepika Hopf, Melody Owens, Pam Choate, Patsy Ray, Olumide Akerele, and Cindi Maurice who all knew the answer to last week's trivia question.


QUESTION:
According to research published in the May 2018 edition of Pediatrics, the official journal from the American Academy of Pediatrics, has the number of teenagers attempting suicide or who had suicidal thoughts increased, decreased or remained relatively the same in the past 10 years?
ANSWER:  INCREASING (ALMOST DOUBLE)
This week's question:  According to research done at the Johns Hopkins Bloomberg School of Public Health, the annual economic impact of this serious problem in the U.S. is far-reaching and costly: In 2015, the total economic burden was approximately $9.3 billion and includes costs associated with health care, child welfare, special education, violence and crime, suicide and survivor productivity losses. What is the serious problem that has this economic impact?
If you know the answer, email us at contactus@naset.org by June 11, 2018.  We will acknowledge your correct answer in the next edition of the Week in Review
Education Department Sued Over New Approach to Civil Rights Complaints
The U.S. Department of Education can't just ignore and fail to investigate civil-rights complaints from those who repeatedly file such complaints, says a lawsuit filed against the department from three advocacy organizations. The Council for Parent Advocates and Attorneys, the NAACP, and the National Federation of the Blind filed the legal action in federal district court May 31, saying that the department's new approach to handling serial complaints strikes at the heart of the mission of its the office for civil rights. The office enforces laws such the Americans with Disabilities Act and Section 504 of the Rehabilitation Act of 1973, both of which prohibit public entities from discriminating against individuals based on disability. It also enforces Title IX, which prohibits discrimination based on sex, and other laws that prohibit discrimination based on age, race, color, or national origin. "What they've done is basically stripped complainants of their rights," said Denise Marshall, the executive director of COPAA. "They're dismissing cases, whether or not they have merit." Read More
Gov. Kasich Signs Executive Order to Support Ohioans with Disabilities
Gov. John Kasich signed an
executive order
last Friday that will emphasize the use of technology to assist Ohioans with disabilities when the state evaluates their needs. Kasich says his order means more Ohioans can get this technology through the state's Department of Developmental Disabilities. It establishes a Technology First Initiative and 10-person council that represents various members of the disability advocate community, which will recommend best practices and state policy around "supportive technology." There's a lot of technology on the market these days that can help people with disabilities: Little robots help teach kids with autism to read social cues; call buttons, monitors and speakers can turn on lights and alert caregivers. And smart wheelchairs with safety sensors can keep people such as Columbus resident Patti Ruble safe. Read More
In the United Kingdom, Major Disabilities Research Project Highlights Need for Change
The daily lives of people with disabilities are impacted by 'unhelpful, exclusionary or downright abusive' practices, according to a major research project looking at issues facing those with disabilities in the UK today. Getting Things Changed is the largest research project of its kind, involving 448 participants who gave insights into the many barriers faced by people with disabilities and indicated some of the changes which need to happen. The research, led by the University of Bristol and carried out over three years, was fueled by concerns that policy and law do not always translate into practice. It took place at a time when austerity and cuts to social care budgets have hit people with disabilities hardest, with local authorities driven by budget cuts rather than the needs of those it should be helping. Read More
New Study Released on ADHD Sheds Light on Rising Calls of Medication Exposure
Attention Deficit Hyperactive Disorder (ADHD) among children is rising rapidly nationwide, according to doctors. An estimated 6.4 million children in the United States have been diagnosed with ADHD, leading to the rise of medical treatment like the popular drug, Adderall. A
new study
from the Nationwide Children's Hospital sheds a light on the rising number of calls the U.S. Poison Control Centers get on children unintentionally and intentionally exposed to ADHD medications. Researchers hope the new study released will raise awareness of the benefits of safe storage and the need for alternative treatment solutions. The recent study looked at the calls to
Poison Control
over a span of 14 years, from 2000 to 2014. It shows the call volume increased by about 60 percent, citing an average of around 29 calls a day regarding kids and teens improperly exposed to ADHD drugs like Adderall, Concerta and Ritalin. The study shows most of the calls were kids under 12 accidentally taking a wrong dosage or getting hands on medications that weren't stored correctly. Read More
Brazil: People with Disabilities Confined in Terrible Conditions
Thousands of children and adults with
disabilities
in
Brazil
are needlessly confined to institutions, where they may face neglect and abuse, Human Rights Watch said in a report released today. Brazil should make it a priority to provide support for people with disabilities to live independently and in their communities, rather than in institutions. The 83-page report, "
'They Stay until They Die': A Lifetime of Isolation and Neglect in Institutions for People with Disabilities in Brazil
," found that many people with disabilities enter institutions as children and remain there for their entire lives. Most of these institutions visited by Human Rights Watch researchers did not provide for more than people's basic needs, such as food and hygiene, with scarce contact with the community and little opportunity for personal development. Some residents are tied to their beds and given sedatives to control them. Read More
For Anxiety, a Single Intervention is not Enough
No matter which treatment they get, only 20 percent of young people diagnosed with anxiety will stay well over the long term, UConn Health researchers report in the Journal of the American Academy of Child and Adolescent Psychiatry. "When you see so few kids stay non-symptomatic after receiving the best treatments we have, that's discouraging," says UConn Health psychologist Golda Ginsburg. She suggests that regular mental health checkups may be a better way to treat anxiety than the current model. The study followed 319 young people aged 10 to 25 who had been diagnosed with separation, social, or general anxiety disorders at sites in California, North Carolina, Maryland, and Pennsylvania. They received evidence-based treatment with either sertraline (the generic form of Zoloft) or cognitive behavioral therapy or a combination of these two, and then had follow-ups with the researchers every year for four years. The follow-ups assessed anxiety levels but did not provide treatment. Other studies have done a single follow-up at one, two, five, or 10 years out, but those were essentially snapshots in time. This is the first study to reassess youth treated for anxiety every year for four years. Read More
Ban e-Cig Flavors and Misleading Advertisements to Protect Youth, says Global Respiratory Group
In a statement published in the European Respiratory Journal, a coalition of respiratory doctors and scientists from six continents have warned of the dangers posed to children and adolescents by electronic cigarettes. They say there is mounting evidence that e-cigarettes damage health and are highly addictive, yet manufacturers are marketing them as "healthier" cigarettes and their popularity among young people is growing. As a result, they are calling for an immediate ban on flavorings and on marketing e-cigarettes as lower risk alternatives to children and adolescents. The Forum of International Respiratory Societies   is a collaborative of nine organizations from North and South America, Europe, Africa, Asia and Australia that was created to promote lung health worldwide. The paper brings together a wide range of research findings on e-cigarettes. It highlights evidence that children and adolescents are highly susceptible to nicotine addiction, and that use of e-cigarettes has risen steeply in this age group to become the most commonly used tobacco-related product among adolescents in some countries. Read More
Prediction Method for Epileptic Seizures Developed
Epileptic seizures strike with little warning and nearly one third of people living with epilepsy are resistant to treatment that controls these attacks. More than 65 million people worldwide are living with epilepsy. Now researchers at the University of Sydney have used advanced artificial intelligence and machine learning to develop a generalized method to predict when seizures will strike that will not require surgical implants. Dr. Omid Kavehei from the Faculty of Engineering and IT and the University of Sydney Nano Institute said: "We are on track to develop an affordable, portable and non-surgical device that will give reliable prediction of seizures for people living with treatment-resistant epilepsy." Read More
Cognitive Training Reduces Depression, Rebuilds Injured Brain Structure and Connectivity after Traumatic Brain Injury (TBI)
New research from the Center for BrainHealth at The University of Texas at Dallas shows that certain cognitive training exercises can help reduce depression and improve brain health in individuals years after they have suffered a traumatic brain injury (TBI). The recent study, published in Human Brain Mapping, revealed significant reductions in the severity of depressive symptoms, increased ability to regulate emotions, increases in cortical thickness and recovery from abnormal neural network connectivity after cognitive training. "To our knowledge, this is the first study to report brain change associated with reduced depression symptoms after cognitive training," said Dr. Kihwan Han, a research scientist at the Center for BrainHealth who works in the lab of Dr. Daniel Krawczyk. Han is the lead author of the study. Read More
Honor Society for Special Education Teachers
Advocates Push for Access to Higher ED for Students with Intellectual Disabilities
The Massachusetts Down Syndrome Congress
held its fifth annual advocacy day with a focus on access to higher education. "Just like their typical peers, without disabilities, when they finish high school they want to go on to college and participate in extracurricular activities," said Maureen Gallagher, executive director of Massachusetts Down Syndrome Congress. Gallagher said for many students with developmental disabilities, education grinds to halt after high school. "Many people with down syndrome don't take the MCAS. So, when they finish high school, they get a certificate of completion, not a diploma. That precludes them from attending one of the public colleges or universities," said Gallagher. New legislation creating higher education opportunities would close take away those barriers. Read More
Allergic Reactions or ADHD? Fever Can Appear Like Habits
Continuous sneezing, nonstop scratchy eyes, and a runny nose can make individuals of any ages downright unpleasant throughout allergic reaction season. However while these signs usually aren't thought about a significant health issue, they can make a huge influence on a kid's capability to find out at school. In fact, the signs of seasonal allergic reactions can be puzzled with finding out specials needs, or other conditions that can impact discovering like attention deficit disorder (ADHD), stated Dr. Maria Garcia-Lloret, a board-certified pediatric specialist at the UCLA Mattel Kid's Medical facility. Grownups can reveal their allergic reactions more plainly, however allergic reactions can leave kids in a fog. Kids who are packed up can end up being unfocused and viewed as neglectful in the class," she stated. Read More

LATEST JOB LISTINGS POSTED ON NASET
* Primary Grades Lead Teacher
- Primary Teacher positions are for an education professional eager to participate in the development of a growing Reggio-Emilia inspired academic program and help create and support a unique school culture.  Bennett Day School teachers understand that the craft of teaching is dynamic; they adapt to and integrate this belief in his or her daily work in the classroom and school community. The primary grade teacher will work in collaboration with other teaching teams, the TESLab teacher, and the Principal to integrate rich, developmentally appropriate programming in the classroom.  The primary grade teaching position follows a two year loop. To learn more - 
Click here
* PRESIDENT - St. Rita School for the Deaf
- The President provides leadership to achieve the fullest attainment of the mission of St. Rita School for the Deaf (SRSD). The President serves as an administrative officer of the Board of Limited Jurisdiction and serves on the board as ex-officio member without vote. The President is the overall leader and facilitator of the school and bears ultimate responsibility for the integration of faith and culture, consistent with the mission and core values of St. Rita School for the Deaf. To learn more - 
Click here
* Science Test Developer, Alernate Assessment
-The Science Test Developer will lead state assessment projects and tasks that include the development and management of Science Assessment programs. Responsibilities include: Managing the review, revision, and delivery of Science test items and ensuring item quality. To learn more - 
Click here
* Special Education Teachers-All Areas
- Stafford County Public Schools is actively seeking certified Special Education-All Areas Teachers for the upcoming 2018-2019 school year. We also offer Travel Reimbursement for out of state applicants available ONLY with a signed contract. To learn more - 
Click here
If you are an Employer looking for excellent special education staff - 
Click here
for more information
Food For Thought..........
The greatest sign of success for a teacher is to be able to say, 'The children are now working as if I did not exist'.