Week in Review - June 1, 2018
NASET
WEEK IN REVIEW
National Association of Special Education Teachers
June 1, 2018                     Vol 14 Issue #21



Dear NASET News,


Welcome to NASET'sWEEK in REVIEW.  Here, we provide you with the latest publications fromNASET to read and or download, as well as some of the most interesting articles that have happened this week in the field of special education. We hope you enjoy this publication.  Feel free to send us articles for this publication or let us know your thoughts about the WEEK in REVIEW at news@naset.org. Have a great weekend.

Sincerely,



NASET News Team
NASET Special Educator e Journal

Table of Contents
Special Education Legal Alert. By Perry A. Zirkel
Underlying Factors and Solutions for the Achievement Gap. By Bonnie L. Rosenblum
Book Review: Lost at School: Why Our Kids with Behavioral Challenges are Falling Through the Cracks and How We Can Help Them. By Janine Castro
The Use of Visual Support for Children with Autism Spectrum Disorders. By Nathalee Reyes
Book Review: Shattering the Stained-Glass Ceiling: A Coaching Strategy for Women Leaders in Ministry. By Phenelope Peña
Book Review: Lead Like a Pirate. By Martha Nuñez
Coping Self-Efficacy, Outcome Expectancy Beliefs, and Parental Educational Attainment as Predictors of Parents' Use of Coping Strategies When Their Child has Autism Spectrum Disorder. By Konabe Bene, PhD
Buzz from the Hub
Latest Employment Opportunities Posted on NASET
Acknowledgments
Early-Life Obesity Impacts Children's Learning and Memory, Study Suggests
A new study by Brown University epidemiologists found that children on the threshold of obesity or overweight in the first two years of life had lower perceptual reasoning and working memory scores than lean children when tested at ages five and eight. The study also indicated that IQ scores may be lower for higher-weight children. Obesity, which can dysregulate hormones that act in multiple brain regions, is associated with lower cognition in adults, the researchers said. But until now, despite the increasing prevalence of childhood obesity, there has been scant research on whether weight status impacts how children learn, remember information and manage attention and impulses. "The first few years of life are critical for cognition development, and we investigated whether early-life adiposity has an impact on cognitive abilities later in life," said Nan Li, lead author and a postdoctoral research associate in Brown's Department of Epidemiology, who worked with faculty member Joseph Braun on the study. 
Read More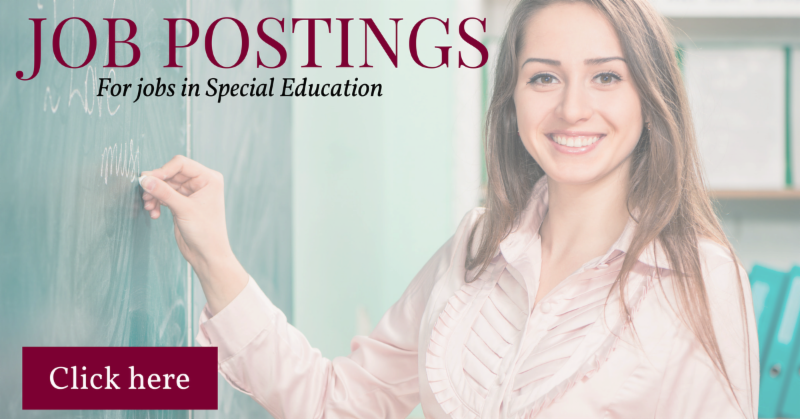 New Treatment for Severe Asthma
Researchers from McMaster University and the Firestone Institute for Respiratory Health at St. Joseph's Healthcare Hamilton, together with colleagues at other partnering institutions, have developed a new method to treat severe asthma. In a study of over 200 participants with severe asthma, the new treatment was shown to have improved asthma symptoms and lung function, while reducing the need for corticosteroids by up to 70%. According to Statistics Canada, 8% of Canadians aged 12 or older -- approximately 2.4 million people -- have been diagnosed with asthma. Of that, approximately 25% are considered to be severe cases of asthma. Current treatments for severe asthma often include high doses of corticosteroids, such as prednisone, to control exacerbations. Reducing the need for corticosteroids with alternative treatments is preferable, since these medications are associated with serious side effects from prolonged use -- including multi-organ toxicities and immunosuppression. Read More
Posttraumatic Stress Affects Academics
Posttraumatic stress disorder (PTSD) caused by traumatic military experiences is associated with feelings of anxiety, anger, sadness and/or guilt. New Penn State research is evaluating how PTSD symptoms increase risks for academic difficulties as well. Steffany Fredman, assistant professor of human development and family studies and the Karl R. Fink and Diane Wendle Fink Early Career Professor for the Study of Families, wanted to explore one potential process by which PTSD symptoms may contribute to academic problems in student veterans. It's an issue rising to the forefront as increasing numbers of veterans are enrolling in colleges and universities. "Many of these former service members are experiencing posttraumatic stress symptoms secondary to their military service, and these symptoms are associated with academic difficulties," Fredman explained. "There's an extensive literature demonstrating that PTSD symptoms can cause disruptions in trauma survivors' close relationships. However, less is known about ways that these relationship problems can, in turn, affect other domains of trauma survivors' adjustment, such as students' academic functioning." Read More
New Brain Development Disorder Identified by Scientists
Researchers have identified a new inherited neurodevelopmental disease that causes slow growth, seizures and learning difficulties in humans. Writing in the journal eLife, the team reveals that this disease is caused by a recessive mutation in CAMK2A -- a gene that is well known for its role in regulating learning and memory in animals. The findings suggest that dysfunctional CAMK2 genes may contribute to other neurological disorders, such as epilepsy and autism, opening up potential new avenues for treating these conditions. "A significant number of children are born with growth delays, neurological defects and intellectual disabilities every year across the world," explains senior author Bruno Reversade, Research Director at the Institute of Medical Biology and Institute of Molecular and Cell Biology, A*STAR, Singapore, who supervised the study." Read More
Board Certification in Special Education Available to NASET Members

Through an agreement with The American Academy of Special Education Professionals(AASEP), NASET members now have the opportunity to achieve AASEP Board Certification in Special Education - (B.C.S.E.) at a reduced fee. AASEP Board Certification in Special Education - (B.C.S.E.) is a voluntary choice on the part of the candidate. The candidate for Board Certification wishes to demonstrate a commitment to excellence to employers, peers, administrators, other professionals, and parents. From the standpoint of the Academy, board certification will demonstrate the highest professional competency in the area of special education. Board Certification in Special Educationestablishes a much needed standard for professionals, across disciplines, who work with exceptional children.
Read More
TRIVIA QUESTION OF THE WEEK
Congratulations to: Ben Sullens, Olivia Strozier, Tanisha Drummond, Deepika Hopf, Stephanie Blayne, Cindi Maurice, Melody Owens, Olumide Akerele, Patsy Ray, and Diane Campbell-Mitchell who all knew the answer to last week's trivia question.


QUESTION:
This company recently announced launching a $25 million initiative to use artificial intelligence to build better technology for people with disabilities. The new "AI for Accessibility" effort hopes to empower people by accelerating the development of AI tools that provide them with more opportunities for independence and employment. According to its President, it may be an accessibility need relating to vision or deafness or to something like autism or dyslexia," Smith said in an interview. "There are about a billion people on the planet who have some kind of disability, either permanent or temporary. Those people already have "huge potential," he said, but "technology can help them accomplish even more." What is the company?
ANSWER: MICROSOFT
This week's question:  According to research published in the May 2018 edition of Pediatrics, the official journal from the American Academy of Pediatrics, has the number of teenagers attempting suicide or who had suicidal thoughts increased, decreased or remained relatively the same in the past 10 years?
If you know the answer, email us at contactus@naset.org by June 4, 2018.  We will acknowledge your correct answer in the next edition of the Week in Review
Subtle Hearing Loss While Young Changes Brain Function
Cranking up your headphones or scrambling for a front-row spot at rock shows could be damaging more than your hearing. New research from The Ohio State University has found that young people with subtle hearing loss -- the kind they aren't even aware of -- are putting demands on their brains that typically wouldn't be seen until later in life. "Hearing loss, even minor deficits, can take a toll in young people -- they're using cognitive resources that could be preserved until much later in life," said lead researcher Yune Lee, an assistant professor of speech and hearing science at Ohio State. "Most concerning, this early hearing loss could pave the way for dementia." The study appears online in the journal eNeuro. Lee and his collaborators recruited healthy men and women who were 18 to 41 years old so that they could monitor their brain activity while the subjects listened to various sentences. The structure of the sentences varied in difficulty because the researchers wanted the 35 participants' brains to have to work harder to comprehend some of the messages. Read More
Students Taught by Highly Qualified Teachers More Likely to Obtain Bachelor's Degree
Previous research has shown that teachers play a pivotal role in their students' academic success -- or lack thereof. Now, a researcher at the University of Missouri has found that high school students taught by a string of teachers who majored or minored in a specific teaching subject, instead of a general teaching degree, are more likely to become college graduates. The researcher says that schools can use this new knowledge to find new ways to increase their number of highly qualified teachers and make student success a collective effort. "Performance is a collective measure of a school," said Se Woong Lee, an assistant professor in the College of Education. "If we develop a system where the focus is on student development and learning over time, then we're helping to give equal opportunities to students within a school and being fair to our teachers at the same time." Read More
People with ASD Risk Being Manipulated Because They Can't Tell When People Lie to Them
A new study shows that the ability to distinguish truth from lies is diminished in people with autism spectrum disorder (ASD) -- putting them at greater risk of being manipulated. Researchers, led by Professor David Williams of the University of Kent, found that lie detection ability is 'significantly diminished' in those with a full ASD diagnosis. It is also related to how many ASD traits people in the general population have -- the more traits, the poorer the deception detection ability. Professor Williams, of Kent's School of Psychology, and researchers from four other universities in the UK and US conducted experiments with participants exhibiting varying degrees of ASD and compared them to those who were deemed 'neurotypical' or not displaying autistic patterns of thought or behavior. Participants were shown a number of videos of people responding to questions about their earlier participation in an experiment during which they had an opportunity to cheat by looking at an answer sheet while the experimenter was out of the room. All the people in the video denied cheating, but some of them had actually looked at the answer sheet. Participants had to judge whether the people in each video were lying or not. Read More
Young Toddlers May Learn More from Interactive than Non-Interactive Media
Preschoolers can learn a lot from educational television, but younger toddlers may learn more from interactive digital media (such as video chats and touchscreen mobile apps) than from TV and videos alone, which don't require them to interact. That's the conclusion of a new article that also notes that because specific conditions that lead to learning from media are unclear, not all types of interactive media increase learning and not all children learn to the same degree from these media. The article, a review of studies on the issue by Heather Kirkorian, associate professor of human development and family studies at the University of Wisconsin, Madison, is published in Child Development Perspectives, a journal of the Society for Research in Child Development. Read More
Pregnant Smokers May Reduce Harm Done to Baby's Lungs by Taking Vitamin C
In a previous study, the researchers reported that daily supplemental vitamin C in pregnant women who could not quit smoking improved their newborn's pulmonary function as measured by passive respiratory compliance and the time to peak tidal expiratory flow to expiratory time. At one year, the study also found that babies whose mothers took vitamin C were less likely to develop wheeze. In the newest study, the researchers measured force expiratory flows (FEFs) at 3 and 12 months of babies born to 252 mothers who smoked. FEF measures the speed with which air can be forced out of the lung. The mothers who smoked were randomized to either receive 500 mg of supplemental vitamin C every day or a placebo in addition to the same prenatal vitamin. They were encouraged throughout their pregnancies to quit smoking. On average, the mothers in both arms of the study who could not quit smoked seven cigarettes a day. Read More
Sleep Better, Parent Better: Study Shows Link Between Maternal Sleep and Permissive Parenting
Research has shown that consistently not getting enough sleep, or getting poor quality sleep, can put you at risk for a number of health conditions. But how does sleep, or the lack of it, affect how you parent? A new study from Kelly Tu, a human development and family studies researcher at the University of Illinois, and colleagues, looks at the link between maternal sleep and permissive parenting during late adolescence. Findings show that mothers who don't get enough sleep or who take longer falling asleep have a greater tendency to engage in permissive parenting -- parenting marked by lax or inconsistent discipline. Results also show that sleep quality may be especially important for African-American mothers and mothers from socioeconomically disadvantaged households. Read More
Scientist Reveals Likely Cause of Childhood Leukemia
A major new analysis reveals for the first time the likely cause of most cases of childhood leukemia, following more than a century of controversy about its origins. Professor Mel Greaves from The Institute of Cancer Research, London, assessed the most comprehensive body of evidence ever collected on acute lymphoblastic leukemia (ALL) -- the most common type of childhood cancer. His research concludes that the disease is caused through a two-step process of genetic mutation and exposure to infection that means it may be preventable with treatments to stimulate or 'prime' the immune system in infancy. The first step involves a genetic mutation that occurs before birth in the fetus and predisposes children to leukemia -- but only 1 per cent of children born with this genetic change go on to develop the disease. Read More
Autism is Not Linked to Eating Fish in Pregnancy
A major study examining the fish-eating habits of pregnant women has found that they are not linked to autism or autistic traits in their children. Scientists at the University of Bristol looked at the assumption that mercury exposure during pregnancy is a major cause of autism using evidence from nearly 4500 women who took part in the Children of the 90s study. Using analysis of blood samples, reported fish consumption and information on autism and autistic traits from one of the largest longitudinal studies to date, researchers found no links between levels of mercury in the mothers and autism or autistic traits in their children. The only adverse effect of mercury found was poor social cognition if mothers ate no fish at all, especially for girls. Lead author and founder of the Children of the 90s study Professor Jean Golding commented: "Our findings further endorse the safety of eating fish during pregnancy. Importantly we've found no evidence at all to support claims that mercury is involved in the development of autism or autistic traits. Read More

Run Date All of June (except the 29th)

One Year's Losses for Child Sexual Abuse in U.S. Top $9 Billion, New Study Suggests
A new study at the Johns Hopkins Bloomberg School of Public Health found that the annual economic impact of child sexual abuse in the U.S. is far-reaching and costly: In 2015, the total economic burden was approximately $9.3 billion and includes costs associated with health care, child welfare, special education, violence and crime, suicide and survivor productivity losses. The study, published in the May 2018 edition of the journal Child Abuse and Neglect, used data from the National Child Abuse and Neglect Data System to gather a full census of all child sexual abuse cases reported to child protective agencies across the U.S. In addition to estimating the 2015 annual cost, the researchers calculated the average lifetime cost per victim based on specific categories such as health care, child welfare, etc. These costs were tied to the incremental effects of child sexual abuse, over and above what the cost would be to someone who wasn't a victim of child sexual abuse. All costs were estimated in U.S. dollars and adjusted to the reference year 2015 using the gross domestic product deflator. Read More
Want to Help Your Child Succeed in School? Add Language to the Math, Reading Mix
Research shows that the more skills children bring with them to kindergarten -- in basic math, reading, even friendship and cooperation -- the more likely they will succeed in those same areas in school. Hence, "kindergarten readiness" is the goal of many preschool programs, and a motivator for many parents. Now it's time to add language to that mix of skills, says a new University of Washington-led study. Not only does a child's use of vocabulary and grammar predict future proficiency with the spoken and written word, but it also affects performance in other subject areas. Language, in other words, supports academic and social success, says Amy Pace, an assistant professor in the UW Department of Speech and Hearing Sciences. Read More
Honor Society for Special Education Teachers
Sugars in Infant Formulas Pose Risk to Babies with Inherited Metabolic Disorder
Babies with inherited intolerance of fructose face a risk of acute liver failure if they are fed certain widely available formulas containing fructose, pediatricians and geneticists are warning. Baby formula manufacturers should remove fructose or sucrose, or explicitly label their products to allow parents to avoid those sweeteners if necessary, the doctors say. In a recent paper in Molecular Genetics and Metabolism, Emory geneticists Hong Li, MD, PhD and Michael Gambello, MD, PhD together with Children's Healthcare of Atlanta pediatric hepatologist Miriam Vos, MD and colleagues report four cases of hereditary fructose intolerance (HFI), all diagnosed in early infants. All had acute liver failure that resolved when the infants switched to formula without fructose. Read More

Run Date All of June (except the 29th)

Learning Music or Speaking another Language Leads to More Efficient Brains
Whether you learn to play a musical instrument or speak another language, you're training your brain to be more efficient, suggests a Baycrest study. Researchers found that musicians and people who are bilingual utilized fewer brain resources when completing a working memory task, according to recently published findings in the journal, Annals of the New York Academy of Sciences. Individuals with either a musical or bilingual background activated different brain networks and showed less brain activity than people who only spoke one language and didn't have formal music training to complete the task, according to the study's findings. "These findings show that musicians and bilinguals require less effort to perform the same task, which could also protect them against cognitive decline and delay the onset of dementia," says Dr. Claude Alain, first author of the paper and senior scientist at Baycrest's Rotman Research Institute. "Our results also demonstrated that a person's experiences, whether it's learning how to play a musical instrument or another language, can shape how the brain functions and which networks are used." Read More
Surprise Cell Death Discovery Provides Birth Defect Clues
Australian researchers have made a surprise discovery that could rewrite our understanding of the role programmed cell death plays in embryonic development and congenital birth defects. The team showed that, while programmed cell death -- or apoptosis -- is essential for healthy development overall, many organs and tissues do not require apoptosis to develop normally. The study, published today in the high-ranking journal Cell, also suggested that abnormalities in cell death processes are likely to contribute to some common birth defects in humans, such as spina bifida, heart vessel defects and cleft palate. Walter and Eliza Hall Institute researchers Dr Francine Ke, Dr Hannah Vanyai, Dr Angus Cowan, Associate Professor Peter Czabotar, Associate Professor Anne Voss and Professor Andreas Strasser led the research. Read More
Brain Abnormality Indicates General Risk for Mental Illness
A new study by researchers at Duke University reports an abnormality in visual regions of the brain that is associated with a person's general risk for mental illness. The findings, published in Biological Psychiatry, indicate a signature abnormality shared between common forms of mental illness, which could help clinicians assess a patient's general risk for developing a mental illness. The signature abnormality was present in participants involved in the study who already had a higher risk of mental illness. This was characterized by a reduced efficiency between visual areas and brain networks important for integrating sensory information and suppressing distracting information. Researchers have long thought that some aspects of the biology of the risk for psychiatric disorders were specific to particular disorders, and by studying specific groups of patients, may have mistaken general risk factors as specific risk factors. Newer research suggests that a person's risk for developing mental illness is not specific to one form of disorder, but is instead shared across many different disorders. Read More

LATEST JOB LISTINGS POSTED ON NASET
* Primary Grades Lead Teacher
- Primary Teacher positions are for an education professional eager to participate in the development of a growing Reggio-Emilia inspired academic program and help create and support a unique school culture.  Bennett Day School teachers understand that the craft of teaching is dynamic; they adapt to and integrate this belief in his or her daily work in the classroom and school community. The primary grade teacher will work in collaboration with other teaching teams, the TESLab teacher, and the Principal to integrate rich, developmentally appropriate programming in the classroom.  The primary grade teaching position follows a two year loop. To learn more - 
Click here
* PRESIDENT - St. Rita School for the Deaf
- The President provides leadership to achieve the fullest attainment of the mission of St. Rita School for the Deaf (SRSD). The President serves as an administrative officer of the Board of Limited Jurisdiction and serves on the board as ex-officio member without vote. The President is the overall leader and facilitator of the school and bears ultimate responsibility for the integration of faith and culture, consistent with the mission and core values of St. Rita School for the Deaf. To learn more - 
Click here
* Science Test Developer, Alernate Assessment
-The Science Test Developer will lead state assessment projects and tasks that include the development and management of Science Assessment programs. Responsibilities include: Managing the review, revision, and delivery of Science test items and ensuring item quality. To learn more - 
Click here
* Special Education Teachers-All Areas
- Stafford County Public Schools is actively seeking certified Special Education-All Areas Teachers for the upcoming 2018-2019 school year. We also offer Travel Reimbursement for out of state applicants available ONLY with a signed contract. To learn more - 
Click here
* Special Education Teacher
- Jewish Child & Family Services (JCFS) provides vital, individualized, results-driven, therapeutic and supportive services for thousands of children, adults and families of all backgrounds each year. JCFS is currently seeking a Special Education Teacher to work with individuals and small groups of children (K - 12) with emotional and behavior disorders in a therapeutic special education classroom. The Therapeutic Day School is located in West Rogers Park, Chicago, IL. To Learn More - 
Click here
If you are an Employer looking for excellent special education staff - 
Click here
for more information
Food For Thought..........
If you can't explain it to a six year old, you don't understand it yourself.
Albert Einstein