Week in Review - July 20, 2018
NASET
WEEK IN REVIEW
National Association of Special Education Teachers
July 20, 2018                     Vol 14 Issue #28
Dear NASET News,


Welcome to NASET'sWEEK in REVIEW.  Here, we provide you with the latest publications fromNASET to read and or download, as well as some of the most interesting articles that have happened this week in the field of special education. We hope you enjoy this publication.  Feel free to send us articles for this publication or let us know your thoughts about the WEEK in REVIEW at news@naset.org. Have a great weekend.

Sincerely,



NASET News Team
NASET's Parent-Teacher Conference Handout

Working with Teachers and Schools - 
Helping Your Child Succeed in School
---
Many teachers say that they don't often receive information from parents about problems at home. Many parents say that they don't know what the school expects from their children-or from them. Sharing information is essential and both teachers and parents are responsible for making it happen. This issue of
NASET's
Parent-Teacher Conference Handouts
help parents to get the most out of talking to their child's teacher or with other school staff members.
Read More
More Students Are Getting Special Help in Grades K-12
More students are getting extra help for a range of issues including ADHD and anxiety, data show, with a disproportionate amount of those receiving support attending schools in wealthier districts. From the 2009-10 school year to 2015-16, the number of public school students in kindergarten through 12th grade granted accommodations known as 504 plans more than doubled, according to a Wall Street Journal analysis of federal data. 504 plans are designed to level the academic playing field for K-12 students who face a variety of physical and emotional challenges by providing services such as extended time for tests, including college entrance exams like the SAT and ACT. The data show high rates of students receiving accommodations in wealthier districts and lower rates in poorer ones. In some wealthy schools, as many as one in five students receive this type of accommodation. Read More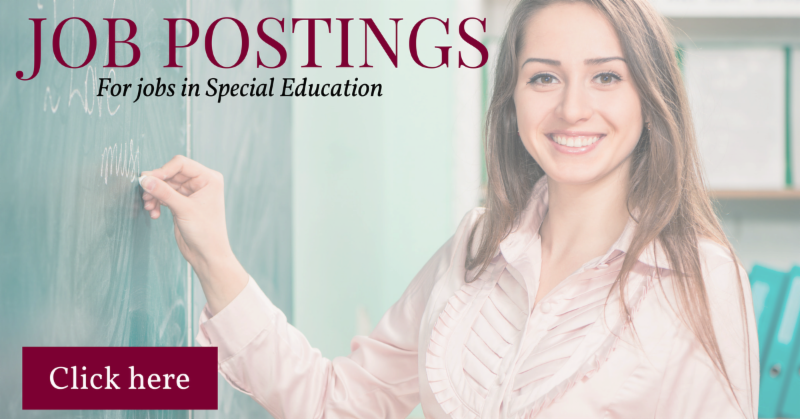 Social Problems Common in Autism Raise Risk of Suicidal Behavior
Teenagers who have trouble with social communication are twice as likely as their peers to harm themselves with suicidal intentions, according to new research. The work is among the first to explore the relationship between autism traits and suicidal behavior. The findings also suggest that social-communication problems precipitate depression, which can ultimately lead to suicidal thoughts or behaviors. "It's well known that depression is associated with suicidality," says Dheeraj Rai, lead investigator and senior lecturer in psychiatry at the University of Bristol in the United Kingdom. "The surprise for me was it explains only so much of the association, so there are definitely other potential mediators out there." For example, factors such as bullying and poor emotional control can also contribute to the high risk of suicidal behavior in teens with social problems. Read More
Exposure to Paint, Varnish, Other Solvents Linked to Increased Risk of Developing Multiple Sclerosis (MS)
People who have been exposed to paint, varnish and other solvents and who also carry genes that make them more susceptible to developing multiple sclerosis (MS) may be at much greater risk of developing the disease than people who have only the exposure to solvents or the MS genes, according to a study published in the July 3, 2018, online issue of Neurology®, the medical journal of the American Academy of Neurology. People with exposure to paint or other solvents are 50 percent more likely to develop MS than people with no exposure. People with exposure to solvents who also carry the genes that make them more susceptible to MS are nearly seven times as likely to develop the disease as people with no solvent exposure who do not carry the MS genes. Read More
Why Males are More at Risk than Females for Neurodevelopmental Disorders
Researchers have recently begun to realize that biological sex plays a key role in disease risk. Sex plays a role in hypertension, diabetes, arthritis -- and in many neurological and psychiatric disorders. Depression and anxiety affect females more, while neurodevelopmental disorders, including autism spectrum disorders, early onset schizophrenia, and attention deficit hyperactivity, affect more males. Males are also more sensitive to prenatal insults, such as gestational stress, maternal infection and drug exposure. To better understand the molecular underpinnings of this disparity, Tracy Bale of the University of Maryland School of Medicine, along with several colleagues, focused on a molecule that plays a key role in placental health. Read More
Board Certification in Special Education Available to NASET Members

Through an agreement with The American Academy of Special Education Professionals(AASEP), NASET members now have the opportunity to achieve AASEP Board Certification in Special Education - (B.C.S.E.) at a reduced fee. AASEP Board Certification in Special Education - (B.C.S.E.) is a voluntary choice on the part of the candidate. The candidate for Board Certification wishes to demonstrate a commitment to excellence to employers, peers, administrators, other professionals, and parents. From the standpoint of the Academy, board certification will demonstrate the highest professional competency in the area of special education. Board Certification in Special Educationestablishes a much needed standard for professionals, across disciplines, who work with exceptional children.
Read More
TRIVIA QUESTION OF THE WEEK
THE TRIVIA QUESTION OF THE WEEK WILL RETURN ON JULY 27, 2018
First-Ever Study on Aging and Autism in Adults
Millennials have grown up learning about autism, and how it may impact other kids in class, but the disorder was only officially identified 40 years ago, which leaves one big unknown. "We've really had no concept for what autism looked like in adults until recently," said Dr. Blair Braden, a health solutions professor at ASU. She is heading up a four-year study on aging and autism in adults. So far, that's only been studied in the Netherlands and Great Britain. Her study is being funded by state and federal grants, in partnership with Barrow Neurological Institute and the Southwest Autism Research Center. "What we're most interested in is that people have the quality of life they want when they're around," said Braden. She's looking at the brains of 130 adults, half of which have autism, to find out what gets more difficult with age and what doesn't. Read More
Special Education Teacher Shortage: Across U.S., Teachers in High Demand
Across the United States, teachers of all subjects are in high demand. And in 49 out of the 50 states, special education teachers are specifically in short supply. Eyewitness News reporter Marlee Tuskes sat down with members of Utica College to discuss this issue, and what role the college is taking to help send more of these teachers out into our schools.  You can watch the video here. Read More
Department of Education Delays Equity in IDEA Compliance Date by Two Years
The U.S. Department of Education (ED) is postponing until July 1, 2020 the date states need to comply with an Obama-era rule under the Individuals with Disabilities Education Act (IDEA) that would address whether minority students are disproportionately placed in special education. Secretary of Education Betsy DeVos's office has also announced postponing the date for including children ages 3 to 5 in the analysis of significant disproportionality from July 1, 2020 to July 1, 2022, according to a document released by the ED and published in the Federal Register today. During the public comment period on the "equity in IDEA" rule, 390 parties submitted comments, with many commentators opposing the notion of postponement, arguing that the status quo is unacceptable, that states have failed to adequately solve the issue - which some regard as a civil rights problem - and that federal government needs to intervene. Read More
The Secret World of Gamers with Disabilities
By some estimates, as many as 2.6 billion people take part in digital gaming, a significant fraction of the global population. There is much ongoing study by games makers and researchers into why and how people play: for fun, for the challenge, to relax, to engage with friends, and so on. And yet one group of people are conspicuous by their absence in this research: people with disabilities. There is growing anecdotal evidence that many disabled people enjoy gaming and are increasingly involved in it. But little is known about who these people are, what games they play, and what challenges they face. And that is a significant barrier to improving access for individuals with disabilities Today that changes, at least in part, thanks to the work of Jen Beeston and colleagues at the  University of York in the UK and the AbleGamers Charity in West Virginia, an organization devoted to improving access to video games for people with disabilities. These folks have surveyed disabled gamers to find out what they play, why they do it, and what kind of assistive technologies they use, along with other feedback. Read More
Pop Up Opera Created by Writer with Down Syndrome
Max Lewis is a writer and director who has Down Syndrome and has spent most of his life assuming that "the inner-workings of his creative mind" would never "come to fruition" - until he came across Electric Umbrella. From the mind of Max, from Finchley, and realised by Electric Umbrella is I am The Dream Machine, a pop up opera, comes to Watford Palace this weekend. The story begins with Nick, a young man progressing into adulthood, struggling to keep grasp on his childhood dreams. His unique imagination has always taken him on fantastical journeys, but the humdrum of adult 'normality' leaves him feeling trapped. Rediscovering his forgotten dreams - as well as grappling with some nightmares along the way - Nick embarks upon a journey towards self-discovery and freedom of imagination. The production is a collaboration of musicians, composers and the ideas and talents of the Electric Umbrella membership of 60 people with learning disabilities. Read More
Autism Study Examines Why Behaviors are Misinterpreted
You can learn a lot from your children. Through his daughter with autism, Vikram Jaswal, a University of Virginia associate professor of psychology, learned you can't always judge a person through accepted social norms. "Before my daughter came along, I didn't study anything to do with autism. But living with her and meeting other children and adults with autism and their families really shaped my perspective," Jaswal said. "It led me to look at communications in particular a lot closer." Jaswal and colleague Nameera Akhtar, a professor of developmental psychology at the University of California, Santa Cruz, delved into the topic. They discovered that assumptions that autistic persons were uninterested in communicating or being sociable were incorrect. "You can't just assume that because people behave differently or in a certain manner, that they aren't interested in social interaction," Jaswal said. "For the most part, when it comes to autism, we haven't considered the possibility that there are multiple ways people could show interest." Read More
How Louisiana Tied for 1st place in a Ranking of Teacher Quality Policies
The National Council on Teacher Quality produces a bi-annual look at the progress states make in producing better teachers. The 2017 State Teacher Policy Yearbook released in May assigns letter grades based on the council's evaluation on how well programs and polices raise the quality of the teachers in their schools.  The Yearbook noted strengths and "opportunities for growth" for areas in which the National Council on Teacher Quality deemed the state was doing well in or could be doing better. The National Council on Teacher Quality is a nonpartisan, not-for-profit research and policy organization that works to modernize the teaching profession, according to its website. Read More
How Hawaii is Trying to 'Grow Our Own' Pipeline of New Teachers
For the past 10 years, Eri Yamamoto has worked on and off in the Hawaii public school system as a substitute, teaching kids Japanese. She's come to love teaching public school kids her native language. The transience of her role is something she's less fond of. Without a permanent school up to this point, the long-term sub has filled in for teachers who are sick, on leave or on sabbatical. "To make more impact, you cannot just jump around," she said. "It's my dream to be able to teach full-time. Not as a substitute." "Grow Our Own," a new initiative of the Hawaii Department of Education and University of Hawaii Manoa College of Education, is aimed at making that leap from substitute to full-time teacher a lot easier - and more affordable. The program has begun providing full scholarships to long-term subs like Yamamoto to address Hawaii's chronic teacher shortage by increasing the local pipeline of permanent teachers. Read More
Shortage of Professionals Helping Individuals with Disabilities Pinches Families, Workers
For families of adults with developmental or intellectual disabilities, direct support professionals are the glue that holds things together. While some industries are seeing an uptick in both new hires and available jobs, there's a shortage of direct support professionals. The jobs, which provide services to families in need, are vital, but they're not for everyone. In Gardner, Kansas, a home - which looks like any other home in the neighborhood except for the wheelchair ramp outside - houses six adults with intellectual and developmental disabilities. Those adults spend their days with a staff of direct support professionals like Stephanie Starling. Read More
An Aggressor is not Necessarily a Bully -- and the Distinction Matters
Spotting a bully is more nuanced than it might seem, because there is a difference between general aggressive behavior and bullying. They are not the same thing, according to the findings of a new paper by a University at Buffalo psychologist who is among the country's leading authorities on aggression, bullying and peer victimization. "It's important for us to realize this distinction, in part because every aggressive behavior we see is not bullying," says Jamie Ostrov, lead author of the forthcoming paper to be published in a special issue of the Journal of Child and Family Studies. "Certainly aggressive behaviors are problematic in their own right and also deserve our attention, but recognizing the differences in the two behaviors means we can begin a discussion about whether we have to do something different with interventions related to general aggression." Read More
Content of Illicit Cannabis Extracts Used to Treat Children with Epilepsy Revealed
A pioneering study has found Australian parents who turned to medicinal cannabis to treat children with epilepsy overwhelmingly (75 percent) considered the extracts as "effective." Contrary to parental expectations, extracts generally contained low doses of cannabidiol (CBD) -- commonly considered to be a key therapeutic element and that has been successfully used in recent clinical trials to treat epilepsy. The research, which commenced two years ago by the University of Sydney's Lambert Initiative for Cannabinoid Therapeutics, not only sheds light on the composition of cannabis used in the community but also reveals the legal, bureaucratic, and cost issues faced by families who relied on the products, as well as demonstrating the barriers to accessing medicinal cannabis. The study found that the main psychoactive ingredient in cannabis, tetrahydrocannabidiol (THC), and the closely related compound THCA, were present in most extracts, although the quantity was generally not enough to produce intoxicating effects. Read More

LATEST JOB LISTINGS POSTED ON NASET
* Special Education Teacher
- EdTheory is currently looking for Special Educational Teachers (SPED) for multiple full-time positions in the Hollister,Santa Rosa and San Jose area in California. Candidates with certification and experience working with children preferably in school based settings are welcome to apply!. To learn more - 
Click here
* Special Education Teacher
- AppleTree Early Learning Public Charter School seeks a motivated, passionate, and experienced Special Education Teacher to provide case management and direct services to children identified for special education and related services. The Special Education Teacher ensures that all children and families with special needs receive optimal developmentally appropriate educational experiences. The Special Education Teacher will implement students' Individual Education Plans (IEPs) in inclusion, push in and/or pullout settings.To learn more - 
Click here
* Special Education Coordinator
- AppleTree Early Learning Public Charter School seeks a motivated, passionate, and experienced Special Education Coordinator to provide case management for students identified for special education and related services. The Special Education Coordinator ensures that all children and families with special needs receive optimal developmentally appropriate educational experiences. To learn more - 
Click here
* Certified Special Education Teachers: K-12 (TEXAS)
- Uplift Education has Special Education Teacher positions open at primary, middle, and high school levels at our schools in the Dallas/Fort Worth, Texas area. Uplift Education is the largest public charter school network in North Texas. Our schools have received national recognition and 100% of our graduates have been accepted to college.To learn more - 
Click here
* Special Education Teacher
- Rivermont Schools are now hiring special education teachers at multiple locations throughout Virginia. Sign on bonus of $2,000 and relocation assistance of $5,000 are available for those who qualify. To learn more - 
Click here
* Special Education Manager
- The Special Education Manager supports teachers, administrators, and staff in ensuring that AppleTree Early Learning Public Charter School and AppleTree@ programs (collectively "AppleTree") provides optimal support to all children. The Special Education Manager develops knowledge of all stakeholders of the inclusion setting in order to best support students with disabilities. The Special Education Manager ensures high quality specialized instruction and optimal compliance within special education law. This is a supervisory position. To learn more - 
Click here
* Special Education Teacher - Primary Level
- The duties of this job include providing specialized instruction to meet the unique needs of students with disabilities. The teacher will evaluate and assess student progress. The teacher will be responsible for classroom instructional activities and implementation of IEP's, including behavior plans. To learn more - 
Click here
* Special Education Teacher
- Fruitland School District is accepting applications for Special Education Teachers for the 2018-19 school year.  Special Education Teachers provide students with a daily and ongoing instructional program that will provide for them the best possible academic knowledge and skills.  To help pupils to develop skills, attitudes, and knowledge needed to provide a good foundation for continued education according to the guidelines outlined in each student's IEP. To learn more - 
Click here
* Special Education Teacher
- DCD Center Based at Roosevelt Elementary School - Provides research-based specialized instruction to address the instructional goals and objectives contained within each student's IEP. Assesses student progress and determines the need for additional reinforcement or adjustments to instructional techniques. Employs various teaching techniques, methods and principles of learning to enable students to meet their IEP goals. To learn more - 
Click here
* Head of School
- The Parish School www.parishschool.org is a private, non-profit, coeducational school, for children ages 2-12, with a maximum enrollment of 150. The person chosen to assume the Head of School will be offered an extraordinary opportunity.  This national search will identify a candidate who will inherit a qualified and tenured faculty, devoted families, and excellent institutional reputation.  To learn more - 
Click here
* Special Education Teachers-All Areas
- Stafford County Public Schools is actively seeking certified Special Education-All Areas Teachers for the upcoming 2018-2019 school year. We also offer Travel Reimbursement for out of state applicants available ONLY with a signed contract. To learn more - 
Click here
If you are an Employer looking for excellent special education staff - 
Click here
for more information
Food For Thought..........
Go confidently in the direction of your dreams.  Live the life you have imagined.
Henry David Thoreau