Week in Review - July 13, 2018
NASET
WEEK IN REVIEW
National Association of Special Education Teachers
July 13, 2018                     Vol 14 Issue #27
Dear NASET News,


Welcome to NASET'sWEEK in REVIEW.  Here, we provide you with the latest publications fromNASET to read and or download, as well as some of the most interesting articles that have happened this week in the field of special education. We hope you enjoy this publication.  Feel free to send us articles for this publication or let us know your thoughts about the WEEK in REVIEW at news@naset.org. Have a great weekend.

Sincerely,



NASET News Team
Professional Development Courses - 

Free for Members
---
Least Restrictive Environment: Educational Placement for Children with Disabilities
Placement decisions for students with disabilities are to be based on an existing IEP, and therefore must be made after the development of the IEP. IDEIA contains several requirements governing the location of the educational placement. Perhaps most important, IDEIA requires that children with disabilities must be educated with those without disabilities to the maximum extent appropriate. This requirement applies to nonacademic activities and extracurricular activities, for example, lunch and recess, as well as academic activities. The requirement that "children with disabilities must be educated with those without disabilities to the maximum extent appropriate" is referred to as the Least Restrictive Environment or the LRE. The least restrictive environment is composed of various continuums of placements that range from least restrictive to most restrictive. This NASET Professional Development course will focus on the least restrictive environment (LRE). After taking this course, you should understand the following:
Overview of LRE
Inclusion Classrooms
Resource Rooms
Special Education Classroom (Self-Contained Classrooms)
Residential Facilities
Hospital and Homebound Instruction
Determining Placement of a Student
Annual Reviews
Changing Educational Placements
Extended School Year Services
The Importance of Sleep for Teen Mental Health
According to the
Centers for Disease Control and Prevention, about 41 million Americans get six or fewer hours of sleep per night. For teens, it's even worse. For most adolescents, nine hours of sleep is ideal. Unfortunately, very few are actually managing that. In fact, surveys show that less than 9 percent of teens get enough sleep. And the amount of rest they get decreases as they progress through high school. In fact, Cornell University psychologist James B. Maas, PhD, a leading sleep expert, goes so far as to call American teenagers "walking zombies" because they live on so little sleep. What's preventing teens from getting the rest they need? An array of factors, including technology use, caffeine intake, heavy homework loads, extracurricular activities and schools with early start times. Plus, adolescents experience a shift in their internal biological clocks post-puberty; their circadian rhythms naturally keep them up later at night. Read More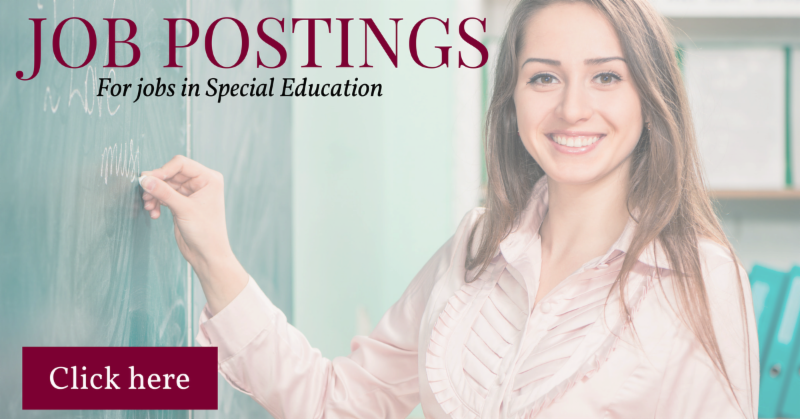 Air Pollution Contributes Significantly to Diabetes Globally
New research links outdoor air pollution -- even at levels deemed safe -- to an increased risk of diabetes globally, according to a study from Washington University School of Medicine in St. Louis and the Veterans Affairs (VA) St. Louis Health Care System. The findings raise the possibility that reducing pollution may lead to a drop in diabetes cases in heavily polluted countries such as India and less polluted ones such as the United States. Diabetes is one of the fastest growing diseases, affecting more than 420 million people worldwide and 30 million Americans. The main drivers of diabetes include eating an unhealthy diet, having a sedentary lifestyle, and obesity, but the new research indicates the extent to which outdoor air pollution plays a role. Read More
How to Help Children Overcome Math Anxiety
You stare at the math test, pencil frozen. You know the answer to this problem. You know you know the answer to this problem. Yet, somehow, the answer doesn't come. The issue may not be what you know, but rather how you feel. Anxiety can hinder people even when they're solving the most basic math problems, according to a 2017 study on adults with high math anxiety. When given basic arithmetic problems like 5+3, math-anxious people could still solve them accurately, but scientists saw different patterns of activity in the areas of the brain associated with focus and effortful thinking. People who weren't anxious about math performed better when they activated these areas less. That strategy didn't seem to help math-anxious people. This suggests that math-anxious people didn't approach the problems as efficiently as people with low math anxiety, perhaps overthinking easy problems. It's also possible that they had to put effort into avoiding negative thoughts about math. Read More
In Minnesota, Teaching Parents of Kids with Disabilities to Fight Back
At a graduation ceremony in a hotel ballroom outside Minneapolis, 28 men and women got their certificates - for learning how to raise a bit of hell. Most graduates of the Partners in Policymaking class are the mothers of young children with developmental disabilities. They've been meeting at this hotel one weekend a month for eight months. They learned how to fight for their child in school, and how to push for health care their child needs. But also, how to read a state budget, how to talk to a state lawmaker and how to testify before the school board or city council. The class is free, paid for by the state of Minnesota. And today, in this class, is the program's 1,000th graduate. "Do you know what that should translate to?" asks the day's graduation speaker, Shelley Madore. "We should have a thousand entries every week of people getting up and talking in businesses, in communities, in their local political environments, like your city councils, school boards. Talking about issues that relate to people with disabilities." Read More
Board Certification in Special Education Available to NASET Members

Through an agreement with The American Academy of Special Education Professionals(AASEP), NASET members now have the opportunity to achieve AASEP Board Certification in Special Education - (B.C.S.E.) at a reduced fee. AASEP Board Certification in Special Education - (B.C.S.E.) is a voluntary choice on the part of the candidate. The candidate for Board Certification wishes to demonstrate a commitment to excellence to employers, peers, administrators, other professionals, and parents. From the standpoint of the Academy, board certification will demonstrate the highest professional competency in the area of special education. Board Certification in Special Educationestablishes a much needed standard for professionals, across disciplines, who work with exceptional children.
Read More
TRIVIA QUESTION OF THE WEEK
Congratulations to: Jamie Patton, Cheryl Mitchell, Patsy Ray, Lisa Holley, Olumide Akerele, and Laurine Kennedy who all knew the answer to last week's trivia question.


QUESTION: According to new research published by the American Psychological Association in the journal Developmental Psychology, a certain type of parenting can negatively affect a child's ability to manage his or her emotions and behavior and thereby be less able to deal with the challenging demands of growing up, especially with navigating the complex school environment. Children who cannot regulate their emotions and behavior effectively are more likely to act out in the classroom, to have a harder time making friends and to struggle in school. What is this type of parenting?
ANSWER: "HELICOPTER" PARENTING
THE TRIVIA QUESTION OF THE WEEK WILL RETURN ON JULY 27, 2018
Grizzly Creek Ranch is 'Freeing' for Kids with Disabilities
Grizzly Creek Ranch in Portola, California is a common destination for 5th and 6th graders from Washoe County. They study STEAM education and team building with Sierra Nevada Journeys, which owns the camp. But come June, the ranch is summer camp central, hosting groups like the Muscular Dystrophy Association, which recently brought 51 campers. A dozen or so kids, some walking and others powered by their wheelchairs, make their way up paved trails to the zip line, a summer camp staple, at Grizzly Creek. A strong rope, equipped with a special harness that holds a purple fabric seat, is tied between huge pine trees in the Sierra Nevada Mountains. Ethan Ray takes his seat and is hoisted into the air. Ethan is one of several kids visiting with the Muscular Dystrophy Association, or MDA. For children living with neuromuscular diseases, which impair functioning of the muscles, the typical camp experiences are not always possible. The ranch, though, is a fully ADA-accessible facility. The kids fill their time with everything from pillowcase making and crafts to activities like swimming, zip lining and archery. Read More
Half of Children with Down Syndrome Received Supplements from Parents
Nearly half of parents of children with Down syndrome reported giving or having given dietary supplements to their children to improve health and intellectual outcomes, according to a recently published study results in The Journal of Pediatrics. "I suspected parents were taking these supplements and may be reluctant to share the information," Amy Feldman Lewanda, MD, a medical geneticist at Children's National Health System, said in a press release. "My goal with the survey was to determine the prevalence of this type of supplementation in an anonymous setting so that parents feel comfortable sharing the information." Lewanda and colleagues administered an anonymous survey in English and Spanish to parents of children aged 18 years or younger who were diagnosed with Down syndrome. They asked them about their awareness and use of nutritional supplements for their children. The researchers analyzed 1,167 responses, which included 98% in English. Most respondents (82.5%) were white. Forty-nine percent of parents reported current (37.9%) or prior (11.6%) use of dietary supplements for their child. Another 33.6% of parents reported having heard of supplements but not using them, and 17% reported not being aware of the supplements. Read More
Up to Half of Childhood Cancer Survivors Will Develop Hormone Disorders
The Endocrine Society issued a Clinical Practice Guideline advising healthcare providers on how to diagnose and treat the endocrine disorders that affect a significant portion of childhood cancer survivors in the United States today. The guideline, titled "Hypothalamic-Pituitary and Growth Disorders in Survivors of Childhood Cancer: An Endocrine Society Clinical Practice Guideline," was published online and will appear in the July 2018 print issue of The Journal of Clinical Endocrinology & Metabolism (JCEM), a publication of the Endocrine Society. Recent data shows that almost 50 percent of these survivors will develop an endocrine disorder over their lifetime. The guideline provides recommendations on how to diagnose and manage certain endocrine and growth disorders commonly found in childhood cancer survivors. Read More
The Hidden Complexity Underlying a Common Cause of Autism
Genes located in a large chromosomal aberration associated with autism interact with each other to modulate the variable symptoms of the disease, according to new research. A collaborative team led by Penn State researchers tested the role of these genes individually and in tandem by reducing the amount of the genes expressed in a fruit fly model. The research, which appears June 29, 2018 in the journal Nature Communications, demonstrates the utility of the fly as an experimental model for understanding the complex causation of human neurodevelopmental disorders and identifies potential targets for therapeutic treatment. "As opposed to diseases that are caused by mutations in single genes, autism and other neurodevelopmental disorders have a complex etiology that can be the result of many interacting genes," said Santhosh Girirajan, associate professor of biochemistry and molecular biology and of anthropology at Penn State and the lead author of the paper. "The tools available in flies for genetic manipulation allowed us to quickly test many individual and pairs of genes, so that we can begin to piece together the complexity of their interactions and how that can impact disease symptoms." Read More
Deep Learning Equips Robots to Help Children with Autism with Therapy
Children who have autism often find it challenging to ascertain the emotional state of people surrounding them. For example, they have trouble differentiating between a scared and a happy face. In order to resolve this concerning issue, some therapists have begun employing children-friendly robots who demonstrate these emotions and help them imitate these feelings so that they are then able to respond to them appropriately. These robots are designed in a way that they engage children with autism in a personalized way. However, this therapy can work only if a robot can accurately comprehend a child's behavior and analyze his/her level of focus and excitement during the course of therapy. This is where the researchers from MIT Media Lab come into the picture! They have designed a personalized machine learning network that assists these robots in estimating the interest and engagement of a child during a therapy session. Read More
Is the Rate of ADHD Higher in Children Born Prematurely?
Early premature birth may result in higher levels of attention deficit disorder (ADHD or ADD) symptoms in preschool and school-age children, even after accounting for genetic and environmental factors, according to a new study of children born before the gestational age of 34 weeks. Using a sibling-comparison approach, researchers from the Norwegian Institute of Public Health in Oslo conducted a prospective, population-based cohort study to examine whether gestational age at birth and symptoms of ADHD are correlated at five and eight years of age, and if there are sex differences in the associations. The researchers studied 113,227 children (48.7% girls; 28.0% born at gestational week 40), including 33,081 siblings (48.4% girls; 29.3% born at gestational week 40. For the 5-year-old children, ADHD symptoms were assessed using the Conner's Parent Rating Scale-Revised; for the 8-year-old-children, symptoms of inattention and hyperactivity/impulsivity were measured using the Parent/Teacher Rating Scale for Disruptive Behavior Disorders. Both questionnaires reflected ADHD criteria from the Diagnostic and Statistical Manual of Mental Disorders, Fourth Edition (DSM-IV). Read More
Study Points Researchers Toward New Therapies for Fragile X Syndrome
New insights into the molecular machinations behind fragile X syndrome, the most common inherited intellectual disability, may help researchers develop potential therapies. Fragile X is a genetic condition that affects one in 4,000 males and one in 6,000 females. It's linked to variations in the gene that makes a protein called FMRP. Symptoms may include intellectual disability, anxiety, and attention deficit disorder, among others. Up to a third of people with fragile X also have autism. There is no cure. In a study published this week in the journal Nature Communications, researchers at the University of Wisconsin-Madison showed that the absence of FMRP can unbalance critical molecular processes within adult brain cells and lead to the neural and cognitive changes seen in fragile X. Read More
Monitor for Chicago Public Schools Special Education Program Vows Change, but Advocates Cry Foul
The Illinois State Board of Education named an independent monitor last week to oversee the beleaguered Chicago Public Schools special education program - but teachers union officials and advocacy groups say it's not enough. Laura Boedeker was appointed monitor to help CPS improve special ed services and act as a liaison between the district and state board, responsible for reviewing policies and supporting students impacted by policy failures, the board announced Wednesday. "We are at a critical crossroads regarding our diverse learners in Chicago," Boedeker said in a statement. "We need genuine collaboration to facilitate groundbreaking changes and improvements in our practices regarding special education." Read More
Northwestern Students Give 'Freedom' by Retrofitting Motorized Cars for Kids with Disabilities
The kids couldn't be stopped. Bubble wrap laid out on the floor burst in loud pops under the tires of kids zooming by in motorized cars outfitted with harnesses and joysticks Saturday in a downtown Northwestern University office. While a 2-year-old girl waved to her family from her hot pink car, students from Northwestern cheered her on as she navigated the obstacle course's twists and turns. The cars had been modified for a handful of kids who have difficulties standing or walking independently, to give them a chance to be mobile and independent. A little over two weeks ago, transformation of the cars began. Two weeks ago, huddles of Northwestern students studying physical therapy and engineering tested the cars' speeds, took measurements and mapped out the necessary modifications. The Feinberg School of Medicine and McCormick School of Engineering students were collaborating on a project for the course Clinical Management of the Complex Patient, which offers various hands-on workshops. Read More
Illinois Child Care Providers Need Resources to Serve Children with Disabilities
Although the Americans with Disabilities Act was signed into law nearly 30 years ago, a recent statewide survey of child care providers and early interventionists in Illinois suggests little has changed with regard to promoting the inclusion of infants and children with disabilities in child care settings.  Nearly 70 percent of the more than 991 child care professionals who completed the online survey indicated that they struggle or have some difficulties caring for infants and toddlers with disabilities, according to researcher Jenna M. Weglarz-Ward. She conducted that survey and a survey of more than 370 early intervention professionals while earning a doctorate in special education at the University of Illinois. Despite the accessibility requirements for public buildings that were imposed by the ADA, people who responded to the surveys reported that a significant number of child care programs are not designed to accommodate children with disabilities-buildings are not accessible, rooms may be too small to accommodate wheelchairs, and facilities often lack the special equipment, assistive technologies, furniture and materials these children need. Read More
Honor Society for Special Education Teachers
The Increasingly Efficient Teenage Brain
Some brain networks become more densely connected during adolescence while others become less so, according to a new analysis published in eNeuro of neuroimaging data collected from more than 700 children and adolescents from the Philadelphia Neurodevelopmental Cohort. These changes in network connectivity may underlie the refinement of cognitive abilities that develop during the teenage years. Although the human brain's default and executive networks are mostly developed by early childhood, the characteristics of key nodes, or hubs, in these networks continue to mature into adulthood. Many of these changes emerge during adolescence, a crucial transitional period with lasting influence on an individual's mental health. Read More
Children with Disabilities Grow Old Behind Walls in Brazil
We arrived at the institution for people with disabilities on a day in November 2016. The door had heavy locks. Once inside, in the back of a room full of beds, we saw a woman waiving us closer. She had cerebral palsy and could not communicate verbally, but she was radiant and smiling, apparently happy to meet someone from the outside world. The woman, Luciene, handed me a book titled Scent of a Lifetime. The book was her own story of spending 40 years in an institution. It was a story of expectations and emotions, of intense joy and deep reflections. Literally the scent of a lifetime. Luciene, the daughter of a domestic worker, was left in the care of a neighbor when she was 5 while her mother worked. The neighbor often got angry because Luciene couldn't communicate when she had to use the toilet and regularly wet her clothes. When Luciene was 9, her mother took her to an institution. Read More

LATEST JOB LISTINGS POSTED ON NASET
* Special Education Manager
- The Special Education Manager supports teachers, administrators, and staff in ensuring that AppleTree Early Learning Public Charter School and AppleTree@ programs (collectively "AppleTree") provides optimal support to all children. The Special Education Manager develops knowledge of all stakeholders of the inclusion setting in order to best support students with disabilities. The Special Education Manager ensures high quality specialized instruction and optimal compliance within special education law. This is a supervisory position. - 
Click here
* Special Education Teacher - Primary Level
- The duties of this job include providing specialized instruction to meet the unique needs of students with disabilities. The teacher will evaluate and assess student progress. The teacher will be responsible for classroom instructional activities and implementation of IEP's, including behavior plans. To learn more - 
Click here
* Special Education Teacher
- Fruitland School District is accepting applications for Special Education Teachers for the 2018-19 school year.  Special Education Teachers provide students with a daily and ongoing instructional program that will provide for them the best possible academic knowledge and skills.  To help pupils to develop skills, attitudes, and knowledge needed to provide a good foundation for continued education according to the guidelines outlined in each student's IEP. To learn more - 
Click here
* Special Education Teacher - DCD Center Based at Roosevelt Elementary School
- Provides research-based specialized instruction to address the instructional goals and objectives contained within each student's IEP. Assesses student progress and determines the need for additional reinforcement or adjustments to instructional techniques. Employs various teaching techniques, methods and principles of learning to enable students to meet their IEP goals. To learn more - 
Click here
* Head of School
- The Parish School www.parishschool.org is a private, non-profit, coeducational school, for children ages 2-12, with a maximum enrollment of 150. The person chosen to assume the Head of School will be offered an extraordinary opportunity.  This national search will identify a candidate who will inherit a qualified and tenured faculty, devoted families, and excellent institutional reputation.  To learn more - 
Click here
* Special Education Teachers-All Areas
- Stafford County Public Schools is actively seeking certified Special Education-All Areas Teachers for the upcoming 2018-2019 school year. We also offer Travel Reimbursement for out of state applicants available ONLY with a signed contract. To learn more - 
Click here
If you are an Employer looking for excellent special education staff - 
Click here
for more information
Food For Thought..........
I attribute my success to this: I never gave or took any excuse.
Florence Nightingale