Week in Review - January 26, 2018
NASET
WEEK IN REVIEW
National Association of Special Education Teachers
January 26, 2018                     Vol 14 Issue #4
Dear NASET News,


Welcome to NASET'sWEEK in REVIEW.  Here, we provide you with the latest publications fromNASET to read and or download, as well as some of the most interesting articles that have happened this week in the field of special education. We hope you enjoy this publication.  Feel free to send us articles for this publication or let us know your thoughts about the WEEK in REVIEW at news@naset.org. Have a great weekend.

Sincerely,



NASET News Team
NASET's Q & A Corner
Questions and Answers (Q&A) on U. S. Supreme Court Case Decision Endrew F. v. Douglas County School District Re-1
On March 22, 2017 the U.S. Supreme Court (sometimes referred to as Court) issued a unanimous opinion in Endrew F. v. Douglas County School District Re-1, 137 S. Ct. 988. In that case, the Court interpreted the scope of the free appropriate public education (FAPE) requirements in the Individuals with Disabilities Education Act (IDEA). The Court overturned the Tenth Circuit's decision that Endrew, a child with autism, was only entitled to an educational program that was calculated to provide "merely more than de minimis" educational benefit. In rejecting the Tenth Circuit's reasoning, the Supreme Court determined that, "[t]o meet its substantive obligation under the IDEA, a school must offer an IEP [individualized education program] that is reasonably calculated to enable a child to make progress appropriate in light of the child's circumstances." The Court additionally emphasized the requirement that "every child should have the chance to meet challenging objectives." The Endrew F. decision is important because it informs our efforts to improve academic outcomes for children with disabilities. To this end, the U.S. Department of Education (Department) is providing parents and other stakeholders information on the issues addressed in Endrew F. and the impact of the Court's decision on the implementation of the IDEA. This issue of NASET's Q & A Corner focuses on the Endrew F. case and its impact on the field of special education.
Read More
The Down Syndrome 'Super Genome'
Down syndrome -- also known as trisomy 21 -- is a genetic disorder caused by an additional third chromosome 21. Although this genetic abnormality is found in one out of 700 births, only 20% of fetuses with trisomy 21 reach full term. But how do they manage to survive the first trimester of pregnancy despite this heavy handicap? Researchers from the Universities of Geneva (UNIGE) and Lausanne (UNIL) have found that children born with Down syndrome have an excellent genome in many ways -- better, in fact, than the average genome of people without the genetic abnormality. It is possible that this genome offsets the disabilities caused by the extra chromosome, helping the fetus to survive and the child to grow and develop. Read More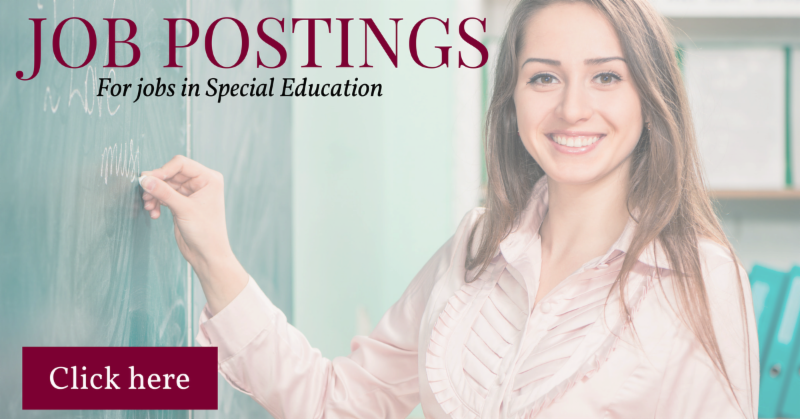 Cystic Fibrosis Bacterial Burden Begins During First Years of Life
Cystic fibrosis (CF) shortens life by making the lungs prone to repeated bacterial infections and associated inflammation. UNC School of Medicine researchers have now shown for the first time that the lungs' bacterial population changes in the first few years of life as respiratory infections and inflammation set in. The study, published in PLoS Pathogens, offers a way to predict the onset of lung disease in children with CF and suggests a larger role for preventive therapies, such as hypertonic saline. "Lung symptoms in kids with CF are likely due to an increased burden of bacteria," said study senior author Matthew Wolfgang, PhD, associate professor of microbiology and immunology. "This implies there's an opportunity for early intervention that could dramatically increase the quality of life for these kids." Read More
Increasing Number of Adolescents Receive a Psychiatric or Neurodevelopmental Diagnosis
According to a national register study comparing Finnish birth cohorts from 1987 and 1997, an increasing number of adolescents receive a psychiatric or neurodevelopmental diagnosis. The number of diagnosed adolescents increased especially for girls in the younger cohort. The results of the study conducted by the University of Turku, Finland, and the National Institute for Health and Welfare (THL) were published in the Lancet Psychiatry journal. The share of girls who received a diagnosis was 10 percent in the older and 15 percent in the younger cohort. Whereas for boys, 6 percent in the older cohort and 9 percent in the younger cohort received a diagnosis. The diagnoses were recorded for both cohorts between ages 12 and 18. Read More
Successful Promotion of Giftedness as Early as Elementary School Age
Associations such as the National Association for Gifted Children (NAGC) and the European Council for High Ability (ECHA) have argued that the specific needs of gifted children are often neglected, resulting in a shriveling of their abilities and potential. Consequently, they call for the implementation of programs that specifically aim to promote gifted children. Together with colleagues at the German Institute of International Educational Research (DIPF), scientists at the Hector Research Institute of Education Sciences and Psychology at the University of Tübingen have examined how giftedness can be fostered as early as in elementary school. In several studies, they found that students' grades in Math and German further improved after participating in an enrichment program. Also, after attending a specific class, children developed a remarkably mature understanding of science. Furthermore, participating in a speech training helped children to develop an excellent ability to present scientific content. The study results have now been published in Learning and Instruction, Contemporary Educational Psychology, and the Journal of Research on Educational Effectiveness. Read More
Effect of General Anesthesia on Developing Brain
The head of the CU School of Medicine Department of Anesthesiology has written a review of scientific studies on the potentially adverse effects of exposing developing brains to general anesthesia. Vesna Jevtovic-Todorovic, MD, PhD, MBA, chair of the Department of Anesthesiology at the University of Colorado School of Medicine, is the author of the article "Exposure of Developing Brain to General Anesthesia: What Is the Animal Evidence?" published in December in the journal Anesthesiology. In the article, Jevtovic-Todorovic looks at studies on brain development in rodents and nonhuman primates to gain a better understanding on the impact on developing human brains. Jevtovic-Todorovic's article focuses on studies of nonhuman primates because "their brain development is the closest to human in terms of not only timing and duration, but in terms of complexity as well." Read More
TRIVIA QUESTION OF THE WEEK
Congratulations to: Sheila Ravelo, Yvonne Harris, Joanna Blau, Michelle Trautwein, Cindi Maurice, Karyn Greco, Laura Hessler, Johanna Means, Diane Campbell-Mitchell, Patsy Ray, Olumide Akerele, Hilary Hollihan Leavitt, who all knew the answer to last week's trivia question.


QUESTION:
According to research done at the University of North Carolina at Chapel Hill, more parents of children with attention deficit/hyperactivity disorder (ADHD) report obtaining information about their children's ADHD and treatment from this source than from their healthcare provider, school or pharmacy.
ANSWER:  THE INTERNET (ONLINE SOURCES)
This week's question:  Willowbrook State School was a state-supported institution for children with intellectual disabilities located in the Willowbrook neighborhood on Staten Island in New York City from 1947 until 1987. In 1972, an investigative reporter for WABC-TV in New York conducted a series of investigations at Willowbrook uncovering a host of deplorable conditions, including overcrowding, inadequate sanitary facilities, and physical and sexual abuse of residents by members of the school's staff. The exposé, entitled Willowbrook: The Last Great Disgrace,garnered national attention and won this reporter a Peabody Award. Who was the investigative reporter?
If you know the answer, email us at contactus@naset.org by January 30, 2018.  We will acknowledge your correct answer in the next edition of the Week in Review
Nearly Imperceptible Fluctuations in Movement Correspond to Autism Diagnoses
A new study led by researchers at Indiana University and Rutgers University provides the strongest evidence yet that nearly imperceptible changes in how people move can be used to diagnose neurodevelopmental disorders, including autism. The study's results, reported Jan. 12 in the Nature journal Scientific Reports, suggest a more accurate method to diagnose autism. Current assessments depend on highly subjective criteria, such as a lack of eye movement or repetitive actions. There is no existing medical test for autism, such as a blood test or genetic screening. "We've found that every person has their own unique 'movement DNA,'" said senior author Jorge V. José, the James H. Rudy Distinguished Professor of Physics in the IU Bloomington College of Arts and Sciences' Department of Physics. "The use of movement as a 'biomarker' for autism could represent an important leap forward in detection and treatment of the disorder." Read More
Prebiotics in Infant Formula Could Improve Learning and Memory and Alter Brain Chemistry
Nearly every American who has become a parent in the last decade has heard the slogan, "breast milk is best," and has likely been encouraged to offer breast milk to newborns. Among other things, breast milk contains natural sources of prebiotics: small, indigestible fiber molecules that promote the growth of good bacteria in the baby's gut. Yet for many families, breastfeeding is difficult or impossible. Fortunately, modern infant formulas are getting closer to the real thing with the help of University of Illinois researchers. In a recent study from the Piglet Nutrition and Cognition Lab at U of I, scientists worked with piglets to show prebiotics included in infant formula can enhance memory and exploratory behavior. Read More
Tracking the Impact of Early Abuse and Neglect
Children who experience abuse and neglect early in life are more likely to have problems in social relationships and underachieve academically as adults. Maltreatment experienced before age 5 can have negative effects that continue to be seen nearly three decades later, according to a new study led by Lee Raby, an assistant professor of psychology at the University of Utah. "It is not a controversial statement to say abuse and neglect can have harmful consequences," Raby said. "This study adds to that by showing that these effects are long term and don't weaken with time. They persist from childhood across adolescence and into adulthood." Read More
No Evidence to Support Link between Violent Video Games and Behavior
Researchers at the University of York have found no evidence to support the theory that video games make players more violent. In a series of experiments, with more than 3,000 participants, the team demonstrated that video game concepts do not 'prime' players to behave in certain ways and that increasing the realism of violent video games does not necessarily increase aggression in game players. The dominant model of learning in games is built on the idea that exposing players to concepts, such as violence in a game, makes those concepts easier to use in 'real life'. This is known as 'priming', and is thought to lead to changes in behavior. Previous experiments on this effect, however, have so far provided mixed conclusions. Read More
School Climate and Diversity May Affect Students' Delinquent Behaviors
In a Journal of School Health study, race, sex, perceived peer inclusion, and teacher discrimination were predictors of students' delinquent behaviors. As expected, the study of 8947 African American and White students found that being a male was associated with higher delinquent behavior scores. Conversely, being an African American was associated with lower delinquent behavior scores. Similarly, students who perceived their school climate to be non-discriminatory and inclusive reported lower delinquent behavior scores. These findings indicate students' perceptions of their school climate may be an important influence on students' delinquent behaviors. Surprisingly, as schools' average perceived peer inclusion increased, so did students' delinquent behavior scores. The study also found that as the average percentage of African American teachers in schools increased, students' delinquent behavior scores decreased. Read More
Teens who were Severely Bullied as Children at Higher Risk of Suicidal Thoughts, Mental Health Issue
Teens who were severely bullied as children by peers are at higher risk of mental health issues, including suicidal thoughts and behaviors, according to new research in CMAJ (Canadian Medical Association Journal). "Our findings showed a general tendency, in about 15% of the children, of being exposed to the most severe levels of victimization from the beginning of their education until the transition to high school," writes Dr. Marie-Claude Geoffroy, McGill Group for Suicide Studies, McGill University, Montréal, Quebec, with coauthors. "Those children were at greater risk of debilitating depressive/dysthymic symptoms or anxiety and of suicidality in adolescence than less severely victimized children, even after we accounted for a plethora of confounders assessed throughout childhood." Read More
Can Early Symptoms Predict Bipolar Disorder?
Two patterns of antecedent or "prodromal" psychiatric symptoms may help to identify young persons at increased risk of developing bipolar disorder (BD), according to a new analysis in the Harvard Review of Psychiatry. Early signs of BD can fall into a relatively characteristic "homotypic" pattern, consisting mainly of symptoms or other features associated with mood disorders; or a "heterotypic" pattern of other symptoms including anxiety and disruptive behavior. Environmental risk factors and exposures can also contribute to BD risk, according to the analysis by Ciro Marangoni, MD, at the Department of Mental Health, Mater Salutis Hospital, Legnato, Italy; Gianni L. Faedda, MD, Director of the Mood Disorder Center of New York, NY, and Co-Chairman of a Task Force of the International Society for Bipolar Disorders on this topic; and Professor Ross J. Baldessarini, MD, Director of the International Consortium for Bipolar & Psychotic Disorders Research of the Mailman Research Center at McLean Hospital in Belmont, Mass. Read More
Asthma Costs the U.S. Economy More than $80 Billion Per Year
Asthma costs the U.S. economy more than $80 billion annually in medical expenses, missed work and school days and deaths, according to new research published online in the Annals of the American Thoracic Society. In "The Economic Burden of Asthma in the United States, 2008-2013," researchers from the Centers for Disease Control and Prevention analyzed data from the Medical Expenditure Panel Survey, the most comprehensive source of data on health care use, expenditures, payment source and health insurance coverage in the U.S. "The cost of asthma is one of the most important measures of the burden of the disease," said Tursynbek Nurmagambetov, PhD, lead study author and health economist at the Centers for Disease Control and Prevention. "Cost studies can influence health policy decisions and help decision makers understand the scale, seriousness and implications of asthma, so that resources can be identified to improve disease management and reduce the burden of asthma." Read More
Number of Young Women Using ADHD Medicine Up by 700 percent, CDC Says
Are more people suffering from attention-deficit/hyperactivity disorder? More prescriptions are certainly being filled, because the number of women in their late 20s using ADHD medicine jumped to 700 percent, according to the U.S. Centers for Disease Control and Prevention. Are more people suffering from attention-deficit/hyperactivity disorder? More prescriptions are certainly being filled, because the number of women in their late 20s using ADHD medicine jumped to 700 percent, according to the U.S. Centers for Disease Control and Prevention. "Half of all pregnancies in the United States are unplanned, and women may be taking prescription medicine early in pregnancy before they know they are pregnant," Coleen Boyle director of CDC's National Center on Birth Defects and Developmental Disabilities, said in a statement. "Early pregnancy is a critical time for the developing baby. We need to better understand the safest ways to treat ADHD before and during pregnancy." Read More
Texas Special Education Fix Calls for More Staff, Training
Texas has unveiled an initial draft of how it will overhaul special education after federal officials found that the state for years illegally denied services to students with disabilities. The 13-page plan released Thursday would create a professional statewide special education deployment system. It also calls for increasing special education staffing, providing better special education training for teachers and creating more tools for parents of children with suspected disabilities, all while helping school districts identify and help thousands of students who were previously denied special education services. After soliciting public comment, a revised plan will be released in March. This month, the U.S. Department of Education concluded that Texas school districts, for more than a decade beginning in 2004, illegally capped the number of special education students at 8.5 percent of total enrollment. Read more

LATEST JOB LISTINGS POSTED ON NASET
* Special Education Teacher (secondary) - Linwood Center is currently hiring for Special Education teachers for Grades 9-12. The teacher will guide the educational process and provide specialized instruction at the secondary school level for students with autism and related disabilities in classrooms of four to seven students. S/he will use various techniques to promote learning, including individualized instruction, problem-solving assignments, and small-group work. To learn more - Click here
* High School Special Education Teacher
- Tutor individual and small groups of students, reinforcing language and reading concepts. Schedule and conduct IEP meetings, coordinating schedules with parents, general education teacher(s), administrator, and all appropriate special education staff. Communicate with parents regarding individual student progress and conduct. Maintain progress records and record progress toward IEP goals. To learn more - 
Click here
* Instructional Specialist
- The?STEPP?Program's mission is to provide students with learning disabilities who aspire to achieve a college education and who demonstrate the potential for postsecondary success with access and comprehensive support throughout the university experience. By partnering with these students, their families, and a variety of educational communities, the?STEPP?Program fosters a network of opportunities and resources to empower and support students from admission to graduation from East Carolina University. To learn more - 
Click here
* EXECUTIVE DIRECTOR
- Criterion Child Enrichment is conducting a search for an Executive Director. Founded in 1985 as a not-for-profit organization, Criterion has served families for over 30 years and is a leading provider of early childhood education and early intervention services. Each year the agency serves over 7000 families through a program network that extends throughout the Commonwealth of Massachusetts. To learn more - 
Click here
* Director of Special Education
- We believe that all of our students, including our most vulnerable, can achieve at a high level. The Director of Special Education is charged with ensuring that our schools are able to provide our students with disabilities with the supports they need to achieve their full potential. To learn more - 
Click here
* Program Director ~ Annandale Campus
- Applications are being accepted for this key leadership position within PHILLIPS Programs. The PHILLIPS School ~ Annandale Program Director, reporting to the President & CEO, will be responsible for all aspects of operation of a 200 pupil campus for students with emotional & behavior problems, learning disabilities and other school challenges. The Program Director also oversees a staff of 150. To learn more - 
Click here
* Special Education Teacher - Various
- $50,000/school year (185 days), summers off with year round pay and year round appreciation. Special Education Teachers needed in Arizona (Phoenix and surrounding cities). Needs are in the self-contained and resource settings serving students with emotional disabilities (ED), Autism (A), Severe/Profound (S/P), and Intellectual Disabilities (ID). STARS is the largest school contract agency in AZ. STARS is owned and operated by Occupational Therapists. You will be an employee and receive full benefits. To learn more - 
Click here
* Academic Advisor 1
- Advises and assists current and prospective students regarding interpretation of placement assessment, ascertainment of desired career and academic goals, development of an academic plan, establishment of program requirements related to academic objectives, and course scheduling and registration.Assists in the resolution of individual academic issues. Advises students on academic program changes and resolves issues affecting his/her degree progress and attainment of academic and career objectives. To learn more - 
Click here
* Director of Special Education
-Oversee the development and administration of the District's Individuals with Disabilities Education Act (IDEA) Grants (pre-K and K-12) and the English as a Second Language Grant for English Language Learners (ELL). This includes both managing the budgets for each of the grants as well as developing and maintaining a comprehensive continuum of supports and services for students with disabilities and ELL students from preschool, age three, through high school graduation for both public and nonpublic schools. To learn more - 
Click here
* Director of Student Services
- Located in the village of Kenilworth on Chicago's North Shore, District 38's 500-student, 100-employee, JK-8 Joseph Sears School combines the feel and traditions of a small-town community. Its goal is to prepare students for success through their teenage years and beyond by allowing them to cultivate their passions, develop a genuine love of learning and establish a system of values that will guide them throughout their later stages of life. To learn more - 
Click here
* Learning Specialist/Learning Program Teacher
- Woodlands Academy of the Sacred Heart is seeking a certified learning specialist to teach in the school's Learning Program. The position is full-time, and the start date is immediately. Requirements include a master's degree or post-graduate work in education with emphasis in varied exceptionalities or learning disabilities.To learn more - 
Click here
* Special Education Teacher
- The Adolescent Care Unit (ACU) at Tséhootsooí Medical Center on the Navajo Nation seeks a Special Education Teacher to work with 8 to 10 teens aged 13-17 with mild emotional or behavior issues in a subacute 60-day inpatient program. ACU combines western therapy with Native American traditional cultural methods to foster health and Hozho or harmony, and is located in northeastern AZ. To learn more - 
Click here
* Special Education Teacher
- Various Positions Open: 2 positions for Special Education Resource 5th - 8th, Special Education Resource K-3rd, SPED - Social Skills le-4th, SPED - Social Skills 6th - 8th, Arizona certification required. To learn more - 
Click here
If you are an Employer looking for excellent special education staff - 
Click here
for more information
Food For Thought..........
Piglet noticed that even though he had a Very Small Heart, it could hold a rather large amount of Gratitude.
A.A. Milne, Winnie-the-Pooh