Week in Review - January 12, 2018
NASET
WEEK IN REVIEW
National Association of Special Education Teachers
January 12, 2018                     Vol 14 Issue #2



Dear NASET News,


Welcome to NASET'sWEEK in REVIEW.  Here, we provide you with the latest publications fromNASET to read and or download, as well as some of the most interesting articles that have happened this week in the field of special education. We hope you enjoy this publication.  Feel free to send us articles for this publication or let us know your thoughts about the WEEK in REVIEW at news@naset.org. Have a great weekend.

Sincerely,



NASET News Team
Early Intervention Series

Part 9- Who's Who in Early Intervention
How long a list of "who's who" would you like? There are quite a few experts in the early intervention field!
In the interests of efficiency, we will give you the semi-short but to-the-point list to get you started (we apologize to all those organizations we haven't listed here). This starter list will definitely lead you into the wider network and keep you informed in the ongoing work in early intervention.
Read More
NASET's Classroom Management Series
Tier 3 Interventions to Reduce Challenging Behaviors in the Elementary Classroom
In their previous articles, authors Natalie M. Nenovich, Marla J. Lohmann, Kathleen A. Boothe, and Kimberly A. Donnell have introduced the topics of Tiers 1 and 2 Positive Behavior Interventions and Supports (PBIS) in the early elementary school classroom.  This issue of NASET's Classroom Management series expands on the concept of PBIS by presenting evidence-based interventions for students in Tier 3.  These interventions include (a) Functional Behavior Assessments (FBA) and Behavior Intervention Plans (BIP), (b) social skills training, and (c) rewards and praise.
Read More
Girls' Social Camouflage Skills May Delay or Prevent Autism Diagnosis
On parent-reporting measures, girls with autism seem to struggle more than boys with performing routine tasks like getting up and dressed or making small talk, even when the study group is normalized to meet similar basic clinical diagnostic criteria across sexes. The findings add to the growing evidence that girls with autism may show symptoms differently than boys, and that some of the social difficulties experienced by females with autism may be masked during clinical assessments. The new study, led by researchers from the Center for Autism Spectrum Disorders at Children's National Health System, was published in the Journal of Autism and Developmental Disorders. "Based on our research criteria, parents report that the girls in our study with autism seem to have a more difficult time with day-to-day skills than the boys," says Allison Ratto, Ph.D., lead author of the study and a clinical psychologist within the Center for Autism Spectrum Disorders at Children's National. "This could mean that girls who meet the same clinical criteria as boys actually are more severely affected by ongoing social and adaptive skill deficits that we don't capture in current clinical measures, and that autistic girls, in general, may be camouflaging these types of autism deficits during direct assessments." Read More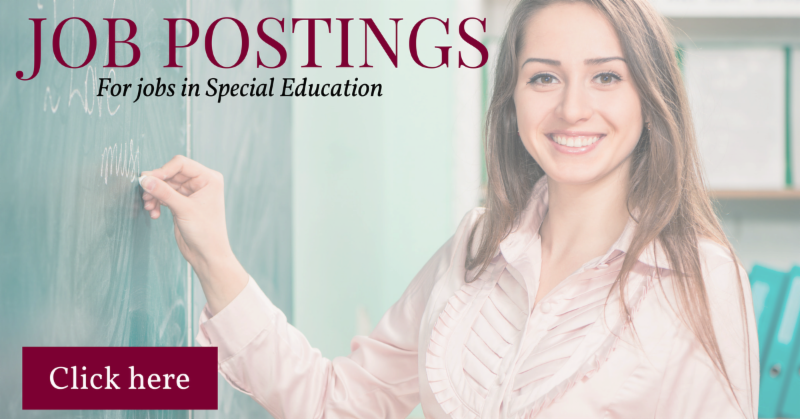 X Chromosome Reactivation Could Treat Rett Syndrome, Other X-linked Disorders
A study from a team of Massachusetts General Hospital (MGH) investigators points toward a potential strategy for treating X-linked disorders -- those caused by mutations in the X chromosome -- in females. Their report published online in PNAS Early Edition, describes how a dual-modality approach was able to reactivate the inactive X chromosome in mouse cell lines, leading to increased expression of the healthy version of protein underlying the neurodevelopmental disorder Rett syndrome. Their work also suggested that X reactivation within the brain -- the site of several serious X-linked diseases -- could be safely accomplished in live mice. "Rett syndrome is a severe disorder in girls for which there currently is no available disease-specific treatment," says lead author Lieselot Carrette, PhD, a research fellow in the laboratory of senior author Jeannie T. Lee, MD, PhD, MGH Department of Molecular Biology. "Targeting the ultimate cause of the disease would be expected to have better outcomes than addressing its many downstream effects." Read More
Toys and Gender: Pretty in Pink and Boisterous in Blue?
Two researchers from the University of Hong Kong suggest that toymakers and parents avoid gender-labelling toys, remove color divides, and manufacture toys for both boys and girls in a wide range of colors. Sui Ping Yeung and Wang Ivy Wong's study is published in Springer's journal Sex Roles, and shows how easily preschoolers' ideas about what is appropriate for their gender is manipulated. Their study is also the first to show that a boy's preference for blue and a girl's liking of pink is not just a Western construct, but is also a phenomenon in urban Asian societies. The researchers recruited 129 preschool Chinese children aged between five and seven from two kindergartens in Hong Kong. First the researchers assessed the children's preference for pink versus blue by showing them cards and toys in these colors. Then the children were presented with yellow and green cards and toys. They were randomly divided into so-called label and no-label groups. Read More
ADHD Medications May Reduce the Risk of Sexually Transmitted Infection
Attention-deficit/hyperactivity disorder (ADHD) increases the risk of subsequent sexually transmitted infections (STIs) among adolescent and young adult populations by about three times, reports a study published in the January 2018 issue of the Journal of the American Academy of Child and Adolescent Psychiatry (JAACAP). The authors also found that short- and long-term use of ADHD medication reduced the risk of subsequent STIs among men by 30% and 41%, respectively. "ADHD is the most common neurodevelopmental disorder, and affects approximately 5%-7% of children and adolescents and 2% of young adults," said lead author Mu-Hong Chen, MD, a physician at the Taipei Veterans General Hospital and the College of Medicine, National Yang-Ming University, Taipei. "Increasing evidence supports an association between ADHD and various health-risk behaviors, such as risky driving, substance abuse, and risky sexual behaviors. Clinical psychiatrists [should] focus on the occurrence of risky sexual behaviors and the risk of STIs among patients with ADHD, and emphasize that treatment with ADHD medications may be a protective factor for prevention of STIs." Read More
Modifying Baby Formula Doesn't Prevent Type 1 Diabetes in Children
The long-awaited results from the first large international trial to try to prevent type 1 diabetes shows that modified baby formula in which cow's milk proteins have been split does not prevent type 1 diabetes in children with genetic risk factors for the condition, according to researchers at Children's Hospital of Pittsburgh of UPMC, the coordinating center for the U.S. arm of the study. The findings were published today in the Journal of the American Medical Association. Previous studies have reported that early exposure to complex foreign proteins, such as cow's milk proteins, may increase the risk of type 1 diabetes in young children with genetic risk for type 1 diabetes. Read More
Board Certification in Special Education Available to NASET Members

Through an agreement with The American Academy of Special Education Professionals(AASEP), NASET members now have the opportunity to achieve AASEP Board Certification in Special Education - (B.C.S.E.) at a reduced fee. AASEP Board Certification in Special Education - (B.C.S.E.) is a voluntary choice on the part of the candidate. The candidate for Board Certification wishes to demonstrate a commitment to excellence to employers, peers, administrators, other professionals, and parents. From the standpoint of the Academy, board certification will demonstrate the highest professional competency in the area of special education. Board Certification in Special Educationestablishes a much needed standard for professionals, across disciplines, who work with exceptional children.
Read More
TRIVIA QUESTION OF THE WEEK
Congratulations to: Kimberly Smathers, Laurine Kennedy, Olumide Akerele, Melody Owens and Sharon Johnson-Hiltz who all knew the answer to last week's trivia question.


QUESTION:
According to new findings from the University of Pennsylvania published in December's Scientific Reports, children who eat a particular food at least once a week sleep better and have IQ scores that are 4 points higher, on average, than those who consume this food less frequently or not at all. What is the food?
ANSWER:  FISH
This week's question: FILL IN THE BLANK:  
Saying owners are abusing the law, Arizona state senator John Kavanagh wants to make it illegal to misrepresent a dog as a "______'' to bring it into places where pets are not allowed. The proposal would allow judges to impose fines of up to $250 on someone who fraudulently misrepresents a dog as a "______" to anyone who operates any business or recreation site open to the public.
If you know the answer, email us at contactus@naset.org by January 15, 2018.  We will acknowledge your correct answer in the next edition of the Week in Review
Perfectionism Among Young People Significantly Increased Since 1980s
The drive to be perfect in body, mind and career among today's college students has significantly increased compared with prior generations, which may be taking a toll on young people's mental health, according to research published by the American Psychological Association. This study is the first to examine group generational differences in perfectionism, according to lead author Thomas Curran, PhD, of the University of Bath. He and his co-author Andrew Hill, PhD, of York St John University suggest that perfectionism entails "an irrational desire to achieve along with being overly critical of oneself and others." Curran and Hill analyzed data from 41,641 American, Canadian and British college students from 164 samples who completed the Multidimensional Perfectionism Scale, a test for generational changes in perfectionism, from the late 1980s to 2016. They measured three types of perfectionism: self-oriented, or an irrational desire to be perfect; socially prescribed, or perceiving excessive expectations from others; and other-oriented, or placing unrealistic standards on others. Read More
Google Glass is a Hit for Children with Autism
Yes, Google Glass! Once ridiculed as a failed innovation, Glass is emerging as an important tool to help with educational and behavioral needs of children with autism. Glass Enterprise Edition (Glass), the successor to Google Glass smartglasses, were explored in children with autism and their caregivers to evaluate its role in this complex condition effecting an estimated 3.5 million persons in the United States alone. Today's publication examined a small group of children from two key perspectives-clinical utility of Glass as well as its usability and acceptability in this population. Eight children with ASD and their caregivers were enrolled in the trial. The children had a wide range of ability, including limited speech to speaking, and represented a full range of school ages (6 to 17 years). Read More
Kentucky Juveniles Suffer in Failed System
When individuals bring children into their homes, they take on the responsibility of giving them what they need to thrive: a stable, safe environment, learning opportunities, mental and physical health care. When the state takes a child into custody, it has the same responsibilities.  Kentucky has failed the children at the seven detention centers operated by the Department of Juvenile Justice. An inspection of the centers found the children receive almost no mental health care although many have "significant mental health needs;" and don't get appropriate educational opportunities although many have learning disabilities. It also found that staff didn't receive enough training and that there is high staff turnover and staff shortages. Read More
Study Finds Possible Link Between ADHD Risk, Cholesterol Levels During Pregnancy
Scientists have found a possible link between maternal cholesterol levels and the risk of attention-deficit-hyperactivity disorder (ADHD) in children, with boys being more susceptible to the effect than girls. This work, finding that suboptimal maternal cholesterol levels-in particular low high-density lipoprotein (HDL)-may increase the risk of ADHD is different because prior studies on cholesterols and brain functions were mostly in adults. Researchers said this study, while needing additional investigation, raises new hypotheses about ADHD gender differences and future targets to prevent the disorder. Researchers used data from the Boston Birth Cohort, followed from birth up to age 15. The cohort is mostly urban, low income, and minority. The final analyses included 1479 mother-infant pairs: 303 children with ADHD, and 1176 neurotypical children. Read More
Improving Autism Interventions
"We have a huge need for efficient, reliable and objective autism-screening tools. Currently, there's nothing that could easily and dependably be administered to every single child." Communication sciences and disorders professor Molly Losh is a pioneer in multi-generational research, looking into the genetics of autism to identify the condition earlier and understand its causes. Losh is one of several Northwestern faculty who are zeroing in on the behavioral, cognitive and genetic signatures of autism spectrum disorder (ASD). A licensed speech-language pathologist and communication sciences and disorders professor, Meg Roberts is focused on interventions: teaching parents how to help their autistic toddlers communicate and connect with others. "It is economically very difficult for many parents of young kids with autism to afford the recommendation of 30 hours of intervention a week," Roberts says. "But if the parents learn the strategies, they become one of the interventionists." Read More
Chicago's New Schools Chief Open to Special Education Changes
The new acting head of Chicago Public Schools said she wishes the school district had fully acknowledged problems with its overhaul of its special education program before now, telling WBEZ in an interview Wednesday that she is open to potential changes to the program.  "I also think it's fair to say that we rolled out too much too fast, and we did have to walk back some of those things," Acting CEO Janice Jackson said. "I do think that we have to take another look at this."   A WBEZ investigation this fall found that sweeping changes to the city's special education program resulted in cutbacks in services for special needs students but savings for the school district. Read More
Supplements During Pregnancy May Reduce Autism Risk
Autism spectrum disorders (ASDs) are believed to affect 1 in 68 children in the United States, and their prevalence may be on the rise. Despite this, the exact causes and risk factors involved are still shrouded in mystery. No one knows why ASDs occur and how they can be prevented. Over the years, several studies have looked at the links between a mother's nutritional status and the cognitive abilities of her offspring. The findings, to date, have been inconclusive, but scientists believe that this line of questioning might eventually help to solve the ASD riddle. Read More
More Parents of Children with ADHD Seek Info from Internet than from Provider
More parents of children with attention deficit/hyperactivity disorder (ADHD) report obtaining information about the condition and treatment from online sources than from either the healthcare provider, school or pharmacy. Lead author, Adam Sage, PhD candidate, University of North Carolina at Chapel Hill, Chapel Hill, N.C., commented to MD Magazine on the variety of information sources available to parents, and how differences in their access, interest and understanding of the information could affect therapeutic interventions provided to the children as well as the compliance to treatment. "Parents may come in with varying degrees of knowledge (and may be misinformed or may have misunderstood the information), varying degrees of interest in their child's condition, and may or may not rely on their child's clinician to learn more," Sage said. "Improving knowledge is important in addressing concerns parents might have, as well as making informed decisions about their child's healthcare." Read More
Military Can't Be Ready if Children Aren't Ready
The next time you meet a teenager who dreams of sailing or flying around the world as a member of the U.S. military, you might reflect on just how difficult that can be. In fact, the second annual national Citizen Readiness Index released recently shows 70 percent of young adults here in Washington won't have that chance because they can't pass the entrance exam, which tests math and literacy skills, or because they have been in trouble with the law, or are too physically unfit. The Index is published by Council for a Strong America, which represents five organizations including Mission: Readiness, a bipartisan group of retired admirals and generals working to improve national security. There are more than 700 of us around the nation. Read More

LATEST JOB LISTINGS POSTED ON NASET
If you are an Employer looking for excellent special education staff - 
Click here
for more information
Food For Thought..........
Discipline is the bridge between goals and accomplishment.