Week in Review - February 2, 2018
NASET
WEEK IN REVIEW
National Association of Special Education Teachers
February 2, 2018                     Vol 14 Issue #5
Dear NASET News,


Welcome to NASET'sWEEK in REVIEW.  Here, we provide you with the latest publications fromNASET to read and or download, as well as some of the most interesting articles that have happened this week in the field of special education. We hope you enjoy this publication.  Feel free to send us articles for this publication or let us know your thoughts about the WEEK in REVIEW at news@naset.org. Have a great weekend.

Sincerely,



NASET News Team
Special Educator e-Journal

February 2018
SPECIAL EDUCATION LEGAL ALERT. BY Perry A. Zirkel

Shift in Education Policy under the Trump Administration. By Perry A. Zirkel

CLASS: DECONSTRUCTING THE SCHOOL-BASED, PSYCHO-SOCIAL LEARNING ENVIRONMENT TO SERVE THE 21st CENTURY INCLUSION CLASSROOM. By Kevin J. Quail II, B.S., B.C.S.E.

ACTION RESEARCH REPORT PROPOSAL: DATA CHATS TO FOSTER STUDENT MOTIVATION AND ACADEMIC SUCCESS. By Martha Nuñez

Co-Teaching- What Makes it Work? Teacher Perspectives. By Darlene Desbrow and Midori Sanchez

Buzz from the Hub

Acknowledgments
Suspensions Are Not Support: The Disciplining of Preschoolers with Disabilities
"I felt like I was throwing him to the wolves every day." This is how Jennifer describes the experience of sending her son Isaiah to preschool. A bright, sensitive boy adopted at a young age, Isaiah struggled with his school's rigid environment from the moment he first arrived until his family eventually moved after third grade. Isaiah entered preschool after receiving early intervention services for developmental delays and was still entitled to individualized services, but something in his behavior wasn't right. Fire alarms were overstimulating, causing him to race around the room and push classmates if they came too close. Unable to settle him down, teachers isolated Isaiah from his peers or sent him to the principal's office. Isolation was especially painful for Isaiah, as his early experience in foster care left him with separation anxiety. Visits to the principal's office failed to change his behavior; at a young age, Isaiah could not understand her role as an authority figure, and chafed at rules he saw as unreasonable and unfair. As a result, teachers labeled him as defiant and aggressive, which led a painful cycle of overstimulation, disruptive behavior, removal from class, fear and loneliness. Read More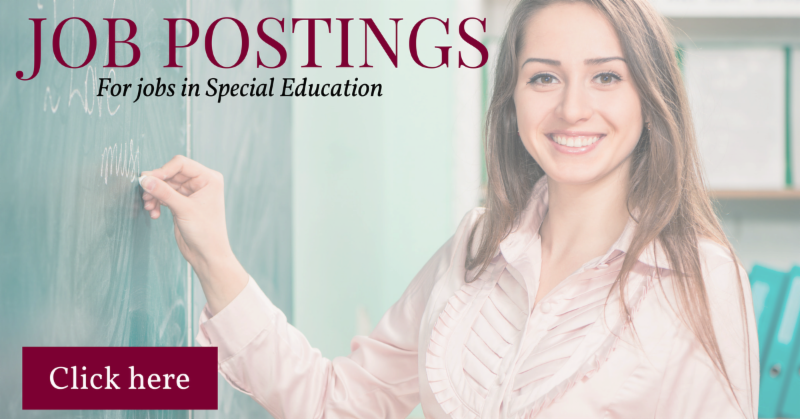 Prader-Willi Syndrome Reversed in Brain Cells Growing in the Lab
Stem cell researchers at UConn Health have reversed Prader-Willi syndrome in brain cells growing in the lab, findings they recently published in the Human Molecular Genetics. The discovery provides clues that could lead to a treatment for Prader-Willi, a genetic disorder that occurs in about one out of every 15,000 births, and is the most common genetic cause of life-threatening childhood obesity. Unlike many genetic syndromes that are caused by a mutation in a gene, people with Prader Willi often have the right gene available -- it's simply that it's been silenced. The gene is silenced because it is on the part of their chromosome they inherited from their mother, and for mysterious reasons our cells use the father's copy of this gene. But if the father's copy is missing, the cells can't express that gene at all. Read More
Cannabidiol May help to Reduce Seizures for People with Treatment-Resistant Form of Epilepsy
Treatment with a pharmaceutical formulation of cannabidiol alongside other anti-epilepsy treatments helped to reduce the number of drop seizures -- seizures which involve sudden falls due to loss of muscle tone -- in people with Lennox-Gastaut syndrome who did not respond to previous treatment, according to a phase 3 randomised clinical trial published in The Lancet.
Around 1-4% of childhood epilepsy cases are caused by Lennox-Gastaut syndrome -- a lifelong, severe form of epilepsy involving multiple seizure types and cognitive impairment. While there are a range of drug and non-pharmacological treatments (such as ketogenic diet, nerve stimulation, and brain surgery) available, these only help 10% of patients become seizure free. Read More

Amid ADHD Spike, Doctors Urge Closer Look at Sleep Issues
Amid a steady rise in the number of children diagnosed with ADHD, debate is brewing whether the condition may be a sleep disorder. At a recent Paris scientific conference, scientists in psychiatry discussed evidence supporting the theory that sleep and attention deficit hyperactivity disorder (ADHD) are intertwined. However, some experts caution that more proof is needed to make the association and that many new cases involve children whose sleep disorders cause behaviors that mimic ADHD. "If adults don't get enough sleep, they'll appear sleepy," says Dr. Syed Naqvi, a pediatric sleep expert at UT Southwestern's Peter O'Donnell Jr. Brain Institute. "Children don't do that. They show ADHD-like behavior instead -- hyperactive or inattentive." Read More
Racism Linked to Uptake of Smoking in Young People
Adolescents who have experienced some form of racism between the ages of 11 and 23 are more likely to take up smoking than those who have not, according to a new study led by King's College London. Published in PLOS ONE, the study analysed questionnaire and interview data from the Determinants of young Adult Social well-being and Health (DASH) study, one of the UK's largest longitudinal studies of ethnically diverse young people. Information about smoking and experiences of racism was collected from over 6500 pupils at 51 London schools. Surveys were completed when pupils were aged 11-13 and then again with 4785 of the pupils at age 14-16. Over 600 participants were then followed up aged 21-23 as part of a pilot study and 42 undertook qualitative interviews. Read More
Board Certification in Special Education Available to NASET Members

Through an agreement with The American Academy of Special Education Professionals(AASEP), NASET members now have the opportunity to achieve AASEP Board Certification in Special Education - (B.C.S.E.) at a reduced fee. AASEP Board Certification in Special Education - (B.C.S.E.) is a voluntary choice on the part of the candidate. The candidate for Board Certification wishes to demonstrate a commitment to excellence to employers, peers, administrators, other professionals, and parents. From the standpoint of the Academy, board certification will demonstrate the highest professional competency in the area of special education. Board Certification in Special Educationestablishes a much needed standard for professionals, across disciplines, who work with exceptional children.
Read More
TRIVIA QUESTION OF THE WEEK
Congratulations to: Zenaida Lemus, Lisa Nicholson, Kimberly Niersel, Denise Keeling, Jolinda Davis, Patsy Ray, Kelley King, Darlene, Desbrow, Teresa Pitts, Olumide Akerele, Chiquita Almo, Teresa Stauffer, Sheila Marie Trzcinka, Robyn Cox, Wanda Routier, Eugene Perry, Kathryn Venable, Meryl Redner Cohen, Susan Avery, Melissa Diavidson, Marci Schneider, Hilary Hollihan Leavitt, Vanessa St. John, Laurine Kennedy, Rena Root, Diane Campbell-Mitchell, Barry Amper, Melanie Ulinger, and Cindi Maurice who all knew the answer to last week's trivia question.


QUESTION:
Willowbrook State School was a state-supported institution for children with intellectual disabilities located in the Willowbrook neighborhood on Staten Island in New York City from 1947 until 1987. In 1972, an investigative reporter for WABC-TV in New York conducted a series of investigations at Willowbrook uncovering a host of deplorable conditions, including overcrowding, inadequate sanitary facilities, and physical and sexual abuse of residents by members of the school's staff. The exposé, entitled Willowbrook: The Last Great Disgrace, garnered national attention and won this reporter a Peabody Award. Who was the investigative reporter?
ANSWER:  GERALDO RIVERA
THE TRIVIA QUESTION OF THE WEEK WILL RETURN ON FEBRUARY 9, 2018
Positive Attitude toward Math Predicts Math Achievement in Kids
For the first time, scientists have identified the brain pathway that links a positive attitude toward math to achievement in the subject. In a study of elementary school students, researchers at the Stanford University School of Medicine found that having a positive attitude about math was connected to better function of the hippocampus, an important memory center in the brain, during performance of arithmetic problems. Educators have long observed higher math scores in children who show more interest in math and perceive themselves as being better at it. But it has not been clear if this attitude simply reflects other capacities, such as higher intelligence. The new study found that, even once IQ and other confounding factors were accounted for, a positive attitude toward math still predicted which students had stronger math performance. Read More
Children View People's Behavior, Psychological Characteristics as Shaped by Environments
A new study has found that 5- to 6-year-olds view people's environments, not their skin color, as the most important determinant of their behavior and psychological characteristics. These findings contradict the idea that views of race that are known to lead to prejudice -- such as believing that race naturally divides the world into distinct kinds of people -- inevitably develop early in childhood. The study also found that the extent to which children endorsed such beliefs varied by the environments in which they were raised, especially exposure to people of different racial-ethnic backgrounds in their neighborhoods. The study, by researchers at New York University (NYU) and the University of Amsterdam, is published in the journal Child Development. "Our findings suggest that beliefs about race develop over time and in response to particular environments," explains Tara M. Mandalaywala, a postdoctoral fellow at NYU who led the study. "And that these beliefs vary for children of different backgrounds." Read More
First Trimester Exposure to Antithyroid Drugs Associated with Birth Defects
Taking antithyroid drugs (ATDs) during the first trimester of pregnancy is associated with an increased risk for birth defects, particularly for women receiving prescriptions for methimazole (MMI) or both MMI and propylthiouracil (PTU). The findings are published in Annals of Internal Medicine. Researchers from Sungkyunkwan University School of Medicine, Gangnam-gu, Seoul, Korea, conducted a nationwide cohort study to examine the association between maternal prescriptions for ATDs and congenital malformations in live births. The study included a cohort of 2,886,970 pregnancies linked to live-born infants in 2,210,253 women between 2008 and 2010. Of those, 12,891 pregnancies were exposed to ATDs during the first trimester. The data showed that prenatal exposure to MMI and PTU during the first trimester resulted in relative increases in the risk for congenital malformations of 31% and 16%, respectively. The increased risk for malformations associated with MMI remained among those who switched to PTU several months before their pregnancy or during the first trimester. Read More
Inherited IQ Can Increase in Early Childhood
When it comes to intelligence, environment and education matter -- more than we think. Those are the findings of Rutgers University psychologists Louis Matzel and Bruno Sauce, based on an integrative review of recent studies on the nature of human intelligence. Their study is published in the December issue of the Psychological Bulletin, a journal of the American Psychological Association. "Genetic influences don't run the show, nor do environmental effects. It's the genetic-environmental interplay that is the ringmaster," said Matzel, a professor of psychology in the School of Arts and Sciences at Rutgers-New Brunswick. Sauce is a graduate student in Rutgers' School of Graduate Studies. The study, the researchers say, has significant implications for the way we educate children, whose inherited IQ can increase, especially during early childhood, with the right kind of stimulation and attention. Read More
Housing Instability Negatively Affects the Health of Children
When families don't have stable housing, their risk of struggling with poor health outcomes and material hardships, such as food insecurity, increases, according to a new study from Children's HealthWatch. Researchers surveyed over 22,000 families and found that one third of low-income renters were housing unstable, which was associated with negative impacts on their health. To determine housing instability, researchers asked families if they had been behind on rent or moved more than twice in the past year, and if their child had experienced homelessness. All three circumstances were associated with increased odds of adverse health outcomes, such as poor caregiver health, poor child health, maternal depressive symptoms, and food and energy insecurity, when compared to families with stable housing. Read More
'Depression Education' Effective for Some Teens
In an assessment of their "depression literacy" program, which has already been taught to tens of thousands, Johns Hopkins researchers say the Adolescent Depression Awareness Program (ADAP) achieved its intended effect of encouraging many teenagers to speak up and seek adult help for themselves or a peer. The program provides selected high school teachers a curriculum geared to students in ninth or 10th grade in the required health education classes. In a report of their findings, published in the December issue of the American Journal of Public Health, the researchers say the program was designed to prevent suffering at a time when adolescent depression rates are on the rise and many believe awareness, early recognition and effective therapies can lead to better outcomes. Read More
How Cannabis and CBD Offer Hope in Future Treatments of Autism
It's a lot easier to treat a disorder that has a known cause than one that doesn't. Unfortunately, there is no one cause for autism, which makes it difficult to engineer targeted medications. Instead, a variety of factors contribute to the development of autism: genetic mutations, environmental factors (e.g., pesticides, prenatal drug exposure, parental age) or a combination. The wide range of contributing factors underscores why autism is considered a spectrum with symptom severity ranging from mild to severe. This makes pharmacological treatment of autism particularly difficult. However, accumulating evidence suggests that in many cases of autism, there's a reduction in the brain's "inhibitory tone" (see below). This suggests that cannabis-based medications, particularly CBD-rich preparations that enhance the brain's inhibitory signaling, may be a potential autism treatment. Read More
Bill Would Expand Delaware Autism Program, Provide Resources Statewide
Jennifer Cinnelli Miller always wanted her daughter, Liberty, to go to school near their home in Milford. At first blush, that sounds like a fairly modest dream. But Liberty, now in seventh grade, is one of more than 2,000 students in Delaware with autism spectrum disorder. Though Delaware has a specialized program to serve those students, it only operates out of six school districts. A new bill could change that. The program site closest to the Millers is in Lewes, more than 20 miles away. While it is well-respected, "I didn't want her to be on the bus that long," Miller said. Jennifer has worked closely with the Milford School District so her daughter can be served locally. Jennifer said the staff there are hardworking and dedicated, but just do not have access to the same type of state resources they do in the Cape Henlopen School District. Read More

Houston ISD Leaders Say State's Special Education Plan Falls Short in Helping Districts
Houston ISD leaders on Thursday criticized state lawmakers and the Texas Education Agency for failing to properly fund public education and, specifically, special education services. In a meeting with the Houston Chronicle's editorial board, Superintendent Richard Carranza and board President Rhonda Skillern-Jones knocked the TEA's action plan draft for dealing with special education. They noted that while the agency is asking the state for $84.5 million in new funds, few of those dollars would help districts shore up their programs. Carranza said it was the state that had penalized school districts if they identified more than 8.5 percent of their students as special education, a move that appeared to be driven by cost savings.
"The state really needs to take the responsibility now of saying, 'If you have a student with disabilities, we understand that there's an additional cost associated with that, and that cost should be provided to (independent school districts), so there's no barrier to students getting what they need in school," Carranza said. Read More

Harsh Parenting Linked with Poor School Performance in Kids with ADHD
The way parents interact with their kids may affect how well children with certain behavioral problems like attention deficit hyperactivity disorder-ADHD-perform in school, according to researchers. The researchers studied the associations between the parenting practices of mothers and fathers of children with behavioral problems like ADHD and how those children performed in school. They found an association between mothers that parent negatively-using yelling or spanking, for example, as punishment-and a range of problems in the classroom. "We found that how mom rated her parenting strategies was associated with several different school performance domains," said Dr. Dara Babinski, assistant professor, Penn State College of Medicine. "There were associations between moms using more negative effective control behaviors and children with lower academic achievement, greater behavioral problems in the classroom, and more difficulties in peer and teacher relationships." Read More
Racial Disparities in Special Education: How Widespread is the Problem?
Are too many minority students being placed into special education who don't need to be there? And, once enrolled, are they kept in isolated classrooms or punished more severely than their peers? For 423 school districts in the 2015-16 school year-the most recent year for which complete federal statistics are available-the answer was yes. That's about 3 percent of the nation's 14,500 or so school systems. More than 20 states documented no disproportionality in their districts that year, according to an analysis by the Education Week Research Center.  So are states underestimating the problem? Are they even using the best methods to measure the status of these students? Read More
LATEST JOB LISTINGS POSTED ON NASET
* Executive Director of Special Education
- Under the direction of the Chief Academic Officer, the Executive Director of Special Education provides vision, leadership, oversight and evaluation for the Department of Special Education. A completed application includes all application materials and three supervisory references. This position is posted until filled, with an initial screening date of February 11, 2018. To learn more - 
Click here
* Special Education Teacher (secondary)
- Linwood Center is currently hiring for Special Education teachers for Grades 9-12. The teacher will guide the educational process and provide specialized instruction at the secondary school level for students with autism and related disabilities in classrooms of four to seven students. S/he will use various techniques to promote learning, including individualized instruction, problem-solving assignments, and small-group work. To learn more - 
Click here
* High School Special Education Teacher
- Tutor individual and small groups of students, reinforcing language and reading concepts. Schedule and conduct IEP meetings, coordinating schedules with parents, general education teacher(s), administrator, and all appropriate special education staff. Communicate with parents regarding individual student progress and conduct. Maintain progress records and record progress toward IEP goals. To learn more - 
Click here
* Instructional Specialist
- The STEPP Program's mission is to provide students with learning disabilities who aspire to achieve a college education and who demonstrate the potential for postsecondary success with access and comprehensive support throughout the university experience. By partnering with these students, their families, and a variety of educational communities, the STEPP Program fosters a network of opportunities and resources to empower and support students from admission to graduation from East Carolina University. To learn more - 
Click here
* EXECUTIVE DIRECTOR
- Criterion Child Enrichment is conducting a search for an Executive Director. Founded in 1985 as a not-for-profit organization, Criterion has served families for over 30 years and is a leading provider of early childhood education and early intervention services. Each year the agency serves over 7000 families through a program network that extends throughout the Commonwealth of Massachusetts. To learn more - 
Click here
* Director of Special Education
- We believe that all of our students, including our most vulnerable, can achieve at a high level. The Director of Special Education is charged with ensuring that our schools are able to provide our students with disabilities with the supports they need to achieve their full potential. To learn more - 
Click here
* Program Director ~ Annandale Campus
- Applications are being accepted for this key leadership position within PHILLIPS Programs. The PHILLIPS School ~ Annandale Program Director, reporting to the President & CEO, will be responsible for all aspects of operation of a 200 pupil campus for students with emotional & behavior problems, learning disabilities and other school challenges. The Program Director also oversees a staff of 150. To learn more - 
Click here
* Special Education Teacher - Various
- $50,000/school year (185 days), summers off with year round pay and year round appreciation. Special Education Teachers needed in Arizona (Phoenix and surrounding cities). Needs are in the self-contained and resource settings serving students with emotional disabilities (ED), Autism (A), Severe/Profound (S/P), and Intellectual Disabilities (ID). STARS is the largest school contract agency in AZ. STARS is owned and operated by Occupational Therapists. You will be an employee and receive full benefits. To learn more - 
Click here
* Academic Advisor 1
- Advises and assists current and prospective students regarding interpretation of placement assessment, ascertainment of desired career and academic goals, development of an academic plan, establishment of program requirements related to academic objectives, and course scheduling and registration.Assists in the resolution of individual academic issues. Advises students on academic program changes and resolves issues affecting his/her degree progress and attainment of academic and career objectives. To learn more - 
Click here
* Director of Special Education
-Oversee the development and administration of the District's Individuals with Disabilities Education Act (IDEA) Grants (pre-K and K-12) and the English as a Second Language Grant for English Language Learners (ELL). This includes both managing the budgets for each of the grants as well as developing and maintaining a comprehensive continuum of supports and services for students with disabilities and ELL students from preschool, age three, through high school graduation for both public and nonpublic schools. To learn more - 
Click here
* Director of Student Services - Located in the village of Kenilworth on Chicago's North Shore, District 38's 500-student, 100-employee, JK-8 Joseph Sears School combines the feel and traditions of a small-town community. Its goal is to prepare students for success through their teenage years and beyond by allowing them to cultivate their passions, develop a genuine love of learning and establish a system of values that will guide them throughout their later stages of life. To learn more - Click here


* Learning Specialist/Learning Program Teacher- Woodlands Academy of the Sacred Heart is seeking a certified learning specialist to teach in the school's Learning Program. The position is full-time, and the start date is immediately. Requirements include a master's degree or post-graduate work in education with emphasis in varied exceptionalities or learning disabilities.To learn more - Click here


* Special Education Teacher
- The Adolescent Care Unit (ACU) at Tséhootsooí Medical Center on the Navajo Nation seeks a Special Education Teacher to work with 8 to 10 teens aged 13-17 with mild emotional or behavior issues in a subacute 60-day inpatient program. ACU combines western therapy with Native American traditional cultural methods to foster health and Hozho or harmony, and is located in northeastern AZ. To learn more - 
Click here
* Special Education Teacher
- Various Positions Open: 2 positions for Special Education Resource 5th - 8th, Special Education Resource K-3rd, SPED - Social Skills le-4th, SPED - Social Skills 6th - 8th, Arizona certification required. To learn more - 
Click here
If you are an Employer looking for excellent special education staff - 
Click here
for more information
Food For Thought..........
Success is not the key to happiness. Happiness is the key to success. If you love what you are doing, you will be successful.
Albert Schweitzer