Week in Review - December 7, 2018

NASET
WEEK IN REVIEW
National Association of Special Education Teachers
December 7, 2018 Vol 14 Issue #48

Dear NASET News,

Welcome to NASET's WEEK in REVIEW. Here, we provide you with the latest publications fromNASET to read and or download, as well as some of the most interesting articles that have happened this week in the field of special education. We hope you enjoy this publication. Feel free to send us articles for this publication or let us know your thoughts about the WEEK in REVIEW at news@naset.org. Have a great weekend.

Sincerely,
NASET News Team
NEW THIS WEEK ON NASET
NASET's Autism Spectrum Disorder Series
Social Skills Training for Students with Autism: A Review of Literature
---
Some students with autism spectrum disorder (ASD) may be characterized as displaying behavioral challenges and have difficulties with communication and social skills in the inclusion classroom setting (Majoko, 2016). These students struggle when faced with new routines, new individuals and social events, peer to peer interactions and daily activities that their non-disabled peers complete with ease (Fitzpatrick, Srivorakiat, Wink, Pedapati, & Erickson, 2016). ASD is a neurological development disorder that affects an individual's ability to effectively communicate and socialize with peers (Jagan, & Sathiyaseelan, 2016). However, studies and research have shown that individuals diagnosed and treated at an early age have greater success with communication skills later in life (Jagan, & Sathiyaseelan, 2016). Early intervention includes exposing students to social situations, body language, verbal and non-verbal language, at home, in school, throughout the community and in the clinical settings. These are areas many individuals with autism struggle with on a daily basis (Jagan & Sathiyaseelan, 2016). Studies in autism have shown males are more likely to be diagnosed with autism than females. Males with autism have the same developmental sensors in their brains as females with autism, however the receptive parts of the male brain that reacts to decision making, differs from males to females (Hall et al., 2012). This issue of NASET's Autism Spectrum Disorder Series was written by Ms. Shari Coplin and will cover the topic of social skills training for students with autism. Read More
Harvard Study: Children Who Start School Early More Likely to Get ADHD Diagnosis - Even If They Don't Have It
Harvard University researchers have found that children who start school up to a year sooner than many of their peers are more likely to be diagnosed with ADHD - even if they don't really have the condition. As a result, large numbers of children may be improperly labeled with the disorder when, instead, they are just immature. In a study published in the New England Journal of Medicine, the researchers looked at the records of more than 407,000 children from every state and found that younger children in the same grouping of students had a 30 percent higher risk for an ADHD diagnosis than older students. It said this variation may be explained by experts labeling children as having attention-deficit/hyperactivity disorder when they are simply displaying behavior consistent with their age. Read More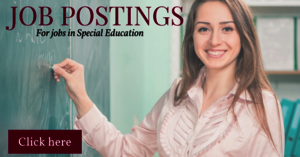 One in 40 U.S. Kids Could Have Autism, Says a New Study. Here's Why That Figure Is Already a Matter of Debate
One in every 40 children in the United States could have autism or an autism spectrum disorder (ASD), according to a new article published in the journal Pediatrics. By contrast, the U.S. Centers for Disease Control and Prevention (CDC) puts the estimate at one in 59 children having ASD nationwide. The true number of children with autism in the U.S. may be somewhere in the middle. And the reason for that discrepancy may have to do with how the data was collected. The study published in Pediatrics relied on numbers from the 2016 National Survey of Children's Health, which is based on reporting from 50,000 parents of children ages 17 and under. The CDC's data collection methods are slightly more conservative in the sense that they rely on medical and school records for 8-year-olds sampled at various sites across the country. That may leave out young people not receiving services related to a possible diagnosis. Read More
Can Home Videos Diagnose Autism?
Home video clips may help assess autism spectrum disorder in children one day, possibly reducing the wait time for diagnosis in the future, according to researchers who tested "feature tagging" on more than 200 videos of autistic and normally-developing young children. In the study, Dennis Wall, PhD, of Stanford University School of Medicine in California, and colleagues tested eight machine-learning models for diagnosing autism from short videos. The videos were viewed by individuals previously untrained in autism diagnosis -- some were high school students -- who were given simple instructions on behaviors to look for. Several of these models "performed well," the researchers wrote in PLOS Medicine, with one showing an area under the receiver-operating characteristic curve of 0.94 for correct diagnosis in children age 2-6. Read More
Trends in Opioid Prescriptions in Children and Adolescents
While the opioid crisis remains a major public health concern in the United States for people of all ages, relatively little research has been conducted in younger populations. A new study by investigators from Brigham and Women's Hospital examined the trends in opioids prescribed for children and adolescents in an analysis of data between 2004 and 2017 from a large commercial insurance provider. The researchers observed a downward shift in opioid prescriptions in children and adolescents, which aligns with previously reported trends in adult populations. Their results are published in JAMA Pediatrics. "Prior studies have shown that, between 1997 and 2012, the rate of hospitalizations due to opioid poisonings nearly doubled in U.S. children and adolescents. Understanding patterns of opioid use in children and adolescents is important because use in early life has been associated with a higher likelihood of opioid misuse in the future," said first author Joshua Gagne, PharmD, ScD, of the Brigham Division of Pharmacoepidemiology and Pharmacoeconomics. Read More
Board Certification in Special Education Available to NASET Members

Through an agreement with The American Academy of Special Education Professionals(AASEP), NASET members now have the opportunity to achieve AASEP Board Certification in Special Education - (B.C.S.E.) at a reduced fee. AASEP Board Certification in Special Education - (B.C.S.E.) is a voluntary choice on the part of the candidate. The candidate for Board Certification wishes to demonstrate a commitment to excellence to employers, peers, administrators, other professionals, and parents. From the standpoint of the Academy, board certification will demonstrate the highest professional competency in the area of special education. Board Certification in Special Educationestablishes a much needed standard for professionals, across disciplines, who work with exceptional children. Read More
TRIVIA QUESTION OF THE WEEK
Congratulations to: Rosemary Duffy, Cindi Maurice, Olumide Akerele, Denise Keeling, Melody Owens, Patsy Ray, Jennifer Womble-Ericson, and Diane Campbell-Mitchell who all knew the answer to last week's trivia question.
QUESTION: According to the Centers for Disease Control (CDC), studies have shown that among identical twins, if one child has this disorder, then the other will be affected about 36-95% of the time. In non-identical twins, if one child has the disorder, then the other is affected about 0-31% of the time. What is the disorder?
ANSWER: AUTISM
FUN TRIVIA QUESTION THIS WEEK--Researchers at the University of Turin, Italy, calculated an influence score for 47,000 films listed in IMDb (the internet movie database). The score was based on how much each film had been referenced by subsequent films. The authors found that the top 20 most influential films were all produced before 1980 and mostly in the United States. The second most influential film of all time was Star Wars and the third was Psycho. Based on the research done, what is considered the most influential film of all time? (Note-this research study is published in the open access journal Applied Network Science)
If you know the answer, email us at contactus@naset.org by December 10, 2018. We will acknowledge your correct answer in the next edition of the Week in Review
Music Supports the Auditory Skills of Children with Hearing Impairments
Researchers at University of Helsinki, Finland, and University College London have found evidence that children with hearing impairment and cochlear implants can benefit from hobbies involving music and especially singing. The results published in Music Perception show that the auditory skills of hearing impaired children are connected to the amount of singing and music in their everyday lives. In the study, University lecturer of logopedics Ritva Torppa, PhD, from University of Helsinki measured auditory skills, perception of speech in noise, singing skills, and brain responses to changes in musical sounds in children with cochlear implants. Some children took part in regular singing and other musical activities while others did not. "Hearing impaired children with cochlear implants who sing regularly have better perception of speech in noise compared to children who don't sing. Read More
First Risk Genes for ADHD Found

A major international collaboration headed by researchers from the Danish iPSYCH project, the Broad Institute of Harvard and MIT, Massachusetts General Hospital, SUNY Upstate Medical University, and the Psychiatric Genomics Consortium has for the first time identified genetic variants which increase the risk of ADHD. The new findings provide a completely new insight into the biology behind ADHD. Our genes are very important for the development of mental disorders -- including ADHD, where genetic factors capture up to 75% of the risk. Until now, the search for these genes had yet to deliver clear results. Researchers from the Psychiatric Genomics Consortium have compared genetic variation across the entire genome for over 20,000 people with ADHD and 35,000 who do not suffer from it -- finding twelve locations where people with a particular genetic variant have an increased risk of ADHD compared to those who do not have the variant. Read More
Texas Spent Less to Help Children with Disabilities in 2018, Report Says
Texas spent less money this year to help fewer babies and toddlers struggling with autism, speech delays, Down syndrome or other disabilities than it did six years ago despite estimates that more children are in need, according to a report released Tuesday. Children under three years old with disabilities or developmental delays are eligible for therapy through the state's Early Childhood Intervention program to help them learn to walk, communicate and get ready for school. The services are available to any family regardless of income. The therapy is free for children in foster care or those covered by Medicaid. Access to early intervention has helped reduce the academic, social and behavioral challenges that children with disabilities can face and reduces the need for special education, according to the study by Texans Care for Children, a watchdog group. Read More
Honor Society for Special Education Teachers

LATEST JOB LISTINGS POSTED ON NASET
* DIRECTOR - St. Francis de Sales School for the Deaf is seeking a committed, inspirational and highly effective manager as its next Director. The Director will lead, guide, and direct members of the senior administration and faculty in setting and achieving the highest standards of excellence in the educational programs and operating systems. This individual will oversee and administer the use of facilities, property, and funds in the best interest of the school. To learn more - Click here
* Special Education Teacher - Chicago - The Invo-Progressus Team has incredible opportunities for Special Education Teachers...or, as we like to call them, Superheroes. If you use your super powers to help ensure that children have access to the best education possible in the least restrictive environment, we would love for you to join the Invo-Progressus team! We are currently seeking full-time Special Education Teachers for all subjects in Chicago and Waukegan, IL to provide services during the 2018-2019 School Year. Call 800-434-4686 today to speak with a dedicated Career Services Manager!. To learn more - Click here
* Special Education Teacher - Philadelphia, PA - The Invo-Progressus Team has incredible opportunities for Special Education Teachers...or, as we like to call them, Superheroes. If you use your super powers to help ensure that children have access to the best education possible in the least restrictive environment, we would love for you to join the Invo-Progressus team! We are currently seeking full and part-time Special Education Teachers in Philadelphia, PA where you will be part of a dynamic, collaborative team of professionals focused on driving positive outcomes for students. To learn more - Click here
* Special Education Teacher-Grades K-12 - K12 is a dynamic company on a mission to provide the most compelling, comprehensive, and effective K-12 education available. Our employees are a critical part of an organization that is providing powerful, new options for the way children can be educated. They have a passion for education and a drive to make a difference. We pride ourselves on maintaining the highest level of integrity. To learn more - Click here
* Director of Special Education - Stevenson HS D125 is seeking to hire a Director of Special Education for the 2019-2020 school year. This individual will serve as a member of the school's leadership team and is responsible for leading the school's efforts in the area of Special Education services. The Director is responsible for supervision of special education programming, leading the district's efforts in compliance under legal standards, managing the special education budget, interfacing with parents, and leading staff development efforts in the Division. To learn more - Click here
* Executive Director - The ED works with the Board of Directors to provide leadership for the development and implementation of the strategic vision and plan of CFEC. Within the framework of the goals, objectives and policies established by the Board of Directors, the ED is responsible for the administration of all components of the Corporation. The ED effectively communicates CFEC's plans and policies to broad audiences and develops and nurtures productive relationships and resources deemed essential for the attainment of CFEC's goals and objectives. To learn more - Click here
* Significant Support Needs - Teacher- Special Education: As a collaborative member of the special education team, this person will be responsible for teaching/evaluating and implementing an education program for significant support needs (SSN) students utilizing inclusionary practices whenever possible. Instruct students utilizing evidenced based literacy and math education methodologies and instructional techniques. Integrate children with severe disabilities and modify/adapt curriculum for general classroom. To learn more - Click here
* Reading Tutor - Tutors needed to provide multi-sensory, systematic, phonics-based instruction to students in grades K-12. Effectively utilize multi-sensory structured language instructional techniques, and demonstrate explicit teaching, modeling, guided practice, and consistent review in lessons. Understand the language processes and how they impact the development of proficient readers and writers. To learn more - Click here
* Special Education Teacher K-12 or Preschool - For over 100 years, HeartShare has been dedicated to improving the lives of people in need of special services and supports. The HeartShare team, now 2,100 employees and growing, helps individuals develop to their fullest potential and lead meaningful and enriched lives. To learn more - Click here
* Special Education Instructor (K-12) - Compass Charter Schools is one of California's leading WASC-accredited virtual charter schools of choice. Families from across the state choose us for the 21st century online and home study learning options provided through our cutting-edge curriculum. Success in balancing the development of the whole child is central to our mission and to leading and serving the parents and scholars of California. To learn more - Click here
* Special Education Teacher- Chicago - Jewish Child & Family Services (JCFS) provides vital, individualized, results-driven, therapeutic and supportive services for thousands of children, adults and families of all backgrounds each year. JCFS is currently seeking a Special Education Teacher to work with individuals and small groups of children (K - 12) with emotional and behavior disorders in a therapeutic special education classroom. The Therapeutic Day School is located in West Rogers Park, Chicago, IL. To learn more - Click here
If you are an Employer looking for excellent special education staff - Click here for more information

Food For Thought..........
Consistency is the fruit of the tree of success. The more you do something effectively and with a goal in mind, the better you will get at it and the more you will feel fulfilled.
Dan O'Brien