Week in Review - August 3, 2018
NASET
WEEK IN REVIEW
National Association of Special Education Teachers
August 3, 2018                     Vol 14 Issue #30
Dear NASET News,


Welcome to NASET'sWEEK in REVIEW.  Here, we provide you with the latest publications fromNASET to read and or download, as well as some of the most interesting articles that have happened this week in the field of special education. We hope you enjoy this publication.  Feel free to send us articles for this publication or let us know your thoughts about the WEEK in REVIEW at news@naset.org. Have a great weekend.

Sincerely,



NASET News Team
NASET Special Educator e Journal

Table of Contents
---
Special Education Legal Alert. By Perry A. Zirkel
Creating a Climate of Achievement in Secondary Inclusive Classrooms for Students with Behavioral and Learning Difficulties: Features of an Effective Instructional and Classroom Management System. By Craig Darch, Sean Wachsmuth, Eric Darch, Kate Simmons, Vanessa Hinton and Danny Owes
Model Special Education Letters
Buzz from the Hub
Students Get Involved!
The Barriers to Collaboration, Inclusion and Teamwork within the Special Education Community. By Cecilia Scott-Croff
From the Latest Issue of the Journal of the American Academy of Special Education Professionals (JAASEP): The Impact of Assistive Technology on Autism Spectrum Disorder: A Systematic Review. By Angela Bollin, Julia VanderMolen and Taylor Bierwagen
Myalgic Encephalomyelitis/Chronic Fatigue Syndrome (ME/CFS) in Children: Fact Sheet for Education Professionals
Acknowledgments
Professional Development Courses - Free for Members!
Early Intervention and Preschool Assessment - Video Lecture Course
---
In 1986, Congress created a nationwide incentive for states to implement coordinated systems of early intervention services for infants and toddlers with disabilities and their families by enacting P.L. 99-457. This is currently known as Part C of IDEIA. Part C of the Individuals with Disabilities Education Improvement Act provides financial assistance to states for the purpose of providing services to infants and toddlers (age birth through two) with disabilities. The purpose of these services is to enhance the development of infants and toddlers with disabilities and to minimize their potential for developmental delay. Referral to early intervention services can be based on objective criteria, screening tests, or clinical suspicion. Under IDEIA (Part C), individual states retain the right to determine eligibility criteria for early intervention services, and some require referral within a certain time period. This NASET professional development video course focuses on the importance of early intervention, as well as discussing some of the key issues in preschool assessment. After taking this course, you should understand the following:
Overview and purpose of early intervention
Part C of the Individuals with Disabilities Education Improvement Act
Eligibility criteria for early intervention services
Evaluation of infants and toddlers for early intervention services
Individualized Family Service Plan (IFSP)
Purpose of the initial IFSP process
Notice required to families for an IFSP meeting
Timeline corresponding with an IFSP
Contents of an IFSP
Early intervention services available to infants and toddlers
IFSP Reviews
Transition from early intervention to preschool settings
Overview of preschool assessment
The challenge of preschool assessment
Working with families
This is a course that contains four video lectures, an accompanying PowerPoint Presentation file and PDF of the PowerPoint slides for your notes. 
Early Intervention and Preschool Assessment
Getting Started With Person-First Language
As educators strive to be inclusive of all children, one way to begin is to actively use person-first language, a form of linguistic etiquette in which we describe a trait or diagnosis as something a person has rather than as who they are-e.g., "a person with diabetes," not "a diabetic." This is a way to honor and welcome students with different abilities. Indeed, how we discuss and describe our students profoundly impacts their sense of inclusion in the classroom. To begin using person-first language, we should initially try to understand its purpose and meaning. At its core, person-first language seeks to acknowledge the inherent and equal value of every individual, before attaching any other descriptors or identities the person may view as secondary or not intrinsic. Communicating using person-first language begins with empathy. Read More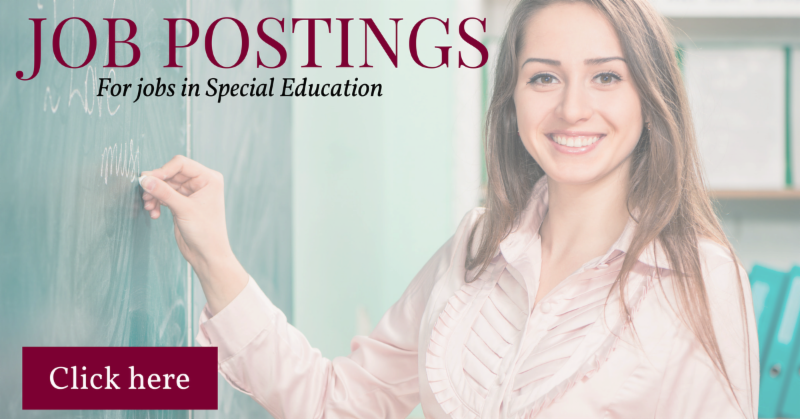 Conditions that Accompany Autism, Explained
More than half of people on the spectrum have four or more other conditions1. The types of co-occurring conditions and how they manifest varies from one autistic person to the next. These conditions can exacerbate features of autism or affect the timing of an autism diagnosis, so understanding how they interact with autism is important. Here is what researchers know about the conditions that often accompany autism. The conditions that overlap with autism generally fall into one of four groups: classic medical problems, such as epilepsy, gastrointestinal issues or sleep disorders; developmental diagnoses, such as intellectual disability or language delay; mental-health conditions, such as attention deficit hyperactivity disorder (ADHD), obsessive-compulsive disorder or depression; and genetic conditions, including fragile X syndrome and tuberous sclerosis complex. Read More
Feds: Michigan the Only State to Need Special Education Intervention
Michigan is the only state in the nation that failed to meet federal special education requirements and requires intervention, according to a U.S. Department of Education evaluation. Federal education officials rated Michigan's annual performance on meeting the Individuals with Disabilities Education Act, or IDEA, for the 2016-17 school year as "needs intervention." Federal officials use both compliance and results data for a "letter of determination" on whether a state "meets requirements," "needs assistance" or "needs intervention." Michigan's rating came from its high drop-out rate and low graduation rate for students with disabilities, education experts say, as well as its poor performance in results data, which includes student assessments. Read More
U.S. Firms Slowly Getting Better at Disability Inclusion
The Disability Equality Index (DEI) in the U.S. has revealed 126 out of 145 companies scored a 100 rating when it came to the inclusion of people with disabilities. These companies account for 7.8 million employees in the U.S. The Index which surveys Fortune 1000 corporations and Am Law 100 is a joint initiative between American Association of People with Disabilities (AAPD) and the U.S. Business Leadership Network (USBLN). The index measures key performance indicators such as organizational culture, leadership, accessibility, employment, community engagement, support services and supplier diversity. Read More
Board Certification in Special Education Available to NASET Members

Through an agreement with The American Academy of Special Education Professionals(AASEP), NASET members now have the opportunity to achieve AASEP Board Certification in Special Education - (B.C.S.E.) at a reduced fee. AASEP Board Certification in Special Education - (B.C.S.E.) is a voluntary choice on the part of the candidate. The candidate for Board Certification wishes to demonstrate a commitment to excellence to employers, peers, administrators, other professionals, and parents. From the standpoint of the Academy, board certification will demonstrate the highest professional competency in the area of special education. Board Certification in Special Educationestablishes a much needed standard for professionals, across disciplines, who work with exceptional children.
Read More
TRIVIA QUESTION OF THE WEEK
Congratulations to: Melody Owens, Patsy Ray, Olumide Akerele, and Cindi Maurice who all knew the answer to last week's trivia question.


QUESTION:
According to a study published in the July 3, 2018, online issue of Neurology® (the medical journal of the American Academy of Neurology), people who have been exposed to paint, varnish and other solvents and who also carry genes that make them more susceptible to developing a certain disease may be at much greater risk of developing the disease than people who have only the exposure to solvents or the disease's genes. The research suggested that people with exposure to solvents who also carry the genes that make them more susceptible to this disease are nearly seven times as likely to develop the disease as people with no solvent exposure who do not carry the genes. What is the disease?
ANSWER:  Multiple Sclerosis (MS)
THIS WEEK'S QUESTION:  What is the name of the specific learning disability that affects a person's handwriting ability and fine motor skills? Problems may include illegible handwriting, inconsistent spacing, poor spatial planning on paper, poor spelling, and difficulty composing writing as well as thinking and writing at the same time.
If you know the answer, email us at contactus@naset.org by August 6, 2018.  We will acknowledge your correct answer in the next edition of the Week in Review
Link Found between Resilience to Dyslexia and Gray Matter in the Frontal Brain
Dyslexia, a reading disorder, is characterized by a difficulty in "decoding" -- navigating between the visual form and sounds of a written language. But a subset of dyslexic people, dubbed "resilient dyslexics," exhibit remarkably high levels of reading comprehension despite difficulties decoding. What is the precise mechanism that allows certain individuals with dyslexia to overcome their low decoding abilities and ultimately extract meaning from text? A new joint Tel Aviv University and University of California San Francisco study identifies the brain mechanism that accounts for the discrepancy between low decoding skills and high reading comprehension. The research was led jointly by Dr. Smadar Patael of TAU's Department of Communication Disorders and Prof. Fumiko Hoeft, who is currently at the University of California San Francisco and starts as director of the University of Connecticut's Brain Imaging Research Center this fall. The research was recently published in PLOS One. Read More
Importance of Language Development in Low-Income, High-Risk Children
Language sets the stage for how children grow, develop, and learn. University of Miami Assistant Professor of Psychology Lynn Perry, whose research focuses on language and cognitive development in children, says a child's early years of language development are critical for the fundamentals of school readiness, such as literacy skills and social and emotional growth. In a recent study published in the journal PLOS One, Perry and a team of fellow researchers who examined child speech interactions over the course of a year at the UM Linda Ray Intervention Center found that vulnerable children benefit from conversations with their peers and their teachers. Read More
Diabetes During Pregnancy May Increase Baby's Heart Disease Risk
Gestational diabetes may increase the risk of blood vessel dysfunction and heart disease in offspring by altering a smooth muscle protein responsible for blood vessel network formation. Understanding of the protein's function in fetal cells may improve early detection of disease in children. The study is published ahead of print in the American Journal of Physiology -- Cell Physiology. Gestational diabetes, a state of prolonged high blood sugar during pregnancy, affects approximately 7 percent of pregnant women. Uncontrolled gestational diabetes may result in high blood pressure during pregnancy or in premature birth or stillbirth. Previous research has found that levels of a protein called transgelin are higher in offspring of women with gestational diabetes. Read More
Therapy Dogs Effective in Reducing Symptoms of ADHD, Study Finds
In a first of its kind randomized trial, researchers from the UCI School of Medicine found therapy dogs to be effective in reducing the symptoms of attention deficit/hyperactivity disorder (ADHD) in children. The study's main outcomes were recently published by the American Psychological Association in the Society of Counseling Psychology's Human-Animal Interaction Bulletin (HAIB). Additional new findings were presented at the International Society for Anthrozoology 2018 Conference held July 2-5 in Sydney, Australia. Titled, "A Randomized Controlled Trial of Traditional Psychosocial and Canine-Assisted Interventions for Children with ADHD," the research involved children aged 7 to 9 who had been diagnosed with ADHD and who had never taken medicines for their condition. The study randomized participants to compare benefits from evidenced-based, "best practice" psychosocial interventions with the same intervention augmented by the assistance of certified therapy dogs. The research was led by Sabrina E. B. Schuck, PhD, MA, executive director of the UCI Child Development Center and assistant professor in residence in the Department of Pediatrics at UCI School of Medicine. Read More
Health of Mom's Gut a Key Contributor to Autism Risk, Study Suggests
A mother's microbiome -- the collection of microorganisms that naturally live inside us -- during pregnancy plays a critical role in determining the risk developing autism-spectrum disorders, new research from the University of Virginia School of Medicine suggests. The work raises the tantalizing possibility that preventing forms of autism could involve modifying an expectant mom's diet or taking custom probiotics. Further, the UVA scientists were able to use their discovery to prevent the development of autism-like neurodevelopmental disorders in lab mice. They found they could halt the development of such disorders by blocking a particular inflammatory molecule produced by the immune system. Targeting this molecule, interleukin-17a, offers another potential avenue for preventing autism in people, the researchers say. They caution, however, that this approach would be much more complex because of the risk of side effects. Read More
Digital Media Use Linked to Behavioral Problems in Kids
Are children who spend lots of time using digital devices prone to psychiatric problems? A team of USC scientists says yes in a new study that appears today in the Journal of the American Medical Association. Teens who are heavy users of digital devices are twice as likely as infrequent users to show symptoms of attention-deficit/hyperactivity disorder (ADHD), the study finds. The association is persistent as researchers tracked nearly 2,600 teenagers for two years. The study focuses on the mental health consequences of a new generation of ubiquitous digital diversions, including social media, streaming video, text messaging, music downloads and online chatrooms, among others. It differs from previous research that linked use of TV or video games to the illness. Read More
Incarceration of Parents Impacts Health of their Children into Adulthood
A new study published in Pediatrics found that young adults who had a parent incarcerated during their childhood are more likely to skip needed healthcare, smoke cigarettes, engage in risky sexual behaviors, and abuse alcohol, prescription and illicit drugs. These findings have a potentially broad impact, as more than five million U.S. children have had a parent in jail or prison. Strikingly, incarceration of a mother during childhood, as opposed to a father, doubled the likelihood of young adults using the emergency department instead of a primary care setting for medical care. Young adults whose mothers had been incarcerated were also twice as likely to have sex in exchange for money, while those with histories of father incarceration were 2.5 times more likely to use intravenous drugs. Read More
Brain Iron Levels May Predict Multiple Sclerosis Disabilities
A new, highly accurate MRI technique can monitor iron levels in the brains of multiple sclerosis (MS) patients and help identify those at a higher risk for developing physical disability, according to a study published in the journal Radiology. MS is a disease that attacks three critical components of the central nervous system: the neurons (nerve fibers), myelin (the protective sheath around the neurons), and the cells that produce myelin. Common symptoms of MS include weakness, spasticity and pain. The disease can progress in many patients, leaving them severely disabled. Brain atrophy is the current gold standard for predicting cognitive and physical decline in MS, but it has limitations, said study lead author Robert Zivadinov, M.D., Ph.D., professor of neurology at the Jacobs School of Medicine and Biomedical Sciences at the University at Buffalo (UB) in Buffalo, N.Y. He is director of the Buffalo Neuroimaging Analysis Center in the Jacobs School and the Center for Biomedical Imaging at UB's Clinical and Translational Science Institute. Read More
'No Evidence' Grammar Schools Can Promote Social Mobility
Expanding the number of grammar schools is unlikely to promote social mobility by providing more opportunities for disadvantaged pupils, a new study published in Educational Review finds. Study author Binwei Lu, of Durham University, used England's National Pupil Database to show how a child's chances of going to grammar school varied depending on the Local Authority (LA) in which they lived, their social and ethnic background, and their attainment level at primary school. The database included more than 600,000 pupils, of which around 186,000 were in the 36 LAs with grammar schools. In those LAs, the proportion of pupils attending such schools varied widely: from 1.4 to 37.4 per cent. Selection criteria also varied, with pupils in certain LAs needing to achieve more than twice the Key Stage 2 marks of those in other LAs to have any chance of being admitted. Read More
Longer Hours on Social Media May Increase Teens' Risk of Cyberbullying
Cyberbullying may be linked to higher use of social network sites by school children aged 14-17 years, rather than to simply having a social network profile, according to a study published in the open access journal BMC Public Health, which examined data from several European countries. Researchers at the National and Kapodistrian University of Athens, Greece found that school children in Romania, Germany and Poland were more likely to experience cyberbullying, such as aggressive and threatening messages, social exclusion, spreading rumors and sharing private, inappropriate or humiliating information, if they used social network sites for more than 2 hours a week day. Co-author Professor Artemis Tsitsika said: "This is an important finding which challenges past research suggesting that simply having, rather than excessive use of, a social network site profile increases the risk of becoming a victim of cyberbullying." Read More
The Bendy Plastic Straw was Originally Used in Hospitals and Vital for People with Disabilities
Starbucks announced plans to eliminate plastic straws in all its 28,000 outlets by 2020. Unveiling photographs of a new lid cup design today, the world's largest beverage chain estimates that it will save a billion straws each year. Many sustainability experts and environment advocates cheered Starbuck's planet-saving initiative as a significant milestone in the campaign to combat the 8 million metric tons of new plastic waste entering the world's oceans each year. But in the bid to design alternatives to straws, there's one oft-ignored population that will be negatively affected when the much-maligned drinking devices aren't so readily available. For many people with physical disabilities, straws "are vital for independent living." Read More
Honor Society for Special Education Teachers

LATEST JOB LISTINGS POSTED ON NASET
* Special Education Teacher
- Oakes Children's Center's Counseling Enriched Education Program, or CEEP, is a school-based mental health program for children in grades K - 8, who present with significant emotional and academic needs. Most students are referred to Oakes' CEEP because they have been unsuccessful in small classrooms within their district and need a school with on-site mental health providers. To learn more - 
Click here
* Special Education Teacher - Chester Community Charter School (CCCS) proudly serves students in grades K-8 on four campuses in nine school buildings in the Chester Upland Community. More than 4,000 students - two thirds of the district - call CCCS their school. We are offering competitive salaries AND a $6,000 signing bonus for full-time Special Education teachers hired for the 2018-2019 school year! To learn more -
Click here
* Director of Diverse Learners/Special Education
- Responsibilities include; Supervise, direct, coach SPED teachers, Supervise, direct, coach paraprofessionals, Create/oversee all SpEd team structures Support teachers in progress monitoring for IEPs and Attend all Chicago Public Schools SpEd policy meetings and communicate outcomes/updates to team. To learn more - 
Click here
* Special Education Teacher
- will provide support to the instructional process by serving as a teacher with specific responsibility for developing diverse learners success in academics, interpersonal skills and other activities. The special education teacher will collaborate closely with all other teachers at Moving Everest Charter School to ensure the success of diverse learners. To learn more - 
Click here
* Special Education Teacher
- EdTheory is currently looking for Special Educational Teachers (SPED) for multiple full-time positions in the Hollister,Santa Rosa and San Jose area in California. Candidates with certification and experience working with children preferably in school based settings are welcome to apply!. To learn more - 
Click here
* Special Education Teacher
- AppleTree Early Learning Public Charter School seeks a motivated, passionate, and experienced Special Education Teacher to provide case management and direct services to children identified for special education and related services. The Special Education Teacher ensures that all children and families with special needs receive optimal developmentally appropriate educational experiences. The Special Education Teacher will implement students' Individual Education Plans (IEPs) in inclusion, push in and/or pullout settings.To learn more - 
Click here
* Special Education Coordinator
- AppleTree Early Learning Public Charter School seeks a motivated, passionate, and experienced Special Education Coordinator to provide case management for students identified for special education and related services. The Special Education Coordinator ensures that all children and families with special needs receive optimal developmentally appropriate educational experiences. To learn more - 
Click here
* Certified Special Education Teachers: K-12 (TEXAS)
- Uplift Education has Special Education Teacher positions open at primary, middle, and high school levels at our schools in the Dallas/Fort Worth, Texas area. Uplift Education is the largest public charter school network in North Texas. Our schools have received national recognition and 100% of our graduates have been accepted to college.To learn more - 
Click here
* Special Education Teacher
- Rivermont Schools are now hiring special education teachers at multiple locations throughout Virginia. Sign on bonus of $2,000 and relocation assistance of $5,000 are available for those who qualify. To learn more - 
Click here
* Special Education Manager
- The Special Education Manager supports teachers, administrators, and staff in ensuring that AppleTree Early Learning Public Charter School and AppleTree@ programs (collectively "AppleTree") provides optimal support to all children. The Special Education Manager develops knowledge of all stakeholders of the inclusion setting in order to best support students with disabilities. The Special Education Manager ensures high quality specialized instruction and optimal compliance within special education law. This is a supervisory position. To learn more - 
Click here
* Special Education Teacher - Primary Level
- The duties of this job include providing specialized instruction to meet the unique needs of students with disabilities. The teacher will evaluate and assess student progress. The teacher will be responsible for classroom instructional activities and implementation of IEP's, including behavior plans. To learn more - 
Click here
* Special Education Teacher
- DCD Center Based at Roosevelt Elementary School - Provides research-based specialized instruction to address the instructional goals and objectives contained within each student's IEP. Assesses student progress and determines the need for additional reinforcement or adjustments to instructional techniques. Employs various teaching techniques, methods and principles of learning to enable students to meet their IEP goals. To learn more - 
Click here
* Special Education Teachers-All Areas
- Stafford County Public Schools is actively seeking certified Special Education-All Areas Teachers for the upcoming 2018-2019 school year. We also offer Travel Reimbursement for out of state applicants available ONLY with a signed contract. To learn more - 
Click here
If you are an Employer looking for excellent special education staff -
Click here
for more information
Food For Thought..........
Consistency is the true foundation of trust. Either keep your promises or do not make them.
Roy T. Bennett