Week in Review - August 17, 2018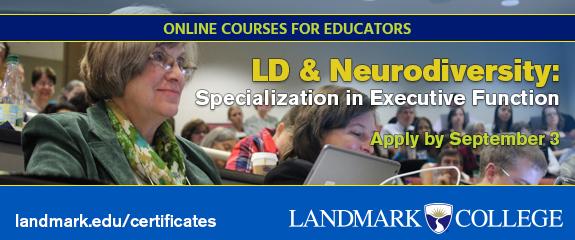 NASET
WEEK IN REVIEW
National Association of Special Education Teachers
August 17, 2018                     Vol 14 Issue #32



Dear NASET News,


Welcome to NASET'sWEEK in REVIEW.  Here, we provide you with the latest publications fromNASET to read and or download, as well as some of the most interesting articles that have happened this week in the field of special education. We hope you enjoy this publication.  Feel free to send us articles for this publication or let us know your thoughts about the WEEK in REVIEW at news@naset.org. Have a great weekend.

Sincerely,



NASET News Team
NASET's Transition Services Resources
Independent Living Connections
---
Independent living is about life, isn't it? It's about choice, seeing to your own affairs, and pursuing your talents, interests, passions, and selfhood as independently as possible. We all would like to see our young people grow to adulthood and find their place in the world, doing for themselves to the best of their ability. Disability can complicate independence, to be sure, which is why independent living can be an important part of helping a young person with a disability get ready for life after high school. The more involved the disability, the more likely it is that independent living will be a subject of serious discussion-and preparation. This issue of NASET's Transition Services Resources is designed to help you take apart the concept of independent living, examine its many elements, and put the concept back together again with concrete plans and insight into what it takes to turn the concept into reality. 
Read More
Professional Development Courses - 
Free for Members
Identification and Evaluation of Children with Suspected Disabilities
---
The identification and evaluation of a child with a suspected disability is a critical step in the special education process.Under IDEIA 2004, each local education agency (LEA) must establish procedures by which children in need of special education and related services are identified. These are known as "Child Find" efforts. States are left to develop their own identification procedures, but IDEIA requires an active effort to identify children in need of special education services. Evaluation procedures determine "whether the child has a disability and the nature and extent of the special education and related services that the child needs." The evaluation of a child for a suspected disability must be individualized, meaning that the procedures and methods of evaluation must address a student's unique needs, rather than be a general assessment that can be used interchangeably with all students. The focus of this NASET video professional development course will address the step-by-step process in the identification and evaluation of a child with a suspected disability. After taking this course, you should understand the following:
Overview of the evaluation of a child with a suspected disability
Indicators of Children Who May Have a Suspected Disability and Need an Evaluation
How Students Are Identified For An Evaluation For A Suspected Disability
Child Study Teams (CST)
Parental Consent
Consent v. Agreement
Evaluation Standards Under IDEA
Multidisciplinary teams (MDT)
Validity
Reliability
Components of a Comprehensive Evaluation
Eligibility Meetings
Parent Refusal to Consent
Annual and Triennial Reviews
EPA Ordered to Ban Pesticide Linked to Learning Disabilities
A federal court has ordered the Environmental Protection Agency (EPA) to ban a widely used pesticide linked to learning disabilities in children. The decision said the EPA must prohibit the use of the pesticide, known as chlorpyrifos, within 60 days. Several environmental groups sued to force the ban, after the EPA under Donald Trump decided to allow farms to continue using the pesticide on food products. That was a reversal of the agency's policy under Barack Obama, when it had begun the process of banning the chemical. Seven states and Washington DC also intervened in the case to back a ban. The court found that studies showed children exposed before birth to low doses of the product, initially developed as a nerve gas during the second world war, had reduced IQ, attention deficit disorder and delayed motor development, yet the EPA "equivocated and delayed" over the years on banning it.
Read More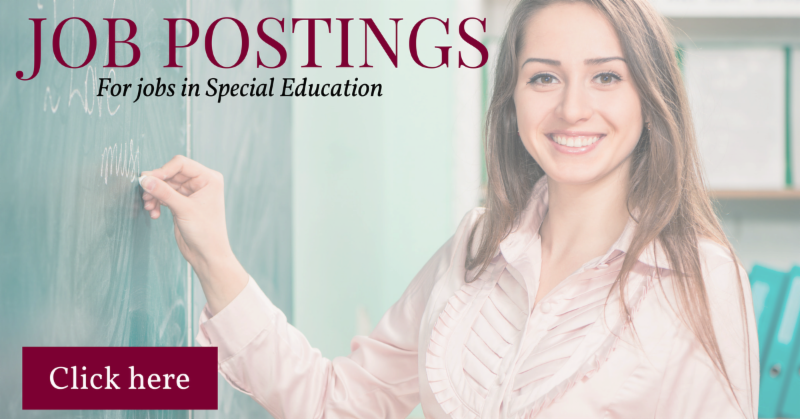 ADHD Medications: Of All Available Drugs, Methylphenidate Should be First Option for Short-Term Treatment in Children
Of the drugs available for attention-deficit hyperactivity disorder (ADHD), the most effective and safe for short-term treatment is methylphenidate for children, and amphetamines for adults, according to the most comprehensive evidence yet from a network meta-analysis and systematic review comparing the effectiveness and safety of seven ADHD drugs against placebo, published in The Lancet Psychiatry journal. The study compared the effectiveness and side effects of amphetamines (including lisdexamfetamine), atomoxetine, bupropion, clonidine, guanfacine, methylphenidate, and modafinil with each other or with placebo over 12 weeks of treatment. However, more research to confirm longer term effects of ADHD medications is urgently needed.
Read More
It's Time to Get Smart about Gifted Learning, and Who Gets Exposed to it
I may dislike the way gifted education is done because I was once overlooked for a gifted program. Blame it on a clerical error. Three of my middle-school friends with the same grades I had were accelerated to algebra while I wasn't. The high school had lost my file. Our gifted programs need help. Money is limited. Schools will designate one child who is a point above the test cutoff as gifted and reject a similar child for being a point below. Many educators consider the system arbitrary and devoid of useful research. They want to offer enriched lessons to anyone who might benefit. I thought schools were doing their best to make sensible decisions, until I had a distressing surprise. While rummaging through the gifted-program website of the school district educating some of my relatives, I found a list written by Janet Szabos in 1989 for Challenge magazine. At first, I thought it was a mistake, or a joke. Read More
Does the Universal Symbol for Disability Need to be Rethought?
Ninety-three percent of people with disabilities don't use a wheelchair, even though the universal symbol that identifies this group is a person in a wheelchair. Liam Riddler, a creative at London's McCann office, points to his brother, who suffers from Crohn's disease-a condition that causes inflammation of the digestive tract, potentially causing pain, severe diarrhea, fatigue, weight loss, and malnutrition. It's an invisible disability: Nobody would know about it by looking at him. Most people don't understand why he may need to use accessible toilets or take advantage of priority seating. Public ignorance of these invisible disabilities and the discrimination that results is what prompted Riddler and his colleague-McCann London's deputy of art Lisa Carrana-to ask an obvious but difficult question: Do we need other symbols for people with invisible disabilities? Read More
Board Certification in Special Education Available to NASET Members

Through an agreement with The American Academy of Special Education Professionals(AASEP), NASET members now have the opportunity to achieve AASEP Board Certification in Special Education - (B.C.S.E.) at a reduced fee. AASEP Board Certification in Special Education - (B.C.S.E.) is a voluntary choice on the part of the candidate. The candidate for Board Certification wishes to demonstrate a commitment to excellence to employers, peers, administrators, other professionals, and parents. From the standpoint of the Academy, board certification will demonstrate the highest professional competency in the area of special education. Board Certification in Special Educationestablishes a much needed standard for professionals, across disciplines, who work with exceptional children.
Read More
TRIVIA QUESTION OF THE WEEK
Congratulations to: Christine Paese, Melinda French, Diane Staker, Elizabeth Parks, Caitlin Farley, Al Slater, Sharon Johnson-Hiltz, Paula Riser, Jennifer Womble-Ericson, Kimberly Smathers, Cindi Maurice, Raynelle B. Lanier, Sherri Richards, Daniel Rayder, Rhonda McKimpson, Diane Campbell-Mitchell, Melanie Olson, Melody Owens, Olumide Akerele, Catherine Blackwell, Patsy Ray,   who all knew the answer to last week's trivia question.


QUESTION:
Last month, the world's largest beverage chain announced plans to eliminate plastic straws in all its 28,000 outlets by 2020. Many sustainability experts and environment advocates cheered this company's planet-saving initiative as a significant milestone in the campaign to combat the 8 million metric tons of new plastic waste entering the world's oceans each year. But in the bid to design alternatives to straws, there' one oft-ignored population that will be negatively affected when the much-maligned drinking devices aren't so readily available. For many people with physical disabilities, straws "are vital for independent living." What is the name of company that made this announcement?
ANSWER:  STARBUCKS
THE TRIVIA QUESTION OF THE WEEK WILL RETURN ON AUGUST 24, 2018
Doctors with Disabilities Push for Culture Change in Medicine
Lisa Iezzoni was in medical school at Harvard in the early 1980s when she was diagnosed with multiple sclerosis. She started experiencing some of the symptoms, including fatigue, but she wasn't letting that get in the way of her goal. Then came the moment she scrubbed in on a surgery and the surgeon told her what he thought of her chances in the field. "He opined that I had no right to go into medicine because I lacked the most important quality in medicine," Iezzoni recalls "And that was 24/7 availability." Iezzoni graduated from medical school but didn't end up becoming a practicing doctor. This was before the Americans with Disabilities Act passed in 1990, and she says she just didn't have the support. Read More
Boy with Autism May Lose His Therapy Ducks after Neighbor Complaints
When Dylan Dyke is away from his ducks, he's counting down the minutes until he returns home. When the 12-year-old boy darts through the door and into the backyard, the excitement, his family says, is shared equally among the ducks and Dylan. Dubbed the "duck run," Dylan runs around the yard and the ducks hop and flap their wings. The ducks, Nibbles and Bill, are more than pets to Dylan. According to his therapist, the ducks are emotional-support animals for the West Michigan boy who has high-functioning autism. Dylan and his ducks are at the center of a zoning dispute in Georgetown Township. Some neighbors complained about the ducks and the property's zoning doesn't allow for them. Read More
Report: Most Elementary, Special Education Teachers Not Required to Show They Can Teach Reading
Most states are not adequately preparing elementary and special education teachers to teach reading, asserts a new report from the National Council on Teacher Quality. The report shows that while most states have standards for teacher education programs that include reading instruction, just 11 require teachers in both areas to demonstrate their knowledge on a licensing test. While some states require such exams for elementary school teachers, they don't always do the same for special education teachers - "a perplexing stance given that 80% of all students are assigned to special education because of their struggle to read," according to a press release on the report. Read More
Texas Needs to Find up to $3.3 Billion to Bring Special Education Services up to National Standards
Texas needs to find up to $3.2 billion in the next three years to provide special education services to students who were previously denied them. A 2016 Houston Chronicle Investigation and a subsequent federal audit found that the Texas Education Agency illegally set up an 8.5 percent benchmark, or de-facto cap, on the number of students receiving special education services. The cap was in place for more than a decade and was well below the national average of 13 percent.  In eliminating that cap, state officials estimate that it will cost the state billions of dollars to provide special education services to an additional 189,000 students who need them. Read More
Senators: Do More to Help Americans with Disabilities Gain Employment
Recently, we observed the 28th anniversary of the signing of the Americans with Disabilities Act, known as the ADA, which helped recognize and protect the rights of our 56 million fellow citizens with disabilities. Since the passage of the ADA in 1990, we've seen enormous advances. Street corners are more accessible for those who use wheelchairs. Television is captioned for deaf and hard-of-hearing people. Many internet videos and photographs have verbal descriptions so those who are blind can know the visual content as well as the written content. Despite these positive developments, people with disabilities in our country are still extraordinarily underemployed and more likely to be out of the workforce. According to the annual American Community Survey, the poverty rate for people with disabilities is almost three times that of the general public. Read More
CBA was No Excuse for UPS Docking Pay of Drivers with Disabilities, Court Says
UPS Freight violated federal law with its policy of paying drivers with disabilities 90% of what it pays non-disabled drivers when they temporarily move to non-driving jobs for medical reasons, a federal district court has ruled ( EEOC v. UPS Ground Freight, No. 2:17-cv-02453 (D. Kan., July 27, 2018)).The U.S. Equal Employment Opportunity Commission sued on behalf of a driver who suffered a minor stroke and sought non-driving work. According to UPS policy and a collective bargaining agreement, drivers assigned to non-driving work for medical reasons were to receive 90% of their pay. Those reassigned for non-medical reasons, including convictions for driving while intoxicated, received 100%. The district court judge said the policy and union contract violates the Americans with Disabilities Act (ADA) and issued a permanent injunction preventing the union and employer from adopting contracts that discriminate based on disability. Read More
Interacting with This Therapy Bot Can Help Children with Autism Perfect Their Social Skills
A child with autism spectrum disorder (ASD) might have trouble communicating verbally, paying attention to others, or controlling their stress and anxiety. These difficulties can affect the child's social life and their success in school. Now, a team of researchers from robotics startup LuxAI have created QTrobot, a bot designed to help children with autism learn valuable social skills. They plan to present the results of a QTrobot study at RO-MAN 2018, a symposium on robot and human interactive communication, on August 28. "QTrobot is just over two feet tall, with a humanoid body and a screen where a person's face would be. Not only can the bot see, hear, and talk, it can also communicate non-verbally, projecting facial expressions onto its screen and gesturing with its body. Read More
Risk-Taking, Antisocial Teens 5 Times More Likely to Die Young
Adolescents with serious conduct and substance use problems are five times more likely to die prematurely than their peers, with roughly one in 20 dying by their 30s, according to new CU Boulder research. The study, published today in the journal Addiction, also suggests that while drug and alcohol use among adolescents draws more attention, antisocial behavior -- including rule-breaking tendencies -- may be a more powerful predictor of early mortality. "This research makes it clear that youth identified with conduct problems are at extreme risk for premature mortality, beyond that which can be explained by substance use problems, and in critical need of greater resources," said lead author Richard Border, a graduate student with the Institute for Behavioral Genetics. Read More

Nation's Largest Autism Study
More than three million people in the United States live with autism, making it the fastest growing developmental disability in the country. One group is working to try and catch this disorder in children sooner. The nation's largest autism study is right here in East Lansing. Their goal: to collect 50,000 DNA samples from families all across the country. Cammie Wollner is a mother of two girls. Her youngest daughter Tessie has a genetic mutation that causes her to stop breathing while she sleeps at night. "It's a super, super rare one," said Wollner. "I guess only one other family in the world has it." Tessie also has autism and this mom wants to know if the two are connected. Read More
A Video Game Can Change the Brain, May Improve Empathy in Middle Schoolers
A space-exploring robot crashes on a distant planet. In order to gather the pieces of its damaged spaceship, it needs to build emotional rapport with the local alien inhabitants. The aliens speak a different language but their facial expressions are remarkably humanlike. This fantastical scenario is the premise of a video game developed for middle schoolers by University of Wisconsin-Madison researchers to study whether video games can boost kids' empathy, and to understand how learning such skills can change neural connections in the brain. Results published this week in npj Science of Learning (a Nature journal) reveal for the first time that, in as few as two weeks, kids who played a video game designed to train empathy showed greater connectivity in brain networks related to empathy and perspective taking. Some also showed altered neural networks commonly linked to emotion regulation, a crucial skill that this age group is beginning to develop, the study authors say. Read More
Roles of Emotional Support Animals Examined
Airlines are not the only organizations grappling with the complexities surrounding emotional support animals. Colleges and courts are also questioning the need for these animals and the effects they may have on students and juries, respectively, according to research presented at the annual convention of the American Psychological Association. The recent, rapid rise of emotional support animals has left colleges and universities struggling to understand the laws and how they can be applied to best support their communities, said Phyllis Erdman, PhD, professor at Washington State University, who chaired a symposium on emotional support animals and service dogs. College and university counseling centers are seeing an uptick in the number of students seeking mental health services, as students report anxiety, depression and stress about relationships and academic performance, she said. Read More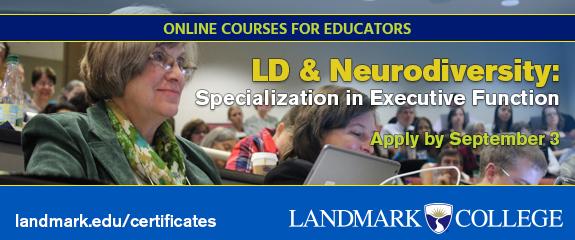 LATEST JOB LISTINGS POSTED ON NASET
* Teacher - Special Education (all categories) 

Suwanee, Georgia
- Responsible for planning and providing for appropriate learning experiences for students based on the district's AKS curriculum as well as providing an atmosphere and environment conducive to the intellectual, physical, social, and emotional development of individuals. GCPS offers full benefits and 2 Retirement Packages! To learn more - 
Click here
* Special Education Coordinator 

Eugene, Oregon
- The Special Education Coordinator is responsible for the development, implementation and coordination of Special Education services within the Riverfront School and Career Center for both middle and high school aged at-risk youth. To learn more - 
Click here
* SPECIAL EDUCATION TEACHER  

Alexandria, Virginia
- *****SIGN ON BONUS***** APTS offers teachers an extremely supported environment in and out of the classroom. In the classroom, Program Facilitators help to present individualized lessons as well as support students through behavioral episodes. Both in and out of the classroom, teachers can rely on their pod's Data Analyst, Behavior Analyst, and Education Specialist to assist in developing and reaching student academic and behavioral goals. To learn more - 
Click here
* Special Education Teacher 

San Francisco, California
- Oakes Children's Center's Counseling Enriched Education Program, or CEEP, is a school-based mental health program for children in grades K - 8, who present with significant emotional and academic needs. Most students are referred to Oakes' CEEP because they have been unsuccessful in small classrooms within their district and need a school with on-site mental health providers. To learn more - 
Click here
* Special Education Teacher 

Chester, Pennsylvania
- Chester Community Charter School (CCCS) proudly serves students in grades K-8 on four campuses in nine school buildings in the Chester Upland Community. More than 4,000 students - two thirds of the district - call CCCS their school. We are offering competitive salaries AND a $6,000 signing bonus for full-time Special Education teachers hired for the 2018-2019 school year! To learn more -
Click here
* Director of Diverse Learners/Special Education

Chicago, IL
- Responsibilities include; Supervise, direct, coach SPED teachers, Supervise, direct, coach paraprofessionals, Create/oversee all SpEd team structures Support teachers in progress monitoring for IEPs and Attend all Chicago Public Schools SpEd policy meetings and communicate outcomes/updates to team. To learn more - 
Click here
* Special Education Teacher

Chicago, IL
- will provide support to the instructional process by serving as a teacher with specific responsibility for developing diverse learners success in academics, interpersonal skills and other activities. The special education teacher will collaborate closely with all other teachers at Moving Everest Charter School to ensure the success of diverse learners. To learn more -  
Click here
* Special Education Teacher

San Jose, Hollister, Santa Rosa, California
- EdTheory is currently looking for Special Educational Teachers (SPED) for multiple full-time positions in the Hollister,Santa Rosa and San Jose area in California. Candidates with certification and experience working with children preferably in school based settings are welcome to apply!. To learn more - 
Click here
* Certified Special Education Teachers: K-12 (TEXAS) 

Dallas/Fort Worth, Texas
- Uplift Education has Special Education Teacher positions open at primary, middle, and high school levels at our schools in the Dallas/Fort Worth, Texas area. Uplift Education is the largest public charter school network in North Texas. Our schools have received national recognition and 100% of our graduates have been accepted to college.To learn more -  
Click here
* Special Education Teacher 

Virginia
- Rivermont Schools are now hiring special education teachers at multiple locations throughout Virginia. Sign on bonus of $2,000 and relocation assistance of $5,000 are available for those who qualify. To learn more - 
Click here
* Special Education Teacher

Willmar, MN
- DCD Center Based at Roosevelt Elementary School - Provides research-based specialized instruction to address the instructional goals and objectives contained within each student's IEP. Assesses student progress and determines the need for additional reinforcement or adjustments to instructional techniques. Employs various teaching techniques, methods and principles of learning to enable students to meet their IEP goals. To learn more -  
Click here
* Special Education Teachers - All Areas

Stafford, VA
- Stafford County Public Schools is actively seeking certified Special Education-All Areas Teachers for the upcoming 2018-2019 school year. We also offer Travel Reimbursement for out of state applicants available ONLY with a signed contract. To learn more - 
Click here
If you are an Employer looking for excellent special education staff - 
Click here
for more information
Food For Thought..........
Play is often talked about as if it were a relief from serious learning. But for children, play is serious learning.