Week in Review - April 6, 2018

NASET
WEEK IN REVIEW
National Association of Special Education Teachers
April 6, 2018                     Vol 14 Issue #14



Dear NASET News,


Welcome to NASET'sWEEK in REVIEW.  Here, we provide you with the latest publications fromNASET to read and or download, as well as some of the most interesting articles that have happened this week in the field of special education. We hope you enjoy this publication.  Feel free to send us articles for this publication or let us know your thoughts about the WEEK in REVIEW at news@naset.org. Have a great weekend.

Sincerely,



NASET News Team
NASET's Autism Spectrum Disorder Series

The Impact of Autism Spectrum Disorder on Family Dynamics: A Literature Review
This issue of NASET's Autism Spectrum Disorder series was written by Erica Williams-Sanders from Florida International University. The literature review describes the effects of Autism Spectrum Disorder on families as a whole when a family member is diagnosed with Autism. Autism changes the dynamics of the family from diagnosis and for the rest of their lives. Everyone in the family: parents, siblings, grandparents and so on, deals with the effects of Autism in different ways. Counseling and other resources are needed for these families; however, they are limited for some depending on finances, culture, and demographics.
Read More
NASET's Career Center
Professional Development Course
Adapting Curriculum for Students with Special Needs
One of the most important things to keep in mind when working with students with special needs is that they can learn. In many cases, it is not the lack of understanding or knowledge that causes problems but rather the manner of presentation, response requirements, and level of presentation. Adapting curriculum for students with special needs is an essential part of being a special educator. The focus of this NASET Professional Development course will be on various strategies surrounding adaptation of curriculum for students with special needs. After taking this course you will understand the following:
Curriculum Adaptations
Ways to Adapt Instruction
Checklist of Suggestions for Adapting the Curriculum
Strategies for Adapting Tests and Quizzes
Adapting Response Mode
Working with the Child with a Learning Disability in the Classroom
Working with the Child with an Emotional Disturbance in the Classroom
Working with the Child with Intellectual Disabilities in the Classroom
Adapting Grading Systems
Reporting to Parents
To access this course click this link - Adapting Curriculum for Students with Special Needs

Apple Proposes New Emoji to Represent People with Disabilities
Apple has proposed a new group of emoji intended to better represent individuals with disabilities, from icons of prostheses to guide dogs of various breeds. The suggested emoji represent "basic categories for people with disabilities," according to the technology company's proposal, submitted this month to the Unicode Consortium. These four categories are "Blind and Low Vision," "Deaf and Hard of Hearing," "Physical Motor," and "Hidden Disabilities." The resulting emoji were developed in collaboration with the American Council of the Blind, the Cerebral Palsy Foundation, and the National Association of the Deaf. Apple proposes 13, and each can be designed in multiple skin tones, providing a total of 45 possible new options. Read More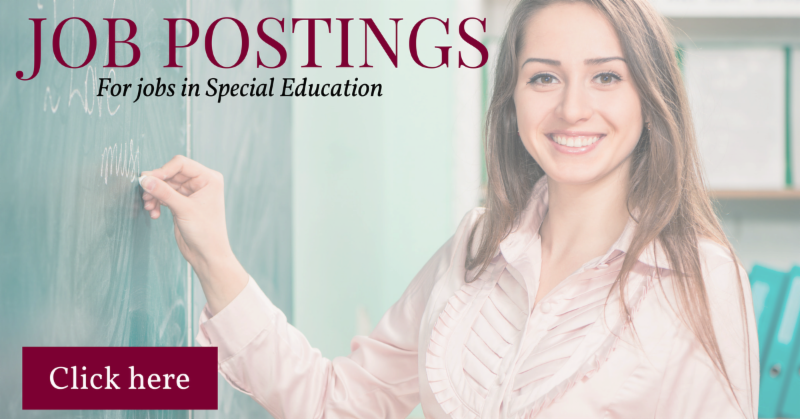 Child Sexual Abuse in US Costs up to $1.5 Million Per Child Death, Study Finds
Child sexual abuse in the United States is costly, with an average lifetime cost of $1.1 million per death of female victims and $1.5 million per death of male victims, according to a new study. Researchers measured the economic costs of child sexual abuse by calculating health care costs, productivity losses, child welfare costs, violence/crime costs, special education costs and suicide death costs. They estimated the total lifetime economic burden of child sexual abuse in the United States to be $9.3 billion, based on child sexual abuse data from 2015. For nonfatal cases of child sexual abuse, the estimated lifetime cost is $282,734 per female victim. There was insufficient information on productivity losses for male victims, which contributed to a lower estimated lifetime cost of $74,691. The findings are published in the journal Child Abuse & Neglect. Read More
Epilepsy Drug Exposure in Womb is Linked to Poorer School Test Results, Study Reveals
Researchers from the Neurology Research Group in the Swansea University Medical School found that exposure to epilepsy drugs in the womb is linked to significantly poorer school test results among 7 year olds. The research published recently online in the Journal of Neurology Neurosurgery & Psychiatry recommends that mums-to-be need to be fully informed of the risks of treatment, but these should be weighed against the need for effective seizure control during pregnancy, say the researchers. Women with epilepsy who need drugs to control their seizures are currently advised to continue taking them during pregnancy because convulsions can harm both mother and the unborn child. Read More
Social Awareness Increases Demonstrate Brain Changing in Individuals with Autism
Researchers at the Center for BrainHealth at The University of Texas at Dallas, in collaboration with co-leading authors at George Washington University and Yale, have demonstrated in a pilot study that a clinician-driven virtual learning platform, tailored to young adults on the autism spectrum, shows improved social competency. Findings published in Autism Research reveal that increases in socio-emotional and socio-cognitive abilities correlate with brain change. Results included increased activation in the brain's socio-cognition hub with gains linked to improvement on an empathy measure. The present findings are among the first to demonstrate neural changes that are associated with significant behavioral gains in young adults with high-functioning autism. Researchers were particularly intrigued by the significant relationships between behavioral and brain changes, as there is a lack of research in this area. Historically, most autism research has focused on early childhood with treatment results typically measured solely by observable and self-reported behaviors. Read More
One-Day Conference for Legal Currency for K-12 Special and General Educators
One-Day Conference for Legal Currency for K-12 Special and General Educators.  Professor Perry A. Zirkel will present a professional development program on the latest legal issues of significance for school personnel under the IDEA and Section 504 on Wednesday, April 18, at the Westchester Marriott  in Tarrytown, NY.  For further information and registration, go to https://schoolleadersforchange.com/conferences
Board Certification in Special Education Available to NASET Members

Through an agreement with The American Academy of Special Education Professionals(AASEP), NASET members now have the opportunity to achieve AASEP Board Certification in Special Education - (B.C.S.E.) at a reduced fee. AASEP Board Certification in Special Education - (B.C.S.E.) is a voluntary choice on the part of the candidate. The candidate for Board Certification wishes to demonstrate a commitment to excellence to employers, peers, administrators, other professionals, and parents. From the standpoint of the Academy, board certification will demonstrate the highest professional competency in the area of special education. Board Certification in Special Educationestablishes a much needed standard for professionals, across disciplines, who work with exceptional children.
Read More
TRIVIA QUESTION OF THE WEEK
Congratulations to: Patsy Ray, Olumide Akerele, Rachel Hornbarger, and Diane Campbell-Mitchell who all knew the answer to last week's trivia question.


QUESTION:
According to the latest data from School Crime Supplement to the National Crime Victimization Survey, which is published every other year and looks at changes in reports of bullying and being called hate-related words at school among 12- to 18-year-olds, has the percentage of students reporting that they've been bullied increased, decreased or remained the same in the past 10 years (since 2007)?
ANSWER:  DECREASED
THE WEEK IN REVIEW WILL RETURN ON APRIL 13, 2018

Preterm Born Children More likely to Have Problems in Cognitive Functioning and Mental Health.
Preterm born children are more likely to have problems in cognitive functioning and mental health. Then again, most preterm infants grow up to be just as happy, healthy and smart as their peers. Among the preterm infants, who are at risk? M.Psych., B.Med. Sara Sammallahti from University of Helsinki showed in her doctoral study that early growth during the first months of life after preterm birth predicts adult cognitive functioning. Those preterm participants in the study who grew well during early infancy performed better in neuropsychological tests in adulthood, received higher grades in school and were less likely to have been given special education. Read More
Parental Conflict Can Do Lasting Damage to Kids
It stands to reason that parents who physically or emotionally abuse their children do them lasting damage, among other things by undermining their ability to trust others and accurately read their emotions. But what about the children of parents who experience simple, everyday conflict? New research published in the current issue of the Journal of Social and Personal Relationships shows that the emotional processing of these children, too, can be affected -- potentially making them over-vigilant, anxious and vulnerable to distorting human interactions that are neutral in tone, throwing them off-balance interpersonally as adults. Read More
Mental Health Issues Linked to Risky Driving in Newly Licensed Teens
Mental health symptoms related to attention deficit-hyperactivity disorder (ADHD) and conduct disorder are associated with increased errors in a driving simulator and self-reported risky driving behaviors in adolescents, according to study in Nursing Research, published by Wolters Kluwer. "Inattention is associated with more errors in the driving simulator, and self-reported symptoms of hyperactivity and conduct disorder are independently associated with self-reported risky driving behaviors," comments lead author Catherine C. McDonald, PhD, RN, FAAN, of the University of Pennsylvania School of Nursing and the Center for Injury Research and Prevention at Children's Hospital of Philadelphia. The findings suggest that mental health issues might contribute to the risk of crashes in newly licensed adolescent drivers. Read More
New AI Method Optimizes Touchscreen Interfaces for Users with Disabilities
Researchers at Aalto University, Finland, and Kochi University of Technology, Japan, developed a new algorithmic approach to user interface optimization that takes individual differences into account. "The majority of available user interfaces are targeted at average users. This "one size fits all" thinking does not consider individual differences in abilities - the aging and disabled users have a lot of problems with daily technology use, and often these are very specific to their abilities and the circumstances," says postdoctoral researcher Jussi Jokinen at Aalto University." "There are ways to automatically optimize the user interface, but this is efficient only if we have a realistic model of the user.  Previously, designers did not have detailed models that are based on psychological research and can be used to predict, how different individuals perform in interactive tasks", he goes on. Read More
Younger Aged Children with Symptoms of ADHD Have Reduced Brain Size
Children as young as four years old with symptoms of Attention-Deficit/Hyperactivity Disorder (ADHD) showed reduced brain volumes in regions essential for behavioral control, according to a study published today in the Journal of the International Neuropsychological Society. The study, funded by the National Institutes of Health (NIH), represents the first comprehensive examination of cortical brain volume in preschool children with ADHD and provides an indication that anomalous brain structure is evident in the early stages of development. Using high-resolution anatomical MRI scans along with cognitive and behavioral measures, researchers from Kennedy Krieger Institute studied the brain development of 90 medication- naïve preschoolers between the ages of 4 and 5 years. The study, funded by the Eunice Kennedy Shriver National Institute of Child Health and Human Development, found that preschoolers with ADHD showed significantly reduced brain volume across multiple regions of the cerebral cortex, including the frontal, temporal, and parietal lobes. Read More
Music Lessons Improve Children's Cognitive Skills and Academic Performance
Structured music lessons significantly enhance children's cognitive abilities -- including language-based reasoning, short-term memory, planning and inhibition -- which lead to improved academic performance. Published in Frontiers in Neuroscience, the research is the first large-scale, longitudinal study to be adapted into the regular school curriculum. Visual arts lessons were also found to significantly improve children's visual and spatial memory. Music education has been decimated in schools around the globe, due to competition with academic subjects and an increasing lack of funding. These days, the opportunity to learn an instrument is seen as more of a luxury than a necessary part of education. Read More
Brain Development Disorders in Children Linked to Common Environmental Toxin Exposures
Exposures of pregnant women and children to common thyroid-hormone-disrupting toxins may be linked to the increased incidence of brain development disorders, according to a review published in Endocrine Connections. The review describes how numerous, common chemicals can interfere with normal thyroid hormone actions, which are essential for normal brain development in fetuses and young children, and suggests a need for greater public health intervention. Maternal thyroid hormones (TH) are essential for normal brain development of children and previous human studies have indicated that even moderate disruption to TH function in pregnant women may affect cognitive development and increase the risk of brain developmental disorders in their children. In modern times, an increase in chemical production has led to widespread environmental chemical contamination that can affect normal hormone function in those exposed, particularly in vulnerable populations, such as children and pregnant women. Read More

Grouping Students into Ability-Based Sets Holds Back Less Able Pupils
Students classed as less able are being hindered by being grouped into ability-based sets, according to new research published today in the Cambridge Journal of Education. Teachers' expectations of pupils in lower sets, which are based on their prior academic record and closely tied to the belief that their behavior will be more challenging, could instill a damaging 'culture of dependency' on teachers among these groups. Researchers used questionnaire data generated from almost 600 Math and English teachers based in 82 UK secondary schools, alongside interviews with teachers, to understand how grouping students into sets influenced the independence of lower attaining students. Read More
Children with Autism and ADHD at Increased Risk for Anxiety, Mood Disorders
Children with both autism spectrum disorder (ASD) and attention-deficit/hyperactivity disorder (ADHD) are at increased risk for being diagnosed with or treated for anxiety and mood disorders, according to a study published in Pediatrics today. The study, completed by the Interactive Autism Network (IAN), is one of the largest to compare comorbidities in individuals with ASD alone to individuals with ASD and ADHD. For the study's findings, researchers from Kennedy Krieger Institute examined the data of a cross-sectional, network-based survey of children ages 6 to 17 years with ASD who were enrolled in the Interactive Autism Network, between 2006 and 2013. Of the 3,319 children in the study, 1,503 (45.3%) had ADHD. The survey data were analyzed for parent-reported diagnosis and/or treatment of ADHD, anxiety disorder, and mood disorders. Children with ASD and ADHD had more than twice (or 2.2 times) the risk of anxiety disorder and 2.7 times the risk of other mood disorders. Researchers also found that these psychiatric conditions were more prevalent in older children. Read More
Farming is an Increasingly Popular Career Choice for Those with Developmental Disabilities
Rachel Kaplan is a farmer. Although she has only rudimentary speech and is considered to be on the autism spectrum, the 33-year-old has a support team who help her plant, cultivate, harvest, and sell the crops grown on a small farm in Accord. Katrina Klinge of Olivebridge is one of the support staff who take turns accompanying Rachel through her day, helping her function in a world that is not accustomed to interacting with people who have her particular range of abilities. Rachel and her housemate, Sheila Dolkhani, are participants in self-direction, a growing trend in care for people with developmental disabilities. In most cases, explained Rachel's mother, Wendy Kaplan, when teens who receive services for disabilities graduate from high school, they either go straight into a group home or remain at their parents' house, perhaps attending a "dayhab." The state continues to fund services, as dictated by support professionals, and the clients are referred to as "consumers" of those services. Read More
Honor Society for Special Education Teachers
Overprescribing for Medicaid Kids Sparked by Behavioral Health Provider Shortage
The CMS has revealed that physicians may be overprescribing psychotherapeutic medication to children on Medicaid or CHIP, which may be due to inadequate access to behavioral health specialists. The U.S. is experiencing a shortage of child psychiatrists, and many don't accept Medicaid, according to a new study from the CMS' Center for Medicare and Medicaid Innovation released in the April edition of the Journal of Behavioral Health Services & Research.  "Many children may be receiving treatment from practitioners who lack sufficient expertise to manage drug therapy effectively," the study said. "Medications may be over prescribed when concurrent behavioral health therapies are not available or are underutilized." Read More
Sesame Place Becomes World's First Theme Park with Certified Autism Center Designation
Sesame Place®, the nation's only theme park based entirely on the award-winning show Sesame Street®, in conjunction with the International Board of Credentialing and Continuing Education Standards (IBCCES), announced the completion of a staff-wide autism sensitivity and awareness training at the theme park.  The completion designates Sesame Place as a Certified Autism Center (CAC) as distinguished by IBCCES, - the first theme park in the world to receive such a distinction. The certification aligns with National Autism Awareness Month and comes as the park readies for its 38th season, opening on April 28, 2018.
For almost 20 years, IBCCES has been the industry leader in autism training for licensed healthcare professionals and educators around the globe. IBCCES recognized that many families with children who have special needs have limited travel options, and in response, created training and certification programs specifically for the hospitality and travel industry. Read More


LATEST JOB LISTINGS POSTED ON NASET
* Teacher of the Visually Impaired
- The Teacher for the Visually Impaired is responsible for providing itinerant services to students who are served under contract with schools in the Greater New Orleans area.  In addition, TVI duties include collaboration with VRS team members to provide extracurricular activities for skill development through transition, recreation, and summer camp programs. To learn more - 
Click here
* Special Education Teacher
- This position reports to and is evaluated by the site principal. Special Education teachers plan and provide learning experiences for students with disabilities, including cognitive, emotional, or physical disabilities, in a variety of educational settings.  Special Education Teachers create a flexible program and learning environment that provide specialized instruction; establish effective rapport with students; may modify general education curriculum to meet students' needs with supplemental aides, accommodations, and other needed supports; and establish good relationships with parents and with other staff members. To learn more - 
Click here
* Assistant Principal / BCBA
- We are currently seeking a qualified and enthusiastic Assistant Principal / BCBA for our school in Sherman Oaks. This is an exciting hybrid role that will work directly with our current Assistant Principal, as well as serve as the BCBA. To learn more - 
Click here
* Special Education Teacher
- Instruction demonstrates recognition of skill deficits and effective implementation of appropriate accommodations and supports to optimize student engagement.After thorough review of records, develop strong working knowledge of each student's learning challenges, from which IEP goals are formulated and appropriate instructional supports and materials are employed to facilitate progress. To learn more - 
Click here
* Special Education Teacher
- Jewish Child & Family Services (JCFS) provides vital, individualized, results-driven, therapeutic and supportive services for thousands of children, adults and families of all backgrounds each year. JCFS is currently seeking a Special Education Teacher to work with individuals and small groups of children (K - 12) with emotional and behavior disorders in a therapeutic special education classroom. The Therapeutic Day School is located in West Rogers Park, Chicago, IL. To Learn More - 
Click here
* Special Education Teacher - Various
- $50,000/school year (185 days), summers off with year round pay and year round appreciation.  Special Education Teachers needed in Arizona (Phoenix and surrounding cities). Needs are in the self-contained and resource settings serving students with emotional disabilities (ED), Autism (A), Severe/Profound (S/P), and Intellectual Disabilities (ID).  STARS is the largest school contract agency in AZ. STARS is owned and operated by Occupational Therapists.  You will be an employee and receive full benefits. To learn more - 
Click here
If you are an Employer looking for excellent special education staff - 
Click here
for more information
Food For Thought..........
When one door of happiness closes, another opens; but often we look so long at the closed door that we do not see the one which has been opened for us.