Week in Review - April 20, 2018

NASET
WEEK IN REVIEW
National Association of Special Education Teachers
April 20, 2018                     Vol 14 Issue #16



Dear NASET News,


Welcome to NASET'sWEEK in REVIEW.  Here, we provide you with the latest publications fromNASET to read and or download, as well as some of the most interesting articles that have happened this week in the field of special education. We hope you enjoy this publication.  Feel free to send us articles for this publication or let us know your thoughts about the WEEK in REVIEW at news@naset.org. Have a great weekend.

Sincerely,



NASET News Team
NASET's Severe Disabilities Series

Multiple Disabilities
According to the Sprayberry Center (2017) Children with multiple disabilities will have a combination of various disabilities that may include: speech, physical mobility, learning, mental retardation, visual, hearing, brain injury and possibly others. Along with multiple disabilities, they can also exhibit sensory losses and behavior and or social problems. Children with multiple disabilities - also referred to as multiple exceptionalities will vary in severity and characteristics. These students may exhibit weakness in auditory processing and have speech limitations. Physical mobility will often be an area of need. These students may have difficulty attaining and remembering skills and or transferring these skills from one situation to another. Support is usually needed beyond the confines of the classroom. There are often medical implications with some of the more severe multiple disabilities which could include students with cerebral palsy and severe autism and brain injuries. There are many educational implications for these students.
Read More
NASET's Career Center
Professional Development Course Free for Members only
Employment Options for Students with Disabilities: A Guide for High School Educators
NASET offers a Professional Development Course on vocational assessment titled, Vocational Assessment and Training: A Guide for High School Educators. If you have not yet taken that course, it might be in your best interest to do so before taking this one, as it will lay the foundation for the principles to be discussed.
Once a vocational assessment process is complete, a student with a disability should be presented with a variety of training and work options, depending upon the results of the evaluation. Many options and directions are available.
This NASET Professional Development Course provides an overview of employment options and procedures necessary for the preparation of a student with disabilities to adult life. After reading this section, you should understand the following:
Internships and Apprenticeships
Adult education
Trade and Technical Schools
Competitive Employment
Supported Employment
How Do Parents Know If Their Children Need Supported Employment?
Sheltered Workshops
Other Avenues to Employment
Volunteering
International Exchange Programs
The Military
Starting and Maintaining a Business
Job Search Methods
Developing a Resume
Job Application Forms
Ways of Finding a Job
Applying and Interviewing for Jobs
To access this course click on this link -
Employment Options for Students with Disabilities: A Guide for High School Educators
Later School Start Times Really Do Improve Sleep Time
A new study in SLEEP, published by Oxford University Press, indicates that delaying school start times results in students getting more sleep, and feeling better, even within societies where trading sleep for academic success is common. The study aimed to investigate the short and longer-term impact of a 45-min delay in school start time on sleep and well-being of adolescents. Singapore leads the world in the Programme for International Student Assessment rankings, which measures international scholastic performance in 15-year-olds. East Asian students live in a culture where the importance of academic success is deeply ingrained. This drive for academic achievement leads to high attainment in international academic assessments but has contributed to the curtailment of nocturnal sleep on school nights to well below the recommended eight to ten hours of sleep, putting students at risk of cognitive and psychological problems. Read More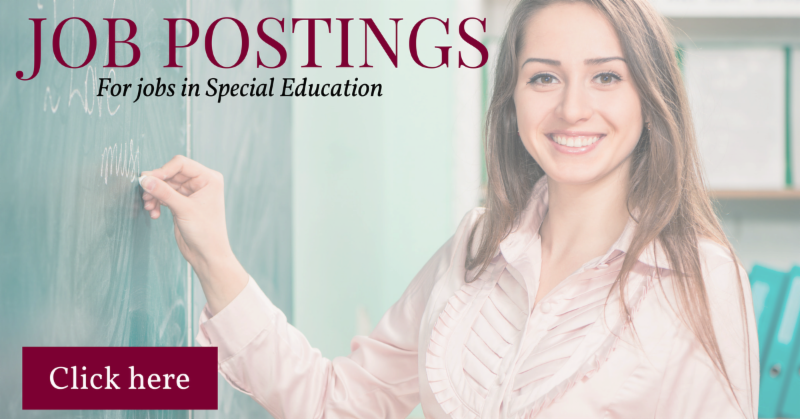 In Minnesota, Special Education at the Top of Governor's E-12 Budget Proposal
Expanding the voluntary prekindergarten program, reducing the special education cross-subsidy and improving school safety are the top priorities in Gov. Mark Dayton's supplemental budget recommendations for E-12 education. Education Commissioner Brenda Cassellius presented the $162.2 million proposal to the House Education Finance Committee Tuesday. The recommendations are reflected in
a bill sponsored by Rep. Jenifer Loon
, R-Eden Prairie, which was laid over for possible omnibus bill inclusion. There is no Senate companion. Read More
In the United Kingdom, School Funding Cuts 'Put Kids With Special Educational Needs And Disabilities At Risk Of Exclusion'
Children
with special educational needs or disabilities (SEND) are not getting the support they need and are at risk of being permanently excluded from
school
because of funding cuts, according to the National Education Union (
NEU
). A survey of 900 staff working in schools carried out on Tuesday 10 April at the
ATL
's (Association of Teachers and Lecturers) annual conference found that cuts affecting SEND pupils are worse this year, with half of respondents saying their school has cut support for SEND children this year compared to 40% last year. The cuts are worse in primary schools, with 54% reporting cuts compared to 49% of secondary schools. Funding cuts led to nearly a third (31%) of respondents saying their school has cut SEND posts this year, compared to a quarter last year (26%). A member of staff in a Sheffield primary school said: "Highly vulnerable children are now in mainstream classrooms without the significant support they need or the trained staff. These children are now at high risk of permanent exclusion." Read More
Primary Care Doctors May Be Unsure When Kids' Bad Moods are Serious or Not
All children have moments of moodiness, but family medicine doctors and pediatricians may doubt their abilities to tell the difference between normal irritability and possibly bigger issues, according to Penn State researchers. When the researchers interviewed a group of health care providers, they found that the primary care providers and pediatricians were less confident than the child and adolescent psychiatrists in their ability to tell whether irritability in young patients was normal or could be linked to a deeper mental health issues. They also found that primary care providers and pediatricians were more likely to prescribe medications when they thought there was a problem, while psychiatrists were more likely to start with behavioral therapy. Read More
Board Certification in Special Education Available to NASET Members

Through an agreement with The American Academy of Special Education Professionals(AASEP), NASET members now have the opportunity to achieve AASEP Board Certification in Special Education - (B.C.S.E.) at a reduced fee. AASEP Board Certification in Special Education - (B.C.S.E.) is a voluntary choice on the part of the candidate. The candidate for Board Certification wishes to demonstrate a commitment to excellence to employers, peers, administrators, other professionals, and parents. From the standpoint of the Academy, board certification will demonstrate the highest professional competency in the area of special education. Board Certification in Special Educationestablishes a much needed standard for professionals, across disciplines, who work with exceptional children.
Read More
TRIVIA QUESTION OF THE WEEK
Congratulations to: Julie Westcott, Susan Avery, Melody Owens, Jocelyn Leithead, Cindi Maurice, Aurea Flesher, Olumide Akerele, Patsy Ray, and Diane Campbell-Mitchell who all knew the answer to last week's trivia question.


QUESTION: Apple has proposed a new group of emoji intended to better represent individuals with disabilities, from icons of prostheses to guide dogs of various breeds. The suggested emoji represent "basic categories for people with disabilities," according to the technology company's proposal, submitted to the Unicode Consortium.  Four categories have been suggested. What are the four categories?
ANSWER:  The four categories proposed by Apple are blind and low vision, deaf and hard of hearing, physical motor disabilities and hidden disabilities.
This week's question:  In conjunction with the International Board of Credentialing and Continuing Education Standards (IBCCES), this theme park recently announced the completion of a staff-wide autism sensitivity and awareness training.  The completion designates this theme park as a Certified Autism Center (CAC) as distinguished by IBCCES, - the first theme park in the world to receive such a distinction. The certification aligns with National Autism Awareness Month and comes as the park readies for its 38th season, opening on April 28, 2018. What is the name of this theme park that has now become the first with Certified Autism Center Designation?
If you know the answer, email us at contactus@naset.org by April 23, 2018.  We will acknowledge your correct answer in the next edition of the Week in Review
Telemedicine Provides Accurate Diagnosis of Rare Cause of Blindness in Preemies
Accurately detecting a rare, but devastating cause of blindness in premature babies can be done as effectively with telemedicine as with traditional, in-person eye exams, a study published in JAMA Ophthalmology suggests. This is believed to be the first study to directly compare the two approaches. The finding could enable more blindness-preventing treatment for infants born in rural and other areas where there are few ophthalmologists trained to detect the condition, called retinopathy of prematurity, or ROP. Musician Stevie Wonder went blind due to this condition. "A lack of access to trained ophthalmologists with experience diagnosing ROP sadly prevents many premature infants from receiving much-needed screening, both in developed and developing countries," said the study's lead researcher, Michael F. Chiang, M.D., a professor of ophthalmology and medical informatics & clinical epidemiology in the OHSU School of Medicine and a pediatric ophthalmologist at OHSU's Elks Children's Eye Clinic. Read More
How Bilinguals Process Language
Research led by a psychologist at the University of California, Riverside, shows that bilinguals regulate, or suppress, their native language when reading in a second language. Many in media and in science often assume that reading or speaking in a second language -- one that has been learned later in life than the native or first language -- is always going to be difficult. But a study led by psychologist and cognitive neuroscientist Megan Zirnstein shows that bilinguals who are highly proficient in their second language, such as international students who have come to the United States to pursue higher education, can not only overcome the difficulty that being immersed in their non-native language imposes, but also engage in reading strategies in their second language just like their monolingual peers. Read More
Rats Sniff Out TB in Children
Rats are able to detect whether a child has tuberculosis (TB), and are much more successful at doing this than a commonly used basic microscopy test. These are the results of research led by Georgies Mgode of the Sokoine University of Agriculture in Tanzania. The study, published by Springer Nature in Pediatric Research, shows that when trained rats were given children's sputum samples to sniff, the animals were able to pinpoint 68 percent more cases of TB infections than detected through a standard smear test. Inspiration for investigating the diagnosis of TB through smell came from anecdotal evidence that people suffering from the potentially fatal lung disease emit a specific odour. According to Mgode, current TB detection methods are far from perfect, especially in under-resourced countries in Sub-Saharan Africa and South East Asia where the disease is prevalent, and where a reasonably cheap smear test is commonly used. Problems with this type of test are that the accuracy varies depending on the quality of sputum sample used, and very young children are often unable to provide enough sputum to be analyzed. Read More
School Lunch Decisions Made by the Child and Not the Parent
While school lunches in the UK are subject to food standards, the contents of packed lunches are not as closely scrutinized, and studies have raised concern regarding the nutritional quality of packed lunches. A new study published in the Journal of Nutrition Education and Behavior found that children, not their parents, are often the primary decision maker of whether they will eat a school lunch or what is packed for their lunch. "Children's role in their packed lunch provision highlights their growing authority over everyday food decisions. Packed lunches provide a unique medium because they connect the school, parent, and student. There is limited research, though, on parents' perspectives and perceptions related to packed lunches, specifically the role of children in food choice and preparation," said lead author Hannah Ensaff, PhD, School of Food Science and Nutrition, University of Leeds, Leeds, UK. Read More
MRI Analysis with Machine Learning Predicts Impairment after Spinal Injury, Study Shows
A test of machine-learning algorithms shows promise for computer-aided prognosis of acute spinal cord injury, according to a study to be presented at the ARRS 2018 Annual Meeting, set for April 22-27 in Washington, DC. The study to be presented by Jason Talbot, assistant professor of radiology at the University of California, San Francisco, involved using semiautomated image analysis with machine-learning algorithms to assess the accuracy of axial T2-weighted radiomic features for classifying patients by degree of neurologic injury. Several machine-learning algorithms were tested for injury classification based on texture variables. For each trained model, the accuracy of predicting the testing set was recorded, as were variables important to the model. Read More
Does Physical Activity Influence the Health of Future Offspring?
Physical and mental exercise is not only beneficial for your own brain, but can also affect the learning ability of future offspring - at least in mice. This particular form of inheritance is mediated by certain RNA molecules that influence gene activity. These molecules accumulate in both the brain and germ cells following physical and mental activity. Prof. André Fischer and colleagues from the German Center for Neurodegenerative Diseases (DZNE) in Goettingen and Munich and the University Medical Center Goettingen (UMG) report these findings in the journal Cell Reports. Acquired skills do not modify the DNA sequence and therefore cannot be passed on to the offspring - this belief was prevalent in the field of genetics for a very long time. However, in recent years, scientists have found some circumstances that refute this principle. A poor diet, for example, increases the risk of disease - not only our own risk, but also that of our children. Lifestyle factors such as stress and trauma can also influence the next generation. Scientists call this phenomenon "epigenetic" inheritance, as it is not associated with changes in DNA sequence. Read More
Everything We Know About Internet Gaming Disorder
An analysis of all published articles on internet gaming disorder (IGD) notes that the condition has a complex psychosocial background, and many personal, neurobiological, familial, and environmental factors may put certain individuals at increased risk. The Developmental Medicine & Child Neurology review notes that the tentative definition of IGD in the Diagnostic and Statistical Manual of Mental Disorders, Fifth Edition (DSM-5) is a good starting point for diagnosing the condition, with the most stringent criteria including a build-up of tolerance (more time needs to be spent playing computer games), loss of control, giving up other interests, and excessive use despite clear-cut psychosocial and health-related problems. There are, however, weaknesses of the DSM-5 definition. Read More
Paralyzed Patient Feels Sensation Again
For the first time, scientists at Caltech have induced natural sensations in the arm of a paralyzed man by stimulating a certain region of the brain with a tiny array of electrodes. The patient has a high-level spinal cord lesion and, besides not being able to move his limbs, also cannot feel them. The work could one day allow paralyzed people using prosthetic limbs to feel physical feedback from sensors placed on these devices. The research was done in the laboratory of Richard Andersen, James G. Boswell Professor of Neuroscience, T&C Chen Brain-Machine Interface Center Leadership Chair, and director of the T&C Chen Brain-Machine Interface Center. A paper describing the work appears in the April 10 issue of the journal eLife. Read More

Food Allergy Linked to Skin Exposure and Genetics, Study Finds
Infant and childhood food allergy, whose cause has long been a mystery, has now been linked to a mix of environmental and genetic factors that must coexist to trigger the allergy, reports a new Northwestern Medicine study. The factors contributing to food allergy include the genetics that alter skin absorbency, use of infant cleansing wipes that leave soap on the skin, skin exposure to allergens in dust and skin exposure to food from those providing infant care. Food allergy is triggered when these factors occur together. "This is a recipe for developing food allergy," said lead study author Joan Cook-Mills, a professor of allergy-immunology at Northwestern University Feinberg School of Medicine. "It's a major advance in our understanding of how food allergy starts early in life." Read More
Vitamin D Blood Test May One Day Speed Bipolar Diagnosis in Kids
A blood test may have the potential to speed accurate diagnosis -- and proper treatment -- of bipolar disorder in children, new research suggests. Researchers at The Ohio State University found that children with bipolar disorder had higher blood levels of a protein associated with vitamin D compared to children without mood disorders. Finding a blood test to confirm bipolar disorder could improve care and cut the current 10-year average lag time between onset and diagnosis, said Ouliana Ziouzenkova, the study's lead author and an associate professor of human nutrition at Ohio State. In the study of 36 young people, levels of the vitamin D binding protein were 36 percent higher in those with bipolar disorder than in those without a mood disorder. The study appears online in the journal Translational Psychiatry. Read More
In PA., Education Advocates Call for Boost in Special-Ed Funding
Two dozen disability-rights groups, child- and education-advocacy organizations have signed on to a letter asking lawmakers to increase funding for special education. The more than 270,000 students in special education in Pennsylvania are legally entitled to additional supports and services. They may need access to certified school psychologists, therapists, nurses and specially trained teachers. But from 2008 to 2014, state aid for special ed was frozen while costs continued to climb. According to Reynelle Staley, policy attorney with the
Education Law Center
, state funding has increased in recent budgets, but there's still a long way to go. "The state has an obligation to catch up and to meet the expenses of students across the state," says Staley, "and to reduce the burden that local districts are carrying as a result of the state's failure to adequately fund special education." Read More
Honor Society for Special Education Teachers
Entering Adulthood with Autism
Like many parents of 17-year-old boys, Rod Sievert is worried about what his son Kendall will do after high school. The difference is that Kendall has autism,which makes social interaction and communication more difficult for him even though his intelligence level is on par with his peers. In spite of those challenges, he spends part of his day with the general population of his public high school in Las Vegas, his aggressive bursts are mostly under control and he's much more verbal than he was as a child. His son is a hard worker, too, Sievert says. And with a keen interest in nature and science, he admires the famed physicist and author Stephen Hawking, who died in March. Still, Kendall's parents, who both work in education, are not sure what's next for him: Should they push him toward college, or should he pursue a vocational route? Should they delay those decisions and keep him in school another year or two, or should he graduate with his class next spring, joining the roughly
50,000 young adults
with autism who finish high school each year?. Read More

LATEST JOB LISTINGS POSTED ON NASET
* Family Assistant
- Working single parent with 5 children, aged 8 through 16, seeks an experienced Family Assistant in Lake Forest to join the household team. The ideal candidate has an active, fun, easy-going personality and will enjoy a bustling household with a pool, tennis court, game room, etc. Education degree or certification in special education required. To learn more - 
Click here
* Special Education Teacher
- Wayfinder Family Services (Wayfinder), formally known as Junior Blind of America, is looking for a Special Education Teacher. Wayfinder's Special Education School provides the best possible services to its students. Our non-public special education school is an individualized, non-academic school for students, ages three through 21, who are multi-disabled and blind or visually impaired. To learn more - 
Click here
* Teacher of the Visually Impaired
- The Teacher for the Visually Impaired is responsible for providing itinerant services to students who are served under contract with schools in the Greater New Orleans area.  In addition, TVI duties include collaboration with VRS team members to provide extracurricular activities for skill development through transition, recreation, and summer camp programs. To learn more - 
Click here
* Special Education Teacher
- This position reports to and is evaluated by the site principal. Special Education teachers plan and provide learning experiences for students with disabilities, including cognitive, emotional, or physical disabilities, in a variety of educational settings.  Special Education Teachers create a flexible program and learning environment that provide specialized instruction; establish effective rapport with students; may modify general education curriculum to meet students' needs with supplemental aides, accommodations, and other needed supports; and establish good relationships with parents and with other staff members. To learn more - 
Click here
* Assistant Principal / BCBA
- We are currently seeking a qualified and enthusiastic Assistant Principal / BCBA for our school in Sherman Oaks. This is an exciting hybrid role that will work directly with our current Assistant Principal, as well as serve as the BCBA. To learn more - 
Click here
* Special Education Teacher
- Jewish Child & Family Services (JCFS) provides vital, individualized, results-driven, therapeutic and supportive services for thousands of children, adults and families of all backgrounds each year. JCFS is currently seeking a Special Education Teacher to work with individuals and small groups of children (K - 12) with emotional and behavior disorders in a therapeutic special education classroom. The Therapeutic Day School is located in West Rogers Park, Chicago, IL. To Learn More - 
Click here
* Special Education Teacher - Various
- $50,000/school year (185 days), summers off with year round pay and year round appreciation.  Special Education Teachers needed in Arizona (Phoenix and surrounding cities). Needs are in the self-contained and resource settings serving students with emotional disabilities (ED), Autism (A), Severe/Profound (S/P), and Intellectual Disabilities (ID).  STARS is the largest school contract agency in AZ. STARS is owned and operated by Occupational Therapists.  You will be an employee and receive full benefits. To learn more - 
Click here
If you are an Employer looking for excellent special education staff - 
Click here
for more information
Food For Thought..........
We all have dreams. But in order to make dreams come into reality, it takes an awful lot of determination, dedication, self-discipline, and effort. 
Jesse Owens