Week in Review - November 17, 2017
NASET
WEEK IN REVIEW
National Association of Special Education Teachers
November 17, 2017                     Vol 13 Issue #45



Dear NASET News,


Welcome to NASET'sWEEK in REVIEW.  Here, we provide you with the latest publications fromNASET to read and or download, as well as some of the most interesting articles that have happened this week in the field of special education. We hope you enjoy this publication.  Feel free to send us articles for this publication or let us know your thoughts about the WEEK in REVIEW at news@naset.org. Have a great weekend.

Sincerely,



NASET News Team
Classroom
Management
Series
Using Tier 2 Small Group Interventions to Reduce Challenging Behaviors in the Elementary Classroom
This issue of NASET's Classroom Management series was written by Kathleen A. Boothe, Natalie M. Nenovich, and Marla J. Lohmann. Special Educators are often asked to serve as part of the Response to Intervention (RtI) or MTSS (Multi-Tiered Systems of Support) Team, which is responsible for designing interventions to address student academic and/or behavioral challenges.  Because behavior is a significant concern in today's classroom, it is imperative that teachers have strategies that can be used in their classrooms when Tier 1 interventions are unsuccessful.  This article will discuss several Tier 2 interventions to be used in your classroom, including mentoring, check-in/check-out, and behavior contracts.
Read More
Early Intervention Series
Part 7 -Transition to Preschool
Kids grow fast, don't they? And early intervention is designed for children from birth up to age three.  At that point, services under EI end. If the child will need continued support once he or she moves on to preschool, it's very important to plan ahead so that the transition is smooth. The resources in this issue will help you do just that.
Read More
Twin Study Finds Genetics Affects Where Children Look, Shaping Mental Development
A new study co-led by Indiana University that tracked the eye movement of twins finds that genetics plays a strong role in how people attend to their environment. Conducted in collaboration with researchers from the Karolinska Institute in Sweden, the study offers a new angle on the emergence of differences between individuals and the integration of genetic and environmental factors in social, emotional and cognitive development. This is significant because visual exploration is also one of the first ways infants interact with the environment, before they can reach or crawl. "The majority of work on eye movement has asked 'What are the common features that drive our attention?'" said Daniel P. Kennedy, an assistant professor in the IU Bloomington College of Arts and Sciences' Department of Psychological and Brain Sciences. "This study is different. We wanted to understand differences among individuals and whether they are influenced by genetics." Read More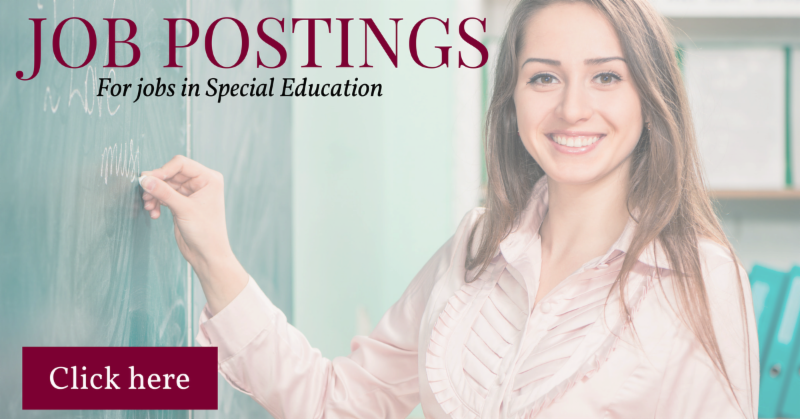 Neighborhood's Quality Influences Children's Behaviors through Teens, Study Suggests
The quality of the neighborhood where a child grows up has a significant impact on the number of problem behaviors they display during elementary and teenage years, a study led by Johns Hopkins Bloomberg School of Public Health researchers suggests. The findings, published in the November issue of Social Science & Medicine, indicate that neighborhood quality has significant and long-term effects on child and adolescent problem behaviors, findings that can help inform national, state, and local housing policy and community investment decisions. Read More
Learning Two Languages Does Not Limit Academic Potential for Head Start Students
Not all dual-language learners are at risk academically, but as a group, these students are often labeled as such, despite differences in their English skills. A new Iowa State University study examined how variation in dual language status among Head Start students related to development in cognitive and academic areas. The research team led by Ji-Young Choi, an assistant professor of Human Development and Family Studies, found dual-language learners (DLLs) had significant growth, eventually outperforming students who only spoke English, once DLLs gained basic English proficiency. The results are published in the journal Early Childhood Research Quarterly. Read More
Brain Imaging Reveals ADHD as a Collection of Different Disorders
Researchers have found that patients with different types of attention-deficit/hyperactivity disorder (ADHD) have impairments in unique brain systems, indicating that there may not be a one-size-fits-all explanation for the cause of the disorder. Based on performance on behavioral tests, adolescents with ADHD fit into one of three subgroups, where each group demonstrated distinct impairments in the brain with no common abnormalities between them. The study, published in Biological Psychiatry: Cognitive Neuroscience and Neuroimaging, has the potential to radically reframe how researchers think about ADHD. "This study found evidence that clearly supports the idea that ADHD-diagnosed adolescents are not all the same neurobiologically," said first author Dr. Michael Stevens, of the Olin Neuropsychiatry Research Center, Hartford, CT, and Yale University. Rather than a single disorder with small variations, the findings suggest that the diagnosis instead encompasses a "constellation" of different types of ADHD in which the brain functions in completely different ways. Read More
Can Virtual Reality be Used to Manage Pain at a Pediatric Hospital?
Virtual reality has emerged into popular culture with an ever-widening array of applications including clinical use in a pediatric healthcare center. Children undergo necessary yet painful and distressing medical procedures every day, but very few non-pharmaceutical interventions have been found to successfully manage the pain and anxiety associated with these procedures. Investigators at Children's Hospital Los Angeles have conducted a study to determine if virtual reality (VR) can be effectively used for pain management during blood draw. Their findings showed that VR significantly reduced patients' and parents' perception of acute pain, anxiety and general distress during the procedure. The results of the study are published in the Journal of Pediatric Psychology. Read More
Board Certification in Special Education Available to NASET Members

Through an agreement with The American Academy of Special Education Professionals(AASEP), NASET members now have the opportunity to achieve AASEP Board Certification in Special Education - (B.C.S.E.) at a reduced fee. AASEP Board Certification in Special Education - (B.C.S.E.) is a voluntary choice on the part of the candidate. The candidate for Board Certification wishes to demonstrate a commitment to excellence to employers, peers, administrators, other professionals, and parents. From the standpoint of the Academy, board certification will demonstrate the highest professional competency in the area of special education. Board Certification in Special Educationestablishes a much needed standard for professionals, across disciplines, who work with exceptional children.
Read More
New Drug Targets for a Form of Muscular Dystrophy
In a recent paper published in the journal Skeletal Muscle, a Saint Louis University researcher reports success in identifying new drug targets that potentially could slow or halt the progression of a form muscular dystrophy, an illness characterized by progressive muscle degeneration. Francis M. Sverdrup, Ph.D., research fellow in the Saint Louis University Department of Biochemistry and Molecular Biology, studies facioscapulohumeral muscular dystrophy (FSHD), an inherited type of muscular dystrophy that affects over 800,000 people worldwide. It often afflicts young adults and typically begins with weakness in the face and shoulders, then spreads to all skeletal muscles. Currently, there is no cure for FSHD. Read More
Has Adolescent Preventive Care Increased Since the Affordable Care Act?
Preventive care visits for adolescents increased moderately after implementation of the Patient Protection and Affordable Care Act (ACA) but most U.S. adolescents still do not attend doctor "well visits" or receive preventive care, outlines a new report by Sally H. Adams, Ph.D., of UCSF Benioff Children's Hospital at the University of California, San Francisco, and her coauthors. The American Academy of Pediatrics' guidelines recommend preventive care services up to age 21, including an annual visit. The ACA requires that most private insurers cover preventive services without a copay, including services recommended by the American Academy of Pediatrics. Read More
TRIVIA QUESTION OF THE WEEK
This week's question:
According to new research presented at the American College of Allergy, Asthma and Immunology (ACAAI) Annual Scientific Meeting, what allergy in children has increased 21 percent since 2010, and now, nearly 2.5 percent of U.S. children may have an allergy to it?
If you know the answer, email us at contactus@naset.org by November 20, 2017.  We will acknowledge your correct answer in the next edition of the Week in Review
Afterschool Program Environments Linked to Academic Confidence and Skills
Afterschool programs with positive, responsive, and organized environments can have academic benefits for students, finds a new study by NYU Steinhardt School of Culture, Education, and Human Development. Young people growing up in urban, low-income communities spend significant time in publicly funded afterschool programs. Unlike schools, which grow increasingly segregated and involve more individual instruction as children grow older, afterschool programs are spaces where instructors, often similar to the students in age and background, can facilitate diverse, productive interactions that help youth reach social and academic goals. Read More
Do Violent Communities Foster Violent Kids?
Children and adolescents regularly confronted with violence in their community have a greater tendency to show antisocial behavior. This finding was reported by researchers from the University of Basel and the University Psychiatric Hospital Basel. Their new study examined the link between exposure to community violence and antisocial behavior in over 1000 children and adolescents from seven European countries. The journal Frontiers of Behavioral Neuroscience Research has published the results. The researchers investigated the strength of the association between community violence exposure and antisocial behavior. Examples of such exposure to violence are the direct victimization or witnessing of fights, chases or threats in the community. Read More
Autism: Relational Factors in Music Therapy
Relational factors in music therapy can contribute to a positive outcome of therapy for children with autism. It might not surprise that good relationships create good outcomes, as meaningful relational experiences are crucial to all of us in our everyday life. However, the development of a relationship with a child with autism may be disrupted due to the level of symptoms interfering with the typical development of emotional and social abilities. In a new study, researchers from GAMUT, Uni Research Health and University of Bergen, could show that the quality of the therapeutic relationship predicts generalized changes in social skills in children diagnosed with an autism spectrum condition (ASC). Read More
Alcohol and Pot Use in Teens Lessens Life Success
Young adults dependent on marijuana and alcohol are less likely to achieve adult life goals, according to new research by UConn Health scientists presented November 5 at the American Public Health Association 2017 Annual Meeting & Expo. UConn Health researchers examined data from the Collaborative Study on the Genetics of Alcoholism (COGA) to track the effect teenage alcohol and marijuana use has on the achievement of life goals, defined as educational achievement, full time employment, marriage and social economic potential. The study includes 1,165 young adults from across the United States whose habits were first assessed at age 12 and then at two-year intervals until they were between 25 and 34 years old. Most of the study participants had an alcoholic grandparent, parent, aunt or uncle. Read More
Enrollment of Students in Special Education Programs Surges in Texas
Texas enrolled its largest number of students in special education programs last school year, the same year the state's education department officially got rid of an arbitrary cap it put in place more than a decade ago. In the 2016-17 school year, 477,281 students received special education services, an increase of about 14,000 students compared to the previous school year. That's about 8.9 percent of Texas students receiving special education resources, according to the latest data from the state's Public Education Information Management System. The increase in enrollment, while only a fraction of a percent, is noteworthy given a policy the Texas Education Agency quietly enacted in 2004 that directed school districts to limit special education services to no more than 8.5 percent of students. Read More
Arizona Sent $85 Million to Wrong Schools for Special Education, Low-Income Students
Financial miscalculations by state education administrators have resulted in hundreds of Arizona schools missing out on tens of millions of federal dollars to serve students with special needs and those from low-income families. According to an Arizona Republic analysis of data provided by the Arizona Department of Education, the state has misallocated $85 million over the past four years, giving some schools too much and some too little. Superintendent of Public Instruction Diane Douglas last month publicly announced that the state erroneously distributed $56 million in federal Title I funds for low-income students. Last week, she sent a letter to schools notifying them of another problem: $30 million in federal Individuals with Disabilities Act (IDEA) grants over the past three years that went to the wrong schools. Read More
How Being Poor and Gifted is Like Skiing in Trinidad - and Why that Matters in North Carolina
If you give a skiing test to people from Trinidad and people from Canada, you shouldn't be surprised if the Canadians trounce their counterparts from a tropical climate, says professor Frank Worrell. And when you give IQ tests to children of poverty and children of plenty you get similar results. The reason is that both tests measure not just native ability but developed skills, says Worrell, who is a native of Trinidad and an expert on gifted education with University of California Berkeley's graduate school of education. Read More
Dysfunction of Intricate Astrocyte Cells may Underlie Autism, Schizophrenia and Epilepsy
Brains are made of more than a tangled net of neurons. Star-like cells called astrocytes diligently fill in the gaps between neural nets, each wrapping itself around thousands of neuronal connections called synapses. This arrangement gives each individual astrocyte an intricate, sponge-like structure. New research from Duke University finds that astrocytes are much more than neurons' entourage. Their unique architecture is also extremely important for regulating the development and function of synapses in the brain. When they don't work right, astrocyte dysfunction may underlie neuronal problems observed in devastating diseases like autism, schizophrenia and epilepsy. Read More
Keeping Harsh Punishment in Check Helps Kids with ADHD, Study Finds
Cutting back on yelling, criticism and other harsh parenting approaches, including physical punishment, has the power to calm children with attention deficit hyperactivity disorder, according to a new study. Researchers from The Ohio State University evaluated physiological markers of emotional regulation in preschool children with ADHD before and after a parent and child intervention aimed at improving family relations. Changes in parenting -- including less yelling and physical discipline -- led to improvements in children's biological regulation. "This is the first study to show that improved parenting changes kids biologically," said Theodore Beauchaine, the study's senior author and a professor of psychology at Ohio State. Read More

LATEST JOB LISTINGS POSTED ON NASET
* Special Education Teacher - The Adolescent Care Unit (ACU) at Tséhootsooí Medical Center on the Navajo Nation seeks a Special Education Teacher to work with 8 to 10 teens aged 13-17 with mild emotional or behavior issues in a subacute 60-day inpatient program. ACU combines western therapy with Native American traditional cultural methods to foster health and Hozho or harmony, and is located in northeastern AZ. To learn more - Click here
* SEIT
- Seeking qualified, dedicated professional educators who are fully licensed by NYS to work as seits. Immediate need in Manhattan and Brooklyn, general need in Queens, Bronx as well. To Learn more - 
Click here
* Early Childhood Special Educator
- Sterling Medical has an opening for Early Childhood Special Educators to work with children of American military families stationed at overseas.  Positions currently available are located at Lakenheath UK, Naples Italy, and Okinawa Japan. Position works in a home-based early intervention program, providing services to infants and toddlers of American military families stationed overseas. To learn more - 
Click here
* Early Childhood Special Education Teacher
- This private special education school services students with language, learning, sensory motor disabilities, and moderate to high functioning Autism. This special education teacher position is for an early education classroom. To learn more - 
Click here
* Licensed Special Education Teacher
- Think is a multidisciplinary center offering services to children in Bahrain who have developmental and behavior disorders. We are a dynamic center with in-clinic and outreach programs, supervisors, leads and primary therapists in addition to SLT and OT services. We have a beautiful, custom facility that accommodates over 20 clinical staff. To learn more - 
Click here
* Special Education Teacher
- JCFS is currently seeking a Special Education Teacher to work with individuals and small groups of children (K - 12) with emotional and behavior disorders in a therapeutic special education classroom. The Therapeutic Day School is located in West Rogers Park, Chicago, IL. To learn more - 
Click here
*
Special Education Teacher
- Various Positions Open: 2 positions for Special Education Resource 5th - 8th, Special Education Resource K-3rd, SPED - Social Skills le-4th, SPED - Social Skills 6th - 8th,  Arizona certification required. To learn more - 
Click here
* Licensed Special Education Teacher
- Now Offering $2,000 sign on payment** and **$2,000 relocation allowance (if applicable). Youth Villages' Residential Treatment programs serve children with emotional and behavioral problems.  Our residential campuses provide the setting for an intensive treatment program that combines the unique balance of structure and freedom. To learn more - 
Click here
* Teacher of the Visually Impaired
- Lighthouse Louisiana is seeking a Certified Teacher of the Visually Impaired who is eager to use his/her skills and creativity to provide itinerant vision services and to develop youth programs for children with vision loss in the Greater New Orleans area. To learn more - 
Click here
* Private Teacher
- Flexible start date between now and Spring/Summer of 2018! Family based in Lincoln Park, IL seeks a Private Teacher to co-develop, manage, and implement the education plan/home school program for an elite student athlete who is entering high school next year. To learn more - 
Click here
* Lead ED Special Education Teacher
- The Lead Special Education Teacher for Cornerstone is an integral member of the academics team whose focus is to guide students in their social-emotional and academic development. To learn more -
Click here
If you are an Employer looking for excellent special education staff - 
Click here
for more information
Food For Thought..........
Consistency is the true foundation of trust. Either keep your promises or do not make them.