Week in Review - March 3, 2017
National Association of Special Education Teachers
March 3, 2017                                              Vol 13 Issue # 9


Welcome to NASET'sWEEK in REVIEW.  Here, we provide you with the latest publications from NASET to read and or download, as well as some of the most interesting articles that have happened this week in the field of special education. We hope you enjoy this publication.  Feel free to send us articles for this publication or let us know your thoughts about the WEEK in REVIEW at news@naset.org. Have a great weekend.

Sincerely,



NASET News Team
NEW THIS WEEK ON

NASET
NASET's Inclusion Series

Alternative Educational Delivery Systems
INTRODUCTION
Alternative delivery systems are management systems used in Inclusion classrooms that provide support for students and maximize learning while being presented with the core curriculum. It is an approach that uses success-oriented presentations and the elements of collaboration and school based coordination in its implementation.  The goal of alternative delivery systems is to develop many creative ways of working together for the benefit of all students.
The following are examples of how school specialists i.e. psychologist, special education teacher, can enhance and assist the classroom teacher in the delivery of information to students.
The impact of alternative service delivery systems can result in:
*more assistance provided to help all students in general classrooms
*increased support for classroom teachers to expand the use of a range of instructional strategies for diverse student needs
*increased teacher effectiveness
*improved students' academic performance and behavior
*increased classroom teacher understanding/skills, and confidence in intervening with students at risk
*increased support for the classroom teacher
*increased coordination of individualized and classroom instruction
Read More
NASET Special Educator e-Journal
March 2017
Table of Contents
*Update from the U.S. Department of Education
*Buzz from the Hub
*Exploring a Critical Issue in Special Education: Teacher Preparation and Retention. By Phenelope Gonzalez
*Addressing the Lack of Advocacy in Research for Low-incidence Disabilities and Dwarfism from a Proud Parent of a Little Person:  A Literature Review. By Jennifer Freesland
*Differentiated Instruction in Special Education. By Christy Olivares
*Concerns Regarding Multicultural Education and Special Education. By Rebekah Rickels
*Special Education Legal Alert.  By Perry A. Zirkel
*Latest Employment Opportunities Posted on NASET
*Acknowledgements
Read More
Opinion Analysis: Court Outlines Boundaries between Disabilities, Education Cases
When Stacy and Brent Fry obtained a goldendoodle for their five-year-old daughter, E.F., in 2009, they could not possibly have imagined that they would find themselves, seven years later, at the U.S. Supreme Court. But that is exactly where they were at the end of October, listening to the justices debate their case. The case began as a dispute over whether E.F., who has cerebral palsy, could bring the dog, named Wonder, to kindergarten with her, but it eventually became a clash over a fairly technical question about the interaction among a group of laws intended to assist people with disabilities. Last week,  the court issued a unanimous decision in the Frys' favor. It ruled that, when families like the Frys file lawsuits under the Americans with Disabilities Act or the Rehabilitation Act, which bar discrimination against both adults and children with disabilities, they do not need to first go through the administrative proceedings required by the Individuals with Disabilities Education Act, which ensures that children with disabilities receive the special education services that they need, unless the focus of the lawsuit is an allegation that the student did not receive the "free appropriate public education" guaranteed by the IDEA. Put another way, this means that a student who alleges that a school has discriminated against her because of her disability is not required to use the IDEA's administrative proceedings simply because the alleged discrimination happened at school. Read More
Parent Training Shows Promise for ADHD Treatment in Japan
A new Japanese research study suggests a parent-training program for attention-deficit hyperactivity disorder might prove to be an effective mainstream behavioral treatment. Researchers from the Okinawa Institute of Science and Technology (OIST) say the new approach is geared to develop culturally appropriate parent-training programs for Japanese families of children with ADHD. The study appears in the journal Japanese Psychological Research. In the proof-of-concept program, researchers found reductions in children's ADHD symptoms and improvements in parent-child relationships. Read More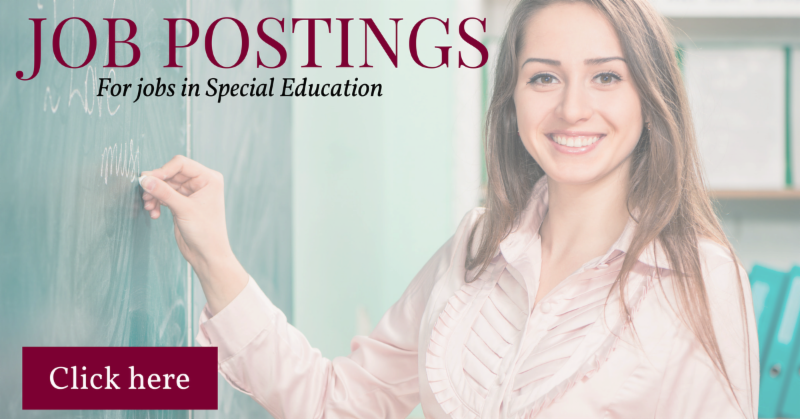 Around The Globe, People with Disabilities Face Unseen Discrimination. We Must Do Better
In Argentina, there is no formal or legal barrier to women becoming judges. But according to a 2013 report, 56% of Inferior Judges, 67% of Appeal Judges and 78% of State Justices in Argentinean courts are men. Why should this be the case? The answer is, of course, structural inequality. It's also the reason why today, across the world, people with disabilities lag in employment and health indicators across the world. So severe is the issue worldwide that in 2014 the United Nations created a Special Rapporteur position to examine the problem, which affects many of the one billion people - about 15% of the world's population - who have some form of disability. Read More
Anti-Epilepsy Medicine Taken by Pregnant Women Does Not Harm the Child's Overall Health
Previous studies have shown that anti-epilepsy medicine may lead to congenital malformations in the fetus and that the use of anti-epilepsy medicine during pregnancy affects the development of the brain among the children. There is still a lack of knowledge in the area about the general health of children who are exposed to anti-epilepsy medicine in fetal life. But this new study is generally reassuring for women who need to take anti-epilepsy medicine during their pregnancy. Read More
Brain Hiccup May Explain Some Social Problems in Autism
People with autism show an atypical pattern of brain activity when trying to adopt another person's point of view, reports a new study. The aberrant activity occurs in a brain region called the anterior cingulate cortex, and the degree of disruption tracks with social difficulties. Activity in this region, which is located in the fold between the brain's hemispheres, is known to be involved in 'theory of mind - the ability to understand the thoughts and feelings of others. Some people with autism have difficulty with theory of mind, says lead investigator Nicole Wenderoth, professor of neuronal control of movement at ETH Zurich in Switzerland. "They cannot step away from their own perspective." Read More
Second Case of 'Down Syndrome' in Chimps: Chimpanzee Study Can Help to Enhance Our Understanding of Down syndrome (Trisomy 21) in Humans
Japanese researchers have confirmed the second case known to science of a chimpanzee born with trisomy 22, a chromosomal defect similar to that of Down syndrome (or trisomy 21) in humans. The report on Kanako, a 24-year-old female chimp born into captivity, was led by Satoshi Hirata of Kyoto University in Japan, and appears in the journal Primates, published by Springer. The authors also describe their attempts to improve the quality of life of this chimpanzee, through providing and managing opportunities for normal social interaction. Such efforts are seen as key in caring for disabled chimpanzees in captivity. Read More
Board Certification in Special Education Available to

NASET

Members

Through an agreement with The American Academy of Special Education Professionals(AASEP), NASET members now have the opportunity to achieve AASEP Board Certification in Special Education - (B.C.S.E.) at a reduced fee. AASEP Board Certification in Special Education - (B.C.S.E.) is a voluntary choice on the part of the candidate. The candidate for Board Certification wishes to demonstrate a commitment to excellence to employers, peers, administrators, other professionals, and parents. From the standpoint of the Academy, board certification will demonstrate the highest professional competency in the area of special education. Board Certification in Special Educationestablishes a much needed standard for professionals, across disciplines, who work with exceptional children.
Read More
Drug Treatment Could Combat Hearing Loss
Within the inner ear, thousands of hair cells detect sound waves and translate them into nerve signals that allow us to hear speech, music, and other everyday sounds. Damage to these cells is one of the leading causes of hearing loss, which affects 48 million Americans. Each of us is born with about 15,000 hair cells per ear, and once damaged, these cells cannot regrow. However, researchers at MIT, Brigham and Women's Hospital, and Massachusetts Eye and Ear have now discovered a combination of drugs that expands the population of progenitor cells (also called supporting cells) in the ear and induces them to become hair cells, offering a potential new way to treat hearing loss. Read More
Family Focused Interventions for at Risk Children and Youth
Children and youth who experience adversity during childhood may suffer serious psychological and psychiatric difficulties as a result. Adversity may range, for example, from chronic poverty to parents' mental health problems. A new special section published in the journal Child Development includes articles from 12 sets of experts on how interventions can be developed to maximize resilience among children experiencing adversity and improve outcomes for their families as well. The special section, "Developmental Research and Translational Science: Evidence-Based Interventions for At-Risk Youth and Families," edited by Drs. Suniya Luthar and Nancy Eisenberg, "distills robust findings to derive top priorities for interventions" intended to help those at-risk for psychological and psychiatric maladjustment. Read More
TRIVIA QUESTION OF THE WEEK
Congratulations to: MaryGrace Finora, Jean Ann Zenker Betsy Mandel, Carren Carroll, Patsy Ray, Karen Born, Suzanne Masek, Sharon Johnson-Hiltz, Laurine Kennedy, Olumide Akerele, Ruby Brock, Rena Root, Kaye Randle, Kimberly York, Lorena Baer, Jenifer Klump, Jen Koenig, and Traci Henn who all knew the answer to last week's trivia question.


QUESTION:
There is an abundance of foods that should be avoided during pregnancy, and a new study suggests that a certain type of candy should sit firmly in this category. Researchers have found that children born to mothers who consume large amounts of this popular candy during pregnancy may be more likely to develop behaviors associated with attention deficit hyperactivity disorder. The researchers

hypothesize that glycyrrhizin (the active ingredient in this candy) may interfere with fetal neurodevelopment by increasing levels of "the stress  hormone" cortisol. What is the candy? 

ANSWER:  BLACK LICORICE
THE TRIVIA QUESTION OF THE WEEK WILL RETURN ON MARCH 10, 2017
Students More Likely to Succeed if Teachers Have Positive Perceptions of Parents
Parental involvement is commonly viewed as vital to student academic success by most education experts and researchers; however, the quality of research on how to measure and improve parental involvement is lacking. Now, researchers at the University of Missouri have found that teacher ratings of parental involvement early in a child's academic career can accurately predict the child's academic and social success. Additionally, they found that a teacher training program can help improve the quantity and quality of teacher-parent interactions. Keith Herman, a professor in the MU College of Education and co-director of the Missouri Prevention Center, says these findings show the importance of teacher-parent connections and also the need for training teachers on how to create effective relationships with all parents. Read More
SPECIAL EDUCATION LAW SYMPOSIUM (JUNE 18-JUNE 23, 2017)
Lehigh University's intensive one-week institute provides a practical analysis of legislation, regulations, and court decisions relating to the education of students with disabilities.
The symposium is designed for special education coordinators and teachers, principals, psychologists, parent advocates, charter school personnel, attorneys (on both sides), hearing officers, state education agency personnel, and other individuals interested in a thorough exploration of the special education legal landscape.
The program offers two parallel tracks, one for basic that offers in-depth foundation knowledge about the IDEA and Section 504: eligibility, FAPE, LRE, student discipline, and remedies. The other track is for advanced participants, offering brand new "hot topics," such as child find nuances, pending Supreme Court cases, the behavioral legal alphabet soup, current parental participation parameters, and settlement strategies.
Included in the symposium is a separable two-day (June 22-23) training for school district Section 504 coordinators, including the latest litigated Section 504 disputes, an in-depth comparison of the IDEA and Section 504, and a "nuts and bolts" how-to session about how to appropriately and effectively implement Section 504.
The Symposium is offered with the options of graduate or continuing education credit for week-long participants. Shorter, including daily, registrations are also available. For full information, go to http://go.lehigh.edu/spedlaw. For any questions, email or call Shannon Weber or Donna Johnson at specialedlaw@lehigh.edu or (610) 758-5557.
Second Cause of Hidden Hearing Loss Identified
Patients who complain they can't hear their friends at a noisy restaurant, but pass a hearing test in their doctor's office, may be describing hidden hearing loss. Now, less than six years since its initial description, scientists have made great strides in understanding what hidden hearing loss is and what causes it. In research published in Nature Communications, University of Michigan researchers report a new unexpected cause for this auditory neuropathy, a step toward the eventual work to identify treatments. "If people can have hidden hearing loss for different reasons, having the ability to make the right diagnosis of the pathogenesis will be critical," says author Gabriel Corfas, Ph.D., director of the Kresge Hearing Research Institute at Michigan Medicine's Department of Otolaryngology -- Head and Neck Surgery. Read More
Yeast Found in Babies' Guts Increases Risk of Asthma
University of British Columbia microbiologists have found a yeast in the gut of new babies in Ecuador that appears to be a strong predictor that they will develop asthma in childhood. The new research furthers our understanding of the role microscopic organisms play in our overall health. "Children with this type of yeast called Pichia were much more at risk of asthma," said Brett Finlay, a microbiologist at UBC. "This is the first time anyone has shown any kind of association between yeast and asthma." In previous research, Finlay and his colleagues identified four gut bacteria in Canadian children that, if present in the first 100 days of life, seem to prevent asthma. In a follow-up to this study, Finlay and his colleagues repeated the experiment using fecal samples and health information from 100 children in a rural village in Ecuador. Read More
How Dads Bond with Toddlers: Brain Scans Link Oxytocin to Paternal Nurturing
Fathers given boosts of the hormone oxytocin show increased activity in brain regions associated with reward and empathy when viewing photos of their toddlers, an Emory University study finds. "Our findings add to the evidence that fathers, and not just mothers, undergo hormonal changes that are likely to facilitate increased empathy and motivation to care for their children," says lead author James Rilling, an Emory anthropologist and director of the Laboratory for Darwinian Neuroscience. "They also suggest that oxytocin, known to play a role in social bonding, might someday be used to normalize deficits in paternal motivation, such as in men suffering from post-partum depression." The journal Hormones and Behavior published the results of the study, the first to look at the influence of both oxytocin and vasopressin -- another hormone linked to social bonding -- on brain function in human fathers. Read More
Zero Tolerance Policies Unfairly Punish Black Girls
Black girls are disproportionately punished in American schools -- an "overlooked crisis" that is populating the school-to-prison pipeline at rising rates, two education scholars argue in a new paper. Dorinda Carter Andrews, associate professor at Michigan State University, and Dorothy Hines-Datiri, assistant professor at the University of Kansas and former doctoral student at MSU, cite various examples of black girls in elementary school being handcuffed and taken away in police cars for classroom disruptions such as temper tantrums. These zero tolerance policies unfairly target students of color and should be abolished, Carter Andrews said. But while a wealth of research and public discussion has focused on black male students, little attention has been paid to the mistreatment of black girls in U.S. classrooms, she said. Read More
Autism Risk Linked to Herpes Infection During Pregnancy
Women actively infected with genital herpes during early pregnancy had twice the odds of giving birth to a child later diagnosed with autism spectrum disorder (ASD), according to a study by scientists at the Center for Infection and Immunity at Columbia University's Mailman School of Public Health and the Norwegian Institute of Public Health. The study is the first to provide immunological evidence on the role of gestational infection in autism, reporting an association between maternal anti-herpes simplex virus-2 (HSV-2) antibodies and risk for ASD in offspring. Read More
MRIs Predict Which High-Risk Babies Will Develop Autism as Toddlers
Using magnetic resonance imaging (MRI) in infants with older siblings with autism, researchers from around the country were able to correctly predict 80 percent of those infants who would later meet criteria for autism at two years of age. The study, published in Nature, is the first to show it is possible to identify which infants -- among those with older siblings with autism -- will be diagnosed with autism at 24 months of age. "Our study shows that early brain development biomarkers could be very useful in identifying babies at the highest risk for autism before behavioral symptoms emerge," said senior author Joseph Piven, MD, the Thomas E. Castelloe Distinguished Professor of Psychiatry at the University of North Carolina-Chapel Hill. "Typically, the earliest an autism diagnosis can be made is between ages two and three. But for babies with older autistic siblings, our imaging approach may help predict during the first year of life which babies are most likely to receive an autism diagnosis at 24 months." Read More
Brain Scans Could Predict Teens' Problem Drug Use Before it Starts
There's an idea out there of what a drug-addled teen is supposed to look like: impulsive, unconscientious, smart, perhaps -- but not the most engaged. While personality traits like that could signal danger, not every adolescent who fits that description becomes a problem drug user. So how do you tell who's who? There's no perfect answer, but researchers report February 21 in Nature Communications that they've found a way to improve our predictions -- using brain scans that can tell, in a manner of speaking, who's bored by the promise of easy money, even when the kids themselves might not realize it. Read More
Special Education Teacher Prepares Students for the Real World
As a special education teacher at Randolph Central School (RCS), Melissa Sohl is on a mission to prepare each one of her students to be a functioning adult in the community and to live as independently as they can. Over her 19 years of teaching at RCS, her biggest challenge has been teaching students with very different learning disabilities. To prepare her students who are in grades 7, 8 and 9 for the real world, Sohl sends the parents an age-specific checklist of abilities that will serve their children as they grow into independent adults. By looking at what the parents check off on the list, she can see what the child has mastered and what she needs to work on over the course of the year. The list is sent to the parents quarterly to see if their child has mastered any new skills at home. She said this really puts into perspective the things the child should be able to do. "Everything is focused on academics with all kids, but what about the life skills that will carry them through their entire lifetime? We're trying to get all kids to transition from school to work," she said. Read More
ADHD Linked to Structural Differences in the Brain
Brain scans of 3,242 volunteers aged four to 63 years old revealed that those diagnosed with attention deficit hyperactivity disorder (ADHD)-roughly half of the group-had smaller tissue volumes in five brain regions. Because the differences were largest between children, the researchers concluded that ADHD likely involves a delay in brain maturation. "I think most scientists in the field already know that the brains of people with ADHD show differences, but I now hope to have shown convincing evidence ... that will reach the general public and show that it has [a basis in the brain] just like other psychiatric disorders," geneticist and coauthor Martine Hoogman of Radboud University in the Netherlands told the Washington Post. We know that ADHD deals with stigma, but we also know that increasing knowledge will reduce stigma." Read More

LATEST JOB LISTINGS POSTED ON

NASET
If you are an Employer looking for excellent special education staff - 
Click here
for more information
Food For Thought..........
Nothing in life is to be feared, it is only to be understood. Now is the time to understand more, so that we may fear less.
Marie Curie