Week in Review - March 17, 2017
National Association of Special Education Teachers
March 17, 2017                                              Vol 13 Issue # 11


Welcome to NASET'sWEEK in REVIEW.  Here, we provide you with the latest publications from NASET to read and or download, as well as some of the most interesting articles that have happened this week in the field of special education. We hope you enjoy this publication.  Feel free to send us articles for this publication or let us know your thoughts about the WEEK in REVIEW at news@naset.org. Have a great weekend.

Sincerely,



NASET News Team
NEW THIS WEEK ON

NASET
The Practical Teacher
Reciprocal Peer Tutoring: A Review of the Literature. By Christina Aleman
This issue of 
NASET's

Practical Teacher
was written by Christina Aleman from Florida International University.  It focuses on reciprocal peer tutoring. High stakes testing is a critical factor in the academic success of many students on the quest for a high school diploma (Melekoglu, 2011). Many research studies support the premise that reciprocal peer tutoring has a positive impact on many students, including students with disabilities, across a wide range of academic content areas such as reading, science and mathematics  (e.g., Calhoon, 2005; Calhoon, Otaiba, Cihak, King, & Avalos, 2007; Kourea, Cartledge, & Musti-Rao, 2007; Mackiewicz, Wood, Cooke & Mazzotti, 2011; Sáenz, Fuchs & Fuchs, 2005). Thus, reciprocal peer tutoring can be a valuable tool to incorporate into any classroom, as it enables students to take ownership of their learning, as well as play a vital role in the education of their peers. "Peer tutoring is a cost-effective student-mediated instructional procedure in which student dyads or small learning groups work together on instructional tasks" (Dufrene, Reisener, Olmi, Zoder-Martell, McNutt, & Horn, 2010, p. 242). This strategy may enhance and reinforce the educational needs of students who have varying academic capabilities. This publication will focus on a review of the literature on the topic of reciprocal peer tutoring.  
Read More
NASET's Inclusion Series
Promoting Positive Social Interactions in an Inclusion Setting for Students with Learning Disabilities
INTRODUCTION
If you are working or going to work as either a general education or special education teacher in an inclusion classroom you will be involved a myriad of positive and challenging experiences. None of these will be more rewarding than helping children with special needs develop positive social interactions with their peers.
One of the components of successful of inclusion is the degree to which the student with a disability feels a part of the general education classroom. The feeling of belonging positively affects the student s self-image and self-esteem, motivation to achieve, speed of adjustment to the larger classroom and new demands, general behavior, and general level of achievement. The impact of the new student on the general classroom is a major consideration for inclusion planners. Fostering positive social relationships between students with disabilities and their peers requires the preparation of nondisabled peers in the classroom so that they understand the needs of their new classmates. Teachers may use many strategies to help the student achieve a sense of belonging to the class and school.
One of the most critical things an inclusion classroom teacher must do is establish and maintain a positive and supportive classroom atmosphere. Students are more likely to follow directions, work hard, and exhibit positive classroom behavior when they feel wanted and appreciated by the teacher. This may be especially true of particularly difficult students, who may not trust adults, and who may feel that most teachers are out to get them. 
Read More
The Genius in People with Learning disabilities, Mental Health Disorders
There are numerous examples of people with learning disabilities and mental health disorders doing extraordinary things: the child on the autism spectrum who is masterful at putting together incredibly intricate Lego creations, the young person with Asperger's syndrome who knows more about presidential history than most adults, the child with dyslexia who is a master chef in the kitchen. This is not a coincidence, according to a new book that could help turn the stigma associated with these challenges on its head. Read More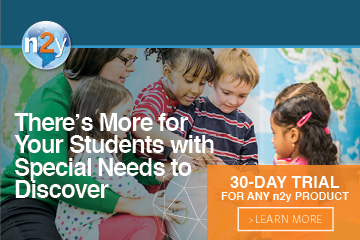 Dallas: Language Issue Affects Hispanic Special Education Students
Some Hispanic students in Dallas have struggled to get special education services because of language and other communication issues, but an external review found no evidence of intentional exclusion. The Dallas Independent School District, the state's second largest with 160,000 students, ordered the review amid widespread concerns about special education services in Texas. A summary was released Friday by the district, according to The Dallas Morning News. Federal officials are investigating Texas after reports suggested a perceived enrollment cap was leading schools to deny students services. Parents, teachers, principals and other faculty were interviewed for the district report. Read More
A Shift to Medicaid Block Grants is a Threat to People with Disabilities
Repeal of the Affordable Care Act (ACA) or eliminating its provisions expanding Medicaid and the Children's Health Insurance Program (CHIP) will jeopardize people with disabilities, including children with autism and adults, The "Perspective" authors David S. Mandell and Colleen L. Barry, write that Medicaid is the "single largest healthcare payer" for this population, with about 250,000 autistic children receiving Medicaid-covered services in 2013 alone. Mandell and Barry note that the current administration has had ACA in its sights, even though since the beginning of ACA enrollment in 2013, the numbers covered by Medicaid and CHIP have grown by 16 million to cover almost 75 million people. Of those 16 million, 85% are in states with Medicaid expansion, which is now under threat if ACA is repealed or this provision removed. Read  More
China: New Rules for Students with Disabilities Inadequate
New Chinese government regulations encourage mainstream education for students with disabilities, but do not provide adequate pathways for achieving that aim, Human Rights Watch said today. On February 23, 2017, the Chinese government released long-awaited Regulations of Education of Persons with Disabilities to replace the out-of-date 1994 regulations. The new regulations are unlikely to substantially change the current environment in which mainstream schools only admit children with physical disabilities or mild forms of other disabilities, and bar admission to many others. More positively, the regulations do mandate local governments to plan and allocate adequate funding and resources to the education of people with disabilities; stipulate teacher training, evaluation, and promotion; and require that schools develop individualized educational plans for students with disabilities. Read More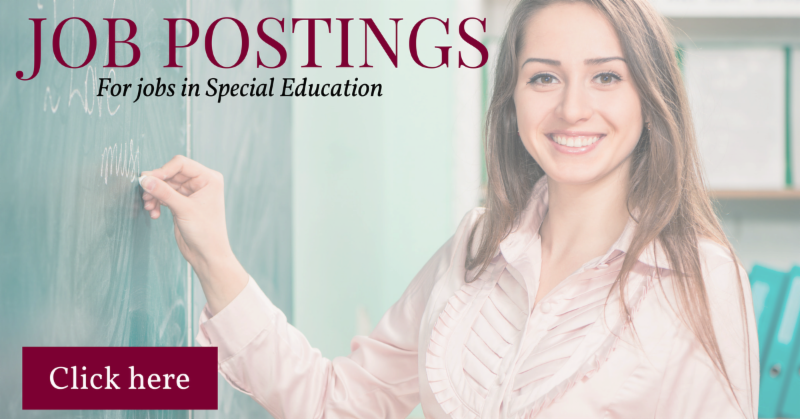 Quality Improvement Project Helps Pediatricians Diagnose, Manage ADHD
A pilot project to improve the care of children with attention-deficit/hyperactivity disorder (ADHD) led to a reduction in symptoms as well as increased confidence among pediatricians in diagnosing and managing the disorder. The Chapter Quality Network (CQN) led the project from December 2015 through January 2017 to improve the quality of care processes and outcomes by implementing the Academy's clinical practice guideline on ADHD. Pediatricians, practices and chapters from Arkansas, Georgia, New York Chapters 1 and 2, Ohio and Texas used quality improvement (QI) methods to test evidence-based care processes and embed them into their workflows. They also participated in monthly calls to share best practices and review data, and attended four learning sessions. Read More
Board Certification in Special Education Available to

NASET

Members

Through an agreement with The American Academy of Special Education Professionals(AASEP), NASET members now have the opportunity to achieve AASEP Board Certification in Special Education - (B.C.S.E.) at a reduced fee. AASEP Board Certification in Special Education - (B.C.S.E.) is a voluntary choice on the part of the candidate. The candidate for Board Certification wishes to demonstrate a commitment to excellence to employers, peers, administrators, other professionals, and parents. From the standpoint of the Academy, board certification will demonstrate the highest professional competency in the area of special education. Board Certification in Special Educationestablishes a much needed standard for professionals, across disciplines, who work with exceptional children.
Read More
Brain is Ten Times More Active than Previously Measured: Could Lead to New Approaches to Treating Neurological Disorders
A new UCLA study could change scientists' understanding of how the brain works -- and could lead to new approaches for treating neurological disorders and for developing computers that "think" more like humans. The research focused on the structure and function of dendrites, which are components of neurons, the nerve cells in the brain. Neurons are large, tree-like structures made up of a body, the soma, with numerous branches called dendrites extending outward. Somas generate brief electrical pulses called "spikes" in order to connect and communicate with each other. Scientists had generally believed that the somatic spikes activate the dendrites, which passively send currents to other neurons' somas, but this had never been directly tested before. This process is the basis for how memories are formed and stored. Read More
Flame Retardant Chemicals May Affect Social Behavior in Young Children
Some chemicals added to furniture, electronics and numerous other goods to prevent fires may have unintended developmental consequences for young children, according to a pilot study released today. Researchers from Oregon State University found a significant relationship between social behaviors among children and their exposure to widely used flame retardants, said Molly Kile, an environmental epidemiologist and associate professor in the College of Public Health and Human Sciences at OSU. "When we analyzed behavior assessments and exposure levels, we observed that the children who had more exposure to certain types of the flame retardant were more likely to exhibit externalizing behaviors such as aggression, defiance, hyperactivity, inattention and bullying," said Kile, the corresponding author of the study, which was published today in the journal Environmental Health. Read More
TRIVIA QUESTION OF THE WEEK
Congratulations to: Patsy Ray, Olumide Akerele, Melody Owens, Denise Keeling, Jessica Gaspar, Sharon Johnson-Hiltz and Prahbhjot Malhi who all knew the answer to last week's trivia question.


QUESTION: According to a study by scientists at the Center for Infection and Immunity at Columbia University's Mailman School of Public Health and the Norwegian Institute of Public Health, women actively infected with genital herpes during early pregnancy had twice the odds of giving birth to a child later diagnosed with what disorder?
ANSWER:  Autism Spectrum Disorder
This week's question:  
Teenagers who self-report feeling drowsy mid-afternoon also tend to exhibit more anti-social behavior such as lying, cheating, stealing and fighting. Now, research from the University of Pennsylvania and the University of York, in the United Kingdom, shows that those same teens are 4.5 times more likely to exhibit what behavior a decade and a half later?
If you know the answer, email us at contactus@naset.org by March 20, 2017.  We will acknowledge your correct answer in the next edition of the Week in Review
The Common Good Institute, a nonpartisan government reform thinktank based in Brooklyn, is recruiting special education teachers in K-12 public schools to participate in a simple study by taking just five minutes each day, for three weeks, to report the number of hours they spend on paperwork. A teacher's participation will be strictly confidential, and Common Good will provide an Amazon gift card to each participant. Common Good's goal is to provide a clear picture to lawmakers, regulators and the general public about how much time teachers are losing to paperwork-much of which could be spent to meet student needs-and to build support for reform that streamlines or eliminates any unnecessary paperwork that does little to help special education students. The results of the study will be included in a broader white paper on government regulation of special education. To participate in Common Good's study or for more information, please contact David Choi at 
dchoi@commongood.org
.
Harnessing ADHD for Business Success
The symptoms of ADHD foster important traits associated with entrepreneurship. That conclusion was reached in a study conducted by an international team of economists, who found that entrepreneurs with ADHD embrace new experiences and demonstrate passion and persistence. Their intuitive decision making in situations involving uncertainty was seen by the researchers as a reason for reassessing existing economic models. Poor concentration, hyperactivity, a lack of self-regulation -- at first glance, the symptoms of ADHD would seem to lower performance. On the other hand, successful entrepreneurs are frequently reported to have ADHD. "We noticed sometime that some symptoms of ADHD resemble behaviors commonly associated with entrepreneurship -- in a positive sense," says Prof. Holger Patzelt of the Entrepreneurship Research Institute at the Technical University of Munich (TUM). Read More
Unexpected Link Between Cancer and Autism
The researchers from Turku Centre for Biotechnology discovered an unexpected link between cancer and autism. Researchers from Turku Centre for Biotechnology have observed that a protein called SHANK prevents the spread of breast cancer cells to the surrounding tissue. The SHANK protein has been previously studied only in the central nervous system, and it is known that its absence or gene mutations are related to autism. The research was conducted at Turku Centre for Biotechnology. The novel discovery impinges upon the protein called SHANK which has been intensively studied in several processes in central nervous system and gene mutations in SHANK are linked to autism. Read More
Social Phobia: Indication of a Genetic Cause
People with social anxiety avoid situations in which they are exposed to judgment by others. Those affected also lead a withdrawn life and maintain contact above all on the Internet. Around one in ten people is affected by this anxiety disorder over the course of their life. Researchers at the University of Bonn have now found evidence for a gene that is believed to be linked to the illness. It encodes a serotonin transporter in the brain. Interestingly, this messenger suppresses feelings of anxiety and depressiveness. The scientists want to investigate this cause more precisely and are thus looking for more study participants. The results will be published in the journal Psychiatric Genetics. Read More
Researcher Calls on the Scientific Community to Defend Individuals with Disabilities
The potential repeal of the Affordable Care Act (ACA) threatens to eliminate critical mental and behavioral health services for people living with autism and other disabilities. Several public health insurance programs and mandates that were protected or extended by the ACA, including Medicaid, the Mental Health Parity and Addiction Equity Act of 2008 (MHPAEA), and the Individuals with Disabilities Education Act (IDEA), are now at risk of being negatively altered or removed, posing a serious threat to the health and well-being of children and adults with disabilities according to a new perspective paper published by researchers in the Perelman School of Medicine and the Johns Hopkins Bloomberg School of Public Health. Medicaid is the single largest health care payer for people with autism or developmental disabilities, covering services for approximately 250,000 children with autism in 2013 alone. A repeal of the ACA would eliminate the recent Medicaid expansion, thereby limiting paid services for millions of individuals, many of whom have disabilities. Read More
Cannabis Use in People with Epilepsy Revealed: Australian Survey
People with epilepsy resort to cannabis products when antiepileptic drug side-effects are intolerable and epilepsy uncontrolled. The first Australian nationwide survey on the experiences and opinions of medicinal cannabis use in people with epilepsy has revealed that 14 per cent of people with epilepsy have used cannabis products as a way to manage seizures. The study showed that of those with a history of cannabis product use, 90 per cent of adults and 71 per cent of parents of children with epilepsy reported success in managing seizures after commencing using cannabis products. Read More
Asthmatics Less Able to Fight Off Flu
People with asthma are likely to have worse symptoms when they get the flu because they have weaker immune systems, new Southampton research has shown. A study led by Dr Ben Nicholas, of the University of Southampton, and published in the Journal of Allergy and Clinical Immunology, assessed lung samples from asthmatics and healthy volunteers. The samples were exposed to influenza and their reactions analyzed. Dr Nicholas, who led the study under the NIHR Southampton Respiratory Biomedical Research Unit, said: "We wanted to look into whether immune system differences explain why asthmatics are more likely to end up in hospital if they get flu than the general population. This is important, as flu can cause a person's asthma symptoms to get worse. The samples from healthy people showed a strong immune system-triggering reaction to the flu virus. But in lung samples from asthma patients, this reaction was much weaker. Read More
Controversial 'Liberation Therapy' Fails to Treat Multiple Sclerosis
Opening up narrowed veins from the brain and spinal cord is not effective in treating multiple sclerosis (MS), according to a study led by the University of British Columbia and Vancouver Coastal Health. The conclusions about the so-called "liberation therapy," which thousands of people with MS have undergone since 2009, represent the most definitive debunking of the claim that patients could achieve dramatic improvements from a one-time medical procedure. "We hope these findings, coming from a carefully controlled, 'gold standard' study, will persuade people with MS not to pursue liberation therapy, which is an invasive procedure that carries the risk of complications, as well as significant financial cost," said Dr. Anthony Traboulsee, a UBC Associate Professor of Neurology and Director of the MS Clinic at the Djavad Mowafaghian Centre for Brain Health. Read More
Promising Lead Reduces Autism Symptoms and More
Fragile X syndrome is the most common cause of autism. Even though the single gene that's responsible for it was discovered in 1991, and the disease is detected by a simple blood test, there's no treatment or cure. A team of researchers led by Michigan State University, however, has provided a promising lead in battling this disease. In the current issue of Nature Communications, the scientists identified a single protein that appears to be the culprit in causing many behavioral symptoms as well as molecular and cellular abnormalities related to Fragile X. Read More
Early Deaths from Childhood Cancer Up to 4 Times More Common than Previously Reported
Treatments for childhood cancers have improved to the point that 5-year survival rates are over 80 percent. However, one group has failed to benefit from these improvements, namely children who die so soon after diagnosis that they are not able to receive treatment, or who receive treatment so late in the course of their disease that it is destined to fail. A study published in the Journal of Clinical Oncology explores this challenging population, finding that death within a month of diagnosis is more likely in very young children and those from minority racial and ethnic groups even independent of low socioeconomic status. The study uses a large national database to find that the rate of deaths within one month of diagnosis has been previously under-reported in clinical trial data, with early deaths from some pediatric cancer subtypes up to four times as common as had been implied by clinical trial reports. Read More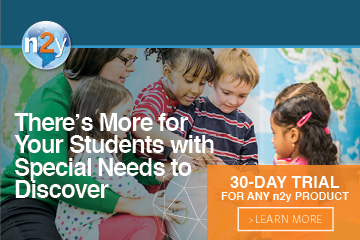 Brain Scans of Service-Dog Trainees Help Sort Weaker Recruits from the Pack
Brain scans of canine candidates to assist people with disabilities can help predict which dogs will fail a rigorous service training program, a study by Emory University finds. The journal Scientific Reports published the results of the study, involving 43 dogs who underwent service training at Canine Companions for Independence (CCI) in Santa Rosa, California. "Data from functional magnetic resonance imaging (fMRI) provided a modest, but significant, improvement in the ability to identify dogs that were poor candidates," says Emory neuroscientist Gregory Berns, who led the research. "What the brain imaging tells us is not just which dogs are more likely to fail, but why." Read More
Head Injuries Can Alter Hundreds of Genes and Lead to Serious Brain Diseases
Head injuries can harm hundreds of genes in the brain in a way that increases people's risk for a wide range of neurological and psychiatric disorders, UCLA life scientists report. The researchers identified for the first time master genes that they believe control hundreds of other genes which are linked to Alzheimer's disease, Parkinson's disease, post-traumatic stress disorder, stroke, attention deficit hyperactivity disorder, autism, depression, schizophrenia and other disorders. Knowing what the master genes are could give scientists targets for new pharmaceuticals to treat brain diseases. Eventually, scientists might even be able to learn how to re-modify damaged genes to reduce the risk for diseases, and the finding could help researchers identify chemical compounds and foods that fight disease by repairing those genes. Read More
Honor Society for Special Education Teachers

World's Largest Autism Genome Database Shines New Light on Many 'Autisms'
The newest study from the Autism Speaks MSSNG project -- the world's largest autism genome sequencing program -- identified an additional 18 gene variations that appear to increase the risk of autism. The new report appears this week in the journal Nature Neuroscience. It involved the analysis of 5,205 whole genomes from families affected by autism -- making it the largest whole genome study of autism to date. The omitted letters in MSSNG (pronounced 'missing') represent the missing information about autism that the research program seeks to deliver. Read More
Disruptive Children Do Not Inspire Similar Behavior in their Siblings
A new Tel Aviv University study published in Child Development finds that the disruptive behavior of an individual child does not encourage similar behavior in their brothers and sisters.
On the contrary, Dr. Ella Daniel of TAU's Jaime and Joan Constantiner School of Education finds that siblings, predominantly older siblings, of disruptive children tend to exhibit less disorderly behavior over time. The research, conducted in collaboration with Dr. Jennifer Jenkins and colleagues at the University of Toronto and funded by the Canadian Institute for Health Research, examines the role of sibling training on disruptive behavior during early childhood and concludes that disruptive behavior produces greater disparity -- rather than resemblance -- among siblings. Read More

In Learning, Every Moment Counts
Psychologist at University of Jena uncovers strong variability in motivation in learning situations: In the current issue of the journal 'Learning & Instruction' Dr Julia Dietrich of Friedrich Schiller University (FSU) published her findings together with Jaana Viljaranta (University of Eastern Finland), Julia Moeller (Yale University) and Bärbel Kracke (FSU) on students' expectations and efforts. Motivation can be a fickle thing -- if we are motivated, we can achieve a great deal, but if motivation is lacking, we are easily overwhelmed. And we all know people who give the impression of being highly motivated all the time, while others seem to be chronically lacking in drive. Read More

LATEST JOB LISTINGS POSTED ON

NASET
If you are an Employer looking for excellent special education staff - 
Click here
for more information
Food For Thought..........

Inclusive, good-quality education is foundation for dynamic and equitable societies.

Desmond Tutu