Week in Review - January 6, 2017
National Association of Special Education Teachers
January 6, 2017                                                Vol 13 Issue #1

Welcome to NASET'sWEEK in REVIEW.  Here, we provide you with the latest publications from NASET to read and or download, as well as some of the most interesting articles that have happened this week in the field of special education. We hope you enjoy this publication.  Feel free to send us articles for this publication or let us know your thoughts about the WEEK in REVIEW at news@naset.org. Have a great weekend.

Sincerely,



NASET News Team
NEW THIS WEEK ON

NASET
NASET's Special Educator eJournal

January 2017
Table of Contents
*Joint Statement on Recruiting Quality Candidates into the Teaching Profession
*Update from the U.S. Department of Education
*Buzz from the Hub
*Book Review: The Influence of Teachers, Reflections on Teaching and Leadership. By Olga M. Torguet
*Common Core State Standards and the Implications it has on Special Education. By Oria Perez
*The Impact of Stakeholders' Collaboration on Addressing the Needs of Students with Disabilities. By N. Alexandra Cooper
*A Discussion of Parental Involvement and Disability Status in Urban Schools from the Perspective of a Special Education Teacher in an Urban Setting. By Shekeyla Roberts
*Special Education Legal Alert.  By Perry A. Zirkel
*Latest Job Postings on NASET Career Center
*Acknowledgements
Read More
The Practical Teacher Series
Students with Disabilities in Postsecondary Institutions: What Higher Education Should Be Doing to Support Them
By Kristen Bonanno-Sotiropoulos
This edition of 
NASET's Practical Teacher
was written by Kristen Bonanno-Sotiropoulos, a doctoral student at American International College. With the increasing number of students with disabilities attending postsecondary institutions, higher education must be prepared to address, support, and embrace the diversity of needs. Higher education institutions have federal mandates that they have to meet concerning providing accommodations and services for students with disabilities, but are these enough? Students with disabilities may require more than simple accommodations and services in order successfully transition and adapt to college life. For many students with disabilities, support in the areas of self-advocacy, social skills, independence, and academic assistance is needed.  
Read More
U.S. Department of Education Releases Guidance on Civil Rights of Students with Disabilities
The U.S. Department of Education released three new sets of guidance today to assist the public in understanding how the Department interprets and enforces federal civil rights laws protecting the rights of students with disabilities. These guidance documents clarify the rights of students with disabilities and the responsibilities of educational institutions in ensuring that all students have the opportunity to learn. The guidance released today includes a parent and educator resource guide; a Dear Colleague letter (DCL) and question and answer document on the use of restraint and seclusion in public schools; and a DCL and question and answer documents on the rights of students with disabilities in public charter schools. "These guidance documents share information with our full school communities - educators, parents, and students - about important educational rights, including school obligations to identify, evaluate, and serve students with disabilities," said Catherine E. Lhamon, the Department's assistant secretary for civil rights. "Vigilant attention to the rights of students with disabilities will help ensure fair treatment for every student and that every student has equal access to educational programs and has an opportunity to experience success." Read More
Children with Disabilities Face Bullying Throughout School Years
Bullying is a problem that affects almost all students in some ways, but for children with disabilities it's a problem that seems to last throughout their school years. Children with disabilities, including those with learning disabilities, were about 20 percent more likely to report being bullied than other students in surveys taken at a New England school district. And that difference remained steady from third through 12th grades, the researchers found. "Students with disabilities need to be taught skills to respond appropriately to bullying. They need to know what to do, how to respond and who to tell," said study co-author Chad Rose. He's an assistant professor of special education with the University of Missouri College of Education. Read More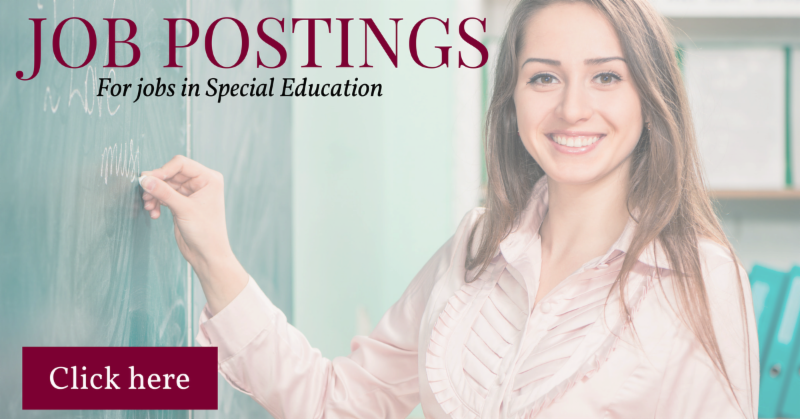 Fish Oil During Pregnancy May Cut Kids' Asthma Risk
Women who take fish oil during their third trimester of pregnancy might cut their children's risk of developing asthma by as much as one-third, a new clinical trial suggests. The fish oil dose was high -- with fatty acid levels that were 15 to 20 times more than the average American gets from food. But there were no significant side effects, according to lead researcher Dr. Hans Bisgaard. He's a professor of pediatrics at the University of Copenhagen, in Denmark. He stopped short of making any general recommendations for pregnant women, however. Bisgaard said his "personal interpretation" is that fish oil offers a safe way to prevent some cases of childhood asthma. Read More
Diabetes Takes Biggest Bite Out of U.S. Health Care Spending
Diabetes leads a list of just 20 diseases and conditions that account for more than half of all spending on health care in the United States, according to a new comprehensive financial analysis. U.S. spending on diabetes diagnosis and treatment totaled $101 billion in 2013, and has grown 36 times faster than spending on heart disease, the country's No. 1 cause of death, researchers reported. "After adjusting for inflation, we see that every year the U.S. is spending 6 percent more than we spent the year before on diabetes," said lead researcher Joseph Dieleman, assistant professor at the University of Washington Institute for Health Metrics and Evaluation. Read More
Does Legalizing Pot Spur Kids to Try It?
States that legalize recreational marijuana use may be sending a message to teens that pot is harmless, a new study suggests. Fewer teenagers in Washington and Colorado saw marijuana as risky to their health following approval of recreational use by voters in those states, researchers report. Washington also saw an increase in recreational pot use among 8th and 10th graders following legalization there. "With legalization, marijuana use became less stigmatized and adolescents were more likely to use it," said study author Magdalena Cerda. She is an epidemiologist with the University of California, Davis, Violence Prevention Research Program. Read More
Board Certification in Special Education Available to

NASET

Members

Through an agreement with The American Academy of Special Education Professionals(AASEP), NASET members now have the opportunity to achieve AASEP Board Certification in Special Education - (B.C.S.E.) at a reduced fee. AASEP Board Certification in Special Education - (B.C.S.E.) is a voluntary choice on the part of the candidate. The candidate for Board Certification wishes to demonstrate a commitment to excellence to employers, peers, administrators, other professionals, and parents. From the standpoint of the Academy, board certification will demonstrate the highest professional competency in the area of special education. Board Certification in Special Educationestablishes a much needed standard for professionals, across disciplines, who work with exceptional children.
Read More
Health Care Spending for U.S. Kids Jumped 56 Percent in Less Than 20 Years
The cost of keeping American kids physically and mentally healthy increased 56 percent between 1996 and 2013, a new study finds. Health care expenditures jumped from nearly $150 billion in 1996 to more than $233 billion in 2013 for those 19 and younger, researchers found. Routine newborn care in the hospital accounted for the largest share of spending in 2013. Next highest were attention deficit hyperactivity disorder (ADHD) and routine dental care, including checkups and braces, the researchers said. The findings were published Dec. 27 in JAMA Pediatrics. "When you place spending on children in the context of all health care, spending on children has been relatively low," said Rachel Garfield, a senior researcher at the Kaiser Family Foundation. The foundation focuses on national health issues. Read More
In Ireland, Discrimination Against People with Disabilities Has Become a Cause for Concern
Concern has being raised about the level of discrimination against people with disabilities in Ireland. The Irish Commission on Human Rights says almost a third of all discrimination complaints to it in 2016 were about disability. The figures for 2016 come as Ireland remains the very last EU Member State left to ratify the key UN Convention on the Rights of Persons with Disabilities. The Government has committed to passing it into law in early 2017. Commissioner Emily Logan says more work is needed: "It's about being much more sensitive to providing goods and services to people with disability in Ireland. "And by that I mean we want to move away from what is seen as an old paternalistic approach towards working and equally treating people with disabilities. Read More
TRIVIA QUESTION OF THE WEEK
This week's question:  

According to the latest research from the U.S. National Institute on Drug Abuse, is illegal drug use among U.S. teens at an all-time low, all-time high or remaining the same?
If you know the answer, email us at contactus@naset.org by 1/9/17.  We will acknowledge your correct answer in the next edition of the Week in Review
U.S. Families Spend 1.5 Billion Hours Yearly on Kids with Special Health Needs
Families in the United States spend 1.5 billion hours each year providing home health care to their chronically ill or children with disabilities, a new study shows. The hours of health care these parents and other family members provide would cost $36 billion if performed by home health workers who received the going rate -- or $12 billion if unskilled workers receiving minimum wage were hired, said senior researcher Dr. Mark Schuster. Parents of chronically ill children are asked these days to provide "the kind of care that, if they weren't there, the system would have to provide home health care or keep the children in the hospital longer," said Schuster, chief of general pediatrics at Boston Children's Hospital. He's also a professor of pediatrics at Harvard Medical School. Read More
Novel Diet Therapy Helps Children with Crohn's Disease
Can diet alone be used to cure Crohn's disease and ulcerative colitis (UC)? It's a question Dr. David Suskind, a gastroenterologist at Seattle Children's, has been researching for years. Today, he finally has the answer: yes. In a first-of-its-kind-study led by Suskind, published today in the Journal of Clinical Gastroenterology, diet alone was shown to bring pediatric patients with active Crohn's and UC into clinical remission. "This changes the paradigm for how we may choose to treat children with inflammatory bowel disease," said Suskind. In the small, prospective study, patients were put on a special diet called the specific carbohydrate diet (SCD) for 12 weeks as the sole intervention to treat their Crohn's or UC. SCD is a nutritionally balanced diet that removes grains, dairy, processed foods and sugars, except for honey. The diet promotes only natural, nutrient-rich foods, which includes vegetables, fruits, meats and nuts. Read More
I

n Ohio, Families Cheer Passage of Autism Coverage Bill
House Bill 463 requires insurance companies to cover autism treatments, including Applied Behavior Analysis. Only six other states do not have similar insurance mandates. "It gives families access to therapies that can really, really help their children. We've seen such an improvement in Michael - from ABA," said Doug Beebe, father of 5-year-old Michael. "Not everyone has the same resources. I think a lot of kids have been going without." "The term that I heard was - 'you're excluded.' And that's tough to hear," Doreena Beebe recalled. Autism insurance coverage took years or parental activism and two different legislative bills. The successful bill was spearheaded by Representative Cheryl Grossman of Grove City. Read More
Fewer Kids Visited ERs for Asthma After Indoor Smoking Bans
Emergency rooms in communities with indoor smoking bans reported a 17 percent decrease in the number of children needing care for asthma attacks, according to new research from the University of Chicago Medicine. The study, led by pediatric allergy expert Christina Ciaccio, MD, assistant professor of pediatrics at the University of Chicago, examined 20 metropolitan areas around the country that introduced clean indoor air regulations prohibiting smoking in public places such as restaurants, hotels and workplaces. The study, co-authored by researchers from Brown University and Kansas University, was published in the Annals of Allergy, Asthma & Immunology. Read More
Close Friendships Between Children Can Influence Responses to Fear
New research led by the University of East Anglia (UEA) shows that close friends may influence how school-aged children think about danger. The study investigated whether close friends affect each other's fear responses, both in terms of beliefs and what they would do to avoid potential danger. The findings, published in the December issue of the journal Behaviour Research and Therapy, show for the first time that children in close friendships exhibit shared patterns of fear-related thoughts, and that they influence each other's fears when discussing these issues together. Read More
Smoking While Pregnant May Compromise Children's Kidney Function
In a new study, young children showed signs of kidney damage if their mothers smoked while pregnant. The findings, which appear in an upcoming issue of the Clinical Journal of the American Society of Nephrology (CJASN), add to the list of negative health effects that can result from maternal smoking during pregnancy. Because smoking is a well-known risk factor for kidney failure in adults, a team led by Koji Kawakami, MD, PhD, Maki Shinzawa, MD, PhD, and Motoko Yanagita MD, PhD (Kyoto University, in Japan) wondered whether maternal smoking during pregnancy might affect children's kidney health. The researchers conducted a population-based retrospective study using a database of health check-ups from pregnancy to 3 years of age in Japan. The investigators looked for the presence of proteinuria -- or elevated protein the urine, which is a sign of reduced kidney function -- in urinary tests from 44,595 children. Read More
New Groundbreaking Research on Preterm Birth
Preterm birth -- birth before 37 weeks of pregnancy -- affects up to one in every six births in the United States and many other countries. It is the number one cause of infant death and long-term illnesses and imposes heavy social and economic burdens. Although preterm birth is a complex condition, infection of the mother and ensuing inflammation in pregnancy are very common triggers. In a recent study published in the premier biomedical research journal Nature Medicine, a team of researchers led by Wayne State University's Kang Chen, Ph.D., assistant professor of obstetrics and gynecology in the School of Medicine, discovered the critical function of a type of mother's immune cells -- B lymphocytes -- in resisting preterm birth triggered by inflammation. Read More
Why Some Companies Are Trying to Hire More People on the Autism Spectrum
Interest in what's called neurodiversity is growing at American companies. This year, the accounting firm EY (formerly known as Ernst & Young) has been piloting a program to employ people with autism in order to explore the benefits of having workers of different cognitive abilities, such as greater productivity and building a more talented workforce. According to a recent study by Drexel University, 58 percent of young adults with autism are unemployed. And yet, many of them have skills that businesses are looking for. "This program leverages the skills that people with high functioning autism often have: looking at data, dealing with mathematical concepts, attention to detail, the ability to focus over long periods of time, and looking at large bodies of information and spotting anomalies," explains Lori Golden, EY Abilities Strategy Leader who led the pilot program. Right now, EY's program has four employees who work as accounting-support associates. Read More
In NY, People with Disabilities Express Ride-Sharing Concerns
After talks of a special session fell apart, politicians, law enforcement and business owners joined to push for Uber upstate, holding a press conference Wednesday at Albany City Hall. "Somebody said to me, 'Hey can I get a cab ride home?' I said, 'Hey, there's a guy with a rickshaw, that's your best option.' As far as the cabs go, they might as well take the holiday weekend off because they're completely useless," said Vic Christopher, Troy restaurant owner. After the press conference, disabled rights advocates attending took a chance to voice their concerns. Read More

LATEST JOB LISTINGS POSTED ON

NASET
If you are an Employer looking for excellent special education staff - 
Click here
for more information
Food For Thought..........
Let our New Year's Resolution be this: We will be there for one another as fellow members of humanity, in the finest sense of the word.
Goran Persson