Week in Review - January 27, 2017
National Association of Special Education Teachers
January 27, 2017                                                Vol 13 Issue #4

Welcome to NASET'sWEEK in REVIEW.  Here, we provide you with the latest publications from NASET to read and or download, as well as some of the most interesting articles that have happened this week in the field of special education. We hope you enjoy this publication.  Feel free to send us articles for this publication or let us know your thoughts about the WEEK in REVIEW at news@naset.org. Have a great weekend.

Sincerely,



NASET News Team
NEW THIS WEEK ON

NASET
NASET's Educating Children with Severe Disabilities Series - Issue #45
Collaborating with Parents of Children with Autism
Developing and implementing effective educational programs that are meaningful for students with ASD involve collaboration with parents. Parents of children with ASD work closely with professionals to obtain diagnoses, early intervention programs and other resources, and are usually knowledgeable about both the disorder and their children. Bringing the experiences and knowledge of parents to the program planning process, serves not only to enhance students' school success, but also creates a climate for ongoing learning, communication and collaboration. 
Read More
NASET's Inclusion Series
Accommodations, Modifications and Supports for Students with Disabilities
For many students with disabilities-and for many without-
the key to success in the classroom
lies in having appropriate adaptations, accommodations, and modifications made to the instruction and other classroom activities.  
Read More
Most Cow's Milk Baby Formulas Don't Up Risk of Type 1 Diabetes
Although breast milk is still considered the best nutrition for babies, a new study suggests that most cow's milk formulas don't increase the risk of developing type 1 diabetes. However, the German researchers who did the study did find that giving highly hydrolyzed formulas -- sometimes recommended for babies with food allergies -- in the first week of life may increase the chances of type 1 diabetes in some children. "There is no benefit for infants at increased genetic risk for type 1 diabetes to be fed hydrolyzed infant formula as a first formula if breast-feeding is not possible," said lead author Sandra Hummel, from the Institute of Diabetes Research in Munich. Read More
Fetal Alcohol Syndrome a Global Problem: Report
About 119,000 children worldwide are born each year with fetal alcohol syndrome (FAS), a new report finds. The syndrome refers to a group of conditions that include poor growth for the baby both in the womb and after birth, and mental, physical and developmental problems for the child that can last through adulthood, according to the U.S. National Institutes of Health. Globally, an average of nearly 10 percent of women drink alcohol during pregnancy. But, the rate is as high as 45 percent in some countries, said researchers at the Centre for Addiction and Mental Health (CAMH) in Toronto. The five countries with the highest alcohol use in pregnancy were Russia, United Kingdom, Denmark, Belarus and Ireland. As a region, Europe had a 2.6 higher prevalence of the syndrome than the global average. Read More
Kids Born to Opioid-Addicted Moms Seem to Fare Poorly in School
Children exposed to addictive drugs in the womb may be more likely to perform poorly in school, Australian researchers report. In the study, these exposed kids lagged behind their peers on grade-level tests of reading, writing, math, spelling and grammar. By seventh grade, about 38 percent failed to meet test standards in at least one of these areas. The study authors said their paper is the first to examine academic results in children with neonatal abstinence syndrome (NAS) -- when a fetus is exposed to drugs in the womb. It's a rapidly growing public health problem fueled by the global opioid epidemic. In the United States, it's estimated that an NAS infant is born every 25 minutes, the study authors said. Read More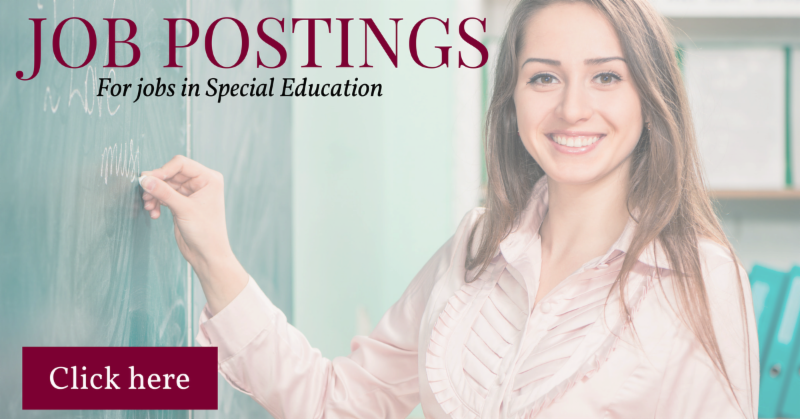 Parents Have Mixed Views on When to Keep Sick Kids Out of School
American parents don't always agree when to keep their children home sick from school, a new poll reveals. The poll included almost 1,500 parents nationwide. All had at least one child aged 6 to 18. The research found that 75 percent had kept their child home sick from school at least once in the past year. The main reasons for keeping a child home were concerns their illness would get worse or spread to classmates. But the University of Michigan C.S. Mott Children's Hospital National Poll on Children's Health found that parents have differing views about how sick is too sick. Or the importance of sick day consequences, such as parents missing work or kids missing tests. Read More
New Data Show Heightened Risk of Birth Defects with Antidepressants Prescribed During Pregnancy
A new Université de Montréal study in the British Medical Journal reveals that antidepressants prescribed to pregnant women could increase the chance of having a baby with birth defects. The risk -- 6 to 10 %, versus 3 to 5 % in women who do not take the drugs -- is high enough to merit caution in their use, especially since, in most cases, they are only marginally effective, the study says. "In pregnancy, you're treating the mother but you're worried about the unborn child, and the benefit needs to outweigh the risk," said the study's senior author, Anick Bérard, a professor at UdeM's Faculty of Pharmacy and researcher at its affiliated children's hospital, CHU Sainte-Justine. Read More
Highly Gifted Children Benefit from Explanation as Much as Their Peers
We often assume that highly gifted children always perform at maximum capacity. Psychologist Bart Vogelaar discovered that this group too benefits from training and explanation. Strangely enough, the benefits are the same for both groups. When children have tests at school or when their learning abilities are assessed, they don't always show their full potential. Exam stress and/or lower metacognition -- knowledge that makes learning easier -- can cause a child to underperform. This problem can be countered using dynamic tests, where children receive training during the test and their progress is measured to give a better image of their learning capabilities. 'The general assumption is that gifted children always work to their full potential in such tests and that they don't need training or explanations,  development psychologist Bart Vogelaar explains. 'I'm not sure that assumption is correct.  Read More
Heavy Alcohol Use in Adolescence Alters Brain Electrical Activity
Long-term heavy use of alcohol in adolescence alters cortical excitability and functional connectivity in the brain, according to a new study from the University of Eastern Finland and Kuopio University Hospital. These alterations were observed in physically and mentally healthy but heavy-drinking adolescents, who nevertheless did not fulfil the diagnostic criteria for a substance abuse disorder. The findings were published in Addiction Biology. Constituting part of the Adolescents and Alcohol Study, the study analyzed the effects of heavy adolescent drinking on the electrical activity and excitability of the cortex. The study did a follow-up on 27 adolescents who had been heavy drinkers throughout their adolescence, as well as on 25 age-matched, gender-matched and education-matched controls with little or no alcohol use. The participants were 13 to 18 years old at the onset of the study. Read More
TRIVIA QUESTION OF THE WEEK
Congratulations to: Duayjan Bailey, Laurine Kennedy, Melissa Davidson, Melody Owens, Kristi James, Raynelle Lanier, Olumide Akerele, Ellen Tannebaum and Sharon Johnson-Hiltz who all knew the answer to last week's trivia question:


QUESTION: In November of 2016, Dan Berlin climbed Mount Kilimanjaro. What made Dan's trek up the 19,341-foot summit so special?
ANSWER:  Dan Berlin is blind
This week's question:  Approximately what percentage of babies are born preterm in the United States?
If you know the answer, email us at contactus@naset.org by 1/30/17.  We will acknowledge your correct answer in the next edition of the Week in Review
SPECIAL EDUCATION LAW SYMPOSIUM (JUNE 18-JUNE 23, 2017)
Lehigh University's intensive one-week institute provides a practical analysis of legislation, regulations, and court decisions relating to the education of students with disabilities.
The symposium is designed for special education coordinators and teachers, principals, psychologists, parent advocates, charter school personnel, attorneys (on both sides), hearing officers, state education agency personnel, and other individuals interested in a thorough exploration of the special education legal landscape.
The program offers two parallel tracks, one for basic that offers in-depth foundation knowledge about the IDEA and Section 504: eligibility, FAPE, LRE, student discipline, and remedies. The other track is for advanced participants, offering brand new "hot topics," such as child find nuances, pending Supreme Court cases, the behavioral legal alphabet soup, current parental participation parameters, and settlement strategies.
Included in the symposium is a separable two-day (June 22-23) training for school district Section 504 coordinators, including the latest litigated Section 504 disputes, an in-depth comparison of the IDEA and Section 504, and a "nuts and bolts" how-to session about how to appropriately and effectively implement Section 504.
The Symposium is offered with the options of graduate or continuing education credit for week-long participants. Shorter, including daily, registrations are also available. For full information, go to http://go.lehigh.edu/spedlaw. For any questions, email or call Shannon Weber or Donna Johnson at specialedlaw@lehigh.edu or (610) 758-5557.
Genetic Discovery Provides New Insight into Cognitive Disorders
An international team of scientists, led by Todd Lencz, PhD, professor at The Feinstein Institute for Medical Research at Northwell Health and Hofstra Northwell School of Medicine, have unlocked some of the genes responsible for cognitive ability. Dr. Lencz and fellow researchers studied the genes of 35,000 people and discovered new genetic variations related to cognitive ability. The findings bring scientists a step closer to developing new -- and potentially better -- treatments for cognitive disorders of the brain, such as schizophrenia and attention deficit hyperactivity disorder (ADHD). The findings are published online in Molecular Psychiatry. Read More
She Became a Special Education Teacher by Accident. Then She Fell in Love with Her Job
How do teachers captivate their students? Here, in a feature we call How I Teach, we ask great educators how they approach their jobs. Anna Vick, a special education teacher at Highlands Ranch High School in the Douglas County School District, has no shortage of tools to get students learning. She uses art projects, YouTube videos, music, aromatherapy, brain breaks and more to reach her students, all of whom have serious emotional disabilities. Vick is one of 15 teachers who were selected for the inaugural Colorado Teaching Policy Fellowship operated by the national nonprofit Teach Plus. The nine-month program aims to involve teacher leaders in state-level education policy discussions, including how the state responds to the Every Student Succeeds Act, the new federal education law. Read More
An Iowa Teacher Who Couldn't Afford Weighted Blankets for Her Students with Special Needs is Making Them Instead
Everyone loves a good blanket. You're swaddled in one as a baby. You curl up in your favorite one on the sofa as an adult. You likely die under one, maybe that your grandmother made for you decades ago. Too bad we can't have a favorite heavy blanket at work or school. That's what Cedar Falls special needs teacher Christiana Junge wondered. It might just help fidgety students in her class to focus. So she did what teachers do. She researched the idea. She looked at what blankets would cost, realized there was no budget and made them herself. "You want to do everything you can to help every single student," said the Southdale Elementary teacher. Read More
In Canada, Many Youth with ADHD Given Antipsychotic Drugs: Study
One in 20 Ontario children and youth have attention deficit hyperactivity disorder and many are prescribed antipsychotic drugs, despite having no other mental health diagnoses, researchers have found. A study by the Institute for Clinical Evaluative Sciences found almost 12 per cent of kids and youth with attention deficit hyperactivity disorder, or ADHD, were prescribed antipsychotics like Risperdal, Zyprexa and Seroquel. "When we looked at the information on the children and youth with ADHD who were prescribed antipsychotics, a very, very small number of them had a condition where you would expect the use of an antipsychotic - conditions such as bipolar disorder or schizophrenia," said senior author Dr. Paul Kurdyak, head of the mental health and addictions program at ICES. Read More
Expert: Wandering an All-too-Common Problem for Children with Autism
Wandering by children with autism is common, dangerous, and at times, deadly. On Monday at about 9 p.m., 7-year-old Tanner Vick died when he wandered out of his Franklin County home and was hit by a car on Darius Pearce Road. Vick had autism and played baseball for the Miracle League of Franklin County. According to a neighbor, Vicks' mother went to the bathroom and when she returned to the room, he was gone. David Laxton, with the Autism Society of North Carolina, described the circumstances as tragic. "Some children with autism, and some adults with autism, are just drawn to things that are dangerous," he said. "They just don't understand the danger." Laxton said wandering is an all-too-common problem. Read More
The Truth About Autism and Sleep
I am tired. Tired in a way that is different than any tired I have known before. A deep tired. A tired that feels defeating sometimes. A tired that is beginning to feel permanent. Six months ago, my 4-year-old son slept through the night. And then one night he just stopped. He stopped sleeping because of his Autism Spectrum Disorder. A symptom that I did not even know was a symptom of autism until it happened to us. One of the many things along this journey that I did not see coming. But, that is what this journey along the spectrum is all about. Time and time again, we are caught off guard. Left with no other choice than to fight through the obstacles. Read More
Maybe Teaching Special Ed Doesn't Have To Be So Hard
This time last year, Stephanie Johnson was miserable. She was in her third year teaching special education at a junior high school in Lindon, Utah, about 40 minutes south of Salt Lake City. On the outside it looked like she was doing great. Her classes ran smoothly, students loved her, parents loved her, but like many special education teachers, inside she felt as though she was drowning. She said she thought about leaving all the time: "I don't know how to describe it, it's just so much work. I just feel like I cannot do it." Read More
Teenagers Who Access Mental Health Services See Significant Improvements, Study Shows
Young people with mental health problems who have contact with mental health services are significantly less likely to suffer from clinical depression later in their adolescence than those with equivalent difficulties who do not receive treatment, according to new research from the University of Cambridge. This comes as Prime Minister Theresa May announced measures to improve mental health support at every stage of a person's life, with an emphasis on early intervention for children and young people. The study, published in Lancet Psychiatry, found that 14-year-old adolescents who had contact with mental health services had a greater decrease in depressive symptoms than those with similar difficulties but without contact. By the age of 17, the odds of reporting clinical depression were more than seven times higher in individuals without contact than in service users who had been similarly depressed at baseline. Read More
Precision Medicine Advances Pediatric Brain Tumor Diagnosis and Treatment
Precision medicine -- in which diagnosis and treatments are keyed to the genetic susceptibilities of individual cancers -- has advanced to the point where it can now impact the care of a majority of children with brain tumors, a new study by investigators at Dana-Farber/Boston Children's Cancer and Blood Disorders Center suggests. In the largest clinical study to date of genetic abnormalities in pediatric brain tumors, researchers performed clinical testing on more than 200 tumor samples and found that a majority had genetic irregularities that could influence how the disease was diagnosed and/or treated with approved drugs or agents being evaluated in clinical trials. The findings, reported online by the journal Neuro-Oncology, demonstrate that testing pediatric brain tumor tissue for genetic abnormalities is clinically feasible and that in many cases the results can guide patients' treatment. Read More
Expecting Spike in Texas Special Education Students, Advocates Push For Better Services
With increased federal attention on the low percentage of Texas students receiving special education services, the state is poised to ensure the number of students receiving such services will increase over the next year. And disability rights advocates are hoping to go even further, aiming to improve the overall quality of those services. Those advocates want school officials to reduce the rates at which black students are labeled as learning disabled - experts say that student group has been overrepresented for decades in special ed. They also want to increase the rate of English-language learners, whom educators can often mistake for having language challenges rather than disabilities. Read More
Honor Society for Special Education Teachers

LATEST JOB LISTINGS POSTED ON

NASET
If you are an Employer looking for excellent special education staff - 
Click here
for more information
Food For Thought..........

You cannot hope to build a better world without improving the individuals. To that end, each of us must work for his own improvement and, at the same time, share a general responsibility for all humanity, our particular duty being to aid those to whom we think we can be most useful.

Marie Curie