Week in Review - January 13, 2017
National Association of Special Education Teachers
January 13, 2017                                                Vol 13 Issue #2


Welcome to NASET'sWEEK in REVIEW.  Here, we provide you with the latest publications from NASET to read and or download, as well as some of the most interesting articles that have happened this week in the field of special education. We hope you enjoy this publication.  Feel free to send us articles for this publication or let us know your thoughts about the WEEK in REVIEW at news@naset.org. Have a great weekend.

Sincerely,



NASET News Team
NEW THIS WEEK ON

NASET
Autism Spectrum Disorder Series

Parental Satisfaction with Autism Services in Schools: A Review of the Literature By Krista Garcia
This edition of
NASET's

Autism Spectrum Disorder
series was written by Krista Garcia. Her paper seeks to explore parental satisfaction with special education services, especially as it is related to Autism Spectrum Disorder (ASD). She reviews current literature regarding parental satisfaction and takes an in-depth look at the factors influencing parental satisfaction. Finally, the paper provides suggestions to address each of the recurring concerns related to parental satisfaction with special education services.
Read More
Parental Obesity Linked to Delays in Child Development, NIH Study Suggests
Children of obese parents may be at risk for developmental delays, according to a study by researchers at the National Institutes of Health. The investigators found that children of obese mothers were more likely to fail tests of fine motor skill - the ability to control movement of small muscles, such as those in the fingers and hands. Children of obese fathers were more likely to fail measures of social competence, and those born to extremely obese couples also were more likely to fail tests of problem solving ability. The study, appearing in Pediatrics, was conducted by scientists at the NIH's Eunice Kennedy Shriver National Institute of Child Health and Human Development (NICHD). "The previous U.S. studies in this area have focused on the mothers' pre- and post-pregnancy weight," said the study's first author, Edwina Yeung, Ph.D., an investigator in NICHD's Division of Intramural Population Health Research. "Our study is one of the few that also includes information about fathers, and our results suggest that dad's weight also has significant influence on child development." Read More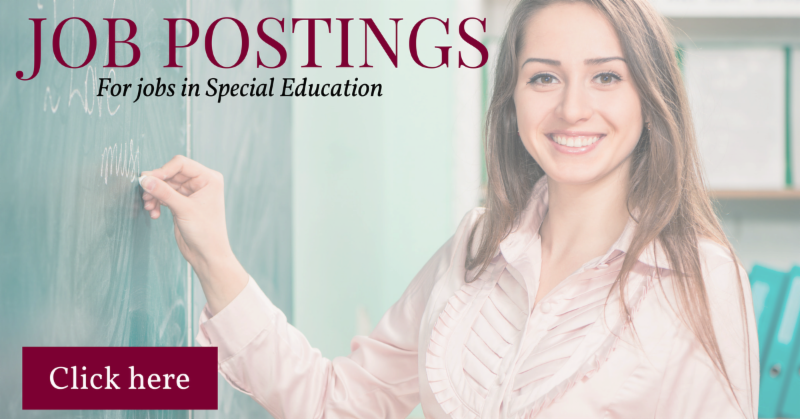 Kids with Concussion Need Vision Check Before Return to School
A new study suggests that children who've had a concussion should undergo comprehensive eye exams to see if they're ready to go back to school. This is especially important, researchers said, for kids who struggle in school. "Concussed children with vision symptoms, hearing disturbances and difficulty concentrating often have academic difficulty post-concussion," said study researcher Dr. Mark Swanson. He's associate professor at the University of Alabama at Birmingham School of Optometry. "As we continue to try to improve concussion protocols, specifically when it comes to children, it is important that we understand the effects of a concussion on a child's ability to learn," Swanson said in a university news release. Read More
Stuttering Linked to Reduced Blood Flow in Area of Brain Associated with Language
A study led by researchers at Children's Hospital Los Angeles demonstrates what lead investigator Bradley Peterson, MD, calls "a critical mass of evidence" of a common underlying lifelong vulnerability in both children and adults who stutter. They discovered that regional cerebral blood flow is reduced in the Broca's area -- the region in the frontal lobe of the brain linked to speech production -- in persons who stutter. More severe stuttering is associated with even greater reductions in blood flow to this region. In addition, a greater abnormality of cerebral blood flow in the posterior language loop, associated with processing words that we hear, correlates with more severe stuttering. This finding suggests that a common pathophysiology throughout the neural "language" loop that connects the frontal and posterior temporal lobe likely contributes to stuttering severity. Read More
New Guidelines Urge Early Intro to Peanut in High-Risk Infants
Babies at increased risk for peanut allergy should have peanut-containing foods added to their diets as early as 4 months of age, new U.S. guidelines suggest. The recommendation comes from the U.S. National Institutes of Health and other expert groups. And it advocates a tactic that might seem counterintuitive: To drastically cut the chances of peanut allergy in high-risk babies, parents should introduce "age-appropriate" forms of peanut products early in life. Researchers said the advice is based on a pivotal clinical trial called LEAP, funded by the U.S. National Institute of Allergy and Infectious Diseases, and first published in 2015. That study turned old thinking about peanut allergies on its head. Read More
Metformin Still Best as First Type 2 Diabetes Treatment
Newly updated guidelines reaffirm that metformin is the first-line drug for people with type 2 diabetes, and that several other medications -- including newer ones -- can be added if needed. The recommendations come from the American College of Physicians (ACP). The American Academy of Family Physicians endorsed the new guidelines. The ACP updated the guidelines because of new research into diabetes drugs, and the U.S. Food and Drug Administration approval of new diabetes drugs. "Metformin, unless contraindicated, is an effective treatment strategy because it has better effectiveness, is associated with fewer adverse effects, and is cheaper than most other oral medications," ACP president Dr. Nitin Damle said in a college news release. Read More
Board Certification in Special Education Available to

NASET

Members

Through an agreement with The American Academy of Special Education Professionals(AASEP), NASET members now have the opportunity to achieve AASEP Board Certification in Special Education - (B.C.S.E.) at a reduced fee. AASEP Board Certification in Special Education - (B.C.S.E.) is a voluntary choice on the part of the candidate. The candidate for Board Certification wishes to demonstrate a commitment to excellence to employers, peers, administrators, other professionals, and parents. From the standpoint of the Academy, board certification will demonstrate the highest professional competency in the area of special education. Board Certification in Special Educationestablishes a much needed standard for professionals, across disciplines, who work with exceptional children.
Read More
Animal Study Shows Harmful Effects of Secondhand Smoke Even Before Pregnancy
Exposure to second-hand tobacco smoke -- even before conception -- appears to have a lingering impact that can later impair the brain development of a fetus, researchers at Duke Health report. Using rats in experiments carefully designed to mimic the second-hand smoke exposures that humans encounter, the researchers found that the chemical components of tobacco smoke affect fetal brain development throughout pregnancy. The smoke exposure damages regions of the brain involved in learning, memory and emotional responses. Although the impact was most severe with exposures occurring in late gestation, adverse effects on the fetuses' neuro-development occurred even when the mothers were only exposed prior to conception. Read More
New Apps Designed to Reduce Depression, Anxiety as Easily as Checking Your Phone
Soon you can seek mental health advice on your smartphone as quickly as finding a good restaurant. A novel suite of 13 speedy mini-apps called IntelliCare resulted in participants reporting significantly less depression and anxiety by using the apps on their smartphones up to four times a day, reports a new Northwestern Medicine study. The apps offer exercises to de-stress, reduce self-criticism and worrying, methods to help your life feel more meaningful, mantras to highlight your strengths, strategies for a good night's sleep and more. Read More
TRIVIA QUESTION OF THE WEEK
Congratulations to: Tracey Christilles, Patsy Ray, Pamela Downing-Hosten, Olumide Akerele and Laurine Kennedy who knew the answer to last week's trivia question.


QUESTION:
According to the latest research from the U.S. National Institute on Drug Abuse, is illegal drug use among U.S. teens at an all-time low, all-time high or remaining the same?
This week's question:  
According to the latest research in the field, families in the United States spend how much time each year providing home health care to their chronically ill or children with disabilities?
If you know the answer, email us at contactus@naset.org by January 16, 2017.  We will acknowledge your correct answer in the next edition of the Week in Review
Increased Reaction to Stress Linked to Gastrointestinal Issues in Children with Autism
One in 45 American children lives with autism spectrum disorder, according to the Centers for Disease Control and Prevention. Many of these children also have significant gastrointestinal issues, but the cause of these symptoms is unknown. Now, researchers from the University of Missouri School of Medicine suggest that the gastrointestinal issues in these individuals with autism may be related to an increased reaction to stress. It's a finding the researchers hope could lead to better treatment options for these patients. "We know that it is common for individuals with autism to have a more intense reaction to stress, and some of these patients seem to experience frequent constipation, abdominal pain or other gastrointestinal issues," said David Beversdorf, M.D., associate professor in the departments of radiology, neurology and psychological sciences at MU and the MU Thompson Center for Autism and Neurodevelopmental Disorders. Read More
Childhood Poverty Can Rob Adults of Psychological Health
A large and growing body of research shows that poor kids grow up to have a host of physical problems as adults. Now add poor psychological health to the list, a Cornell University researcher says. A sweeping new study, conducted by following participants over a 15-year period, is the first to show that childhood poverty can cause significant psychological damage in adulthood. Impoverished children in the study had more antisocial conduct such as aggression and bullying, and increased feeling of helplessness, than kids from middle-income backgrounds, the study said. Poor kids also have more chronic physiological stress and more deficits in short-term spatial memory. Read More
Genes Affecting our Communication Skills Relate to Genes for Schizophrenia and Autism
Researchers studied the genetic overlap between the risk of having these psychiatric disorders and measures of social communicative competence -- the ability to socially engage with other people successfully -- during middle childhood to adolescence. They showed that genes influencing social communication problems during childhood overlap with genes conferring risk for autism, but that this relationship wanes during adolescence. In contrast, genes influencing risk for schizophrenia were most strongly interrelated with genes affecting social competence during later adolescence, in line with the natural history of the disorder. The findings were published in Molecular Psychiatry on 3 January 2017. Read More
Babies Exposed to Stimulation Get Brain Boost
Many new parents still think that babies should develop at their own pace, and that they shouldn't be challenged to do things that they're not yet ready for. Infants should learn to roll around under their own power, without any "helpful" nudges, and they shouldn't support their weight before they can stand or walk on their own. They mustn't be potty trained before they are ready for it. According to neuroscientist Audrey van der Meer, a professor at the Norwegian University of Science and Technology (NTNU) this mindset can be traced back to the early 1900s, when professionals were convinced that our genes determine who we are, and that child development occurred independently of the stimulation that a baby is exposed to. They believed it was harmful to hasten development, because development would and should happen naturally. Read More
Computers Can Now Spot Autism in People Using Facial Cues
A newly-developed computer algorithm that analyzes facial expressions as well as head movements has recently been developed, which could possibly aid doctors with diagnosing conditions like attention deficit hyperactivity disorder and autism. When it comes to testing for such disorders, experts usually employ standard questionnaires, and look for certain behavioral markers using manual observation of the patient. "These are frequently co-occurring conditions and the visual behaviors that come with them are similar," according to Michel Valstar, one of the research's proponents at the University of Nottingham, UK. Read More
Teen Won't Let Disabilities Keep Him From Radio Appearances -He's There to Talk About Them
"I'm like a reporter. I would bring in stories about people impacting the disability community or people overcoming their disability," Noah White said. "When I come in and do it, I just feel happy that I get to spread an awareness of disability." White, who just turned 13, has been appearing on 680 AM's "Insight on Disability" radio show monthly for the past three years. "He's really enthusiastic, and he keeps me going, actually," host Mike Gerlach said. "We just fell in love with him right away. He's so charismatic, and you can't dislike Noah. He's just one of those kids." White has glaucoma and doctors removed his right eye when he was two years old. Read More
He Climbed Kilimanjaro; Now Helping Others See Beyond Disability
When a hiker says he climbed hand-to-foot up a mountain, it usually just means he had to use his hands to scramble over rocks along the way. But when Dan Berlin climbed Mount Kilimanjaro in November, his hands were tracking his partner's feet up the trail to the 19,341-foot summit of Africa's highest peak. Berlin, who is blind, is used to getting a hand here and there, and lending one himself. His Kilimanjaro climb was just the latest athletic achievement for Berlin and his close-knit team, who have traveled around the world to tackle challenges, encourage kids with disabilities and demonstrate that blindness is just another obstacle to conquer. Read More
Missouri Dooms Countless Children to the School-to-Prison Pipeline
In a move that will likely doom countless children to the school-to-prison pipeline, Missouri will soon charge students who get into fights with felonies. A state statute that went into effect on Jan. 1 will no longer treat fights in schools or buses as a minor offense, regardless of a young person's age or grade. Instead, School Resource Officers (SROs) and local law enforcement will now intervene by arresting and charging them with assault in the third degree- a Class E felony. That type of assault can result in four years of prison time, fines, or probation. Attempts or threats to cause harm will be treated as a Class A misdemeanor, which can lead to a year of prison time. If law enforcement or school officials consider the assaulted person a "special victim," a student can be charged with a Class D felony that comes with a maximum prison term of seven years.  Read More
Why Writing Is So Painful for Kids with ADHD
If ADHD is all about attention, why do children have so much difficulty with reading, writing, and math?  The simple answer to this question is that ADHD is about much more than attention and focus, and it rarely travels alone. In fact, more than half of the children diagnosed with ADHD also have learning or behavioral problems. Behavioral disorders often mask or complicate learning problems. Once we figure out how to help a child with academics, behavior problems usually fade away. Read More

LATEST JOB LISTINGS POSTED ON

NASET
If you are an Employer looking for excellent special education staff - 
Click here
for more information
Food For Thought..........
Happiness is not something you postpone for the future; it is something you design for the present.