Week in Review - December 22, 2017
NASET
WEEK IN REVIEW
National Association of Special Education Teachers
December 22, 2017                     Vol 13 Issue #50
Dear NASET News,


Welcome to NASET'sWEEK in REVIEW.  Here, we provide you with the latest publications fromNASET to read and or download, as well as some of the most interesting articles that have happened this week in the field of special education. We hope you enjoy this publication.  Feel free to send us articles for this publication or let us know your thoughts about the WEEK in REVIEW at news@naset.org. Have a great weekend.

Sincerely,



NASET News Team
NASET's Autism Spectrum Disorder Series

Use of Social Narratives as an Evidence-Based Practice to Support Employment of Young Adults with Autism Spectrum Disorders: A Practitioner's Guide
This edition of NASET's Autism Spectrum Disorder series was written by Jamie Thomas, M.S. and Susan Nix, M.Ed. It was first published in the Winter 2017 edition of the Journal of the American Academy of Special Education Professionals (JAASEP). The statistical data reports that current unemployment rates for young adults with an Autism Spectrum Disorder (ASD) in the United States is bleak.  In 2004, Hurlbutt and Chalmers noted that difficulties obtaining and keeping employment are many times connected to issues involving social interactions and communication skills rather than performing specific job skills.  Research from Wehman, et al. (2012) recently noted that students with ASD with access to intensive strategy training have more employment potential than previously realized.  In addition, Klin, Volkmar and Sparrow (2000) note that there is a need to explicitly teach social skills to enhance the chance of employability.  The purpose of this article is to give teachers, service providers, parents, job coaches and/or employers practical evidence-based strategies in the use of social narratives to support employment for young adults with an ASD.
Read More
Intervention Offered in School Readiness Program Boosts Children's Self-Regulation Skills
Adding a daily 20 to 30 minute self-regulation intervention to a kindergarten readiness program significantly boosted children's self-regulation and early academic skills, an Oregon State University researcher has found. Self-regulation skills -- the skills that help children pay attention, follow directions, stay on task and persist through difficulty -- are critical to a child's success in kindergarten and beyond. The intervention, co-developed and tested by OSU's Megan McClelland, a nationally-recognized expert in child development, uses music and games to help preschoolers learn and practice self-regulation skills. Read More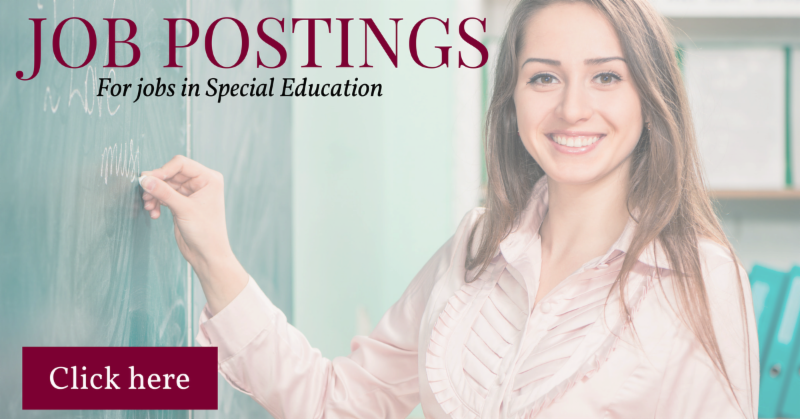 Breathing Exercises Help Individuals with Asthma with Quality of Life
A study led by the University of Southampton has found that people who continue to get problems from their asthma, despite receiving standard treatment, experience an improved quality of life when they are taught breathing exercises. The majority of asthma patients have some degree of impaired quality of life. Researchers, funded by the National Institute for Health Research (NIHR), also found that the benefits of the breathing exercises were similar, whether they were taught in person by a physiotherapist in three face-to-face sessions, or delivered digitally for use in their own home (in this study via DVD). Their findings are published in a paper in the journal The Lancet Respiratory Medicine. Read More
Insight into How Infants Learn to Walk
Ten-week-old babies can learn from practicing walking months before they begin walking themselves say researchers. They gave the infants experience at "reflex walking" which is a primitive instinct in babies which disappears around 12 weeks of age. When held by an adult at a slightly forward angle, and with the soles of their feet touching a flat surface, the infants will reflexively walk by placing one foot in front of the other. Psychologists at Lancaster University gave this "reflex walking" experience to one half of a group of 10 week old infants, who took an average of 23 steps in 3 minutes. The other half of the group did not share in the experience of walking. Read More
Alleviating Complications of Babies Born Smaller: Is a Growth Factor Injection the Answer?
Researchers have found a new potential treatment that may alleviate complications of babies born smaller than they should be, also called fetal growth restriction, which refers to poor growth of the fetus in the mother's womb during pregnancy. The findings were published in the Journal of Physiology. Sheep fetuses received weekly injections of a growth factor (IGF1). There is always a risk that the increased demands of the larger fetus will not be met by the placenta during periods of stress, such as labour. However, the increased fetal growth did not increase the number of stillbirths and deaths in the period leading up to birth and in the first week after birth (also known as perinatal mortality). The treatment may need to be modified according to the sex of the fetus, as the growth response after birth is sex-specific. Read More
TRIVIA QUESTION OF THE WEEK
Congratulations to: Raynelle B. Lanier, Melody Owens, Olumide Akerele, Patsy Ray, and Diane Campbell-Mitchell who all knew the answer to last week's trivia question.


QUESTION:
Under the federal law (IDEA), at a minimum for infants and toddlers, periodic IFSP (Individualized Family Service Plans) reviews for a child and his or her family must be conducted how often?
ANSWER:  SIX MONTHS
THE TRIVIA QUESTION OF THE WEEK WILL RETURN ON JANUARY 5, 2018
Healthy Eating Linked to Kids' Happiness
Healthy eating is associated with better self-esteem and fewer emotional and peer problems, such as having fewer friends or being picked on or bullied, in children regardless of body weight, according to a study published in the open access journal BMC Public Health. Inversely, better self-esteem is associated with better adherence to healthy eating guidelines, according to researchers from The Sahlgrenska Academy, University of Gothenburg, Sweden. Dr. Louise Arvidsson, the corresponding author said: "We found that in young children aged two to nine years there is an association between adherence to healthy dietary guidelines and better psychological well-being, which includes fewer emotional problems, better relationships with other children and higher self-esteem, two years later. Our findings suggest that a healthy diet can improve well-being in children." Read More
Increased Air Pollution Linked to Bad Teenage Behavior
A new study linking higher levels of air pollution to increased teenage delinquency is a reminder of the importance of clean air and the need for more foliage in urban spaces, a Keck School of Medicine of USC researcher said. Tiny pollution particles called particulate matter 2.5 (PM2.5) -- 30 times smaller than a strand of hair -- are extremely harmful to your health, according to Diana Younan, lead author of the study. "These tiny, toxic particles creep into your body, affecting your lungs and your heart," said Younan, a preventive medicine research associate at the Keck School of Medicine. "Studies are beginning to show exposure to various air pollutants also causes inflammation in the brain. PM2.5 is particularly harmful to developing brains because it can damage brain structure and neural networks and, as our study suggests, influence adolescent behaviors." Read More
ADHD Med Use During Pregnancy and Risk of Birth Defects
Adults, including women of reproductive age, are increasingly being prescribed medications to treat Attention Deficit Hyperactivity Disorder (ADHD) but little evidence has been available about whether exposure to these drugs during early pregnancy may increase the risk of birth defects. A new study conducted by investigators from Brigham and Women's Hospital (BWH) in collaboration with investigators in the five Nordic countries leverages data from multiple large cohorts to define and quantify what, if any, increased risk may be posed by taking the most commonly used ADHD medications. The team found that one medication, methylphenidate, increased risk of heart defects by a small amount while another medication, amphetamines, did not. Their findings are published this week in JAMA Psychiatry. Read More
Protein Structure Could Unlock New Treatments for Cystic Fibrosis
Cystic fibrosis is a severe hereditary disease of the lung, for which there is currently no cure. The underlying cause of the disease is a malfunction of the chloride channel CFTR, which prevents the secretion of chloride in certain body cells. This leads to dehydration of the mucus layer in the lung. A promising approach for treating cystic fibrosis is the activation of the calcium-activated chloride channel TMEM16A as an alternative route for chloride efflux. Since TMEM16A is expressed in the same epithelium as CFTR, its activation could restore hydration of the mucus layer. TMEM16A is part of a protein family whose members facilitate the flow of negatively charged chloride ions or lipids across the cell membrane. Read More
Fear of Losing Control and its Role in Anxiety Disorders
Did you lock the front door? Did you double-check? Are you sure? If this sounds familiar, perhaps you can relate to people with obsessive-compulsive disorder (OCD). Help may be on the way. New Concordia research sheds light on how the fear of losing control over thoughts and actions impacts OCD-related behavior, including checking. Although more traditional types of fear -- think snakes, spiders, dogs, etc. -- have been well investigated, this is one of the few studies to focus primarily on the fear of losing control. "We've shown that people who believe they're going to lose control are significantly more likely to exhibit checking behavior with greater frequency," says Adam Radomsky, a psychology researcher in the Faculty of Arts and Science. "So, when we treat OCD in the clinic, we can try to reduce their beliefs about losing control and that should reduce their symptoms." Read More
Autism Therapy: Social Behavior Restored Via Brain Stimulation
Scientists are examining the feasibility of treating children with autism with neuromodulation after a new study showed social impairments can be corrected by brain stimulation. The research from the O'Donnell Brain Institute provides the first evidence that a specific part of the cerebellum, a region near the brain stem that has long been thought to only have roles in coordinating movement, is critical for autistic behaviors. It also establishes a more accessible target for brain stimulation than many autism-related neural circuits that are buried deep within the brain's folds. "This is potentially quite a powerful finding," said Dr. Peter Tsai, who directed the research from UT Southwestern Medical Center's Peter O'Donnell Jr. Brain Institute. "From a therapeutic standpoint, this part of the cerebellum is an enticing target. And although neuromodulation would not cure the underlying genetic cause of a person's autism, improving social deficits in children with autism could make a huge impact on their quality of life." Read More
How Diabetes in Pregnancy Affects Baby's Heart
Researchers at the Eli and Edythe Broad Center of Regenerative Medicine and Stem Cell Research at UCLA have discovered how high glucose levels -- whether caused by diabetes or other factors -- keep heart cells from maturing normally. Their findings help explain why babies born to women with diabetes are more likely to develop congenital heart disease. The study, which was led by Atsushi "Austin" Nakano, a UCLA associate professor of molecular, cell, and developmental biology and member of the Broad Stem Cell Research Center, was published today in the journal eLife. When developing heart cells are exposed to high levels of glucose, the researchers found, the cells generate more building blocks of DNA than usual, which leads the cells to continue reproducing rather than mature. Read More
Stuttering: Stop Signals in the Brain Disturb Speech Flow
One per cent of adults and five per cent of children are unable to achieve what most of us take for granted -- speaking fluently. Instead, they struggle with words, often repeating the beginning of a word, for example "G-g-g-g-g-ood morning" or get stuck with single sounds, such as "Ja" for "January" although they know exactly what they want to say. What processes in the brain cause people to stutter? Previous studies showed imbalanced activity of the two brain hemispheres in people who stutter compared to fluent speakers: A region in the left frontal brain is hypoactive, whereas the corresponding region in the right hemisphere is hyperactive. However, the cause of this imbalance is unclear. Does the less active left hemisphere reflect a dysfunction and causes the right side to compensate for this failure? Or is it the other way around and the hyperactive right hemisphere suppresses activity in the left hemisphere and is therefore the real cause of stuttering? Read More
Action Games Expand the Brain's Cognitive Abilities, Study Suggests
The human brain is malleable -- it learns and adapts. Numerous research studies have focused on the impact of action video games on the brain by measuring cognitive abilities, such as perception, attention and reaction time. An international team of psychologists, led by the University of Geneva (UNIGE), Switzerland, has assembled data from the last fifteen years to quantify how action video games impact cognition. The research has resulted in two meta-analyses, published in the journal Psychological Bulletin, which reveal a significant improvement in the cognitive abilities of gamers. Psychologists have been studying the impact of video games on the brain ever since the late 80s, when Pacman and arcade games first took roots. The present study focuses on one specific video game genre, action video (war or shooter) games that have long been considered as mind-numbing. Do they influence the cognitive skills of players? Read More
Medical Marijuana for Children with Cancer? What Providers Think
A study published in Pediatrics examined interdisciplinary provider perspectives on legal medical marijuana use in children with cancer. It found that 92 percent of providers were willing to help children with cancer access medical marijuana. However, providers who are legally eligible to certify for medical marijuana were less open to endorsing its use. While nearly a third of providers received one or more requests for medical marijuana, the lack of standards on formulations, dosing and potency was identified as the greatest barrier to recommending it. These findings reflect survey responses from 288 providers in Illinois, Massachusetts and Washington. Read More
Honor Society for Special Education Teachers
Large Genetic Study Links Tendency to Undervalue Future Rewards with ADHD
Researchers at University of California San Diego School of Medicine have found a genetic signature for delay discounting -- the tendency to undervalue future rewards -- that overlaps with attention-deficit/hyperactivity disorder (ADHD), smoking and weight. In a study published December 11 in Nature Neuroscience, the team used data of 23andme customers who consented to participate in research and answered survey questions to assess delay discounting. In all, the study included the data of more than 23,000 people to show that approximately 12 percent of a person's variation in delay discounting can be attributed to genetics -- not a single gene, but numerous genetic variants that also influence several other psychiatric and behavioral traits. Read More
Drug for Spinal Muscular Atrophy Prompts Ethical Dilemmas, Bioethicists Say
When the Food and Drug Administration approved the first drug for people with spinal muscular atrophy a year ago, clinicians finally had hope for improving the lives of patients with the rare debilitating muscular disease. But the extraordinary cost of the drug and complicated logistics of delivering it present barriers for many patients, according to experts in bioethics at the Stanford University School of Medicine. They teamed up with colleagues at several other institutions to discuss concerns related to the medication in an article that will be published Dec. 11 in JAMA Pediatrics. Chief among those concerns is that the $125,000-per-dose cost of the drug, nusinersen, could restrict long-term patient access to it and the ability of clinics to provide it. Read More
Infant Brain Responses Predict Reading Speed in Secondary School
A study conducted at the Department of Psychology at the University of Jyväskylä, Finland and Jyväskylä Centre for Interdisciplinary Brain Research (CIBR) has found that the brain responses of infants with an inherited risk for dyslexia, a specific reading disability, predict their future reading speed in secondary school. The longitudinal study looked at the electrical brain responses of six-month-old infants to speech and the correlation between the brain responses and their pre-literacy skills in pre-school-age, as well as their literacy in the eighth grade at 14 years of age. The study discovered that the brain response of the infants with an inherited dyslexia risk differed from the brain responses of the control infants and predicted their reading speed in secondary school. The larger brain responses were related to a more fluent naming speed of familiar objects, better phonological skills, and faster reading. Read More
Exposure to Air Pollution Just Before or After Conception Raises Risk of Birth Defects
Women exposed to air pollution just prior to conception or during the first month of pregnancy face an increased risk of their children being born with birth defects, such as cleft lip or palate or abnormal hearts. Although the increased risk is modest, the potential impact on a population basis is noteworthy because all pregnant women have some amount of exposure. "The most susceptible time of exposure appears to be the one month before and after conception," says Emily DeFranco, DO, a physician at Cincinnati Children's Hospital Medical Center and the University of Cincinnati College of Medicine, and senior author of the study. "Public health efforts should continue to highlight the importance of minimizing population-level exposure to harmful particulate matter in the air." Read More
Scientists Slow Progression of Fatal Form of Muscular Dystrophy
In a paper published in the Nature journal Scientific Reports, Saint Louis University (SLU) researchers report that a new drug reduces fibrosis (scarring) and prevents loss of muscle function in an animal model of Duchenne muscular dystrophy (DMD), providing a promising approach in designing new medications for those suffering from DMD. DMD is a fatal form of a muscle wasting disorder that affects one out of every 5,000 to 10,000 boys. The illness is caused by mutations in a gene on the X chromosome. With treatment, those with DMD have an average lifespan of around 25 years. Boys with the illness typically need to use a wheelchair by age 12 and require mechanical ventilation to help with breathing. Many eventually suffer cardiac or respiratory failure. Read More
LATEST JOB LISTINGS POSTED ON NASET
If you are an Employer looking for excellent special education staff -
Click here
for more information
Food For Thought..........
If it is not right do not do it; if it is not true do not say it.