Week in Review - August 25, 2017
National Association of Special Education Teachers
August 25, 2017                                                Vol 13 Issue # 33




Welcome to NASET'sWEEK in REVIEW.  Here, we provide you with the latest publications from NASET to read and or download, as well as some of the most interesting articles that have happened this week in the field of special education. We hope you enjoy this publication.  Feel free to send us articles for this publication or let us know your thoughts about the WEEK in REVIEW at news@naset.org. Have a great weekend.

Sincerely,



NASET News Team
NEW THIS WEEK ON

NASET
NASET's Inclusion Series

Teaching Students with Learning Disabilities
This lecture focuses on teaching students with learning disabilities.  Topics covered include: definition of learning disabilities, processing disorders, visual processing, auditory processing, processing speed, types of learning disabilities, discrepancy formulas, causes of learning disabilities, characteristics of children with learning disabilities and teaching strategies. Read More
Exposure to Violence and Obesity Linked in Teens
Teens consumed more unhealthy foods and beverages on days they were exposed to violence, and suffered from fatigue due to poor sleep the next day, according to a new study by Duke researchers. Those behaviors, especially increased soda consumption, are important predictors of weight gain. More than 20 percent of U.S. adolescents are classified as obese. Obesity rates are higher among low-income children, and the rates are highest among Hispanic and African American children ages 12 to 19. Children exposed to violence are at greater risk for obesity, but exactly how that occurs is not well understood, the researchers said. Read More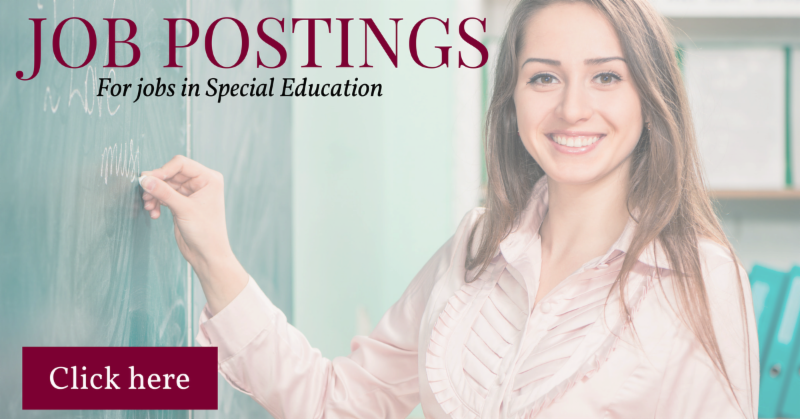 When Push Comes to Injury: What Pushing a Wheelchair Does to Your Back
When you push someone in a wheelchair, you may be hurting your back without knowing it. Researchers at The Ohio State University Spine Research Institute measured the forces on the spine caused by pushing a wheelchair, and discovered that people aren't good at judging when they're exerting forces strong enough to hurt their back. The study appears in the journal Ergonomics. When asked to push a simulated wheelchair against increasing resistance, study participants typically exceeded the recommended limits to avoid back injury by nearly 20 percent before they decided to quit. Read More
Genetic Testing Helps Detect Cause of Early Life Epilepsy
A study published in JAMA Pediatrics supports the use of genetic testing, especially with sequencing, as first-line diagnostic method for young children with seizures. Specific genetic factors were found to be the cause of epilepsy in 40 percent of patients evaluated for first presentation with seizures. Genetic testing also yielded a diagnosis in 25 percent of children who had epilepsy with an otherwise unknown cause. "This could be a game-changer in epilepsy diagnosis and could make precision medicine part of standard clinical practice," says lead author Anne T. Berg, PhD, from Stanley Manne Children's Research Institute at Ann & Robert H. Lurie Children's Hospital of Chicago. "Identifying the precise cause of a child's epilepsy as soon as possible would help us choose the most effective treatment to control seizures early on, which is important for healthier brain development. We found that genetic sequencing tests have a very high diagnostic yield, much more than some of the other tests that are routinely performed in initial work-up of early life epilepsy. Arriving at an accurate genetic diagnosis also would make many other tests unnecessary." Read More
Netflix Drama '13 Reasons Why' Linked to Suicidal Thoughts
If you haven't heard of Netflix's television series "13 Reasons Why," just ask the nearest teenager. They'll tell you it's an immensely popular show among their young-adult peers, depicting the anguish and eventual suicide of a teenage girl as experienced by a friend listening to the series of audio-cassette journal entries she left behind. The implications of the show have been heavily debated. Some praised the show for its frank content, while some claimed it depicted an idealized idea of suicide that viewers might emulate. A new study published in JAMA Internal Medicine led by San Diego State University Graduate School of Public Health Associate Research Professor John W. Ayers delved into Americans' internet search history in the days after the series aired, and found that queries for suicide and how to commit suicide spiked in the show's wake. Read More
Can Sports Help Kids Manage Their ADHD Symptoms
It's no secret that physical activity offers several benefits, including weight loss, maintaining good heart health and improving blood pressure. Additionally, it's advantageous for the child with attention deficit hyperactivity disorder: According to the Mayo Clinic, "regular exercise may have a positive effect on behavior in children with ADHD when added to treatment." Specifically, experts have found that physical activity plays a role in improving cognitive performance as well as brain function during tasks requiring greater executive control, areas in which those with ADHD may struggle. But what kind of physical activity is best for kids with ADHD? Many young children may be inclined to participate in sports, yet he or she may be hesitant because of their uneasiness regarding their inattention or hyperactivity - behaviors that could potentially impact the social and physical skills required, especially in team sports. Parents may even wonder if their child could be at an increased risk for injury. Read More
Board Certification in Special Education Available to

NASET

Members

Through an agreement with The American Academy of Special Education Professionals(AASEP),

NASET

members now have the opportunity to achieve AASEP Board Certification in Special Education - (B.C.S.E.) at a reduced fee. AASEP Board Certification in Special Education - (B.C.S.E.) is a voluntary choice on the part of the candidate. The candidate for Board Certification wishes to demonstrate a commitment to excellence to employers, peers, administrators, other professionals, and parents. From the standpoint of the Academy, board certification will demonstrate the highest professional competency in the area of special education. Board Certification in Special Educationestablishes a much needed standard for professionals, across disciplines, who work with exceptional children.
Read More
People with Autism are Less Surprised by the Unexpected
Adults with autism may overestimate the volatility of the world around them, finds a new UCL study published in Nature Neuroscience. The researchers found that adults with autism were less surprised by unexpected images in a simple learning task than adults without autism, and those who were the least surprised had the most pronounced symptoms. "We know from previous studies that people with autism often aren't surprised by things that would surprise other people," said lead author Dr Rebecca Lawson (UCL Wellcome Trust Centre for Neuroimaging). "Our results suggest that this may be because of differences in how people with autism build expectations. Our expectations bias our behavior in subtle ways, so being less susceptible to these effects may result in strengths as well as difficulties." Read More
Effects of Cognitive Behavior Therapy on Parents of Children with Autism
Parents of children with autism experience a greater impact from their child's therapy than once thought, according to new research out of York University's Faculty of Health. Jonathan Weiss, Associate Professor in the Department of Psychology, Faculty of Health and CIHR Chair in Autism Spectrum Disorders (ASD) Treatment and Care Research, discovered that parents who participate in cognitive therapy with their children with autism also experience a real benefit that improves the family experience. Approximately 70 per cent of children with autism struggle with emotional or behavioral problems, and may benefit from cognitive behavior therapy to improve their ability to manage their emotions. Read More
TRIVIA QUESTION OF THE WEEK
This week's question:  
Who invented the first electric-powered wheelchair? (Hint: This individual and his team of engineers invented it while working for the National Research Council of Canada in a program to assist the injured veterans returning after World War II.)
If you know the answer, email us at contactus@naset.org by August 28, 2017.  We will acknowledge your correct answer in the next edition of the Week in Review
Graduation Rates in Indiana May Drop if Changes to Diplomas are Made
Indiana high school graduation rates may drop next year. That's because of changes to which types of diplomas will count toward that rate. The 'Every Student Succeeds Act' would not include general diplomas. Students in Indiana can earn three types of diplomas - Honors, Core 40, and General. Lawmakers say that general diploma doesn't properly prepare kids for college. Local educators say not every student is college bound. "The Core 40 is your regular diploma, for lack of a better description, and that is still a diploma that certifies that the kid is college ready," said Mishawaka High School Associate Principal, John Ross. Read More
Yoga Effective at Reducing Symptoms of Depression
People who suffer from depression may want to look to yoga as a complement to traditional therapies as the practice appears to lessen symptoms of the disorder, according to studies presented at the 125th Annual Convention of the American Psychological Association. "Yoga has become increasingly popular in the West, and many new yoga practitioners cite stress-reduction and other mental health concerns as their primary reason for practicing," said Lindsey Hopkins, PhD, of the San Francisco Veterans Affairs Medical Center, who chaired a session highlighting research on yoga and depression. "But the empirical research on yoga lags behind its popularity as a first-line approach to mental health." Read More
Mysterious Children's Neurological Disease is Traced to a Single Error in One Gene
In a new study published today in The American Journal of Human Genetics, a multinational team of researchers describes, for the first time, the biological basis of a severe neurological disorder in children. The extremely rare disorder is characterized by developmental regression and neurodegeneration. At first the children lead normal lives and seem identical to their age-matched peers. However, beginning at around 3 to 6 years of age, they present with neurological deterioration, gradually losing motor, cognitive and speech functions. Although the condition progresses slowly, most patients are completely dependent on their caretakers by 15-20 years of age. Read More
Electrical Grounding Technique May Improve Health Outcomes of NICU Babies
A technique called "electrical grounding" may moderate preterm infants' electromagnetic exposure in the neonatal intensive care unit (NICU) and improve their health outcomes, according to Penn State College of Medicine researchers. Equipment in the NICU produces low-frequency electromagnetic fields that can have subtle yet measurable effects on the autonomic nervous system, the system that regulates involuntary body functions. Preterm infants may be especially vulnerable to these effects. Previous research in adults has shown that exposure to electromagnetic fields can affect the vagus nerve, a key component of the autonomic nervous system which regulates the body's internal organs during rest. Previous research also has shown that electrical grounding, which reduces the electrical charge to the body, can improve the functioning of the autonomic nervous system and the vagus nerve, producing improved vagal tone. Read More
Online Assessment Could Improve Math Marks of Deaf Learners
Online mathematics assessment (OMA) could help improve the mathematics performance of deaf and hard-of-hearing learners in South Africa. This is one of the key findings of a new study at Stellenbosch University (SU). "OMAs can help deaf and hard-of-hearing learners to understand difficult mathematical concepts and provide them with equal opportunities to do well in formal mathematics assessments," says Dr Nolan Damon who is a mathematics teacher and ?blended-learning designer and trainer from Worcester. He recently obtained his doctorate in Curriculum Studies at Stellenbosch University. Damon investigated the use of OMAs as an alternative form of assessment to current pencil and paper-based mathematics assessments which do not provide deaf and hard-of-hearing learners with a fair chance to showcase what they have learned. Read More
Could Mutations and Inherited Genes Play a Role in Cerebral Palsy?
Hemiplegic cerebral palsy hampers movement in one side of a person's body. In the first genetic study of its kind to exclusively focus on those with hemiplegic cerebral palsy, a group of 26 Canadian researchers has investigated the genetic differences and hereditary factors involved in this neurodevelopmental condition. Mutations in specific parts of an individual's genetic make-up were identified. Some of these variations are inherited, while others are not, according to lead authors Mehdi Zarrei and Stephen Scherer of The Hospital for Sick Children in Toronto, and Darcy Fehlings of Holland Bloorview Kids Rehabilitation Hospital and the University of Toronto. The results are published in Genetics in Medicine, which is the official journal of the American College of Medical Genetics and Genomics and is published by Springer Nature. Read More
Danish Research: ADHD Increases the Chance of Teenage Parenthood
According to a new research project from Aarhus University, youngsters with ADHD (Attention-Deficit/Hyperactivity Disorder) are twice as likely to become teenage parents as their peers who don't have the disorder. The big Danish study is the first of its kind, although previous studies have shown that ADHD is associated with sexual risk behaviour - which involves early sexual activity, more sexual partners and a greater tendency for having unprotected sex. "It's completely new knowledge that is very important. We know from other studies that becoming a parent as a teenager is connected to a heightened risk for a number of other negative consequences - for the young parents and their children," Søren Dinesen Østergaard, an associate professor at the Department for Clinical Medicine at Aarhus University and the lead author of the new study, told Videnskab.dk. Read More
Studies Spotlight Role of Medicines, Hospitals in Autism
People with autism who have a mood disorder or sleep problems are more likely to be admitted to inpatient psychiatric units than those who do not have one of these other conditions. Nearly all individuals with autism who are hospitalized take prescription drugs, but one in three of them stops taking the drugs soon after discharge. The findings stem from two studies using data from the Autism Inpatient Collection, a repository of medical information and biological samples from individuals aged 4 to 20 who had been in psychiatric units. Many of these individuals have intellectual disability and problem behaviors, such as self-injury, that can lead to hospitalization.
In one study, the researchers compared records from 218 young people in the collection to those from 255 individuals of similar age in the Rhode Island Consortium for Autism Research and Treatment who were never hospitalized. Read More

Research Survey for Special Educators & Special Education Administrators
A NASET member is currently a doctoral candidate at Concordia University - Portland and asks for your help in completing a research survey regarding Least Restrictive Environment (LRE) and the educational placement of students with emotional disorders. In this study, you will be asked to complete an electronic survey. Your participation in this study is voluntary and you are free to withdraw your participation from this study at any time. The survey should take only 15-20 minutes to complete.
This survey has been approved by the Institutional Review Board of Concordia University - Portland. There are no risks associated with participating in this study. The survey collects no identifying information of any respondent. All of the responses in the survey will be recorded anonymously. By completing and submitting this survey, you are indicating your consent to participate in the study. Your participation is appreciated. For your help, you will be entered to win one of 8 Amazon gift cards. Please click on the survey link below and provide us with your feedback no later than August 30, 2017.
.
Read More

LATEST JOB LISTINGS POSTED ON

NASET
* Chief Program Officer
- Serve as a key member of the Executive Team and partner closely with the Executive Director and CEO to further mission-specific and core competency goals. Interface with the Board of Directors in matters related to program operations. Participate in strategic planning and provide guidance necessary to assist the organization in setting vision, determining direction and implementing strategy. To learn more -
Click here
* Private Teacher
- This position includes the opportunity to travel and an interest in sports is a plus! The family is willing to hire the right person immediately for a full-time role to perform tutoring until the 2018-19 school year. This is a full-time position with compensation of $90,000 to $110,000 offered, depending on experience, with benefits. Local candidates are preferred. To learn more - 
Click here
* Special Education Teacher
- Noble is Chicago's highest-performing and largest network of public charter high schools. Our 18 campuses currently serve over 12,000 students, of whom 98% are minority, 87% are low-income, and 82% are first-generation college goers. We believe our people are the most valuable asset in preparing our students for success in college. For that reason, we are looking for the best talent in education. To learn more - 
Click here
*
Special Education Teacher
- LEAD Public Schools - Special Education (SPED) teachers are champions for the cause of equality within the school and make sure that their students' needs are being met.  Our ideal SPED teacher is passionate about supporting our students with IEPs, loves working with students who need the most support, is flexible, is coachable, and wants to grow as a teacher. To learn more - 
Click here
* Regional Special Education Teacher
- Essential Duties & Responsibilities are to create, review and implement Individualized Education Plans (IEPs) for students, effectively progress monitor student achievement and gather evidence in order to deliver individualized instruction and supports that are aligned to students' goals. Plan and teach at least one section of reading, math, or English Language Development intervention, and/or plan and teach one section of PE (teacher's choice, i.e. yoga, crossfit, weightlifting etc.). To learn more - 
Click here
* SPED Teacher, Grades K-5
- Our public charter school is looking for a Special Education Teacher to join our team of dedicated educators in Yuma, AZ. Are you passionate about helping all students reach their potential? Do you love working in a bright, active, positive environment? Are you interested in joining a team devoted to helping all children succeed? To learn more - 
Click here
* Early Childhood Special Educator-
Sterling Medical has an opening for an Early Childhood Special Educator to work with children of American military families stationed at Lakenheath AFB, UK. Position works in a home-based early intervention program, providing services to infants and toddlers of American military families stationed overseas. To learn more - 
Click here
* Director of Autism Education
- Manages the Building Blocks program and staff of professional educators and behavior technicians. The Director of Education is responsible for the ongoing daily operations of the program in accordance with the VDOE and VAISEF. The Director of Education is responsible for setting the strategic direction for the program in accordance with current best practices in the field of autism education. To learn more -
Click here
* Special Education Teacher
- Provides instructional services to students with learning needs, diagnoses learning skill deficits and delivers prescribed instructional delivery methods as determined by Catapult Learning; consults with school personnel to coordinate efforts in providing services to students; communicates and conferences with parents providing information on student progress, co-teach with other educators. To learn more - 
Click here
* Special Education Specialist
- The primary responsibility of the Special Education Specialist is to provide instruction and other related services to Special Education students. The Special Education Specialist will also facilitate diagnostic assessment including administration, scoring and interpretation. To learn more - 
Click here
If you are an Employer looking for excellent special education staff - 
Click here
for more information
Food For Thought..........
When someone tells me "no" it doesn't mean I can't do it. It simply means I can't do it with them.
Karen E. Quinones Miller