Week in Review - April 7, 2017
National Association of Special Education Teachers
April 7, 2017                                              Vol 13 Issue # 14


Welcome to NASET'sWEEK in REVIEW.  Here, we provide you with the latest publications from NASET to read and or download, as well as some of the most interesting articles that have happened this week in the field of special education. We hope you enjoy this publication.  Feel free to send us articles for this publication or let us know your thoughts about the WEEK in REVIEW at news@naset.org. Have a great weekend.

Sincerely,



NASET News Team
NEW THIS WEEK ON

NASET
Parent Teacher Conference Handout #137
April Issue #137
Parent counseling and training is an important related service that can help parents enhance the vital role they play in the lives of their children. Its definition is found at §300.34(c)(8) and reads:
(8)(i) Parent counseling and training means assisting parents in understanding the special needs of their child;
(ii) Providing parents with information about child development; and
(iii) Helping parents to acquire the necessary skills that will allow them to support the implementation of their child's IEP or IFSP.
The first two parts of this definition are longstanding in IDEA. The last part-regarding helping parents acquire the necessary skills that will allow them to support the implementation of their child's IEP or IFSP-was added in IDEA '97 "to recognize the more active role of parents as participants in the education of their children" (71 Fed. Reg. at 46573) and is retained in IDEA 2004. As with all related services, parent counseling and training would only be provided to parents "if a child's IEP team determines that it is necessary for the child to receive FAPE" (Id.).
Read More
NASET's The Practical Teacher
Fire Safety: How to Teach an Essential Life Skill. By Molly Clifford, Robert Cole, PhD, and Carolyn Kourifsky
This issue of 
NASET's

Practical Teacher
was written by Molly Clifford, Robert Cole, PhD, and Carolyn Kourofsky. Preventable injuries are the leading cause of death for all children and teens, and those with intellectual disabilities are at higher for such injuries, including fire and burns. Teens are an especially important group to reach with effective fire safety skills, because they are approaching an age when many will move into more independent living situations-where their risk increases. This article includes six modules for lessons and classroom activities, discussion prompts and take-home materials that cover the key skills of kitchen safety, smoke alarms and exit plans, and calling 911.  
Read More
The Arc Applauds U.S. Supreme Court Decision in Special Education Case: "The IDEA Demands More"
On Wednesday, in the second major win for students with disabilities and their families before the U.S. Supreme Court this term, the Court issued a unanimous decision in the special education case Endrew F. v. Douglas County School District RE-1. In an opinion authored by Chief Justice John Roberts, the Court clarified the test for determining whether school districts have met their obligation to provide a free appropriate public education (FAPE) to students with disabilities, definitively rejecting the incredibly low standard utilized by the Tenth Circuit in this case. Significantly, this is the first time the Court has articulated a specific standard of review for educational benefit required for schools to meet their FAPE obligations under the IDEA. In 1982, the Court held in Board of Education of Hendrick Hudson Central School District v. Rowley that the IDEA establishes a substantive right to FAPE for children with disabilities but declined to establish a specific standard for determining when children with disabilities are receiving sufficient educational benefits to satisfy the IDEA. Lower courts have thus interpreted this substantive right in a variety of ways, some applying an incredibly low standard of review as the Tenth Circuit did in this case, while others have established a higher bar and called for a "meaningful benefit" standard. Read More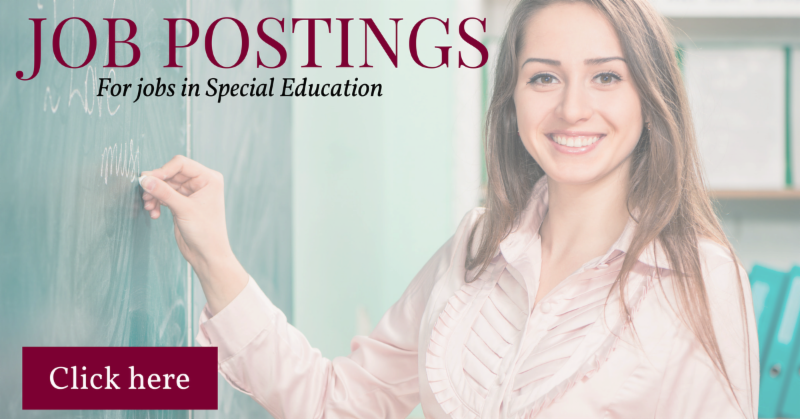 The Separate, Unequal Education of Students with Special Needs
Brent Agnew remembers feeling a sense of relief when he left the meeting called to discuss his 6-year-old son Caleb's anxiety attacks. As he and his wife, Jennifer, walked into the parking lot outside the E. E. Butler Center in Gainesville, Georgia, that day in 2006, the two could picture a different future for Caleb. At the meeting, a special-education teacher had recommended taking the boy out of Martin Elementary School, in a town 10 miles southwest of Gainesville, and placing him in Georgia's Network for Educational and Therapeutic Support (GNETS), a statewide system for children with "emotional and behavioral disorders." Read More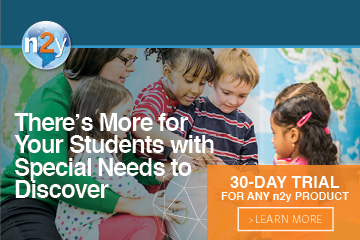 Oakland Students with Disabilities Use New Sensory Room
Students at Oakland-Craig Public School with sensory impairments and other disabilities have been using the school's new sensory room to relax. Students on the Autism spectrum, as well as students with attention deficit disorder and attention deficit hyperactivity disorder, have had access to the room for the past month. The room is designed to give students who have difficulty performing in traditional education environments a sensory break in order to help them tune out sensory distractions while focusing in the classroom. "Our end goal is that they won't need this room anymore and they can go and be in a classroom, and be independent and have those coping mechanisms in their own tool box that they can use to be successful," Occupational therapist Ashley Johnson said. Read More
A Study on Paperwork in Special Education
The Common Good Institute, a nonpartisan government reform think tank based in Brooklyn, NY, is recruiting special education teachers in K-12 public schools to participate in a small study by taking just five minutes each day, for three weeks, to report the number of hours they spend on paperwork. A teacher's participation will be strictly confidential, and Common Good will provide a $100 Amazon gift card to each participant. Any full-time special education teacher in a K-12 public school is eligible to participate in the study. Common Good's goal is to provide a clear picture to lawmakers, regulators and the general public about how much time teachers are losing to paperwork-much of which could be spent to meet student needs-and to build support for reform that streamlines or eliminates any unnecessary paperwork that does little to help special education students. To participate in Common Good's study or for more information, please contact David Choi at dchoi@commongood.org.
Launch of Alto, America's First Advantage Club for People with Disabilities
Alto, America's first advantage club for people with disabilities and their families announces its launch today. Alto is designed to be the essential consumer destination for the 57 million Americans living with disability. It offers exclusive savings on the products and services that people with disabilities need and want to improve their quality of life. The launch includes more than 1,000 aggregated exclusive savings and benefits on everything from mobility products to daily living, insurance and travel. Members of the Alto Advantage Club will be able to find and buy products with greater ease than ever before and save hundreds of dollars a year. 'It is incredible that until now this powerful consumer group has been largely ignored by countless retailers. Finding the appropriate resources for people with disabilities is often emotionally draining and time consuming for people and their families. It is so refreshing to see a business endeavor that is catering to this market by curating and centralizing the very best products at competitive prices to help people living with disabilities in every aspect of their lives' David Small Executive Director, Variety - the Children's Charity. Read More
Individuals with ADHD Make Good Entrepreneurs: Study
People with attention deficit hyperactivity disorder can harness their symptoms by becoming entrepreneurs, researchers say. A study by the University of Bath in England found symptoms such as hyperactivity and impulsiveness, which pose daily challenges to those with ADHD, can be beneficial. Such symptoms can have a positive impact on entrepreneurial traits such as risk taking, persistence and time commitment. Impulsiveness - which people with ADHD can find difficult to suppress - results in bold business decisions made intuitively without considering the consequences. Several participants in the study cited boredom in previous jobs as a reason for setting up their own company, where they could follow their own ideas when they wanted. Read More
Board Certification in Special Education Available to

NASET

Members

Through an agreement with The American Academy of Special Education Professionals(AASEP), NASET members now have the opportunity to achieve AASEP Board Certification in Special Education - (B.C.S.E.) at a reduced fee. AASEP Board Certification in Special Education - (B.C.S.E.) is a voluntary choice on the part of the candidate. The candidate for Board Certification wishes to demonstrate a commitment to excellence to employers, peers, administrators, other professionals, and parents. From the standpoint of the Academy, board certification will demonstrate the highest professional competency in the area of special education. Board Certification in Special Educationestablishes a much needed standard for professionals, across disciplines, who work with exceptional children.
Read More
New Autism Study Released Reveal Startling Statistics
A new study on autism has been published by the American Journal of Public Health a week ahead of Autism Awareness Day. The study was conducted over a 15-year period ending in 2014, thumbing through over 39 million death records, screening the codes on each record. It found those with an autism diagnosis were three times more likely to die from injuries than the rest of the general population. That number among children rises dramatically.  Children with autism are 40 times more likely to die from injuries than the general child population. Read More
In Singapore, Photography and Music Help Children with Disabilities Connect with Society
For 24-year-old Joshua Yeo, a photography workshop for individuals with autism, which concluded yesterday, not only helped to hone his photo-taking skills but also taught him how to communicate with others. "Josh learnt to approach someone and ask for permission to take their picture and to understand why some may not be comfortable with him doing so," said his mother Karen Yeo. Mr Yeo, who was diagnosed with autism when he was 10, started experimenting with photography two years ago and enjoys taking portraits as well as candid shots of people. "He'd take seemingly random shots of people's feet on the carpet or even his own facial features, like his tongue," Mrs Yeo added. "Because we found it very hard to communicate with him, these photos gave us some idea of how he looked at things." Read More
TRIVIA QUESTION OF THE WEEK
This television show is the latest to join a relatively short list that have included a character with a disability. After nearly 50 years on the air and more than 4,000 episodes, this hit children's television show added a sweet-natured, red-headed character named Julia, who has autism. What is the television show?
If you know the answer, email us at contactus@naset.org by April 10, 2017.  We will acknowledge your correct answer in the next edition of the Week in Review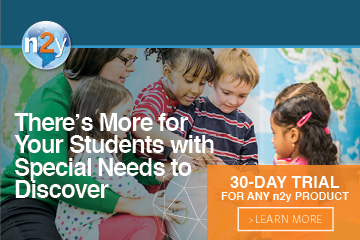 These Women are Bringing Disabilities Education to YouTube
YouTube continues to grow overtime as a platform where millions of creators upload thousands of videos each day. From Tag Videos to Short Films, YouTube provides a space for creators of all kinds to share their work with the world. However, it can become hard to find new creators with the overwhelming amount of content that exists on the website. With March being International Women's History Month, what better time to highlight some of the amazing women on YouTube that are making content about disabilities, educating others on their experiences, and making online content more accessible to others. Read More
SPECIAL EDUCATION LAW SYMPOSIUM (JUNE 18-JUNE 23, 2017)
Lehigh University's intensive one-week institute provides a practical analysis of legislation, regulations, and court decisions relating to the education of students with disabilities.
The symposium is designed for special education coordinators and teachers, principals, psychologists, parent advocates, charter school personnel, attorneys (on both sides), hearing officers, state education agency personnel, and other individuals interested in a thorough exploration of the special education legal landscape.
For full information, go to
http://go.lehigh.edu/spedlaw
. For any questions, email or call Shannon Weber or Donna Johnson at
specialedlaw@lehigh.edu
or (610) 758-5557.
Patients Face Rising Costs for Epipen Allergy Drug
Commercially insured patients who use the life-saving epinephrine auto-injector known as 'EpiPen' have experienced skyrocketing out-of-pocket costs since 2007, according to research published March 27 in JAMA Internal Medicine. Researchers from the University of Chicago Medicine say aggressive drug company pricing, combined with insurance coverage policies that fail to adequately protect patients financially, have caused a nearly 124 percent increase in the amount of money people spend each year on EpiPens. The increase in out-of-pocket spending from $33.80 to $75.50 occurred despite the fact that the rate of prescription fills for EpiPen barely changed during that period. Commercially insured patients account for 70 percent of patients who use EpiPen. The researchers analyzed data from 191.2 million enrollees in the 2007-2014 Truven MarketScan Commercial Claims and Encounters database. MarketScan contains data from individuals aged 0-64 who receive private insurance from more than 100 employers in all 50 states. Read More
What is Irlen Syndrome?
Many times it is diagnosed as Attention Deficit Disorder, ADD.  Kids and even adults struggle to read, to learn, and suffer with headaches. But, there is another condition with almost the same symptoms and a simple solution can make all the difference. It's called Irlen Syndrome. Most people have never heard of it, but Dr. Jeri LaVigne, a licensed psychologist screens children and adults and she also has the condition. "Our brain does not process light correctly," said Dr. LaVigne. "It can cause distortions on a page, can make the words blurry, or start to fade or jump around," she explained. "It can cause what kind of looks like ADD symptoms because its hard to stay focused, it's hard to stay engaged." Color lenses make all the difference for those who have Irlen Syndrome. Read More
Teens with Autism More Likely to Land in ER, Study Finds
U.S. teens with autism are four times more likely to visit an emergency room than those without the disorder, a new report says. The Penn State College of Medicine researchers said the likelihood of an ER visit for a teen with autism increased five-fold from 2005 to 2013. The findings suggest that young people with autism may require better access to primary and specialist care, the researchers said. "We believe if their regular medical and behavioral specialist services served them better, a big portion of them would end up with fewer emergency department visits," said study author Guodong Liu, an assistant professor of public health sciences at Penn State. Read More
Houston Special Education Director Resigns Amid Denial of Services
The director of special education in Houston public schools resigned Thursday in the wake of reports that the district had systematically denied services to thousands of students with disabilities. The Houston Board of Education voted unanimously to accept the resignation of Assistant Superintendent Sowmya Kumar ahead of a private committee meeting on special education. The district did not announce a replacement for Kumar, who had been with the district since 2010. Read More
Pediatricians May Fall Short in Treating Patients with Mental Health Conditions
Pediatricians are often expected to diagnose and treat mental health problems in their patients - despite evidence that they may not be well equipped to tackle these issues. A new report in Infectious Diseases in Children, published earlier in March, explores this issue in-depth. The relative scarcity of child and adolescent psychiatrists leads many parents to see pediatricians for care. Currently, there are only about 8,300 child and adolescent psychiatrists in the United States - about 1 for every 9,000 children. The U.S. Bureau of Health Professions estimates that to meet the current need, an additional 5,000 psychiatrists will need to enter practice by 2020 - unlikely at the current rate, experts say. In light of this shortfall, pediatricians have been expected to pick up the slack, with a 2015 study finding that 35 percent of children receiving mental health care saw only their pediatrician - only 26 percent saw a psychiatrist at all. But pediatricians often don't feel comfortable doing this work, they report. Read More
And ... Action! John Travolta's Brother, Joey, Helps Special Education Students Learn Film-Making
John Travolta's brother, Joey, is helping a Lodi school go Hollywood by bringing his film camp to town. Joey, who heads Inclusion Films, now works with about 50 special education and developmentally disabled high school students at Lincoln Technical Academy to create their own films. "The beginning of the day, I start clapping hands and get everybody clapping the same time," Travolta says. "They don't know why they're doing it, but they do it and I say, 'Quiet on the set!' Everybody is quiet, the team comes together right away - it's really interesting to see." He says helping students see life through the scope of a film lens is also improving their lives as a whole. Read More
Vitamins Could Help Treat Cystic Fibrosis, Research Finds
Researchers from Queen's University Belfast have discovered why antibiotics for treating people with cystic fibrosis are becoming less effective and how fat soluble vitamins might offer a viable solution. A team of researchers led by Professor Miguel Valvano, from the Wellcome-Wolfson Institute for Experimental Medicine at Queen's University Belfast, has discovered why some particularly harmful bacteria are not responding to antibiotics. The bacteria, Burkholderia cenocepacia, are highly antibiotic resistant and cause severe lung infections in people with cystic fibrosis. This research study, recently published in the international journal mBio, unveiled that the administration of fat-soluble vitamins could increase the effectiveness of the antibiotics used to treat cystic fibrosis infections. Read More
New Study Resolves the Structure of the Human Protein That Causes Cystic Fibrosis
Scientists at The Rockefeller University have mapped the three-dimensional structure for one of the more notorious disease-causing molecules in the human body: the protein responsible for the genetic disorder cystic fibrosis. And it looks fishy. In research described in Cell on March 23, the researchers report that the human structure is almost identical to one they have determined previously for the zebrafish version of the protein. "With these detailed new reconstructions, we can begin to understand how this protein functions normally, and how errors within it cause cystic fibrosis," says Jue Chen, William E. Ford Professor. "We now know that the conclusions we drew from our previous work in zebrafish also apply to us." Read More
Inactive Teens Develop Lazy Bones
Inactive teens have weaker bones than those who are physically active, according to a new study. Researchers with UBC and the Centre for Hip Health and Mobility, at the Vancouver Coastal Health Research Institute, measured the physical activity and bone strength of 309 teenagers over a specific four-year period that is crucial for lifelong, healthy skeletal development. "We found that teens who are less active had weaker bones, and bone strength is critical for preventing fractures," said Leigh Gabel, lead author and PhD candidate in orthopedics at UBC. Gabel and her co-investigators used high resolution 3D X-ray images to compare differences between youth who met the daily recommendation of 60 minutes of moderate-to-vigorous physical activity per day and those who got less than 30 minutes a day. Read More

LATEST JOB LISTINGS POSTED ON

NASET
If you are an Employer looking for excellent special education staff - 
Click here
for more information
Food For Thought..........
Courage is what it takes to stand up and speak; courage is also what it takes to sit down and listen.
Winston Churchill