Week in Review - April 14, 2017
National Association of Special Education Teachers
April 14, 2017                                              Vol 13 Issue # 15



Welcome to NASET'sWEEK in REVIEW.  Here, we provide you with the latest publications from NASET to read and or download, as well as some of the most interesting articles that have happened this week in the field of special education. We hope you enjoy this publication.  Feel free to send us articles for this publication or let us know your thoughts about the WEEK in REVIEW at news@naset.org. Have a great weekend.

Sincerely,



NASET News Team
NEW THIS WEEK ON

NASET
Classroom Management Series
Educating Parents on Positive Behavior Support Systems for Students with Disabilities: A Review of Literature. By Janine Castro
This issue of 
NASET's Classroom Management Series
was written by Janine Castro of Florida International University.  As evidenced at schools and, children with disabilities can pose many demanding challenges for their parents, teachers, and service providers to resolve. There is a need for constant attention to be provided and the search of strategies that can be used in school and at home is ongoing in order to help students with disabilities to fulfill their needs and have a high quality life, positive behavioral supports (PBS) must be in place. PBS can provide parents, educators and everyone who is involved in the children's education, evidence-based strategies that help to understand why problem behavior occurs and to identify multiple strategies to effectively reduce problem behavior. The focus of this article is to educate parents on positive behavior support system, special education teachers must consider several factors, one of the most important ones is the need of educating parents to be able to help their kids. There are plenty of literature and data on approaches and new strategies being used all over the nation, (McKevitt & Braaksma, 2008), and most include the application of PBS.  
Read More
Autism Spectrum Disorder Series Issue #47
Visual Activity Schedules and Students with Autism Spectrum Disorder: A Review of the Literature. By Luis Figueroa
This issue of 
NASET's Autism Spectrum Disorder Series
was written by Luis Figueroa from Florida International University. The article is a review of the literature focusing on visual activity schedules and students with ASD. Students with disabilities, including those with ASD, are now expected to meet all academic demands in all content areas. Students with disabilities are also expected to participate in all high-stakes testing mandated by the state. Schools throughout the nation are being held accountable for each of their students' academic performance, including students with ASD. According to researchers, about 36% of students with ASD are participating in general education classrooms for more than 80% of their school day (Hart Barnett & Cleary, 2015). It is important to keep in mind that many instructional programs provided to students with ASD focus on communication, social, functional, and life skills (Hart Barnett & Cleary, 2015). Content area skills may not be thoroughly instructed or taught. Mathematics is one of the content areas that the nation considers to be of high priority for all students. However, there are fewer evidence-based interventions known for math that may help increase mathematical fluency. Researchers have extensively analyzed the effects of Visual Activity Schedules (VAS) and determined that the evidence-based practice has helped students with ASD reduce off-task, behaviors, dependency on adults, and facilitates smooth transitional times (Spencer, Evmenova, & Boon, 2014). 
Read More
Strong Early Education Equals Better Long-Term Relationships with Parents, Research Shows
Children who are given high-quality education at an early age -- starting at six weeks old and continuing through their first five years of life -- are more likely to be employed full-time and have better relationships with their parents as adults, according to new results from a longitudinal study now entering its fifth decade. Virginia Tech Carilion Research Institute scientists will present the research results at the biennial meeting of the Society for Research in Child Development at noon Central Daylight time Friday, April 7, in Austin, Texas. The study follows 96 children who have continuously participated in the Abecedarian Project, an early education program for at-risk infants and children that started in Chapel Hill, North Carolina, in 1971. The National Institutes of Health funded the original study. Read More
Teacher Resignation Letters Paint Bleak Picture of US Education
As teacher resignation letters increasingly go public -- and viral -- new research indicates teachers are not leaving solely due to low pay and retirement, but also because of what they see as a broken education system. In a trio of studies, Michigan State University education expert Alyssa Hadley Dunn and colleagues examined the relatively new phenomenon of teachers posting their resignation letters online. Their findings, which come as many teachers are signing next year's contacts, suggest educators at all grade and experience levels are frustrated and disheartened by a nationwide focus on standardized tests, scripted curriculum and punitive teacher-evaluation systems. Read More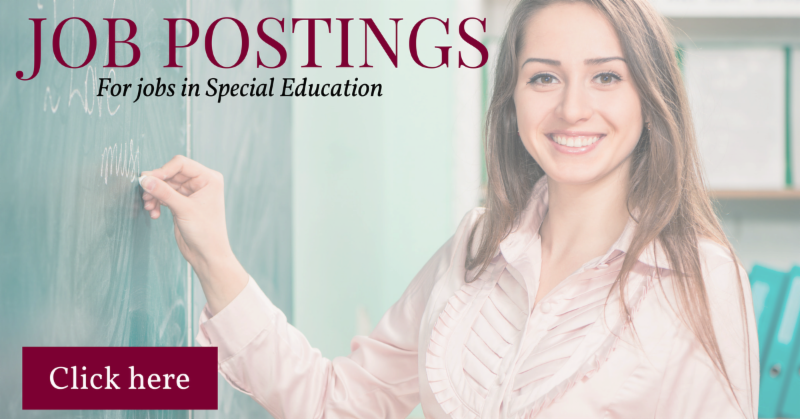 Special Video Game May Help Reduce ADHD
After playing a special video game for four weeks, a group of children with sensory processing dysfunction who also suffered from attention deficit hyperactivity disorder showed such noticeable improvements in attention span that a third of them no longer fit the criteria for ADHD, according to a new study. In the UC San Francisco report, which appeared Wednesday in the scientific journal PLOS ONE, researchers measured the impact of cognitive training on attention spans among 38 children with the dysfunction, and compared them with 25 typically developing children of the same age and gender. Sensory processing dysfunction affects 5 percent of all children, according to the American Occupational Therapy Association, and is more prevalent among those with autism and ADHD. Read More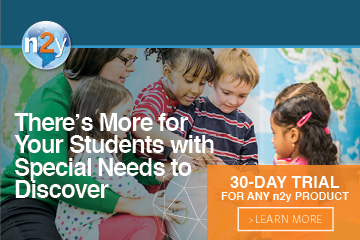 Using Instagram Can Increase Adolescents' Closeness to Friends
Your food, your vacation, your carefully curated life -- all posted for your friends in a filtered image. Some may scoff at adolescents' use of social media networks as they pine for likes. Is this just frivolous behavior? Or are they really just solidifying their social connections to friends? A recent study by a researcher at the University of Leuven found that adolescents' use of Instagram actually strengthened the closeness of their friendships. Eline Frison (University of Leuven) will present her findings at the 67th Annual Conference of the International Communication Association in San Diego, CA. From 2013-2014, Frison set up a large-scale longitudinal panel study to investigate the relationships between Flemish adolescents' social networking site use and their well-being. Students filled out paper-and-pencil surveys between 6 month periods. The surveys asked students about their use of social networking sites like Facebook, Snapchat, and Instagram, and their well-being (depressive symptoms, life satisfaction, loneliness). Read More
Administration of Steroid to Extremely Preterm Infants not Associated with Adverse Effects on Neurodevelopment
The administration of low-dose hydrocortisone to extremely preterm infants was not associated with any adverse effects on neurodevelopmental outcomes at 2 years of age, according to a study published by JAMA. Early low-dose hydrocortisone treatment in very preterm infants has been reported to improve survival without bronchopulmonary dysplasia (a form of chronic lung disease), but its safety with regard to neurodevelopment remains to be assessed. Olivier Baud, M.D., Ph.D., of Robert Debre Children's Hospital, Paris, and colleagues analyzed data from the PREMILOC trial, in which infants born between 24 0/7 weeks and 27 6/7 weeks of gestation and before 24 hours of postnatal age were randomly assigned to receive either placebo or low-dose hydrocortisone injection. Read More
New Insight into Leading Viral Cause of Congenital Birth Defects
A study led by Cardiff University has revealed why CMV -- a virus responsible for 1000 birth defects a year in the UK -- is so adept at evading the immune system. The new findings could help in the development of treatments for this and other currently untreatable viruses. By studying infected cells grown in a laboratory, the team found that a large number of CMV's genes help it hide from the immune system by allowing it to destroy many of the proteins produced by the body during virus infection and preventing them from activating immune cells to destroy the virus. Dr Ceri Fielding from Cardiff University's School of Medicine said: "The scale of the effect of CMV's genes on the immune system surprised us. The number of immune activating proteins destroyed by these virus genes was unprecedented given any previous discoveries of virus immune evasion strategies. Read More
Girls are Better at Masking Autism than Boys
Girls with autism have relatively good social skills, which means that their autism is often not recognised. Autism manifests itself in girls differently from in boys. Psychologist Carolien Rieffe and colleagues from the Autism Centre and INTER-PSY (Groningen) report their findings in scientific journal Autism. Information about autism in girls is scarce. What we know about autism is mainly based on research among boys and men. That can be a problem, says Leiden Professor of Development Psychology Rieffe: 'If we take the clinical picture for boys with autism as the standard, there's a good chance that autism in girls won't be picked up.' To change this, Rieffe and her colleagues examined how autism manifests itself in girls. Read More
TRIVIA QUESTION OF THE WEEK
Congratulations to: Janelle Holbein, Patsy Ray, Joanna Blau, Laura Malena, Barry Amper, Kerrenina Gutierrez, Wanda Routier, Melissa Davidson, Olumide Akerele, Jennifer Klump, Sherry Herrera, Kenneth Lemanski, Aisha Thomas, Jessica Gaspar, Susan Mason, Sharon Johnson-Hiltz, Teresa Stauffer and Deveri Hurtadowho all knew the answer to last week's trivia question.


QUESTION:
This television show is the latest to join a relatively short list that have included a character with a disability. After nearly 50 years on the air and more than 4,000 episodes, this hit children's television show added a sweet-natured, red-headed character named Julia, who has autism. What is the television show?
ANSWER:  Sesame Street
THIS WEEK'S QUESTION:
According to a recent report from the Penn State College of Medicine, researchers said the likelihood of an emergency room visit for a teen with autism are how many time more likely than those without the disorder?
If you know the answer, email us at contactus@naset.org by April 17, 2017.  We will acknowledge your correct answer in the next edition of the Week in Review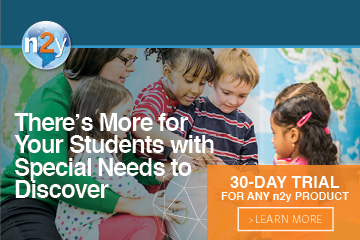 Man Moves Paralyzed Legs Using Device that Stimulates Spinal Cord
Mayo Clinic researchers used electrical stimulation on the spinal cord and intense physical therapy to help a man intentionally move his paralyzed legs, stand and make steplike motions for the first time in three years. The case, the result of collaboration with UCLA researchers, appears in Mayo Clinic Proceedings. Researchers say these results offer further evidence that a combination of this technology and rehabilitation may help patients with spinal cord injuries regain control over previously paralyzed movements, such as steplike actions, balance control and standing. "We're really excited, because our results went beyond our expectations," says neurosurgeon Kendall Lee, M.D., Ph.D., principal investigator and director of Mayo Clinic's Neural Engineering Laboratory. "These are initial findings, but the patient is continuing to make progress." Read More
Stress a Common Seizure Trigger in Epilepsy, Study Affirms
Patients with epilepsy face many challenges, but perhaps the most difficult of all is the unpredictability of seizure occurrence. One of the most commonly reported triggers for seizures is stress. A recent review article in the European journal Seizure, by researchers at University of Cincinnati Epilepsy Center at the UC Gardner Neuroscience Institute, looks at the stress-seizure relationship and how adopting stress reduction techniques may provide benefit as a low risk form of treatment. The relationship between stress and seizures has been well documented over the last 50 years. It has been noted that stress can not only increase seizure susceptibility and in rare cases a form of reflex epilepsy, but also increase the risk of the development of epilepsy, especially when stressors are severe, prolonged, or experienced early in life. Read More
Here's One Secret to Successful Schools that Costs Nothing
Most factors that help make schools successful cost lots of money - think teachers, technology and textbooks. But a new study suggests one factor that doesn't need any cash to implement can play an important role in helping students succeed at even the most disadvantaged schools.That factor is what scientists call social capital: The network of relationships between school officials, teachers, parents and the community that builds trust and norms that promote academic achievement. In a study of 96 public high schools in Ohio, researchers found that schools with higher levels of social capital also had students who performed better on state-mandated math and reading tests. The results held true as much for urban schools in high-poverty areas as they did for wealthy suburban schools. Read More
Alcohol Abuse Even Before Pregnancy May Harm Offspring
Mothers who binge drink before they become pregnant may be more likely to have children with high blood sugar and other changes in glucose function that increase their risk of developing diabetes as adults, according to a new study conducted in rats. The results will be presented Sunday at the Endocrine Society's 99th annual meeting in Orlando, Fla. "The effects of alcohol use during pregnancy on an unborn child are well known, including possible birth defects and learning and behavior problems. However, it is not known whether a mother's alcohol use before conception also could have negative effects on her child's health and disease susceptibility during adulthood," said principal investigator Dipak Sarkar, Ph.D., DPhil, a distinguished professor at Rutgers University in New Brunswick, N.J., and director of its endocrine research program. Read More
Teacher Encouragement has Greatest Influence on Less Advantaged Children
Schoolchildren who receive words of encouragement from a teacher are significantly more likely to continue their education beyond the age of 16 than those who do not, a new study suggests. The influence of teacher encouragement appears to be much greater on students whose own parents never progressed past compulsory education -- an important indicator of a less advantaged background. For students from these backgrounds, encouragement increased entry into post-16 education from just over half to around two-thirds. The research also found that encouragement from a teacher has the greatest influence on those students most likely to be on the margin for university attendance. Read More
Why Do We Choose to Get Vaccinations?
Since vaccines protect not only those who take them, but also the people who otherwise could have been infected, there are many plausible motives for choosing to get vaccinated. Apart from the most obvious - wanting to protect oneself or one's children from becoming ill - research shows that many also are affected by care for others. But if you care about others, who is it you care about? In his doctoral thesis in political science, Rafael Ahlskog has studied the distinction between narrow and wide caring for others - altruism. Narrow altruism includes those nearest - family and friends - while wide altruism can include strangers you have never met, people living far away or who are very different from yourself: in short a broader form of social caring. The results from a number of survey experiments show that both types of altruism can affect our willingness to get vaccinations, but in different people. Read More
Lead Exposure in Childhood Linked to Lower IQ, Lower Status Jobs, as Adults
A long-term study of more than 500 children who grew up in the era of leaded gasoline has shown that their exposure to the powerful neurotoxin may have led to a loss of intelligence and occupational standing by the time they reached age 38. The effects are slight, but significant, showing that the higher the blood lead level in childhood, the greater the loss of IQ points and occupational status in adulthood. The study appears Wednesday in the Journal of the American Medical Association. Study participants are part of a life-long examination of more than 1,000 people born in Dunedin, New Zealand in 1972 and 1973. During their childhood, New Zealand had some of the highest gasoline lead levels in the world. Read More
Study Links ADHD to Five Brain Areas
Some kids have a hard time concentrating in class or turning in homework on time. Or they might talk at times when teachers have asked for quiet. Such behaviors may point to attention deficit hyperactivity disorder, or ADHD. At least 7 in every 100 children may have this condition. Medicines and behavioral therapy - a type of talk therapy - can help treat the symptoms of this disorder. But scientists wanted to know what was behind it. Now, using brain imaging, they have just turned up five areas of the brain linked with symptoms of ADHD. At least two of those regions are smaller in kids with ADHD than in those without the disorder.
More than 80 researchers co-authored the new study. Martine Hoogman at Radboud University Medical Center in Nijmegen, the Netherlands, led this massive research team. Her group studied 1,713 people with ADHD and 1,529 others without it. That makes it the largest ADHD study to date. Its participants ranged in age from 4 to 63. They live in 23 places around the world. Read More

Environmental Groups Sue EPA to Force Ban of Pesticide Linked to Autism
Three environmental groups asked a federal appeals court on Wednesday to order the EPA to ban the pesticide chlorpyrifos. EarthJustice, which is representing the Pesticide Action Network and the Natural Resources Defense Council, was responding to the EPA's recent announcement that it would not be following through on its own decision to ban the pesticide, which has been repeatedly found to damage children's developing brains. Scientists have spent years documenting that exposure to chlorpyrifos increases children's chances of having long-term, developmental problems, including attention, memory and intelligence deficits, tremors, and autism. After carefully weighing that evidence - as well as critiques of it from Dow Chemical, which patented and still sells most of the pesticide - the EPA decided to move ahead with a ban on chlorpyrifos in 2015. Read More

LATEST JOB LISTINGS POSTED ON

NASET
If you are an Employer looking for excellent special education staff - 
Click here
for more information
Food For Thought..........
Don't wait for people to be friendly, show them how.
Author Unknown