Week in Review - December 16, 2016
National Association of Special Education Teachers
December 16, 2016                                                Vol 12 Issue # 50

Welcome to NASET'sWEEK in REVIEW.  Here, we provide you with the latest publications from NASET to read and or download, as well as some of the most interesting articles that have happened this week in the field of special education. We hope you enjoy this publication.  Feel free to send us articles for this publication or let us know your thoughts about the WEEK in REVIEW at news@naset.org. Have a great weekend.

Sincerely,



NASET News Team
NEW THIS WEEK ON

NASET
NASET's Inclusion Series
Exceptional Students
Introduction
This issue of the Inclusion Series provides an explanation of the exceptional students and the 3 categories of students:
Students classified under the Individuals with Disabilities Act 2004 who receive special education because of a significant disability
Students classified under Section 504 of the Vocational Rehabilitation Act (herein called Section 504) which provides services to students with a documented disability who may not be severely impaired enough for special education but could benefit from modifications and accommodations
Students with Special Educational Needs: Students at risk or who have exceptional skills that are not included under special education Read More
NASET's Parent Teacher Conference Handout
Sheltered Workshops
Introduction
Once the vocational assessment process is complete, the student will be presented with a variety of training and work options, depending upon the results of the evaluation. Many options and directions are available. For students with more severe disabilities who could benefit from some work experience with a great deal of supervision the following option should be considered. 
Read More
Scientists Discover More Clues to Stuttering
A blend of brain circuits are altered in people who stutter, new research indicates. Using an imaging technique that looks at brain cell metabolism, scientists learned that changes in areas involved in speech, attention and emotion are all linked to stuttering. Stuttering is characterized by involuntarily repeating certain sounds, syllables or words when speaking. The imaging method used for the study is known as proton magnetic resonance spectroscopy (MRS). "It is a fundamental measure of the density of [nerve] tissue in these circuits that seem to not have developed properly," said study author Dr. Bradley Peterson. He's director of the Institute for the Developing Mind at Children's Hospital Los Angeles. 
Read More
Study Sees Link Between Insomnia, Asthma
Insomnia is common in adults with asthma and tied to worse asthma control and other health problems, a new study finds. University of Pittsburgh researchers found that 37 percent of adults with asthma also had significant insomnia. Those with insomnia had worse lung function. They also weighed more. And they tended to have lower incomes than those without insomnia, the study found. Insomnia was also linked to a reduced asthma-specific quality of life. People with asthma and trouble sleeping had more depression and anxiety symptoms, the study found. They also needed more asthma-related health care in the past year. Read More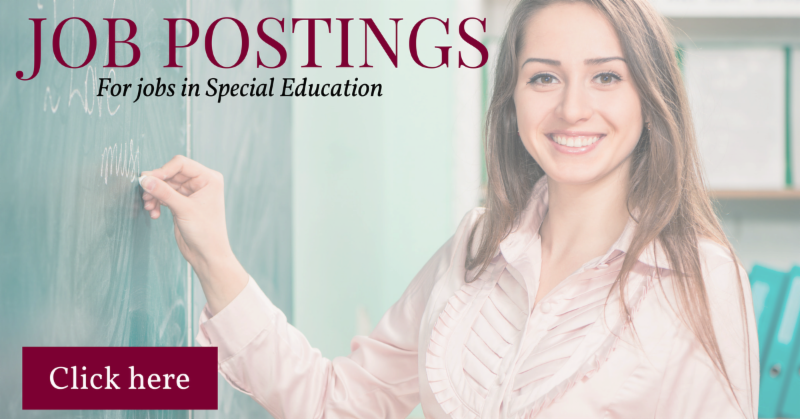 U.S. Surgeon General Calls for Crackdown on E-Cig Use in Teens
E-cigarettes are now the most popular tobacco product among American teens, according to a new U.S. Surgeon General's report that calls for a crackdown on the devices. E-cigarette use among high school students grew an astounding 900 percent between 2011 and 2015, and the devices surpassed traditional cigarettes as teens' preferred tobacco product in 2014, the report finds. "E-cigarettes went from being rare in 2010 to now being the most common tobacco product used by our nation's youth," U.S. Surgeon General Vivek Murthy said during a news conference Thursday.  "This represents a staggering development in a relatively short period of time. It also threatens 50 years of hard-fought progress we have made curbing tobacco use, and it places a whole new generation at risk for addiction to nicotine," he added. Read More
Young Adults with Head Trauma May Have Higher Risk of Jail Time
A traumatic brain injury may be linked to a young adult's higher chances of ending up in jail, a new Canadian study suggests. "These findings contribute to emerging research suggesting traumatic brain injury is an important risk factor for involvement with the criminal justice system," said lead author Dr. Flora Matheson, of the Centre for Urban Health Solutions at St. Michael's Hospital in Toronto. "This may be just the tip of the iceberg as our study focused only on people with more serious [traumatic brain injury]," she said in a hospital news release. "We also did not include people who may have served time in provincial, rather than federal jails." Read More
Therapeutic Vaccine Shows 'Game-Changing' Promise Against a Leukemia
An anti-cancer vaccine made from a leukemia patient's own cells can dramatically increase the chance of long-term survival against the deadly disease, a new study indicates. Patients with acute myeloid leukemia -- one of the most aggressive blood cancers -- must undergo intense chemotherapy to beat back the disease. And then they almost always relapse within a couple of years, explained senior researcher Dr. David Avigan. He is chief of hematological malignancies and director of the Cancer Vaccine Program at the Beth Israel Deaconess Medical Center in Boston. But a handful of leukemia patients have been in remission for nearly five years now, thanks to a new vaccine created from a fusion of leukemia cells and immune cells drawn from their own bodies. Read More
Drug Might Help Some Babies with Rare, Fatal Disease
An experimental drug for infants with a rare and fatal illness shows promise, researchers report. There is no treatment for spinal muscular atrophy type 1 (SMA-1), a degenerative neuromuscular disease that occurs in about one in every 11,000 births. According to background information in the new study, babies with the condition are born with two faulty copies of a gene that's essential to the transfer of signals from the spinal cord to muscles. Over time, muscles atrophy, until even breathing becomes difficult. Most infants with the genetic condition die by their second birthday, the researchers said. Read More
Gene Therapy Offers Hope to Some Individuals with Hemophilia
Preliminary research suggests that a single dose of an experimental gene therapy may help patients with hemophilia B. As explained by the National Hemophilia Foundation, hemophilia B is a genetic disorder where people lack a protein needed for blood clotting called factor IX, or the type of factor IX they produce is defective. The condition can lead to excess bleeding and occurs in about one in every 5,000 births, the foundation said. But researchers said they've never seen a medical treatment boost factor IX to the level seen in the new trial. According to the findings, patients who got the gene therapy were able to stop getting infusions of the clotting factor. Read More
TRIVIA QUESTION OF THE WEEK
According to the latest report from the U.S. Department of Education (38th Annual Report to Congress on the Implementation of the Individuals with Disabilities Education Act, 2016), of the 13 disability categories under IDEA, which disability category was the most prevalent one for students ages 6 through 21 served under IDEA, Part B? (Hint: 39.2 percent of all children 6-21 years of age receiving special education services had this as their classification).
If you know the answer, email us at contactus@naset.org by December 19, 2016.  We will acknowledge your correct answer in the next edition of the Week in Review
Marijuana Derivative May Curb Tough-to-Treat Epilepsy
A purified oral version of a marijuana compound may help with treatment-resistant forms of epilepsy, two new clinical trials show. The researchers found that the compound, cannabidiol (CBD), helped reduce seizure frequency in children and adults with two hard-to-treat forms of epilepsy: Dravet syndrome and Lennox-Gastaut syndrome. The drug is still experimental, and doctors stressed that it did not help everyone and is not a "cure." On the other hand, they called the results "very encouraging," given how difficult it is to manage the seizure disorders. "It's always a good day when we have a potential new option to offer these patients," said Dr. Amy Brooks-Kayal, a pediatric neurologist at Children's Hospital Colorado who was not involved in the research. 
Read More
Rare Infant Seizure Disorder Often Missed
Many infants with a rare form of epilepsy known as infantile spasms aren't promptly diagnosed, and that delay can lead to devastating health consequences, new research indicates. The peculiar clusters of seizures usually strike between 4 and 12 months of age, said study researcher Dr. Shaun Hussain. He is an assistant professor of pediatrics at the University of California, Los Angeles. "It is completely different from other types of seizures," Hussain said. They last about a second. Typically, the child drops his head and jerks his arms up. Parents may not notice or might think it's nothing to worry about, the researcher said. Read More
Mice May Be Key to Kids' Asthma Attacks at School
Research investigating schoolchildren's asthma attacks has pointed to a tiny foe: mice. Allergens from the rodents can infiltrate the air, the study found, and may be a major cause of asthma attacks in the school environment. It's known that many different allergy triggers -- from dust mites to mold to pet dander -- can fuel children's asthma symptoms. But most research has focused on the triggers in kids' homes. "In this study, we've identified the school as an important factor, too," said researcher Dr. Wanda Phipatanakul, an allergy specialist at Boston Children's Hospital. That said, she stressed, the findings do not actually prove that schools' rodent problems were the cause of kids' symptoms. Read More
Scientists Develop New Drug Screening Tool for Dystonia
Duke University researchers have identified a common mechanism underlying separate forms of dystonia, a family of brain disorders that cause involuntary, debilitating and often painful movements, including twists and turns of different parts of the body. Described online Dec. 8 in the journal Neuron, the research has also led to the development of a new cell-based screening test that is being deployed on a large scale to identify new drug candidates to treat dystonia. "We're excited to have found not only a new potential therapeutic inroad for multiple forms of dystonia, but also a mechanism that we think causes the disease," said Nicole Calakos, M.D., Ph.D., an associate professor of neurology at Duke and a clinician who specializes in the care of patients with dystonia and other movement disorders. Read More
Anxiety Measure for Children with Autism Proven Reliable
A new method devised by a Drexel University professor to diagnose children on the spectrum for anxiety symptoms -- which tend to be masked by symptoms of autism -- was shown to be effective in a recent study. "Anxiety is considered an internalizing symptom, in that it is mostly felt by the person inside their bodies and minds and is not always obvious to others," said Connor Kerns, PhD, an assistant research professor in the A.J. Drexel Autism Institute of Drexel University's Dornsife School of Public Health. "For example, a child may avoid a social situation because they are not socially motivated -- a symptom of autism spectrum disorder -- or because they are afraid of being socially rejected -- a symptom of anxiety." Read More
Heavy Alcohol Use Changes Adolescents' Brains
Heavy alcohol use during adolescence alters the development of brain, according to a recent study from the University of Eastern Finland and Kuopio University Hospital. Cortical thinning was observable in young people who had been heavy drinkers throughout their adolescence. The findings were published in Addiction. The study performed magnetic resonance imaging of the brain structure on young and healthy, but heavy-drinking adults who had been heavy drinkers throughout their adolescence, as well as on age-matched light-drinking control participants. They participated in three cross-sectional studies conducted over the course of ten years, in 2005, 2010 and 2015. The participants were 13 to 18 years old at the onset of the study. Read More
High-Resolution Brain Scans Could Improve Concussion Detection
Simon Fraser University researchers have found that high-resolution brain scans, coupled with computational analysis, could play a critical role in helping to detect concussions that conventional scans might miss. In a study published in 
PLOS Computational Biology
, Vasily Vakorin and Sam Doesburg show how magnetoencephalography (MEG), which maps interactions between regions of the brain, could detect greater levels of neural changes than typical clinical imaging tools such as MRI or CAT scans. Qualified clinicians typically use those tools, along with other self-reporting measures such as headache or fatigue, to diagnose concussion. They also note that related conditions such as mild traumatic brain injury, often associated with football player collisions, don't appear on conventional scans. Read More
For People with Mental Health Woes, Pets Can Be Invaluable
Cats, dogs, birds and other pets can help people manage their mental disorders, a new study says. Researchers from the United Kingdom asked more than 50 adults with long-term mental conditions about the role pets play in their social networks. Sixty percent placed pets in the central and most important circle -- above family, friends and hobbies. Another 20 percent placed pets in the second circle. Many said the constant presence and close proximity of their pets provide an immediate source of calm. For some, a pet helps distract them from symptoms and upsetting experiences such as hearing voices or suicidal thoughts. "You just want to sink into a pit... the cats force me to sort of still be involved with the world," one patient said. Read More
Working Out the Genetic Risk for ADHD
Genetics play a strong part in the development of attention-deficit/hyperactivity disorder (ADHD), but the path from a gene to risk for the disorder has remained a black box to researchers.. A new study in Biological Psychiatry suggests how the risk gene ADGRL3 (LPHN3) might work. ADGRL3 encodes the protein latrophilin 3, which regulates communication between brain cells. According to the study, a common variation of the gene associated with ADHD disrupts its ability to regulate gene transcription -- the formation of mRNA from DNA that leads to expression of the gene. Evidence for ADGRL3 in ADHD risk had already been stacked against it -- common variants of the gene predispose people to ADHD and predict severity of the disorder. The study, led by Dr. Maximilian Muenke of the National Human Genome Research Institute in Bethesda, Maryland, brings scientists closer to understanding how ADGRL3 contributes to risk by providing functional evidence that implicates a transcription factor in the pathology of the disorder. Read More
How Do Children Hear Anger?
Even if they don't understand the words, infants react to the way their mother speaks and the emotions conveyed through speech. What exactly they react to and how has yet to be fully deciphered, but could have significant impact on a child's development. Researchers in acoustics and psychology teamed up to better define and study this impact. Read More
Study Examines Evidence of Racial Disparities in Special Education
Special education programs are designed to meet the needs of all students with cognitive, behavioral or physical disabilities, regardless of their race or ethnicity. However, a best-evidence synthesis lead by Paul Morgan, professor in the department of education policy studies at Penn State, recently found evidence that black children may not be receiving special education services they are entitled to, even when displaying the same clinical needs as white children. The synthesis was published recently in the Sage journal Exceptional Children. Morgan also recently presented the findings to the White House's Office of Management and Budget, the President's Domestic Policy Council, and the U.S. Department of Education. Read More
Chicago Public Schools Takes Heat Over Special Education Spending Changes
Critics of changes to special education spending made by
Chicago Public Schools
took their complaints to
City Hall
and district headquarters Wednesday, saying the system has cut resources for students. Community members delivered a letter to Mayor
Rahm Emanuel
's office that outlined their concerns, and demonstrators organized by the
Chicago Teachers Union
marched outside CPS offices prior to the Chicago Board of Education meeting Wednesday.
Read More
ADHD May Be Over-Diagnosed in Children with Autism
Attention deficit hyperactivity disorder (ADHD) may be over-diagnosed in children with autism because of insufficient diagnostic tools, according to a new study from the Children's Hospital of Philadelphia. Researchers examined the prevalence of children who meet ADHD criteria and their relationship to autistic characteristics in order to determine the validity of the diagnoses. The researchers mentioned in their study that both scientists and clinicians regularly use tools to assess ADHD comorbidity without empirical evidence that these measures are legitimate in children with autism, even though estimates say about a third of children with autism also have ADHD. The investigators included 386 children aged 7 to 17 years with autism, but without any intellectual disability, in their cohort, where they tested the ADHD Rating Scale Fourth Edition's efficacy (ADHD RS IV). The scale is designed so that parents and teachers provide input on 18 behavioral characteristics in the child: nine centered on inattention and nine focused on hyperactivity and/ or impulsivity.  Read More

LATEST JOB LISTINGS POSTED ON

NASET
If you are an Employer looking for excellent special education staff - 
Click here
for more information
Food For Thought..........
The true sign of intelligence is not knowledge but imagination.
Albert Einstein