Week in Review - March 13, 2020
Please Vote for NASET

---
NASET
WEEK IN REVIEW
National Association of Special Education Teachers
March 13, 2020 Vol 16 Issue #10
---
---
Dear NASET Members and Guests,

Welcome to NASET's WEEK in REVIEW. Here, we provide you with the latest publications fromNASET to read and or download, as well as some of the most interesting articles that have happened this week in the field of special education. We hope you enjoy this publication. Feel free to send us articles for this publication or let us know your thoughts about the WEEK in REVIEW at news@naset.org. Have a great weekend.

Sincerely,
---
NEW THIS WEEK ON NASET
NASET's Autism Spectrum Disorder series
Use of Shaping to Overcome the Fear of Entering a Restroom: A Case Study of a Preschooler with Autism
---
Suja M. George, Ph.D.
Fresno Pacific University
Clovis Unified School District
Tamara Soemali, M.S.
Clovis Unified School District
This issue of NASET's Autism Spectrum Disorder series comes from JAASEP and was written by Suja M. George, Ph.D. and Tamara Soemali, M.S. Teaching toilet training skills to children with autism spectrum disorder (ASD) can be challenging. Many techniques use Azrin and Foxx's Rapid Toilet Training method (RTT). However, some children with ASD find the first RTT step of entering the bathroom or restroom to be challenging due to the relatively loud sound of the toilet flushing. Although more schools and public settings are utilizing the automatic flush toilets, effective strategies for overcoming the fear of the sound is limited to non-existent. The current study utilizes shaping to assist a preschool student with ASD overcome her fear of entering a restroom. Read More
---
Talking to Kids About the Coronavirus
News of the coronavirus COVID-19 is everywhere, from the front page of all the papers to the playground at school. Many parents and teachers are wondering how to bring up the epidemic in a way that will be reassuring and not make kids more worried than they already may be. Here is some advice from the experts at the Child Mind Institute. Read More
---
Learning Difficulties Due to Poor Connectivity, not Specific Brain Regions
Different learning difficulties do not correspond to specific regions of the brain, as previously thought, say researchers at the University of Cambridge. Instead poor connectivity between 'hubs' within the brain is much more strongly related to children's difficulties. Between 14-30% of children and adolescents worldwide have learning difficulties severe enough to require additional support. These difficulties are often associated with cognitive and/or behavioral problems. In some cases, children who are struggling at school receive a formal diagnosis of a specific learning difficulty or disability, such as dyslexia, dyscalculia or developmental language disorder, or of a developmental disorder such as attention deficit and hyperactivity disorder (ADHD), dyspraxia, or autism spectrum disorder. Read More
---
---
Equine, Music Therapy Aims to Help Children Who Have Been Abused and Have Mental Illness
"Walk on," 8-year-old Gabriel Scoboria says to Harmony, a mini chestnut horse at Harmony Hopes Stables in Palm City. Gabriel leads the horse through an obstacle course, weaving in and out of colorful cones, circling around large bins and jumping over hurdles. It's Gabriel's responsibility to direct Harmony and keep her on track until they're through the course. For about a year, Gabriel has been taking equine assisted learning sessions with Kristi Huddleston, who founded Harmony Hope Stables' equine and music therapy program for children who have autism, attention-deficit/hyperactivity disorder (ADHD), depression, anxiety or have been victims of abuse. Though high-functioning on the autism spectrum, Gabriel struggles with anxiety, self-confidence and staying focused, said his mother, Angelique Scoboria. Read More
­­
---
NEW NASET BOARD CERTIFICATION PROGRAM IN SPECIAL EDUCATION ADVOCACY
The National Association of Special Education Teachers (NASET) and the American Academy of Special Education Professionals (AASEP) recognize the increasing need for qualified special education advocates. In order to enhance this area of concern, they have created a comprehensive special education advocacy program whereby upon completion, you become a Board Certified Advocate in Special Education (BCASE). The BCASE program offers you all the materials to be an effective, articulate, and qualified special education advocate. completion of the BCASE program will provide you with the knowledge, skills and abilities to be confident as an advocate for children with special needs and their parents.­ To learn more about becoming a Board Certified Advocate in Special Education (BCASE), click here
---
TRIVIA QUESTION OF THE WEEK
Congratulations to: Amy Foley, Danelle Fugate, Kathi Handy, Karen Frantz-Fry, Al Slater, Cynthia Williams, Daniel Rayder, Diane Campbell-Mitchell, Helena Fields, and Cindi Maurice who all knew the answer to last week's trivia question:
New research from the CHILD Cohort Study shows that frequent exposure to common household cleaning products can increase a child's risk of developing a particular childhood health impairment. It is the most common chronic childhood health impairment and is the primary reason why children miss school or end up in hospital. The study was published in the Canadian Medical Association Journal. It found that young infants (birth to three months) living in homes where household cleaning products were used frequently were more likely to develop this health impairment by three years of age. What is this childhood health impairment?
Answer: ASTHMA
This Week's Trivia Question: What is the name of the U.S. Supreme Court case that held that a school must offer an IEP that is "reasonably calculated to enable a child to make progress appropriate in light of the child's unique circumstances" and that IDEA does not require an optimal, ideal, or potentially-maximizing education, but "barely more than de minimis" is too low compared to grade-to-grade advancement required for mainstreamed SPED students?
If you know the answer to this week's trivia questions, email it to us at contactus@naset.org by March 16, 2020. If you are correct, you will be acknowledged in next week's NASET's Week in Review
---
---
Mutations in Top Autism Gene Linked to Changes in Brain Structure
People with mutations in a gene called TBR1 have unusual features in several brain regions, along with autism traits and developmental delay, according to a new study. TBR1encodes a protein that is involved in brain development. It controls the expression of several other autism-linked genes that lay out the structure of the cerebral cortex, the brain's outer layer and locus of higher cognition. Studies in mice have suggested that deletion or mutation of TBR1 results in structural abnormalities in the brain. The layers of the cerebral cortex in these mice may be disorganized, and connections in the amygdala - a structure involved in processing emotions - may be missing. Read More
---
Legal Settlement Requires Ohio to Improve Special Education Plans
The Ohio Department of Education must better integrate students with disabilities into general education settings, and must commit to improving their academic achievement, as part of a legal settlement finalized Monday with Disability Rights Ohio. The settlement calls for particular efforts to improve special education students' inclusion and achievement in 11 districts where experts found systemic denials of a "free appropriate public education," according to the disability rights group. Dayton Public Schools is on that list, along with Cincinnati, Cleveland, Columbus, Akron, Toledo, Youngstown, Canton, Lima, East Cleveland, and Zanesville. Read More
---
---
Lehigh University Special Education Law Symposium
The Lehigh University Special Education Law Symposium will be held on our beautiful campus in Bethlehem, Pennsylvania June 21-26, 2020. Featuring a keynote by OSEP director Laurie VanderPloeg, eight "hot topic" sessions by paired attorneys for a dual perspective, and a culminating comprehensive update from Professor Perry Zirkel, this year's symposium promises to be the best ever in this nationally prominent program. The week also includes a separate two-day program, the Lehigh Section 504 Institute on June 25-26. For complete information, see go.lehigh.edu/spedlaw
---
Report Reveals Link between Poverty, ADHD
Attention deficit hyperactivity disorder and other learning disabilities are more common in families locked into a cycle of poverty, a new U.S. government report suggests. Nearly 19% of children living in families below the federal poverty level had a diagnosis of ADHD or a learning disability, compared with about 13% of families at or above the poverty level, the new report shows. A family of four with a household income of $26,200 is living at the 2020 federal poverty level. Children with parents who have a high school education or less were also more likely to be diagnosed with ADHD or a learning disability -- 15%, compared with under 13% of those with parents who went on to higher education. Read More
---
In Georgia, Senate Committee Approves 'Voucher' Expansion for Special Needs
A committee of the Georgia senate approved legislation Wednesday that would expand the state-funded private school scholarship program established over a decade ago for students with learning disabilities. Currently, only students who have been identified by public schools as having special educational needs are qualified to get direct state funding to attend private school. The state pays an average of about $6,300 for each of the nearly 5,000 students who use the special needs scholarship program to subsidize their private school tuition. It is the only so-called "voucher" program in Georgia, though the state also has a tuition program paid for by tax credits capped at $100 million annually. Read More
---
Pesticides Impair Baby Bee Brain Development
Imperial College London researchers used micro-CT scanning technology to reveal how specific parts of bumblebee brains grew abnormally when exposed to pesticides during their larval phase. Most previous studies have tested the effects of pesticide exposure on adult bees because these individuals directly collect pesticide-contaminated nectar and pollen. However, this study shows that baby bees can also feel the effects of the contaminated food brought back to the colony, making them poorer at performing tasks later in life. Lead researcher Dr Richard Gill, from the Department of Life Sciences at Imperial, said: "Bee colonies act as superorganisms, so when any toxins enter the colony, these have the potential to cause problems with the development of the baby bees within it. Read More
---
Exploring Disability Politics and "Four Freedoms" for People with Disabilities
What do people with disabilities want? Those of us who have disabilities ask ourselves this all the time. Our families, teachers, and service providers ask much the same thing, though not always in the same way or from quite the same angle. The question of what people with disabilities want also has extra resonance and urgency this year, as candidates for President, and soon for Congress, state, and local offices try to figure out what to say about disability issues. Politicians have taken stands and positions on disability issues before, and made some promises too. But this election year is arguably the first time several major candidates have spent real time and effort crafting complex positions on disability issues. Read More
---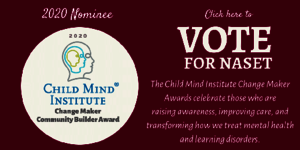 ---
Letters Urge Betsy DeVos to Erase Student Loans for Borrowers with Disabilities
The U.S. Department of Education must act to help thousands of student loan borrowers who have severe disabilities; that's the message of two letters sent Tuesday to Education Secretary Betsy DeVos. Because of their disabilities, these borrowers qualify to have their federal student loans erased. But one letter, signed by more than 30 advocacy groups, says the department has made the application process so burdensome that most borrowers never get the help they're entitled to. A second letter, signed by the student loan advocates of seven states and the District of Columbia, similarly urges the department to clear away unnecessary administrative hurdles and to automatically discharge the loans of all eligible borrowers with permanent disabilities. Read More
---
It's Preschool with a Twist: Special Inclusion Preschool Class Makes a Difference
Tiny chairs at low tables, a giant rug with the days of the week, neatly arranged trucks and cars, dollies and a pair of barns for farm animal-make believe set the stage for Plumas Unified School District's first venture into reverse inclusion preschool opportunities. Now in its third year at Quincy Elementary School Pioneer Campus, the approach is the brainchild of special education instructor Linda Gay. Already involved with a special education program in Greenville, Gay said she waited for longtime special ed preschool instructor Carol Burney to retire. When that day arrived, Gay knew she wanted more than a special ed preschool. She wanted to try something just a little different in Plumas County. Read More
---
Research: Charters Lack Specialized Expertise, Resources for Special Education Programs
Charter schools have been criticized for not welcoming students with disabilities, but that trend appears to be changing. While students with disabilities are still less likely to attend charter schools than traditional schools, the numbers are growing. An analysis by the National Center for Special Education in Charter Schools shows that 83.5% of students with disabilities spend at least 80% of their day in general education classrooms, compared to 65.5% of students with disabilities in traditional public schools. But it's still unclear whether charter schools have more students who can be successful in general classrooms or if they are struggling to provide programs for students with disabilities. Parents of special education students often find themselves haggling with district representatives over Individual Education Plans for good services. A report found that out of 1,467 special education teachers surveyed, only about a quarter said principals in their building were "well prepared" to support IEP goals Read More
---
Honor Society for Special Education Teachers
---
NYC Special Education 'Crisis' Draws Attention of State Education Officials
The New York City school system is failing thousands of students who need special education services,according to lawmakers, advocates and multiple lawsuits. And a six-story brick office building in downtown Brooklyn has become a microcosm of its dysfunction. Parents and guardians trek to the building, a Department of Education site at 131 Livingston Street, when seeking to force the city to provide services required in a student's individual education plan or to pay for a child's tuition at a private school if the public school system cannot meet those needs. But that process has been beset by a host of problems, ranging from insufficient space to hold hearings, too few people willing to adjudicate these matters, packed calendars that too often fall hours behind schedule, facilities that lack privacy and rooms that are either overheated or too cold. Read More
---
Board Certification in Special Education Available to NASET Members

Through an agreement with The American Academy of Special Education Professionals(AASEP), NASET members now have the opportunity to achieve AASEP Board Certification in Special Education - (B.C.S.E.) at a reduced fee. AASEP Board Certification in Special Education - (B.C.S.E.) is a voluntary choice on the part of the candidate. The candidate for Board Certification wishes to demonstrate a commitment to excellence to employers, peers, administrators, other professionals, and parents. From the standpoint of the Academy, board certification will demonstrate the highest professional competency in the area of special education. Board Certification in Special Educationestablishes a much needed standard for professionals, across disciplines, who work with exceptional children. Read More
---
How to Give Kids with Special Needs Room to Dream
Kristin Kimble remembers looking at her beautiful newborn's eyes and her shock of thick black hair and thinking, Oh, she has Down syndrome. Her euphoria with her new baby turned to tears for just about 24 hours. Kimble, who had spent six years working in special education at the high school level, wasn't upset that Ivy has Down syndrome. The tears came because she had seen too much of how hard life could be with special needs. "I didn't want the world to treat Ivy the way I had seen kids with special needs be treated and I was very scared about that. I didn't want anyone to put limits on her or make her feel like she couldn't do something, couldn't be something," Kimble says. Read More
---
Can Light Therapy Help Improve Mood in People with Concussions?
People with mild traumatic brain injury who are exposed to early morning blue light therapy may experience a decrease in depression and other concussion symptoms, according to a preliminary study released today that will be presented at the American Academy of Neurology's 72nd Annual Meeting in Toronto, Canada, April 25 to May 1, 2020. "Patients with mild traumatic brain injury, like concussion, often develop persistent problems associated with sleep, concentration and depression," said study author William D. Killgore, Ph.D., from the University of Arizona College of Medicine in Tucson. "Morning blue light exposure has been shown to lead to improved circadian rhythm of the body's sleep-wake cycle, which is linked to improved sleep, better mood and daytime alertness." Read More
---
Parents of Students with Autism Want Behavior Therapists Allowed in Colorado Classrooms
David Quinlan's 9-year-old son, who has autism, has experienced great progress in how he communicates and copes thanks to 30 to 35 hours a week of applied behavior analysis therapy. But the only way Quinlan can fit that much specialized therapy into the week is to pull his son out of his Cherry Creek School District classroom halfway through the day, every day. Even so, he doesn't get home until well after 6 p.m. "If therapy happened in school, his day would look a lot more like a normal kid," Quinlan said. "He could go to karate or swimming after school and be home in time for a normal dinner." Quinlan and other parents of children with autism are pushing for legislation that would require all school districts to allow applied behavior analysis therapists into the classroom. Parents say ABA therapists can be more effective when they work with children in the classroom and can be an asset to general education teachers. Read More
---
Excellent Long-Term Stability of Treatment Gains of Stepwise Treatment for Pediatric OCD
A study in the Journal of the American Academy of Child and Adolescent Psychiatry (JAACAP), published by Elsevier, reports that the long-term stability of treatment gains for children and adolescents diagnosed with obsessive-compulsive disorder (OCD), participating in a stepwise manualized treatment, is excellent. "OCD is a persistent and highly disabling psychiatric disorder and affects 0.25 to 4 percent of children and adolescents. Untreated, pediatric OCD can become chronic and disrupts the child's normal development, contributing to poor quality of life and functional impairment," said first author Karin Melin, PhD and Head Nurse at the Department of Child Gothenburg, Sweden. "Early diagnosis and treatment are crucial for the prevention of possible lifelong impairment, and these findings suggest that most participants respond well to treatment for pediatric OCD, and the long-term outcome is correspondingly good." Read More
---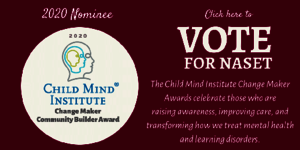 ---
LATEST JOB LISTINGS POSTED ON NASET
* Director of Academic Support - As program director, assist with school admissions and develop plans based on IEP/Psychological evaluation for students with mild learning disabilities, and or students with ADD/ADHD. Limited academic evaluations. Must consult regularly with teachers, students, parents, and administrators regarding the development of interventions for students demonstrating learning and/or behavioral challenges. To learn more - Click here
* Special Education Teacher - The Moffat County School District is looking for a motivated, caring, and enthusiastic persons to fill Special Education Teacher positions on the Elementary and Secondary level for the 2020-2021 School Year. Along with parents and classroom teachers the Special Education teacher will assess students' skills to determine their needs to develop and implement Individualized Education Programs for each student based on their specific needs and abilities.To learn more - Click here
* Field Agent, Transition Coordinator - The Field Agent, Early Childhood Transition Coordinator is a full-time position with the Department of Education (DOE) Office of Early Learning. A primary responsibility of the Field Agent will be continuous quality improvement for smooth, timely and compliant early childhood transitions from the Individuals with Disabilities Education Act (IDEA), Part C, and Early Intervention program at age three to IDEA Part B, Section 619 program known as Early Childhood Special Education. To learn more - Click here
* Technology Resources Teacher - Is responsible for teaching computer skills, and 21st century technology skills. The position will work as a member of the STEM team to advance the mission of the Goodwill Excel Center to ensure students are job ready, especially upon graduation. The Technology Resource Teacher will support GEC students with accessing their on-line courses, and facilitate student learning as it relates to understanding the functions of computers, the internet and with accessing and mastering on-line curriculum. To learn more - Click here
* Special Education Instructor - Mathematics - The Teacher of Record, will also serve as Special Education Instructor charged with working with Excel Center students who need extra support, or require an advanced program of learning in order to reach their full educational potential. TORs/Special Education instructors may work with individuals who have physical disabilities, sensory impairments (i.e. hearing or visual), speech and language difficulties, learning difficulties such as dyslexia, conditions such as autism, social, emotional and mental health needs, or have a combination of these difficulties. To learn more - Click here
* Special Education Teacher - Ascend is a network of K-12 public charter schools serving 5,500 students in 15 schools across Brooklyn-New York's most populous borough. Our undertaking is to lead all students on a great intellectual adventure, provide them with an exceptional college preparatory education, and place them firmly on the path to success in college and beyond. To learn more - Click here
* Diverse Learning Teacher/Special Education - The primary responsibilities of the Special Education Teacher are to maintain quality services in accordance with state/federal guidelines and ensuring that instruction, modifications, etc. for students with special needs are being implemented consistently. An ideal candidate is someone who has a proven record of success and is committed to maintaining high expectations for students. To learn more - Click here
* 2020-2021 Classroom Teachers (PreK-12th) - Founded in 2013, InspireNOLA Charter Schools is currently the highest performing charter school management organization in New Orleans. InspireNOLA operates seven public charter schools and serves more than 5,000 students in Pre-Kindergarten through 12th grade. To leern more - Click here
* Teacher (10-month) SY 2020-21 - As part of a comprehensive reform e?ort to become the preeminent urban school system in America, DCPS intends to have the highest-performing, best paid, most satis?ed, and most honored educator force in the nation and a distinctive central o?ce sta? whose work supports and drives instructional excellence and signi?cant achievement gains for DCPS students. To learn more - Click here
* Special Education Teacher - Stars is seeking Special Education Teachers in Arizona (Phoenix and surrounding cities). With a proven track record, STARS is able to offer you an unbeatable support system and resources. We are hiring for the 2020-2021 school year. STARS places Special Education Teachers throughout the Phoenix, Tucson and the surrounding area public schools. to learn more - Click here
* 2020 Arizona Education Job Fairs - The Arizona Department of Education will be hosting the 2020 Arizona Education Job Fairs. Arizona public schools will be looking for administrators, teachers, related service providers, and support staff. To learn more - Click here
If you are an Employer looking for excellent special education staff - Click here for more information
---
Food For Thought..........
The most essential factor is persistence - the determination never to allow your energy or enthusiasm to be dampened by the discouragement that must inevitably come.
James Whitcomb Riley
---