Week in Review - February 21, 2020

---
NASET
WEEK IN REVIEW
National Association of Special Education Teachers
February 21, 2020 Vol 16 Issue #8
---

---
Dear NASET Members and Guests,

Welcome to NASET's WEEK in REVIEW. Here, we provide you with the latest publications fromNASET to read and or download, as well as some of the most interesting articles that have happened this week in the field of special education. We hope you enjoy this publication. Feel free to send us articles for this publication or let us know your thoughts about the WEEK in REVIEW at news@naset.org. Have a great weekend.

Sincerely,
---
NEW THIS WEEK ON NASET
NASET's ADHD series
Cultural Issues: Treating & Diagnosing ADHD
---
By
Noe Ramos, Ph.D.
John Lowdermilk, Ph.D.
University of Texas Rio Grande Valley
This issue of NASET's ADHD series comes from the JAASEP and was written by Noe Ramos, Ph.D. and John Lowdermilk, Ph.D., both from University of Texas Rio Grande Valley.ADHD refers to a diagnostic category applied to children exhibiting inattention, impulsivity, and hyperactivity. Approximately 1.2 to 2 million children are currently diagnosed with ADHD, making ADHD is considered to be the most common child psychiatric diagnosis in the United States. Public schools are constantly faced with the over-representation of students from minority populations in special education. Children with ADHD may be protected by three federal statutes: Section 504 of the Rehabilitation Act of 1973 (Section 504), the Americans with Disabilities Act of 1990 (ADA), and the Individuals with Disabilities Education Act, Part B (IDEA). Given that minorities constitute approximately one-third of the public school population, the purpose of this paper is to obtain a better understanding of the role culture plays in the diagnosis and treatment of ADHD. Read More
---
Autism Transition: Returning to Craft and the Land
"Falling off the cliff" is the term often used by worried parents and family members when young adults with autism and other developmental differences turn 18. For most of these youth, the wide range of educational and behavioral services provided by their local school districts ends abruptly. The numbers of these youth are growing rapidly: just among youth with a diagnosis of autism, 750,000-1,000,000 are projected to turn 18 over the next decade. In response, a new industry of transition programs is emerging-hundreds of transition programs nationwide aimed at integrating these youth into employment and the broader society. While most of these programs are based on current ideas of college inclusion and technical education, a few are drawing on older intellectual traditions regarding transition, emphasizing the land, practical arts and craft. Read More
---
---
Special Education Teachers: We're Overburdened and Underpaid
After rallying outside the San Diego Unified School District office on Normal Street, special education teachers and aides carried boxes full of complaints into the superintendent's office Tuesday evening. The complaints tell the story of overburdened teachers and support staff who say they are under-trained and have caseloads that are higher than the district's 20-student limit. "These folks are service providers but they're not able to meet all the needs of their students because there's a lack of staff," said Kisha Borden, president of the teachers union at San Diego Unified. The teachers were joined by teacher aides who say they aren't properly trained to work with students with the most challenging behaviors. Read More
­­
---
NEW NASET BOARD CERTIFICATION PROGRAM IN SPECIAL EDUCATION ADVOCACY
The National Association of Special Education Teachers (NASET) and the American Academy of Special Education Professionals (AASEP) recognize the increasing need for qualified special education advocates. In order to enhance this area of concern, they have created a comprehensive special education advocacy program whereby upon completion, you become a Board Certified Advocate in Special Education (BCASE). The BCASE program offers you all the materials to be an effective, articulate, and qualified special education advocate. completion of the BCASE program will provide you with the knowledge, skills and abilities to be confident as an advocate for children with special needs and their parents.­ To learn more about becoming a Board Certified Advocate in Special Education (BCASE), click here
---
---
TRIVIA QUESTION OF THE WEEK
TRUE OR FALSE?: When focusing on children with disabilities, we talk about affording them accommodations and modifications. An accommodation is a change that helps a student overcome or work around the disability. An accommodation DOES NOT CHANGE the content of the grade-specific curriculum. A modification is a change in what is being taught to the student. Modifications change "what" is learned and therefore CHANGES the content of the grade -specific curriculum.....TRUE OR FALSE?
If you know the answer to this week's trivia question, please email us by Tuesday, 2/25/20 at contactus@naset.org and we will acknowledge you in next week's Week in Review.
---
Chicago Public Schools (CPS) to Compensate Special Education Students Illegally Denied Services
Chicago Public Schools announced it is taking the unprecedented step of offering millions of dollars in extra support to more than 10,500 students who were stripped of needed services during an illegal overhaul of special education. Experts say they know of no other school district that has provided students wholesale access to compensatory services without a court demanding it, and without proof that the loss of support caused the student to regress. Stephanie Jones, who runs CPS' special education department, said leadership ultimately decided this was the right thing to do for children. It's being launched after nearly two years of back and forth with advocates. "I have never heard of anything like this," said Jones, who took on this position in August. "Our pillars to this are accessibility and being timely and flexible." Read More
---
Yet Another Reason to Love Dogs: Therapy Dogs Might Help Children with Disabilities
About a month ago I (somewhat) unexpectedly got a puppy and, when she's not running around and wreaking havoc on my apartment, she is an incredible source of joy. Dogs are known for the positivity they bring to people's lives, and research has generally shown that they decrease owners' anxiety and stress. I was already on a serious dog kick, so I began looking into more recent studies on how dogs affect us humans, and I came across some interesting work by a a team in the Netherlands who focused on the impact of dog-assisted therapy (DAT) for children with autism spectrum disorder (ASD) and Down syndrome (DS)-genetic disorders that affect cognitive and social-emotional development. First: a little background on ASD and DS, and why dogs might be helpful. Read More
---
Why Talking About 'Screen Time' Is the Wrong Conversation
Just about every week new articles warn about the dangers of excessive screen time for childhood development. That can leave parents and educators feeling a sense of anxiety about technology and kids, even as more schools use iPads and Chromebooks and other tech in classrooms. Today on the podcast we're diving into the issue of screen time with a guest who for years has tracked research about the impact of screen media on children and young people. That guest is Lisa Guernsey, director of the teaching, learning and tech program at New America, a nonpartisan think tank. Read More
---
---
Borrowing a Literacy Strategy from Band Class
In band class, we don't spend a lot of time on passages of text, but you might be surprised by how much our rehearsals focus on reading skills. Students are learning a set of symbols we convert to sounds to convey meaning-it's literacy in a different language. Reading in band has an additional hitch: Students have to read their parts while hearing several other parts at the same time, which requires them to be strong, independent readers-and sheds light on a common weakness in beginners that occurs in the reading of text as well. Struggling readers who are native English speakers are very familiar with their language, and many of them have used that familiarity to develop coping mechanisms and shortcuts that get them through reading, to a point. When a student starts band, however, the language is often entirely new. Coping mechanisms don't really work-instead they reveal a student's weaknesses in reading music. Read More
---
UVA Researchers Using Grant to Develop New Test for Autism
Researchers at the University of Virginia are working on a way to test for autism when a baby is born. They're able to do it because of a grant from the UVA Alumni Association. There are 14 projects that have been chosen this year to get money from the Jefferson Trust Grant. One of those is autism testing with more than $120,000 to help get it done. Meghan Puglia is an assistant professor of neurology. She and several other researchers are going to try to find out what markers there are in DNA that could indicate a child has autism. The research will especially narrow in on premature babies, because they have a higher chance of having autism. Puglia hopes to develop a test that would let doctors know a child has autism right after they are born. Read More
---
---
High Schoolers Collaborate with Public Library Makerspace on Authentic Projects for Students with Visual Impairments
Brandon Horn's computer science curriculum at Mountain Lakes (NJ) High School (MLHS) always included a project. To get maximum buy-in from students, he would try to assign topics that interested them and would result in a product they would not only want to show to friends but could also use themselves. In the end, though, it was still just another academic exercise. "A lot of projects in school are-I don't want to say fake-they're a bit contrived in the sense that they're done for education purposes," Horn says. "The closer you can get to a project that someone actually wants to use, the more motivated students are, the more interested that they are." Read More
---
Sitting Still linked to Increased Risk of Depression in Adolescents
Too much time sitting still -- sedentary behavior -- is linked to an increased risk of depressive symptoms in adolescents, finds a new UCL-led study. The Lancet Psychiatry study found that an additional 60 minutes of light activity (such as walking or doing chores) daily at age 12 was associated with a 10% reduction in depressive symptoms at age 18. "Our findings show that young people who are inactive for large proportions of the day throughout adolescence face a greater risk of depression by age 18. We found that it's not just more intense forms of activity that are good for our mental health, but any degree of physical activity that can reduce the time we spend sitting down is likely to be beneficial," said the study's lead author, PhD student Aaron Kandola (UCL Psychiatry). "We should be encouraging people of all ages to move more, and to sit less, as it's good for both our physical and mental health." Read More
---
Board Certification in Special Education Available to NASET Members

Through an agreement with The American Academy of Special Education Professionals(AASEP), NASET members now have the opportunity to achieve AASEP Board Certification in Special Education - (B.C.S.E.) at a reduced fee. AASEP Board Certification in Special Education - (B.C.S.E.) is a voluntary choice on the part of the candidate. The candidate for Board Certification wishes to demonstrate a commitment to excellence to employers, peers, administrators, other professionals, and parents. From the standpoint of the Academy, board certification will demonstrate the highest professional competency in the area of special education. Board Certification in Special Educationestablishes a much needed standard for professionals, across disciplines, who work with exceptional children. Read More
---
Middle School Challenges Add Up to Teacher Stress
From hormonal changes to new schedules and altered expectations, children face a variety of challenges when they enter middle school. But students and their parents aren't the only ones stressing out. Researchers from the University of Missouri found that 94% of middle school teachers experience high stress levels. Reducing this burden could improve student success, researchers say. "Many studies of teacher stress have used samples from elementary schools," said study author Keith Herman, a professor in the MU College of Education. "However, middle school is a particularly important time in students' lives as they transition from elementary school and have many different teachers. It's critical that we understand how stress impacts middle school teachers so we can find ways to support them." Read More
---
Lawmakers with Disabilities Fight 'Invisibility' in Japan
Lawmaker Yasuhiko Funago has a neurological disease that means he cannot speak and communicates by blinking to his caregiver or operating a computer system with his mouth. But he is demanding to be heard as he fights to improve the lives of people with disabilities in Japan, where many in the community complain of feeling "invisible." "I was a corporate soldier before I had amyotrophic lateral sclerosis and had hardly any opportunities to have contact with people with disabilities," Funago told a committee in November. "I had no idea how people with disabilities or illness were living," he said in the remarks read by his parliamentary aide. Such "ignorance" leads to "prejudice and discrimination," the 62-year-old warned. Read More
---
Thousands of Delayed Special Education Complaints in NYC Spark Class Action Lawsuit
The city's special education complaint system is buckling under a glut of unresolved cases, with delays routinely violating students' civil rights, according to a new class action lawsuit. The city and state education departments - which both have roles overseeing the complaint system - have "acted with deliberate or reckless indifference" to students' rights, says the federal lawsuit filed by the New York Legal Assistance Group and the law firm Sullivan & Cromwell. Families whose requests for additional services are denied by schools, or who believe their child's academic setting is inadequate, have a legal right to file a complaint with the city's education department, and their cases are required to be resolved within 75 days. Read More
---
Honor Society for Special Education Teachers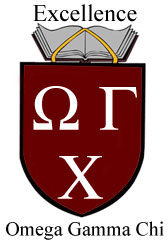 ---
How AI Technology Discriminates Against Job Candidates with Disabilities
Impressing a potential employer is becoming harder than usual thanks to software that evaluates candidates' facial expression, tone of voice and other physical characteristics during video interviews. The technology uses artificial intelligence algorithms that are designed to detect how expressions, language and tone of voice match models of "existing, successful employees in the workforce," says Alexandra Givens, executive director of Georgetown Law School's Institute for Technology Law and Policy. She says these algorithms then compare those models to what it measures in an interviewee in deciding whether to hire that person. She says the technology is a recipe for bias because it doesn't accurately capture those living with disabilities. Their appearance, voice or ability to make eye contact may not match what the software expects. That's a problem because people with disabilities already face disadvantages in the workforce and in hiring. Read More
---
---
Vitamin D deficiency During Pregnancy Connected to Elevated Risk of ADHD
Alongside genotype, prenatal factors such as vitamin D deficiency during pregnancy, can influence the development of ADHD" says MD Minna Sucksdorff from the University of Turku, Finland. The study is the first population-level research to demonstrate an association between low maternal vitamin D level in early to mid-pregnancy and an elevated risk for diagnosed attention-deficit/hyperactivity disorder ADHD in the offspring. The study included 1,067 children born between 1998 and 1999 diagnosed with ADHD in Finland and the same number of matched controls. The data was collected before the current national recommendation in Finland for the intake of vitamin D during pregnancy, which is 10 micrograms per day throughout the year. Read More
---
---
LATEST JOB LISTINGS POSTED ON NASET
* Diverse Learning Teacher/Special Education - The primary responsibilities of the Special Education Teacher are to maintain quality services in accordance with state/federal guidelines and ensuring that instruction, modifications, etc. for students with special needs are being implemented consistently. An ideal candidate is someone who has a proven record of success and is committed to maintaining high expectations for students. To learn more - Click here
* 2020-2021 Classroom Teachers (PreK-12th) - Founded in 2013, InspireNOLA Charter Schools is currently the highest performing charter school management organization in New Orleans. InspireNOLA operates seven public charter schools and serves more than 5,000 students in Pre-Kindergarten through 12th grade. To leern more - Click here
* Bilingual Diagnostician - Bilingual Diagnostician sought by White Settlement Independent School District in White Settlement, TX. Select and administer formal and informal assessments to determine student eligibility for special education services according to federal and Texas Education Agency regulations. Requires travel to other US offices as needed. To learn more - Click here
* Special Education Teacher (SPED) - As part of our mission to pave the way for children's success worldwide, Therapy Source is currently seeking several full or part-time Special Education Teachers (SPEDs) to provide services for charter school students with various caseloads. This position is for the remainder of the 2019/2020 school year. Excellent compensation. To learn more - Click here
* Teacher (10-month) SY 2020-21 - As part of a comprehensive reform e?ort to become the preeminent urban school system in America, DCPS intends to have the highest-performing, best paid, most satis?ed, and most honored educator force in the nation and a distinctive central o?ce sta? whose work supports and drives instructional excellence and signi?cant achievement gains for DCPS students. To learn more - Click here
* Special Education Teacher - Stars is seeking Special Education Teachers in Arizona (Phoenix and surrounding cities). With a proven track record, STARS is able to offer you an unbeatable support system and resources. We are hiring for the 2020-2021 school year. STARS places Special Education Teachers throughout the Phoenix, Tucson and the surrounding area public schools. to learn more - Click here
* 2020 Arizona Education Job Fairs - The Arizona Department of Education will be hosting the 2020 Arizona Education Job Fairs. Arizona public schools will be looking for administrators, teachers, related service providers, and support staff. To learn more - Click here
* The Newark Board of Education is Hiring Now! - Newark Board of Education (NBOE) is now accepting applications for Special Education Teachers for the 2020-21 school year and still has openings for the 2019-20 school year. Certified teachers, career changers, and recent graduates should apply by January 31 for early priority for the 2020-21 school year, and as soon as possible for consideration for the 2019-20 school year. To learn more - Click here
If you are an Employer looking for excellent special education staff - Click here for more information
---
Food For Thought..........
Compassion is an action word with no boundaries.
Prince
---