Week in Review - February 14, 2020

---
NASET
WEEK IN REVIEW
National Association of Special Education Teachers
February 14, 2020 Vol 16 Issue #7
---

---
Dear NASET Members and Guests,

Welcome to NASET's WEEK in REVIEW. Here, we provide you with the latest publications fromNASET to read and or download, as well as some of the most interesting articles that have happened this week in the field of special education. We hope you enjoy this publication. Feel free to send us articles for this publication or let us know your thoughts about the WEEK in REVIEW at news@naset.org. Have a great weekend.

Sincerely,
---
NEW THIS WEEK ON NASET
JAASEP Winter 2020
Table of Contents
---
Transition Programs for Individuals with Disabilities: A Post-Secondary College Experience Leading to Greater Independence in Life and Work
Use of Shaping to Overcome the Fear of Entering a Restroom: A Case Study of a Preschooler with Autism
The Effects of CRA/CSA Explicit Instruction for Students with and without Disabilities Taught in an Inclusive Setting
Cultural Issues: Treating & Diagnosing ADHD
The Impact of Social Communication on Employment Success for Adolescents with ASD
Hopes and Hurdles: Parents' Perceptions and Experiences with Transition Planning for Students with Intellectual Disabilities
How Early Experiences in Cognitive Development Improve Working Memory and Processing Speed Skills of Children
Instruction in Co-Taught Secondary Classrooms: An Exploratory Case Study in Algebra 1
The Effects of Relationship History on Student Responding in an Academic Setting
A Brief Primer of Three Major Counseling Theories for Use by School-Based Personnel
To access full publication, Click Here.
---
After Flint Water Crisis, Number of Students with Special Education Needs Spikes
More than a dozen families in Flint, Michigan, are suing the public school system, arguing their children were exposed to brain-damaging levels of lead during the water crisis six years ago.The parents say that exposure may have caused or exacerbated their children's disability-related needs. These families will make their case in federal court this summer. "What we're enforcing in this lawsuit in federal court is a federal entitlement statute that children are identified and that their disability-related needs are provided with accommodations and services so that they can access a quality education," says Kristen Totten, an education attorney with the American Civil Liberties Union in Michigan. Read More
---
---
New Study Says More Kids Who Meet Autism Criteria Fail to Get a Formal Diagnosis
A new Journal of Autism Research study said more and more children who meet the criteria for autism are failing to receive a formal diagnosis, with around a quarter of kids falling through the cracks. "For children with autism, oftentimes as young as 8 months we are seeing some of those unique differences, those challenges," Dr. Dinah Conti, a pediatrician with UnityPoint Health, said. However, Conti said not everyone with autism develops signs that early. That's one of the ways children who actually fall into the criteria for autism fail to get a formal diagnosis. "For those children showing symptoms from 18 to 24 months, which is majority of children with autism spectrum disorder, those children were more likely to be picked up early if they showed symptoms early," Conti said. Read More
­­
---
NEW NASET BOARD CERTIFICATION PROGRAM IN SPECIAL EDUCATION ADVOCACY
The National Association of Special Education Teachers (NASET) and the American Academy of Special Education Professionals (AASEP) recognize the increasing need for qualified special education advocates. In order to enhance this area of concern, they have created a comprehensive special education advocacy program whereby upon completion, you become a Board Certified Advocate in Special Education (BCASE). The BCASE program offers you all the materials to be an effective, articulate, and qualified special education advocate. completion of the BCASE program will provide you with the knowledge, skills and abilities to be confident as an advocate for children with special needs and their parents.­ To learn more about becoming a Board Certified Advocate in Special Education (BCASE), click here
---
Board Certification in Special Education
Available to NASET Members

Through an agreement with The American Academy of Special Education Professionals(AASEP), NASET members now have the opportunity to achieve AASEP Board Certification in Special Education - (B.C.S.E.) at a reduced fee. AASEP Board Certification in Special Education - (B.C.S.E.) is a voluntary choice on the part of the candidate. The candidate for Board Certification wishes to demonstrate a commitment to excellence to employers, peers, administrators, other professionals, and parents. From the standpoint of the Academy, board certification will demonstrate the highest professional competency in the area of special education. Board Certification in Special Educationestablishes a much needed standard for professionals, across disciplines, who work with exceptional children. Read More
---
---
TRIVIA QUESTION OF THE WEEK
Congratulations to: Jen Moody, Kimberly Rehbaum, Jennifer Zachek, Cindi Maurice, Susan Kalter, Michelle Suetsugu, Elizabeth Ciccarelli-Rosa, Stephenie Blakemore, Elizabeth Ciccarelli-Rosa, Patsy Ray, Olumide Akerele, Jenny Wells, Jenny Bassford, Tracey Christilles, Karen Frantz-Fry, Danelle Fugate, Debra Pearce, Christine Rumph, and Jenifer Womble-Ericson, who all knew the answer to last week's trivia question:
FILL IN THE BLANK: __________ means "any item, piece of equipment or product that is used to increase, maintain, or improve functional capabilities of a child with a disability". Examples include an iPad, Calculators, Pencil Grips, Computers, Closed Circuit Televisions, Communication Boards, and Specialized Software.

Answer: ASSISTIVE TECHNOLOGY
THE TRIVIA QUESTION OF THE WEEK WILL RETURN ON FEBRUARY 21, 2020
---
Improving AI's Ability to Identify Students Who Need Help
Researchers have designed an artificial intelligence (AI) model that is better able to predict how much students are learning in educational games. The improved model makes use of an AI training concept called multi-task learning, and could be used to improve both instruction and learning outcomes. Multi-task learning is an approach in which one model is asked to perform multiple tasks. "In our case, we wanted the model to be able to predict whether a student would answer each question on a test correctly, based on the student's behavior while playing an educational game called Crystal Island," says Jonathan Rowe, co-author of a paper on the work and a research scientist in North Carolina State University's Center for Educational Informatics (CEI). Read More
---
Authentic Portrayal of Characters with Disabilities Sees Significant Progress - Study
In a new study commissioned by the Ruderman Family Foundation, it was revealed that 22% of all characters with disabilities on network television and 20% of such characters on streaming services are portrayed authentically by an actor with the same disability. This is good news as it shows a significant boost from the Ruderman Family Foundation's study from 2016 where 5% of characters on TV were cast authentically. Even though the needle has moved, the topic of disability remains largely absent from Hollywood's diversity conversation. The Foundation's new white paper "Authentic Representation in Television 2018" picks up from the organization's 2016 paper on employment of actors with disabilities on TV. The 2016 study was very eye-opening in that it revealed that despite people with disabilities representing nearly 20% of the U.S. population, 95% of characters with disabilities on television were played by able-bodied actors. Read More
---
'Making Authentic Friendships' App is Designed to Help People with Disabilities Make Friends
When it comes to making friends, it isn't the easiest for Michael Fetherman who has autism and ADHD. However, Michael's big sister Juliana made it her mission to put all her efforts into developing an app to help him and others with disabilities make friends. "In the app, I tried to build in tools to try to help with the conversations and my hope is in using it people kind of build those life skills," said Juliana. "By using the conversation prompts, maybe it will help them learn things to say or to start a conversation. I'm hoping it will build their self-esteem as well." As soon as you sign up for the beta version of the app, it asks for your name, birthday and zip code to determine your proximity to other users in the area. Read More
---
---
When a Physical Disability Keeps You from Getting Mental Health Help
Heather Kerstetter, 30, began having suicidal ideation during a "really tough" period in her life. The thoughts began to scare her, and one day she looked at her dog and thought, "I need to go get help." She went to the only psychiatric emergency room she knew of in Austin, Texas, where she was living at the time. "The very first thing they said to me was, 'Oh, well, it's a good thing you can't commit suicide anyway, right?'" Kerstetter recalled. Kerstetter is diagnosed with spinal muscular atrophy type 3, and uses a wheelchair and a personal care assistant, or PCA. Kerstetter said the doctors assumed that because of her physical disability she didn't need emergency help for her mental health. Read More
---
Children's Mental Health is Impacted By Sleep Duration
Depression, anxiety, impulsive behavior and poor cognitive performance in children is affected by the amount of sleep they have, researchers from the University of Warwick have found. Sleep states are active processes that support reorganization of brain circuitry. This makes sleep especially important for children, whose brains are developing and reorganizing rapidly. In the paper 'Sleep duration, brain structure, and psychiatric and cognitive problems in children,' published in the journal Molecular Psychiatry, 11,000 children aged 9-11 from the Adolescent Brain Cognitive Development dataset had the relationship between sleep duration and brain structure examined by researchers Professor Jianfeng Feng, Professor Edmund Rolls, Dr. Wei Cheng and colleagues from the University of Warwick's Department of Computer Science and Fudan University. Read More
---
Challenges Persist 30 years After Americans with Disability Act
At first glance, recent official employment rates from the Department of Labor appear strong, with monthly rates in 2019 averaging just 3.7%, the lowest annual average figure since 1969. It must be noted, however, that the monthly rates which generated this figure are more than misleading since they don't account for real unemployment - those 5.4 million workers who've become discouraged and stopped looking for work or who are "part time of necessity." The current "real" unemployment figure is in contrast, 6.7%. And an even deeper look reveals that all the marginalized segments of the American labor force suffer even worse real unemployment. In December 2019, the "official" unemployment rate for people with disabilities was 7%, and in real terms their unemployment rate was likely in the mid-teens. Read More
---
How GM's Donation Will Improve the Reading Skills of Detroit Students
Big books used to intimidate Makayla Link. So did big words and big paragraphs. But that was in ninth grade, when she was reading at the seventh-grade level. Today, as a senior, she has caught up - a feat she credits to Beyond Basics, a literacy program that on Monday got a big boost in funding. General Motors has donated $1 million to the program, which provides intense tutoring to high school students in the Detroit Public Schools Community District. It's the largest single donation to the literacy effort. And it brings Beyond Basics to halfway toward its goal of raising $6 million this year. Overall, it helps meet a three-year, $33 million fundraising campaign goal. The new cash comes during a time of crisis for the district and many other schools in the state and nation that are struggling with data showing large percentages of students aren't reading well. In the district, just 28.5% of the students last year met college readiness standards in reading and writing. That compares with 55.4% statewide. Read More
---
Too Much Social Media Can Impact Health, Safety, Experts Say
Sharing on social media has become commonplace in today's society, but health experts and law enforcement say being too social on social media could take a toll on someone's health and safety. East Carolina University senior Spencer Podolski says he spends around four hours a day on social media to keep up with his more than 1,000 followers. Starting his freshman year, he says his social media started negatively impacting his life. "I realized that I was trying to be somebody I really wasn't" he explains. "I found myself trying to compete for attention when I didn't really need, have to do that, but I felt that was the way social media was going to be used for, and how I was going to be liked." The college student says the experience took a toll on his happiness. Read More
---
---
Students in Affordable Housing Face Academic Barriers, Often Thrive in Stable Environments
More than a third of U.S. students live in some form of affordable housing environment - and many of these students face more academic barriers than their peers, according to a Public and Affordable Housing Research Corp. study. But stable housing often centralizes support services, giving students a better chance at success. The report shows low-income students in public housing have fewer absences than their peers, and it also cites evidence showing stable, affordable housing can help children improve school performance. Educators often work with housing providers to help students be successful. Children whose families receive housing assistance are more likely to have attention deficit disorder, attention deficit and hyperactivity disorder, developmental delays and health problems. Poverty and stressful living environments can exacerbate these conditions. Read More
---
Being Outdoors May Increase Better Mental Health for Students
Long days enjoyed in the great outdoors is history for most Americans. Today, the average adult spends 93% of their life inside. They also devote 10 hours a day to screen time on computers, phones and digital games. Is it a coincidence that 1 in 5 adults suffers from a major mental illness, and 40 million live with anxiety? Is there a connection between nature deficiency and the 2 million children who struggle with attention deficit disorder, as well as the 15% diagnosed with a mental health disorder? There is a direct connection between nature-time and mental health, according to Dorothy Ibes, director of William & Mary's Parks Research Lab, and Carolyn Schuyler, founder of Wildrock, a nonprofit nature center in Albemarle County. Read More
---
Cooking up Careers for People with Disabilities
The unemployment rate for Americans with disabilities is twice as high as those without. One program is offering young people with special needs a chance to cook up a future career, and the recipe is proving to be a success. Chef Wendy Zacca runs a smooth kitchen. The majority of her workers are students with developmental disabilities. "I've never set limitations, I treat them as if they were typically developing, and it seems to work for us," said Zacca, chef instructor at Easterseals South Florida. The students, ages 14 to 22, are part of a culinary arts high school program that teaches them independent living skills. "It's a predictable environment, so our students understand where they are going, what they're supposed to do," education services director Camila Rocha said. Last year, the unemployment rate for people with a disability was almost three times the rate of those without. This program aims to change that. They focus on the individual's strengths with the goal to provide real-life work experience after graduation. Read More
---
Honor Society for Special Education Teachers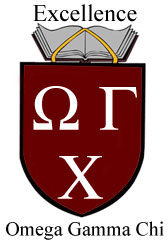 ---
'Parentese' Helps Parents, Babies Make 'Conversation' and Boosts Language Development
Used in virtually all of the world's languages, parentese is a speaking style that draws baby's attention. Parents adopt its simple grammar and words, plus its exaggerated sounds, almost without thinking about it. But if parents knew the way they speak could help baby learn, would they alter their speech? A new study from the Institute for Learning & Brain Sciences, or I-LABS, at the University of Washington suggests they would, to baby's benefit. Researchers examined how parent coaching about the value of parentese affected adults' use of it with their own infants, and demonstrated that increases in the use of parentese enhanced children's later language skills. Read More
---
---
Early Life Experiences Biologically and Functionally Mature the Brain
Experiences early in life have an impact on the brain's biological and functional development, shows a new study by a team of neuroscientists. Its findings, which centered on changes in mice and rats, reveal how learning and memory abilities may vary, depending on the nature of individual experiences in early life. "The implications of this are many, including environmental influences on mental health, the role of education, the significance of poverty, and the impact of social settings," says Cristina Alberini, a professor in New York University's Center for Neural Science and the senior author of the paper, which appears in the journal Nature Communications. Read More
---
\Make-Believe Mall Gives Children with Disabilities Important Life Skills
A state-of-the-art make-believe shopping mall is helping children with disabilities learn important life skills. It's a busy day full of shopping for 15-year-old Grace Kouhles. First stop, the bank for cash and then on to the grocery store, the pet shop and hair salon. "This is my favorite part. I like to go to the salon," Kouhles said. She and her classmates are on a field trip to Lifetown in New Jersey. It's a 15,000 square-foot shopping mall that looks just like the real thing, but is actually all pretend. This center was built earlier this year for children with disabilities, to help them learn every-day tasks, like shopping in a safe, non-threatening space. Occupational therapist and teacher Abie Levi says this pretend mall helps his students learn the skills to manage on their own. "It gives them an idea of what to do or expect in a predicament like waiting at the cash register," Read More
---

---
LATEST JOB LISTINGS POSTED ON NASET
* 2020-2021 Classroom Teachers (PreK-12th) - Founded in 2013, InspireNOLA Charter Schools is currently the highest performing charter school management organization in New Orleans. InspireNOLA operates seven public charter schools and serves more than 5,000 students in Pre-Kindergarten through 12th grade. To leern more - Click here
* Bilingual Diagnostician - Bilingual Diagnostician sought by White Settlement Independent School District in White Settlement, TX. Select and administer formal and informal assessments to determine student eligibility for special education services according to federal and Texas Education Agency regulations. Requires travel to other US offices as needed. To learn more - Click here
* Special Education Teacher (SPED) - As part of our mission to pave the way for children's success worldwide, Therapy Source is currently seeking several full or part-time Special Education Teachers (SPEDs) to provide services for charter school students with various caseloads. This position is for the remainder of the 2019/2020 school year. Excellent compensation. To learn more - Click here
* Teacher (10-month) SY 2020-21 - As part of a comprehensive reform e?ort to become the preeminent urban school system in America, DCPS intends to have the highest-performing, best paid, most satisfied, and most honored educator force in the nation and a distinctive central o?ce sta? whose work supports and drives instructional excellence and signi?cant achievement gains for DCPS students. To learn more - Click here
* Special Education Teacher - Stars is seeking Special Education Teachers in Arizona (Phoenix and surrounding cities). With a proven track record, STARS is able to offer you an unbeatable support system and resources. We are hiring for the 2020-2021 school year. STARS places Special Education Teachers throughout the Phoenix, Tucson and the surrounding area public schools. to learn more - Click here
* 2020 Arizona Education Job Fairs - The Arizona Department of Education will be hosting the 2020 Arizona Education Job Fairs. Arizona public schools will be looking for administrators, teachers, related service providers, and support staff. To learn more - Click here
* The Newark Board of Education is Hiring Now! - Newark Board of Education (NBOE) is now accepting applications for Special Education Teachers for the 2020-21 school year and still has openings for the 2019-20 school year. Certified teachers, career changers, and recent graduates should apply by January 31 for early priority for the 2020-21 school year, and as soon as possible for consideration for the 2019-20 school year. To learn more - Click here
If you are an Employer looking for excellent special education staff - Click here for more information
---
Food For Thought..........
The strongest anchor is hope.
Lailah Gifty
---