Week in Review - February 7, 2020

---
NASET
WEEK IN REVIEW
National Association of Special Education Teachers
February 7, 2020 Vol 16 Issue #6
---

---
Dear NASET Members and Guests,

Welcome to NASET's WEEK in REVIEW. Here, we provide you with the latest publications fromNASET to read and or download, as well as some of the most interesting articles that have happened this week in the field of special education. We hope you enjoy this publication. Feel free to send us articles for this publication or let us know your thoughts about the WEEK in REVIEW at news@naset.org. Have a great weekend.

Sincerely,
---
NEW THIS WEEK ON NASET
NASET's Classroom Management Series
The Four Quadrants of Learning:
Contextualizing the Language of Instruction for Students with Disabilities
---
By Marissa Desiree Pardo
This issue of NASET's Classroom Management series was written by Marissa Desiree Pardo. The following case being studied will focus on Eradio, a seventh-grade student who is Deaf and hard in Hearing (DHH). He is struggling in his Social Studies classroom at Palm Tree Middle School. As a result of this study, a range of contextual supports and cognitive involvement will be examined. Cummins' four quadrants of language learning will be explained including quadrant one, cognitively undemanding and context embedded, quadrant two, context embedded and cognitively demanding, quadrant three, cognitively demanding and context reduced, and quadrant four, context reduced and cognitively demanding (Cummins, 1995). This study will identify at least three activities per quadrant that Eradio can benefit from participating in that fall within the criteria of each quadrant. Read More
---
Thousands of Students with Special Needs May Be Without Pre-K Seats in NY This Spring
In a pre-K classroom on Staten Island, students with special needs are working on an art project. But this spring, thousands like them may be stuck at home. "The term 'universal pre-K really' bothers me. Because it's universal for kids that don't have special needs," said Joanne Gerenser, director of Eden II programs, a special needs provider on Staten Island. That problem is detailed in a new report from Advocates for Children, which projects a shortfall of between 1,000 and 2,000 special education pre-K seats across the five boroughs this spring. "For children with autism and other disabilities, every day matters. So, this problem is urgent," said Randi Levine, policy director of Advocates for Children. Read More
---
---
How This Executive Producer Brought the Conversation of Autism to Television
Erin Gunn, executive producer of ABC's the Good Doctor, has merged the intersection of diversity and inclusion in Hollywood dramas through integrating strong female storylines and a plot that supports a cause. The premise of the series highlights a young surgeon with autism and savant syndrome and uses his extraordinary gifts to save lives and challenge skepticism. "I'm looking around and I have so many friends whose kids are on the spectrum," Gunn explains her attraction to the storyline. "Autism is really in the conversation. It was four years ago when we were developing the show, and I thought, 'this is a perfect vehicle to showcase a character we haven't seen before. And, to have a bigger conversation about autism.' Specifically, I feel like everyone's having it in their living room, but no one's really talking about it on a national scale. I just felt like the show could be very satisfying in many ways; very socially responsible.". Read More
­­
---
NEW NASET BOARD CERTIFICATION PROGRAM IN SPECIAL EDUCATION ADVOCACY
The National Association of Special Education Teachers (NASET) and the American Academy of Special Education Professionals (AASEP) recognize the increasing need for qualified special education advocates. In order to enhance this area of concern, they have created a comprehensive special education advocacy program whereby upon completion, you become a Board Certified Advocate in Special Education (BCASE). The BCASE program offers you all the materials to be an effective, articulate, and qualified special education advocate. completion of the BCASE program will provide you with the knowledge, skills and abilities to be confident as an advocate for children with special needs and their parents.­ To learn more about becoming a Board Certified Advocate in Special Education (BCASE), click here
---
Board Certification in Special Education
Available to NASET Members

Through an agreement with The American Academy of Special Education Professionals(AASEP), NASET members now have the opportunity to achieve AASEP Board Certification in Special Education - (B.C.S.E.) at a reduced fee. AASEP Board Certification in Special Education - (B.C.S.E.) is a voluntary choice on the part of the candidate. The candidate for Board Certification wishes to demonstrate a commitment to excellence to employers, peers, administrators, other professionals, and parents. From the standpoint of the Academy, board certification will demonstrate the highest professional competency in the area of special education. Board Certification in Special Educationestablishes a much needed standard for professionals, across disciplines, who work with exceptional children. Read More
---
---
TRIVIA QUESTION OF THE WEEK
Congratulations to: Torrey Janssen, Susan Avery, Jen Moody, Lynn Fuschillo, Genea Vargas, Patrice Rouska, Elizabeth Ciccarelli-Rosa, Olumide Akerele, Wanda Bouldin, Katie Venable, Simone Wilson, Patsy Ray, Cindi Maurice, Rosemary Duffy, Rebecca Knoras, Jennifer Crawford, Christine Rumph, Sharon Johnson-Hiltz, Kathi Handy, Susan Kalter, Diane Campbell-Mitchell, Jenny Bassford, Tracey Christilles, and Christa Pius who all knew the answer to last week's trivia question:
Henry Winkler, Cher, Mary Tyler Moore, Bill Gates, and Benjamin Franklin all experienced symptoms associated with this specific learning disability associated with math. What is the name of the learning disability related to mathematics that all of these famous people have in common?
Answer: DYSCALCULIA
This Week's Trivia Question:
__________ means "any item, piece of equipment or product that is used to increase, maintain, or improve functional capabilities of a child with a disability". Examples include an iPad, Calculators, Pencil Grips, Computers, Closed Circuit Televisions, Communication Boards, and Specialized Software.
If you know the answer to this week's trivia questions, email it to us at contactus@naset.org by February 10, 2020. If you are correct, you will be acknowledged in next week's NASET's Week in Review
---
DNA Damage in Brain Cells May Explain Some Forms of Autism
"What the new results are telling us is that cells from people with macrocephalic autism not only proliferate more but naturally experience more replication stress," said researcher Meiyan Wang.Researchers believe they have identified a pattern of DNA damage that occurs during brain cell division and development and, potentially causes autism. In findings published Thursday in Cell Stem Cell, scientists from the Salk Institute in La Jolla, Calif., and colleagues observed the pattern in brain cells derived from individuals with a macrocephalic form of autism spectrum disorder, or ASD. Read More
---
Columbus Restaurant Provides Jobs to People with Special Needs
Right across the street from the Bartholomew County Courthouse in Columbus, Special Dogs and More, serves up fast food with a purpose. "It's a nice place to work," said Jason Harris, who has worked at the restaurant since it opened in 2017. "You get to meet people. Sometimes you run into some of your friends here in Columbus." Harris keeps the dining room clean. He is 38 years old and has attention deficit disorder and autism. Standing over the fryer, Landon McIntosh makes the fresh-cut ribbon fries. He has schizoaffective bipolar disorder. "It keeps me focused and keeps my mind quiet," said McIntosh, a 17-year-old Columbus East High School student working his first job for about six months. "I can actually do stuff that I enjoy." Read More
---
Low-Calorie Sweeteners Do Not Mean Low Risk for Infants
Many people turn to artificial or so-called natural sweeteners to cut calories and lose weight. A new study led by Dr. Raylene Reimer, PhD, published in the high-impact journal Gut discovered that the consumption of low-calorie sweeteners while pregnant increased body fat in their offspring and disrupted their gut microbiota -- the trillions of bacteria and other microorganisms that inhabit the intestinal tract and affect our health and risk of numerous diseases. The findings are significant as they impact the critical early years of life, particularly during pregnancy and breast feeding. Read More
---
---
Extent of Discrimination in Discipline of Students with Disabilities Unclear
Federal legislation and regulation currently require U.S. schools to monitor for whether students with disabilities who are also racial or ethnic minorities are being inappropriately disciplined. Yet a new analysis of existing studies led by Paul Morgan, professor of education in the Department of Education Policy Studies in Penn State's College of Education, finds that it is actually unknown whether U.S. schools discriminate based on disability status when disciplining students. According to the researchers, most of the available studies have not compared similarly behaving students. To date, Morgan said, no studies have contrasted the risk of suspension for students with disabilities who are also racial or ethnic minorities to that of students with disabilities who are white while also accounting for at least one covariate. Read More
---
Too Much Early Childhood Screen Time May Set Kids Up for Less Physical Activity
Children who spend more time looking at tablets or television screens as infants are likely to be less physically active as they enter school age, a new study has found. In an analysis involving more than 500 children from Singapore published Tuesday in the journal The Lancet Child and Adolescent Health, researchers concluded that children between age two and three who spend more than three hours a day "viewing screens" were likely to spend significantly more time sitting, or at least at rest, by the time they reached five years of age. "Our findings support public health efforts to reduce screen viewing time in young children and suggest further research into the long term effects of screen viewing on movement behaviors is needed," co-author Bozhi Chen, of the Saw Swee Hock School of Public Health, National University of Singapore, said in a press release. Read More
---
Arizona Board Approves More Flexibility for ELs under English-Only Law
Lawmakers in Arizona will try again this year to repeal a 20-year-old law requiring English learners to be separated during the school day for explicit English language instruction - a model many say has left them trailing their peers in core subject areas. Arizona is also the only state in the country with such a law still on the books. In the meantime, state education officials are doing what they can to give schools more control over instruction for ELs - flexibility that includes allowing them more chances to participate in the state's growing number of dual-language immersion programs. Read More
---
Girls with Autism Diagnosed Later than Boys
Girls tend to be diagnosed with autism at an older age than boys, perhaps delaying essential treatment, a new study concludes. That delay in diagnosis is a clinically important finding, said study author Eric Morrow, an associate professor of molecular biology, neuroscience and psychiatry at Brown University. "The major treatment that has some efficacy in autism is early diagnosis and getting the children into intensive services, including behavioral therapy," Morrow said in a university news release. "So if we're identifying girls later, that may delay their treatments." Language delays are often the first sign of autism noticed by parents and doctors, but girls in the study had more advanced language abilities than boys, the researchers said. That may have delayed their diagnosis. Read More
---
Brain Networks Come 'Online' During Adolescence to Prepare Teenagers for Adult Life
New brain networks come 'online' during adolescence, allowing teenagers to develop more complex adult social skills, but potentially putting them at increased risk of mental illness, according to new research published in the Proceedings of the National Academy of Sciences (PNAS). Adolescence is a time of major change in life, with increasing social and cognitive skills and independence, but also increased risk of mental illness. While it is clear that these changes in the mind must reflect developmental changes in the brain, it has been unclear how exactly the function of the human brain matures as people grow up from children to young adults. A team based in the University of Cambridge and University College London has published a major new research study that helps us understand more clearly the development of the adolescent brain. Read More
---
---
Intervention Shows Promise for Building Social Communication in Children with Multiple Disabilities
A recent study by Christine Holyfield, assistant professor of communication disorders at the University of Arkansas, provides new clinical and educational insight into supporting school-age children with multiple disabilities. The study was published in the journal, Augmentative and Alternative Communication. Many children with multiple disabilities - children experiencing limitations in cognition as well as motor and/or sensory functioning - face significant challenges at school. Often, children with multiple disabilities demonstrate little engagement with the people and objects in their environment. This creates major difficulties for learning and for building communication and language. Read More
---
Supporting Students in the Hospital
Almost every student will miss a few days of school at some point for minor illness or injury, but some students experience prolonged absences from school due to debilitating illnesses or injuries. As a teacher juggling many responsibilities, you might feel overwhelmed trying to meet the needs of your hospitalized student, but teachers can be a steadfast face of normalcy for a child whose entire world has been turned upside down. Find ways to help hospitalized students and those transitioning back to the school environment. Establishing a point of contact for the student is an important first step. Some hospitals employ educational liaisons to coordinate a student's plan, ensure that the release of records form is signed, provide the relevant medical paperwork to the right contact at the school, and monitor the student's academic progress while in the hospital. Read More
---
Maine Lawmakers Push to Clear Wait Lists for People with Intellectual Disabilities
Clearing waitlists for adults with developmental disabilities seeking services in Maine could cost up to $80 million a year, but doing so within the current system is not the path the administration of Gov. Janet Mills wants to take amid a legislative push. More than 2,000 people were on the state's four waitlists for adults with developmental disabilities as of last fall, according to the Maine Department of Health and Human Services. More than 95 percent of them are people with intellectual disabilities or autism. The state has struggled with waitlists for years, but the issue has come up again as they near record highs. Read More
---
Honor Society for Special Education Teachers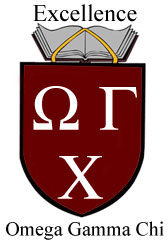 ---
Nearly All Middle School Teachers are Highly Stressed
Hormonal changes, different schools, more teachers and changing expectations are just some of the challenges families face when a child enters middle school. Now, researchers from the University of Missouri have found that 94% of middle school teachers experience high levels of stress, which could contribute to negative outcomes for students. Researchers say that reducing the burden of teaching experienced by so many teachers is critical to improve student success -- both academically and behaviorally. The new study, which expands on work looking at stress among elementary school teachers, provides additional evidence that teacher stress might lead to negative outcomes for students. Read More
---
---
New Gene Correction Therapy for Duchenne Muscular Dystrophy
Duchenne type muscular dystrophy (DMD) is the most common hereditary muscular disease among children, leaving them wheelchair-bound before the age of twelve and reducing life expectancy. Researchers at Technical University of Munich (TUM), Ludwig Maximilian University of Munich (LMU) and the German Research Center for Environmental Health (Helmholtz Zentrum München) have developed a gene therapy that may provide permanent relief for those suffering from DMD. Muscles need dystrophin in order to regenerate. Persons suffering from Duchenne muscular dystrophy lack this essential muscular protein due to mutations in the gene which is responsible for producing dystrophin. Read More
---
---
LATEST JOB LISTINGS POSTED ON NASET
* Teacher (10-month) SY 2020-21 - As part of a comprehensive reform e?ort to become the preeminent urban school system in America, DCPS intends to have the highest-performing, best paid, most satis?ed, and most honored educator force in the nation and a distinctive central o?ce sta? whose work supports and drives instructional excellence and signi?cant achievement gains for DCPS students. To learn more - Click here
* Special Education Teacher - Stars is seeking Special Education Teachers in Arizona (Phoenix and surrounding cities). With a proven track record, STARS is able to offer you an unbeatable support system and resources. We are hiring for the 2020-2021 school year. STARS places Special Education Teachers throughout the Phoenix, Tucson and the surrounding area public schools. to learn more - Click here
* Teacher - Special Education Coordinator - Maintains a safe and healthy learning environment. Provides developmentally appropriate curriculum to promote the physical and intellectual growth of the student's/patient's. Provides positive guidance to support the social and emotional development of the student/patient. To learn more - Click here
* 2020 Arizona Education Job Fairs - The Arizona Department of Education will be hosting the 2020 Arizona Education Job Fairs. Arizona public schools will be looking for administrators, teachers, related service providers, and support staff. To learn more - Click here
* The Newark Board of Education is Hiring Now! - Newark Board of Education (NBOE) is now accepting applications for Special Education Teachers for the 2020-21 school year and still has openings for the 2019-20 school year. Certified teachers, career changers, and recent graduates should apply by January 31 for early priority for the 2020-21 school year, and as soon as possible for consideration for the 2019-20 school year. To learn more - Click here
* Head of School - The Westview School seeks a dynamic, enthusiastic and engaging leader who is excited by the school's distinctive mission, history, culture, and values. The appointee will have strong leadership skills and a genuine knowledge and love for children on the autistic spectrum. To learn more - Click here
* Principal - Julie Billiart Schools - ("JB Schools") is a network of Catholic, non-public schools serving children in grades K-8 with special learning challenges. Currently operating on two campuses in Lyndhurst and Akron with plans to expand to a third campus in Greater Cleveland in August 2021, JB Schools creates unique learning environments for students with autism, ADD/ADHD, dyslexia and social learning challenges. To learn more - Click here
* Classroom Special Educators Needed - Fulltime NYS Certified Special Education Teacher needed in Manhattan, Brooklyn or Bronx private schools for children with developmental and behavioral delays. The position offers a competitive salary and benefits. The ideal candidate is a school-based professional with a friendly and team player demeanor. To learn more - Click here
If you are an Employer looking for excellent special education staff - Click here for more information
---
Food For Thought..........
Happiness is when what you think, what you say, and what you do are in harmony.
Mahatma GandhI
---