Week in Review - January 24, 2020

---
NASET
WEEK IN REVIEW
National Association of Special Education Teachers
January 24, 2020 Vol 16 Issue #4
---
---
Dear NASET Members and Guests,

Welcome to NASET's WEEK in REVIEW. Here, we provide you with the latest publications fromNASET to read and or download, as well as some of the most interesting articles that have happened this week in the field of special education. We hope you enjoy this publication. Feel free to send us articles for this publication or let us know your thoughts about the WEEK in REVIEW at news@naset.org. Have a great weekend.

Sincerely,
---
NEW THIS WEEK ON NASET
NASET's IEP Components Series
Academic IEP Goal Development and Compliance
---
By Nasser A. Cortez
University of Southern California

Developing appropriate Individual Education Program (IEP) academic goals can be a daunting task for IEP teams when considering that many special education students perform below grade level. According to the Individuals with Disabilities Education Act, student IEPs must be aligned with grade-level standards. A recent study that focused on identifying how teachers were navigating the potentially competing demands of Common Core State Standards (CCSS) Language Arts expectations and best practices for students with mild to moderate disabilities raised some potential concerns regarding IEP compliance in regards to academic goal development. This issue of NASET's IEP Component series will present those findings and provide implications for future practice, and research. Read More
---
Siblings of Children with Intellectual Disabilities Score High on Empathy and Closeness
The sibling relationship is the longest most people will enjoy in their lifetimes and is central to the everyday lives of children. A new Tel Aviv University and University of Haifa study finds that relationships between children and their siblings with intellectual disabilities are more positive than those between typically developing siblings. The research examines the relationships of typically developing children with siblings with and without intellectual disabilities through artwork and questionnaires. It was conducted by Prof. Anat Zaidman-Zait of the Department of School Counseling and Special Education at TAU's Constantiner School of Education and Dr. Dafna Regev and Miri Yechezkiely of the University of Haifa's Graduate School of Creative Art Therapies. The study was recently published in Research in Developmental Disabilities. Read More
---
---
'Marshmallow Test' Redux: Children Show Better Self-Control When They Depend on Each Other
Children are more likely to control their immediate impulses when they and a peer rely on each other to get a reward than when they're left to their own willpower, new research indicates. The findings appear in Psychological Science, a journal of the Association for Psychological Science. The researchers say their experiments are the first to show that children are more willing to delay gratification for cooperative reasons than for individual goals. For their study, researchers Rebecca Koomen, Sebastian Grueneisen, and Esther Herrmann, all affiliated with the Max Planck Institute for Evolutionary Anthropology, used a modified version of the "marshmallow test," a classic psychological experiment designed to examine young children's ability to delay gratification. In the classic experiment, preschool children were led into a room where a marshmallow or other treat was placed on a table. The children were told they could either eat the treat right away, or they could wait until the experimenter, who had to step out of the room, returned, in which case they'd receive a second treat. Read More
---
---
TRIVIA QUESTION OF THE WEEK
Congratulations to: Shelley Millerson, Patsy Ray, Olumide Akerele, Karen Frantz-Fry, Katie Venable, and Cindi Maurice who all knew the answer to this week's trivia question:
According to recent research published in JAMA Network Open, natural green environments surrounding schools may reduce symptoms of this disorder in young children. Their findings are relevant to policy makers and health care authorities for translating evidence into feasible and achievable target interventions (e.g., planning for green spaces around schools and kindergartens) to mitigate the symptoms of this disorder in children. What is the disorder?
Answer: ATTENTION DEFICIT HYPERACTIVITY DISORDER (ADHD)
This Week's Trivia Question:
One-fourth of children under age 8 with this disorder-- most of them black or Hispanic -- are not being diagnosed, which is critical for improving quality of life. The findings show that despite growing awareness about the disorder, it is still under-diagnosed, particularly in black and Hispanic people. Researchers analyzed the education and medical records of 266,000 children who were 8 years old in 2014, seeking to determine how many of those who showed symptoms of the disorder were not clinically diagnosed or receiving services. What is the disorder?
If you know the answer to this week's trivia questions, email it to us at contactus@naset.org by January 27, 2020. If you are correct, you will be acknowledged in next week's NASET's Week in Review
---
The Latest Evidence on Autism
The medical conditions we now call "autism spectrum disorders" were first identified and labeled in the late 1930s. This group of disorders result in communication difficulties, repetitive behaviors, sensory issues, and problems with social interaction. The medical community's understanding of these disorders and the best ways to treat them is constantly evolving. Last month, the American Academy of Pediatrics published a new clinical report on autism spectrum disorders that summarizes the body of evidence that has developed over the past 12 years. The first notable fact in the report is that autism rates continue to rise: About one in every 59 children in the U.S. is diagnosed with an autism spectrum disorder, up from one in 88 children just eight years ago. Read More
---
Studies Find Thin Evidence for Early Autism Therapies
Few of the most popular early treatments for autism are supported by strong evidence, a systematic review suggests; even treatments with relatively strong evidence did not meet the review's high standards. A second analysis reviewed studies that support pivotal response treatment (PRT) and found that the evidence isn't strong enough to draw firm conclusions about whether the therapy is effective. The results of both studies run counter to anecdotal reports of positive outcomes from early autism treatments. Read More
---
---
Income Differences Alone Cannot Explain the Overrepresentation of Students of Color in Special Education
Students of color-particularly, Black students-are more likely to be identified for special education than their White peers. Despite forty years of court cases, state and federal regulations, and academic journal articles focused on this issue, this disparity persists. Education researchers propose two major hypotheses about the racial disparity in special education placement. Some researchers attribute the high rates of special education placement among students of color to systemic racial biases built into the structure of our communities and schools, including educators' implicit and explicit beliefs about students and special education. Others suggest that these differences in special education placement reflect true disparities in the prevalence of disability among White students and students of color. Some recent work has even argued that rates of special education placement among students of color are not high enough. These researchers argue that income-related differences in the experiences of students of color and their White counterparts lead to rates of disability that exceed the observed differences in special education placement. Read More
---
The Diagnosis of ADD/ADHD is Debilitating Prospective Artists
I look to the young girl with her head bent over word problems that will never make sense to her. She feigns interests in them for a minute before she looks up. "I can't do this." "Keep trying," I tell her. She picks up her pencil and tries to solve the problem once more, but she gets the answer wrong anyhow. She shakes her head. I look away in shame because in that moment I, too, am taking part in stripping the artist from this girl. I was being payed to bend her mind into something that defied everything it was inclined to be. Years earlier, at the urging of her teacher, she was tested for ADD. School work had failed to interest her, and so had her classes. She had wanted to paint, to dance, and to live as we often fail to do. She had friended the artist inside her and was at one with life. I sensed it. Her body held all the signs of a gifted artist, and the lack of interest that she held in school had only been a confirmation of that. But like many children, her talent fell to the fatal pen of a misguided diagnosis. Read More
---
Study Answers When Moderate to Late Preterm Babies Go Home
"When is my baby going home?" is one of the first questions asked by families of infants admitted to the neonatal intensive care unit (NICU). Now clinicians have a data-based answer. Moderate to late preterm babies (born at gestational age of 32 to 36 weeks) who have no significant medical problems on admission are likely to be discharged at 36 weeks of postmenstrual age (gestational age plus age since birth), according to a study published in the American Journal of Perinatology. Small for gestational age infants and those with specific diagnoses may stay longer. "For the first time, practitioners have tangible data on length of stay to counsel parents at the time of their preterm baby's admission," says lead author Alanna Higgins Joyce, MD, MPH, a hospitalist at Ann & Robert H. Lurie Children's Hospital of Chicago and Assistant Professor of Pediatrics at Northwestern University Feinberg School of Medicine. "Our results may decrease parent stress and help families prepare for their baby's arrival home." Read More
---
Proposed Medicaid Changes in Florida Could Hurt People with Disabilities, Advocates Warn
Florida lawmakers are proposing changes to a Medicaid program for people with disabilities this year that would contract out some of its functions and support services, the latest in a years-long effort to restrain state spending on some of its most vulnerable Floridians. Advocates for people in the program say they fear the move could hurt the care they receive and add bureaucratic red tape to an already convoluted process. A bill to make those changes cleared its first committee stop in the Senate Wednesday by a 5-2 vote, though it is likely to become entangled in the complicated calculus surrounding the state's massive healthcare budget this session. The fight is one of the central healthcare conundrums facing state lawmakers during this year's legislative session: what to do for the nearly 35,000 Floridians currently being served by the state Agency for Persons with Disabilities and the 21,900 more on a waiting list for its services. Read More
---
Going Online with a Learning Disability
Landmark College, the first college in the United States for students with learning disabilities, is growing enrollment in its online courses. The rural Vermont college is designed exclusively for students who have diagnosed learning disabilities, such as dyslexia, autism spectrum disorder or ADHD. "These are bright students, intelligent students, but often they have not succeeded in traditional classroom settings," said Rick Bryck, dean of Landmark's school of educational research and innovation. The National Center for Learning Disabilities estimates that one in five children in the U.S. has learning or attention issues, although only a small portion of those are identified in schools. Read More
---
---
Universal Screening Qualifies 600 More Memphis Students for Gifted Education
Before this month, just one student between kindergarten and second grade, a white boy, was identified as gifted at Treadwell Elementary School in Memphis, where half of the students are black, more than a third are Hispanic, and just 4% are white. Now, eight other students have joined him after Shelby County Schools switched to universal screening instead of relying on teacher recommendations to identify advanced students. Across the district's schools, 600 more Memphis students in kindergarten through second grade are starting this month in the district's gifted education program, known as CLUE, which stands for Creative Learning in a Unique Environment. Another 600 older students are waiting for additional state testing to see if they qualify for the gifted program. Read More
---
The Psychological Effects on Kids Who Repeat a Grade
Repeating a grade could have long-term psychological effects on children if the parents and teachers fail to handle their trauma well. This is according to Lynne Cawood, the director of Childline Gauteng, who was speaking ahead of the re-opening of schools this week. Childline is a nonprofit organization that provides counselling services to children and families in need after incidents of sexual abuse or violence. City Press reached out to Cawood, who is a psychologist, as thousands of pupils, including children in the lowest grades who failed last year, prepare to repeat the same class this year. Read More
---
Flame Retardants and Pesticides Overtake Heavy Metals as Biggest Contributors to IQ Loss
Adverse outcomes from childhood exposures to lead and mercury are on the decline in the United States, likely due to decades of restrictions on the use of heavy metals, a new study finds. Despite decreasing levels, exposure to these and other toxic chemicals, especially flame retardants and pesticides, still resulted in more than a million cases of intellectual disability in the United States between 2001 and 2016. Furthermore, as the target of significantly fewer restrictions, experts say, flame retardants and pesticides now represent the bulk of that cognitive loss. NYU Grossman School of Medicine researchers found that IQ loss from the toxic chemicals analyzed in their study dropped from 27 million IQ points in 2001 and 2002 to 9 million IQ points in 2015 and 2016. Read More
---
Honor Society for Special Education Teachers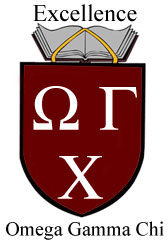 ---
Genetic Anomaly Associated with Poor Response to Common Asthma Treatment
A new Cleveland Clinic study has uncovered a genetic anomaly associated with poor response to a common asthma treatment. The findings, published in Proceedings of the National Academy of Sciences, showed that asthmatic patients with the gene variant are less likely to respond to glucocorticoids and often develop severe asthma. The research team, led by Nima Sharifi, M.D., of Cleveland Clinic's Lerner Research Institute, identified that the gene variant HSD3B1(1245A) is associated with glucocorticoid response and may be clinically useful to identify patients most likely to benefit from other treatments. "Glucocorticoids, which modulate systemic inflammatory response, are commonly prescribed to treat severe asthma. However, until now we have not understood why many patients do not benefit from them," said Dr. Sharifi, senior author of the article. "These findings make the case for genetic testing and personalized treatment and provide important information for identifying which patients should be treated using different therapies." Read More
---
---
Risk of Lead Exposure Linked to Decreased Brain Volume in Adolescents
Though leaded gas and lead-based paint were banned decades ago, the risk of lead exposure is far from gone. A new study led by Elizabeth Sowell, PhD, shows that living in neighborhoods with high risk of lead exposure is associated with differences in brain structure and cognitive performance in some children. Her findings, published by Nature Medicine, also show a deeper trend -- children in lower income families may be at increased risk. Dr. Sowell and her team at The Saban Research Institute of Children's Hospital Los Angeles hypothesized that children in lower income families could be particularly vulnerable to the effects of living in high lead-risk environments. Their previous findings show that the socioeconomic status of families affects brain development. Here, they examined the association of lead exposure risk with cognitive scores and brain structure in more than 9,500 children. Read More
---
The Struggle to Make Games Accessible to Special-Needs Students
Though many ed-tech companies say they're committed to making their products accessible, vendors who design games often have little understanding of what it takes to serve special-needs students. That was one of the themes that emerged at the recent ED Games Expo, a yearly showcase of government-sponsored learning games and tech, which draws companies from around the country. Ed-tech companies' ability to meet the needs of special education students was a problem that Bridge Multimedia encountered when the company and its partners approached big names in the game design industry with a proposal to develop a game that would "set a new standard for accessibility in children's gaming," Bridge Multimedia President Matt Kaplowitz said at the expo held last week in Washington, DC. Read More
---
---
LATEST JOB LISTINGS POSTED ON NASET
* Special Education Teacher - Stars is seeking Special Education Teachers in Arizona (Phoenix and surrounding cities). With a proven track record, STARS is able to offer you an unbeatable support system and resources. We are hiring for the 2020-2021 school year. STARS places Special Education Teachers throughout the Phoenix, Tucson and the surrounding area public schools. to learn more - Click here
* Teacher - Special Education Coordinator - Maintains a safe and healthy learning environment. Provides developmentally appropriate curriculum to promote the physical and intellectual growth of the student's/patient's. Provides positive guidance to support the social and emotional development of the student/patient. To learn more - Click here
* 2020 Arizona Education Job Fairs - The Arizona Department of Education will be hosting the 2020 Arizona Education Job Fairs. Arizona public schools will be looking for administrators, teachers, related service providers, and support staff. To learn more - Click here
* The Newark Board of Education is Hiring Now! - Newark Board of Education (NBOE) is now accepting applications for Special Education Teachers for the 2020-21 school year and still has openings for the 2019-20 school year. Certified teachers, career changers, and recent graduates should apply by January 31 for early priority for the 2020-21 school year, and as soon as possible for consideration for the 2019-20 school year. To learn more - Click here
* Head of School - The Westview School seeks a dynamic, enthusiastic and engaging leader who is excited by the school's distinctive mission, history, culture, and values. The appointee will have strong leadership skills and a genuine knowledge and love for children on the autistic spectrum. To learn more - Click here
* Principal - Julie Billiart Schools - ("JB Schools") is a network of Catholic, non-public schools serving children in grades K-8 with special learning challenges. Currently operating on two campuses in Lyndhurst and Akron with plans to expand to a third campus in Greater Cleveland in August 2021, JB Schools creates unique learning environments for students with autism, ADD/ADHD, dyslexia and social learning challenges. To learn more - Click here
* Classroom Special Educators Needed - Fulltime NYS Certified Special Education Teacher needed in Manhattan, Brooklyn or Bronx private schools for children with developmental and behavioral delays. The position offers a competitive salary and benefits. The ideal candidate is a school-based professional with a friendly and team player demeanor. To learn more - Click here
If you are an Employer looking for excellent special education staff - Click here for more information
---
Food For Thought..........
Keep away from people who try to belittle your ambitions. Small people always do that, but the really great make you feel that you, too, can become great.
Mark Twain
---