Week in Review - November 16, 2018
Dear NASET Members and Visitors,

Welcome to NASET's WEEK in REVIEW. Here, we provide you with the latest publications fromNASET to read and or download, as well as some of the most interesting articles that have happened this week in the field of special education. We hope you enjoy this publication. Feel free to send us articles for this publication or let us know your thoughts about the WEEK in REVIEW at news@naset.org. Have a great weekend.
Sincerely,

NASET News Team
NEW THIS WEEK ON NASET
NASET's Discipline in Special Education series
Placement and School Discipline
---
This issue of NASET's Discipline in Special Education series will cover placement and school discipline. The information provided comes from the Center for Parent Information and Resources. States, schools, and communities are understandably very concerned with school safety these days. Providing safe environments in which children can learn, free of drugs and violence, is one of education's top priorities. In keeping with that concern, it's not surprising that IDEA includes provisions that address the discipline of children with disabilities in school settings and at school functions. IDEA's discipline provisions were first introduced in the 1997 amendments and have been retained in the 2004 amendments, where they've been streamlined. Even so, they remain complex, spelling out the authority of school personnel to take disciplinary action when the student violating the code of conduct is a student with a disability. Under certain conditions, the actions that schools can take include removing students with disabilities from their current placement, placing them in an interim setting or, if appropriate, suspending or expelling them. This authority may be exercised only in specific circumstances, which we will discuss here. Read More
Study Reveals Significant Comorbid Link between ADHD and Migraines
We don't have to tell you that attention deficit disorder (ADD or ADHD) can be a headache - particularly for adults not properly diagnosed and, thus, treated. Now, a new study suggests that ADHD and migraines, extremely painful headaches associated with other symptoms like nausea and light sensitivity, are "comorbid conditions" in adults - meaning they often occur together. These findings were published on October 16 in the journal BMC Neurology. Historically, adults with ADHD who experience headaches - though not necessarily migraines - have attributed them to side effects of their prescribed medications. Read More
Texas May have Again Illegally Reduced Special Education Funding
The day after the federal 5th Circuit Court of Appeals ruled against Texas for spending tens of millions of dollars less than it was supposed to on kids with disabilities in 2012, advocates have dug up documents appearing to show Texas did the same thing in 2017 - raising the prospect it could get hit with even more penalties. For months, Texas has battled with the U.S. Department of Education over how to interpret a 1997 federal statute prohibiting states from reducing their funding for kids with disabilities from year to year. Appeals court judges on Wednesday effectively upheld the federal government's interpretation - and its decision to penalize Texas for the $33.3 million it underspent six years ago. Texas' 2012 special ed spending decrease is "not an isolated violation of federal law," said Steven Aleman, policy specialist at Disability Rights Texas, which works to protect the rights of people with disabilities. Read More
Mouse, Human 'Co-Clinical' Trials Could Speed Autism Drug Discovery
A team of researchers is trialing a fast approach to autism drug development: simultaneously testing candidates in people and in mice. Their approach has so far revealed that one drug, Tideglusib, is ineffective in mouse models of autism, and it might have been abandoned - except that it seems to work in people. Despite several promising leads, attempts to create drugs for autism have largely come up short. Research teams have been left frustrated when drugs that offered hope in mice didn't pan out in clinical trials involving people The 'co-clinical' trial approach, commonly used in cancer research, can help scientists zero in on subgroups of people who respond to certain drugs. Read More
Social Media Use Increases Depression and Loneliness, Study Finds
The link between the two has been talked about for years, but a causal connection had never been proven. For the first time, University of Pennsylvania research based on experimental data connects Facebook, Snapchat, and Instagram use to decreased well-being. Psychologist Melissa G. Hunt published her findings in the December Journal of Social and Clinical Psychology. Few prior studies have attempted to show that social-media use harms users' well-being, and those that have either put participants in unrealistic situations or were limited in scope, asking them to completely forego Facebook and relying on self-report data, for example, or conducting the work in a lab in as little time as an hour. Read More
Board Certification in Special Education Available to NASET Members

Through an agreement with The American Academy of Special Education Professionals(AASEP), NASET members now have the opportunity to achieve AASEP Board Certification in Special Education - (B.C.S.E.) at a reduced fee. AASEP Board Certification in Special Education - (B.C.S.E.) is a voluntary choice on the part of the candidate. The candidate for Board Certification wishes to demonstrate a commitment to excellence to employers, peers, administrators, other professionals, and parents. From the standpoint of the Academy, board certification will demonstrate the highest professional competency in the area of special education. Board Certification in Special Educationestablishes a much needed standard for professionals, across disciplines, who work with exceptional children. Read More
TRIVIA QUESTION OF THE WEEK
Congratulations to: Travis Bryant, Beth Ann Kardenetz, Rosemary Duffy, Diane Campbell-Mitchell, Patsy Ray, Olumide Akerele, and Kim Chandler who all knew the answer to last week's trivia question.
QUESTION:
This week's question: Which current classification in special education was not reported in China until 1982 - nearly 40 years after it was first described in the United States (and therefore, awareness continues to lag behind that of other countries)?
ANSWER: AUTISM
THE TRIVIA QUESTION OF THE WEEK WILL RETURN ON NOVEMBER 30, 2018
Brain Activity Pattern May Be Early Sign of Schizophrenia
Schizophrenia, a brain disorder that produces hallucinations, delusions, and cognitive impairments, usually strikes during adolescence or young adulthood. While some signs can suggest that a person is at high risk for developing the disorder, there is no way to definitively diagnose it until the first psychotic episode occurs. MIT neuroscientists working with researchers at Beth Israel Deaconess Medical Center, Brigham and Women's Hospital, and the Shanghai Mental Health Center have now identified a pattern of brain activity correlated with development of schizophrenia, which they say could be used as a marker to diagnose the disease earlier. "You can consider this pattern to be a risk factor. If we use these types of brain measurements, then maybe we can predict a little bit better who will end up developing psychosis, and that may also help tailor interventions," says Guusje Collin, a visiting scientist at MIT's McGovern Institute for Brain Research and the lead author of the paper. Read More
Study Links Changes in Blood Flow to Autism
Mice with an autism-linked deletion in chromosome 16 show abnormalities in their blood vessels and circulation. The mutation produces autism-like behavior in mice even when restricted to endothelial cells, which line blood vessels. The work suggests a role for the vascular system in autism. "We can't just look at neurons," says Julie Ouellette, a graduate student. "The vessels are developing and growing with the neurons in parallel, so it would make sense that both of them are closely related." Studies in postmortem brains suggest that some people with autism show excessive blood vessel growth. And brain imaging techniques that use blood flow as a proxy for neural activity reveal differences in blood flow between autistic people and controls. But few studies have examined properties of endothelial cells in autistic people - and whether any changes in them influence behavior. Read More
What Is Neurofeedback? A Game-Changing Treatment
Many of us have watched a child play a video game, and tried to play ourselves. It is fun to lead your favorite football team to the Super Bowl, or to outwit and defeat 99 players in a game of Fortnite. As we play, we feel excitement and pleasure. However, when the game is done, we haven't gotten any stronger, smarter, or better at concentrating on things like schoolwork. But what if there were a type of video game that made us better at those things? There is, and it's called neurofeedback. Neurofeedback is not a new type of gaming experience. It's more like a good fitness workout. While it's true that the developers of gaming systems have created some impressive video screens, the difference between video games and neurofeedback is that your fingers don't move the characters to do neurofeedback. Your brain does, when it produces the "right" kind of brain activity. When it is not producing the desired activity, the images that you are trying to control stop moving. Read More
Genetic Study Clarifies the Causes of the Most Severe Heart Muscle Diseases of Children
Cardiac muscle degeneration (cardiomyopathy) is the most common cause of severe cardiac dysfunction and life-threatening cardiac arrhythmias in children. These severe disorders often lead to consideration of heart transplant. However, their actual cause -- the genetic basis -- has been poorly characterized. A collaborative effort of pediatric cardiologists of Helsinki University Hospital and University of Helsinki, led by Docent Tiina Ojala and Academy Professor Anu Suomalainen Wartiovaara, with Catalina Vasilescu, MSc, as the lead author, succeeded to collect a globally unique KidCMP cohort of children with severe cardiomyopathies from the past 21 years, and analyzed them genetically. Read More
New Prosthetic Hand System Allows User to 'Feel' Again
Arizona State University researcher James Abbas is part of a multi-institutional research team that has developed a new prosthetic hand system with a fully implanted, wirelessly controlled neurostimulator that has restored "feeling" to a person with a hand amputation. The research, announced today at the annual meeting of the Society for Neuroscience, marks the first time a person has been fitted with a neural-enabled prosthetic hand (NEPH) system that can be used outside the laboratory in an everyday, real-world environment. Unlike commercially-available prosthetic hand systems currently on the market that only send electrical signals from the muscles to drive motors to open and close the hand, the NEPH system works in a bidirectional system that stimulates small groups of sensory fibers in the user's peripheral nerves providing him a sensation of touch. Read More
Compound Derived from Marijuana May Benefit Children with Epilepsy
In recent years, cannabinoids -- the active chemicals in medical marijuana -- have been increasingly touted as a potential treatment for a range of neurological and psychiatric disorders. In a Developmental Medicine & Child Neurology review, investigators compare their efficacy with antiepileptic drugs for children with epilepsy. One cannabinoid, called cannabidiol (CBD), has the most evidence of antiepileptic efficacy and does not have psychoactive effects. There has been little evidence for its use apart from anecdotal reports, until the last year. The review notes that in three randomized, placebo-controlled, double-blind trials in Dravet syndrome and Lennox-Gastaut syndrome (two forms of childhood epilepsy), CBD produced a 38 percent to 41 percent median reduction in all seizures compared with 13 percent to 19 percent with placebo. Similarly, CBD resulted in a 39 percent to 46 percent responder rate (50 percent convulsive or drop-seizure reduction) compared with 14 percent to 27 percent with placebo. CBD was well tolerated, however sedation, diarrhea, and decreased appetite were frequent. Read More
Does a Woman's Weight Gain During Pregnancy Affect Children's Bone Health?
A new study has examined whether managing weight during pregnancy might affect children's bone mass. In the Journal of Bone and Mineral Research study, investigators analyzed prospective data from 2,167 mother-child pairs from Portugal. In under/normal weight mothers, weight gain during pregnancy was associated with slightly increased bone mass at 7 years of age in children, while in overweight/obese mothers, no beneficial effect of weight gain on bone mass was observed. Given the well-known adverse implications of excessive weight gain during pregnancy for both the mother and child on various aspects of health, following the current recommendations on pregnancy weight gain should not have consequences on children's skeletal health. Read More
Comfort Dog Helps Students Read Aloud
Beloit Memorial High School students have been reading up a storm thanks to Mary the comfort dog. Mary, a golden retriever from the K-9 Comfort Dog Ministry offered through St. Paul's Lutheran Church in Janesville, visits special education teacher Beth Cox's classroom twice a month. Last year, student Mauricio Ramos proposed the idea of having students read to a dog. On Thursday, each student took a turn going with Mary to a room with a comfy bean bag chair and reading to her as the canine cuddled up close. Although some of Cox's students have been shy to read in front of their peers, they don't mind doing it with furrier friends. "They sit down with Mary and they start reading. They lose themselves in the experience," Cox said. Read More

Bringing Special Education Expertise to Afghanistan
When Sayed Kalimullah Abed was a child in Kabul, Afghanistan, a family in his neighborhood included several children with disabilities. Abed's typically developing peers told him not to talk to them, he says."They have been cursed by God because they are not normal people," Abed recalls being told. He says he thought about that every day while passing the neighbors' house. "What's going on with this house? Why are they cursed?'" he says he wondered. Then, one day in school, Abed learned about chromosome disorders and Down syndrome. "I was amazed," he says of the realization that the disabilities of his neighbors were unrelated to the deeds of their parents or other ancestors. "It was really interesting for me. I was reading about it a little bit, but we didn't have a lot of education about special education [in Afghanistan]." Read More
Summer Birth and Computer Games Linked to Heightened Short-Sight Risk in Childhood
Summer birth and hours spent playing computer games are linked to a heightened risk of developing short or near sightedness (myopia) in childhood, indicates a twin study, published online in the British Journal of Ophthalmology. But fertility treatment may be protective, the findings suggest. Myopia is defined as a refractive error, meaning that the eye can't focus light properly. The result is that close objects look clear, but distant ones appear blurred. It can be corrected with prescription glasses, laser surgery, or contact lenses, but the condition is linked to a heightened risk of visual impairment and sight loss in later life. Read More
Adolescent Cannabis Use Alters Development of Planning, Self-Control Brain Areas
Adolescent marijuana use may alter how neurons function in brain areas engaged in decision-making, planning and self-control, according to researchers at the University of Illinois at Chicago. The findings, which were presented at Neuroscience 2018, the annual meeting of the Society for Neuroscience, are the result of an animal model study focused on the structural development of the prefrontal cortex, or PFC, which controls high-level cognitive functions. Within the PFC, a support structure called the perineuronal net forms a lattice of proteins around inhibitory cells, helping to secure their connections with excitatory neurons and regulate PFC activity. Perineuronal net formation is sensitive to drug use, but the effects of marijuana are not known. Read More
Honor Society for Special Education Teachers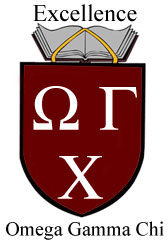 Risk Factors of Type 2 Diabetes and Cardiovascular Disease Accumulate in Children with Poor Aerobic Fitness
Risk factors of type 2 diabetes and cardiovascular disease accumulate in children who have poor aerobic fitness, a new study from the University of Eastern Finland shows. The study also found that the traditional way of expressing aerobic fitness in proportion to total body mass overestimates the role of aerobic fitness in identifying children at an increased risk of these diseases. The study was conducted as part of the Physical Activity and Nutrition in Children (PANIC) Study at the University of Eastern Finland, and the findings were reported in the Scandinavian Journal of Medicine & Science in Sports. The study determined threshold values of aerobic fitness for girls and boys, making it possible to identify children who are at an increased risk of type 2 diabetes and cardiovascular disease. Read More

LATEST JOB LISTINGS POSTED ON NASET
* Executive Director - The ED works with the Board of Directors to provide leadership for the development and implementation of the strategic vision and plan of CFEC. Within the framework of the goals, objectives and policies established by the Board of Directors, the ED is responsible for the administration of all components of the Corporation. The ED effectively communicates CFEC's plans and policies to broad audiences and develops and nurtures productive relationships and resources deemed essential for the attainment of CFEC's goals and objectives. To learn more - Click here
* Significant Support Needs - Teacher- Special Education: As a collaborative member of the special education team, this person will be responsible for teaching/evaluating and implementing an education program for significant support needs (SSN) students utilizing inclusionary practices whenever possible. Instruct students utilizing evidenced based literacy and math education methodologies and instructional techniques. Integrate children with severe disabilities and modify/adapt curriculum for general classroom. To learn more - Click here
* Reading Tutor - Tutors needed to provide multi-sensory, systematic, phonics-based instruction to students in grades K-12. Effectively utilize multi-sensory structured language instructional techniques, and demonstrate explicit teaching, modeling, guided practice, and consistent review in lessons. Understand the language processes and how they impact the development of proficient readers and writers. To learn more - Click here
* Special Education Teacher K-12 or Preschool - For over 100 years, HeartShare has been dedicated to improving the lives of people in need of special services and supports. The HeartShare team, now 2,100 employees and growing, helps individuals develop to their fullest potential and lead meaningful and enriched lives. To learn more - Click here
* Special Education Instructor (K-12) - Compass Charter Schools is one of California's leading WASC-accredited virtual charter schools of choice. Families from across the state choose us for the 21st century online and home study learning options provided through our cutting-edge curriculum. Success in balancing the development of the whole child is central to our mission and to leading and serving the parents and scholars of California. To learn more - Click here
* Special Education Teacher - Chicago, IL - The Invo-Progressus Team has incredible opportunities for Special Education Teachers...or, as we like to call them, Superheroes. We are currently seeking full-time Special Education Teachers in Chicago, IL to provide services in a K-12 school program. For more information - Click here
* Special Education Teacher - Philadelphia, PA - The Invo-Progressus Team has incredible opportunities for Special Education Teachers...or, as we like to call them, Superheroes. If you use your super powers to help ensure that children have access to the best education possible in the least restrictive environment, we would love for you to join the Invo-Progressus team! To learn more - Click here
* SPECIAL EDUCATION TEACHER - Mountainside, NJ - The Arc Kohler School, Mountainside NJ is a leading collaborative private special education school serving student's preschool age through high school. The Arc Kohler School is seeking a Special Education Teacher to work full-time with their unique population. Full-time, 8:30 A to 3:00 P. To learn more - Click here
* Special Education Teacher - Pathways in Education (PIE) is a year round Public Non-Profit Charter School who works alongside their students to design individualized learning plans. We work to effectively meet their unique academic, social-emotional, and scheduling needs through a blended teaching model. The primary responsibility for this position is to provide specialized academic instruction to individual and small groups of students, reinforcing language and reading concepts. To learn more - Click here
* Special Education Teacher - The primary responsibility of the SPED teacher is to provide instruction and other related services to Special Education students. The SPED Teacher will also facilitate diagnostic assessment including administration, scoring and interpretation. SPED teachers will review and revise IEP's as needed. To learn more - Click here
* Special Education Teacher- Chicago - Jewish Child & Family Services (JCFS) provides vital, individualized, results-driven, therapeutic and supportive services for thousands of children, adults and families of all backgrounds each year. JCFS is currently seeking a Special Education Teacher to work with individuals and small groups of children (K - 12) with emotional and behavior disorders in a therapeutic special education classroom. The Therapeutic Day School is located in West Rogers Park, Chicago, IL. To learn more - Click here
* Special Education Teacher- West Chester, PA - The Devereux Pennsylvania Children's Intellectual and Developmental Disabilities Services (CIDDS) center serves children, adolescents and young adults - from birth to age 21 - with autism spectrum disorders, intellectual and developmental disabilities, and behavioral and emotional disorders.To learn more - Click here
If you are an Employer looking for excellent special education staff - Click here for more information

Food For Thought..........
Happiness is when what you think, what you say and what you do are in harmony.
Mahatma Gandhi