The Fletcher Academy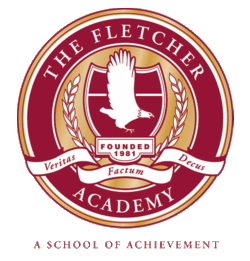 History of TFA: The Fletcher Academy is an independent co-educational day school for students in grades 1-12 with Learning Disabilities (LD) and/or Attention Deficit Hyperactivity Disorders (AD/HD). The Fletcher Academy has been in existence since 1981, serving Wake and the surrounding counties.
Our Campus: The Fletcher Academy sits nestled behind a quiet neighborhood. The campus is surrounded by 14 open acres, complete with a main building, a cafeteria, a playground, 1/4 mile track and a brand new state of the art gymnasium which houses a weight room, the PE office and the new art room.
Who Comprises the Educational Team?: The leadership team includes Junell Blaylock, Headmaster, Ruby Bugg, Dean of Students and Tiffany Gregory, Admissions & Instructional Coordinator.
Our teachers are a carefully selected team of dedicated, caring, degree-trained professionals. Genuine , knowledgeable , enthusiastic teachers are positive role models who create an environment focused on individual growth and success.
Who Do We Serve?: The Fletcher Academy serves students who need a highly structured, very individualized context in which to learn.
We provide students with opportunities to discover the strengths of their own minds and to develop learning styles consistent with those strengths. We help students in grades 1-12 to master basic academic and social skills while instilling in them a positive sense of their own responsibility for learning. We find that providing students with ongoing opportunities to succeed enhances students' self-esteem.
We serve the following exceptionalities:
Learning Disabilities-Dyslexia
Attention Deficit Disorders (ADD and ADHD)
Dysgraphia

What is Instructional Program?: Retention and application of skills are the focus of instruction. Individual goals are set for mastery , beginning with small components at the lowest level of student achievement.
Contact Information:
Contact: Tiffany Gregory- Director of Admissions
Phone: 919-782-5082
Fax: 919-782-5980
Email:admissions@thefletcheracademy.com or tgregory@thefletcheracademy.com
Website: www.thefletcheracademy.com
Headmaster: Junell W. Blaylock
Email: jblaylock@thefletcheracademy.com
Address: 400 Cedarview Court, Raleigh, North Carolina 27609