Action Research Report: Autism, Social Communication, and Pragmatic Skills: A Review of the Literature
This issue of NASET's Autism Spectrum Disorder series was written by Cathy Lang. Autism spectrum disorder (ASD) is a developmental disorder clinically defined by impaired social reciprocity and communication (Gotham, Risi, Pickles, & Lord, 2007).  Children with ASD have developmental delays with auditory awareness which in turn resulted in volume control and vocalization deficits.  Children with autism spectrum disorder also showed significant deficits in social communication (American Psychiatric Association, 2000). These volume deficits hindered learning and language comprehension and processing in the classroom setting. Speech prosody and volume control can play a role in social communication. This is important because it affects both the components and flow of a conversation. Prosody can be used to indicate affect (Juslin & Scherer, 2005) or "can be the means through which mood, emotion, or personal state is conveyed" (Bellon-Harn, Harn, & Watson, 2007).  Social interaction is a necessary component for students' social-emotional success in K-12 settings.  It is imperative that students recognize and express many different modes of effective communication using corresponding pragmatic skills. Identifying children's wants and needs through communication and social interactions occurs daily and across all K-12 settings. Understanding the challenges that occur with spontaneous conversation and overall social communication, including the functions of shifting topics and the use of working memory can be challenging.  The use of visual supports can be a helpful tool to provide additional time for processing.
NASET Members - Login to access this issue of the NASETAutism Spectrum Disorder Series
Appendix A
Student Questionnaire
Instructions: Please put an "X" in the box that correctly answers how you feel about each question

No

(0)

I don't

think so

(1)

 

Perhaps

(2)

I think

so

(3)

 

Yes

(4)

 

Points

 

Did you feel that the hand gesture signal was discreet enough within the classroom setting?

 

 

 

 

X

4

Would you have preferred the classroom teacher to have given the hand signal?

 

X

 

 

 

1

Did you feel the intervention (hand signal) was effective in getting you to decrease your volume level?

 

 

 

 

X

4

Would you have preferred to receive the hand signal throughout your verbal response

 

 

 

X

 

3

Did you feel that the intervention (hand signal) helped you increase your ability to self-correct your volume while outside of school?

 

 

 

 

X

4

 

Total:

16
Appendix B
Administrative consent for action research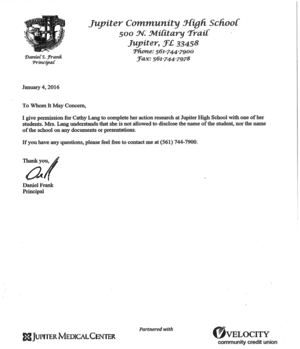 Appendix C
Parental consent for action research
January 4, 2016
To Whom It May Concern,
I give permission for Cathy Lang to complete action research with my child. Mrs. Lang understands that she is not allowed to disclose the name of the student on any document or presentation.
Parent name ________________________________________________
Parent signature _____________________________________________
Thank You,
Cathy Lang
ASD Support Facilitator