Week in Review - September 3, 2021
---
NASET
WEEK IN REVIEW
National Association of Special Education Teachers
September 3, 2021 Vol 17 Issue #36
---
---

Dear NASET Members and Guests,
Welcome to NASET's WEEK in REVIEW. Here, we provide you with the latest publications fromNASET to read and or download, as well as some of the most interesting articles that have happened this week in the field of special education. We hope you enjoy this publication. Feel free to send us articles for this publication or let us know your thoughts about the WEEK in REVIEW at news@naset.org. Have a great weekend.

Sincerely,
---
WHATS NEW AT NASET
September 2021 - Special Educator e-Journal
Table of Contents
---
Many Predicted Some Kind of 'Covid Slide' in Learning. Test Results Show How Bad it Is
Children are heading back to school with the academic cost of the pandemic now being laid bare. Tumbling test scores reveal how much learning was not absorbed by students driven to virtual schooling when their classrooms were closed overnight, often staying shut for over a year. As school buildings finally reopen to in-person learning across the country, teachers and administrators are looking at how to get back on track. Many predicted some kind of "Covid slide" mimicking the annual "summer slide" seen when students are out of the classroom, but the new results show how bad it is. "We did see some of those projections come true. And in fact, some of what we saw in the data was even more of an impact than we anticipated," said Brooke Mabry, strategic content design manager of the NWEA non-profit education organization. Read More
https://www.cnn.com/2021/08/25/us/school-test-scores-covid-pandemic/index.html
Scientists in Utica study potential link between autism and congenital heart defects
Autism and Congenital Heart Defects?
Children who are born with heart problems are 32 percent more likely to have autism than their typical peers are, according to a large study. Unexpectedly, milder defects are strongly linked to autism, but more serious ones are not, the researchers found. A growing body of research shows that children whose hearts form incorrectly in utero tend to also have problems with brain development. In 2012, the American Heart Association and the American Academy of Pediatrics jointly recommended that doctors should monitor brain development in children born with heart defects. A 2017 study in Taiwan showed that children born with heart defects have double the odds of having autism. Read More
www.spectrumnews.org/news/children-with-congenital-heart-defects-have-increased-odds-of-autism/
Medication Adherence in Adolescents May Improve Cognitive Test Scores, ADHD
Children with ADHD, autism and other comorbid neurodevelopmental diagnoses who had well-controlled ADHD medication use for 1 year had improved cognitive test scores and ADHD symptoms, according to a Journal of Psychiatric Research study."Numerous studies have documented efficacy of ADHD medication on core symptoms in the short term, but effects on cognitive development and long-term outcome are less well known," Mats Johnson, MD, PhD, of University of Gothenburg's Gillberg Neuropsychiatry Center in Sweden, and colleagues wrote. "The assessment of the role of ADHD medication for long-term outcome is difficult since adherence to the medication is often brief and inconsistent." Read More
https://www.healio.com/news/psychiatry/20210826/medication-adherence-in-adolescents-may-improve-cognitive-test-scores-adhd
Growing Up is Hard, Especially for People with Disabilities
The way 25-year-old Essence Guss of Pomona describes growing up captures the way many young people feel about the transition. "Being an adult is hard," she said. But along with the typical challenges of "adulating" as millennials often call it, like working and paying rent, Guss has cerebral palsy and related conditions including an intellectual delay, seizures and deafness in her left ear. She also has PTSD and severe anxiety. Through it all, she's held onto her job at a 99 Cents Only Store near the home she shares with her family and pays her mother $100 per week to cover rent. But Guss' health problems – and a dearth of services to support her transition to living independently – has made growing up especially difficult, her mother Tracy Evanson said. Read More
https://www.calhealthreport.org/2021/08/26/growing-up-is-hard-especially-for-young-people-with-disabilities/
Special Education Teacher on the Challenges of Remote Learning Throughout a Pandemic
Being a teacher had already been established as being one of the more challenging jobs in our world. Teachers do an incredible amount of work, are under appreciated, and many believe underpaid for their value to our society. So, taking what is already a challenging job and adding a global pandemic on top of it was not something that the education took in stride. Now, take the challenges of being a teacher, plus a global pandemic, and add that to teachers who educate children with learning disabilities or have special needs. Read More
https://cwdetroit.cbslocal.com/2021/08/26/special-education-teacher-on-the-challenges-of-remote-learning-throughout-a-pandemic/
'Community Schools' See Revival in Time of Heightened Need
Gibsonton Elementary School, which serves 560 students in pre-kindergarten through fifth grade – nearly all of whom qualify for free lunch – is tucked away along the Alafia River, which spills into Hillsborough Bay just south of Tampa, Florida. For years, an unusually large number of children arrived late to school every day, and no one knew why. "We were asking families, 'What's one reason why your child is late or may not be coming to school,'" Catherine Gilmore, says of the conversations she had during the 2019-20 school year, the first year Gibsonton operated as a community school and hired her as its community school coordinator. "Our walkers said, 'Well, it's too dark, I wait until the sun comes up.' Well why is it too dark? They said, 'Well there are no streetlights and my kid walks on the road because there are no sidewalks.'" "I thought, 'Well that can't be true,'" she says. "Then I got in my car and drove down the road and you realize that not only are there no street lights but there are also no sidewalks." "Kids were walking to school in the pitch black." Read More
https://www.usnews.com/news/education-news/articles/2021-08-25/community-schools-see-revival-in-time-of-heightened-need
---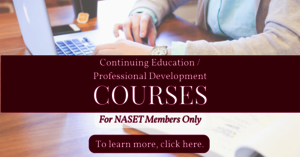 ---
Parents and Teachers Want to See Big Changes Come Out of the Pandemic, Survey Says
As many students return to in-person instruction after staying at home for much of the 2020-21 academic year, parents and teachers alike are hoping school itself will look different, with more opportunity for smaller classes and personalized attention for students. What's more, the majority of both parents and teachers are eager for kids to go back to in-person schooling full-time this fall, according to a survey released this week by a civil rights education and a learning nonprofit organization. Both groups also understand it's not going to be easy. Ninety percent of teachers and 61 percent of parents surveyed last month are expecting big challenges as children head back to in-person classrooms. Academic development was a top concern, with 73 percent of respondents listing it as number one in a survey conducted last month by Understood, a non-profit that works on behalf of children with learning and thinking differences, and UnidosUS, an organization that works on behalf of Latinos. Read More
https://www.edweek.org/teaching-learning/parents-and-teachers-want-to-see-big-changes-come-out-of-the-pandemic-survey-says/2021/08
8 Simple Steps to Launching an Outdoor Learning Program
In addition to the many challenges of the past year and a half, nearly every educator can name a few unexpected opportunities brought on by the pandemic. Some integrated educational technology into their classrooms for the first time. Others learned the true value of differentiation when teaching from a distance. And for some of us, the greatest opportunity that the pandemic provided was the opportunity to teach—and learn—outside. For example, at my school, we were fortunate enough to teach all of our classes outdoors for most of this past year. We used a local national forest for grade-level outdoor education trips. And now, with school resuming, we are finding that most of us still prefer outdoor venues for most meetings and gatherings. Read More
https://www.edutopia.org/article/8-simple-steps-launching-outdoor-learning-program
ESSA Error? Why 49 states Missed the Mark on Equity in School Spending Data
If equity is a top priority in many districts, it is not apparent from the most recent round of state ESSA spending reports, an advocacy organization says. Only one state, Illinois, provided enough transparent detail to allow advocates to analyze resource inequities and the action being taken to address them, according to "Going Beyond ESSA Compliance" an interactive report and web tool produced by The Education Trust. The 49 other states are missing an opportunity to help advocates better assess the fairness of school spending patterns, said Reetchel Presume, Ed Trust's P-12 data and policy analyst. Read More
https://districtadministration.com/49-states-miss-mark-equity-essa-school-spending-data-ed-trust/
Zeroing in on a Handful of Strategies to Catch Kids up in Math
Kathy Neumann's third graders at Longfellow Elementary School in Columbia, Maryland, struggled to understand fractions during this pandemic-disrupted school year. With remote learning, they couldn't do their usual classroom activity of cutting strips of construction paper into halves, quarters and thirds. "Doing it on a computer screen just is not the same thing," said Neumann, who is eager to get back to using "old-school materials" — paper, pencils and rulers — when her district returns to in-person learning this fall. "I've seen a difference this year without using our hands-on tools. No matter what we put on the computer, no matter how much fun it looks, they're not getting it." Read More
https://hechingerreport.org/zeroing-in-on-a-handful-of-strategies-to-catch-kids-up-in-math/
---
TRIVIA QUESTION OF THE WEEK
Congratulations to: Catherine Cardenas, Tracey Christilles, Karen Frantz-Fry, Olumide Akerele, Cindi Maurice, Joanna Blau, Corinn Mildenberg, Patsy Ray, Diane Campbell-Mitchell, Lauro Esquilona, and Brandi Reyna who all knew the answer to last week's trivia question:
Individuals with this disability manage a number of challenges each day. Now, a recent study finds the coronavirus pandemic is posing another risk to their well-being. Researchers at Thomas Jefferson University find the COVID-19 pandemic is having a profound effect on these individuals, as well as their caregivers. Results show that this disability is the second leading risk factor for death from COVID, second only to old age. According to lead study author Jonathan Gleason, "the chance of dying from COVID-19 are higher for those with this disability than they are for people with congestive heart failure, kidney disease or lung disease, a profound realization that we have not, as a healthcare community, fully appreciated until now". What is the disability?
Answer: INTELLECTUAL DISABILITY
This week's trivia question: In 1968, working with the Chicago Park District, the Joseph P. Kennedy Jr. Foundation planned and underwrote the first of these international games, held in Chicago's Soldier Field, where 1,000 athletes with intellectual disabilities from 26 states and Canada competed in athletics. In December 1968, this organization was established as a non-profit charitable organization under the laws of the District of Columbia. Today, this international organization is dedicated to empowering individuals with intellectual disabilities to become physically fit, productive and respected members of society through sports training and competition. What is the organization?
If you know the answer to this week's trivia questions, email it to us at contactus@naset.org by September 7, 2021 . If you are correct, you will be acknowledged in next week's NASET's Week in Review
---
Chicago Public Schools Special Education Needs 'Major Changes, Major Improvements,' Board President Says
School board president Miguel del Valle on Wednesday called on Chicago Public Schools officials to urgently work to fix special education services that families and advocates for years have said aren't adequately serving students. The district's efforts to monitor and address concerns with special education are "not enough," del Valle told CPS leaders at the monthly Board of Education meeting Wednesday. "There is still a lot of frustration with our programs for diverse learners. That has to be fixed," he said. "The time has come for us to make sure that the changes that are necessary are made in a way that will get us to where we need to be. Read More
https://chicago.suntimes.com/education/2021/8/25/22642015/cps-special-education-compensatory-miguel-del-valle-schools-board
Young Athletes with History of Concussions May Have More Changes to Their Brains
A new study suggests athletes with a history of concussion may show more brain injury from a later concussion, particularly in middle regions of the brain that are more susceptible to damage, when compared to athletes with no history of concussion. The research is published in the August 25, 2021, online issue of Neurology®, the medical journal of the American Academy of Neurology. The athletes participated in sports like football, volleyball and soccer. "We know concussions may have long-term effects on the brain that last beyond getting a doctor's clearance to return to play," said study author Tom A. Schweizer, PhD, of St. Michael's Hospital in Toronto, Canada. "It is unclear, however, to what extent the effects of repeated concussion can be detected among young, otherwise healthy adults. We found even though there was no difference in symptoms or the amount of recovery time, athletes with a history of concussion showed subtle and chronic changes in their brains." Read More
https://www.sciencedaily.com/releases/2021/08/210825163648.htm
Sibling's Likelihood of Autism Diagnosis Impacted by Age Gap, Study Finds
Mothers of children with autism who delayed their subsequent pregnancy by 2.5 to three years reduced the likelihood of their next child also being diagnosed on the spectrum, new research shows. The Curtin University research in collaboration with the Telethon Kids Institute, published in Autism Research, investigated more than 925,000 births in Denmark, Finland and Sweden including more than 9,300 that resulted in a child later being diagnosed with autism spectrum disorder. Lead author Professor Gavin Pereira, from Curtin's School of Population Health, said the research found a significant -- and surprising -- link between the time between pregnancies and a sibling's chances of also being diagnosed with autism. "Our research found that the siblings of children with autism were less likely to be diagnosed on the spectrum if there was a 30 to 39-month gap between both pregnancies," Professor Pereira said. Read More
https://www.sciencedaily.com/releases/2021/08/210825113644.htm
---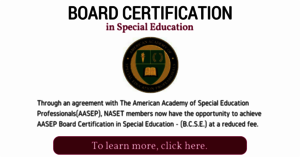 ---
Teaching an Old Dog New Tricks: An Existing Drug Opens New Possibilities for Treating Childhood Leukemia
A new study from Linköping University, Sweden, has shown that the tumor-inhibiting gene TET2 is silenced in a large fraction of cases of acute lymphoblastic leukemia (ALL) in children. The scientists show that the gene can be reactivated by treatment with an existing drug, 5-azacytidine. The results, published in the scientific journal PNAS, suggest that 5-azacytidine may function as targeted therapy for ALL in children. "T-cell acute lymphoblastic leukemia (T-ALL) is a devastating disease for the affected children and their families. One of five children affected do not survive the disease. The ultimate goal of my research is to ensure that all children can be cured. Our discovery may pave the way for clinical studies of 5-azacytidine as a new therapy for this poorly understood disease. The more treatment options we have for T-ALL the more chance we have of beating this aggressive cancer," says Colm Nestor, senior lecturer in the Department of Biomedical and Clinical Sciences at Linköping University, who has led the study. Read More
https://www.sciencedaily.com/releases/2021/08/210824135328.htm
New to the Pack: Elementary School Gets a Therapy Dog
There's a brand new addition to the Roosevelt Elementary School staff with four legs and a wet nose. Teddy, a one-year-old whoodle, is the new therapy dog to the Mason City School District. He is joining four other therapy dogs in the district. The purpose of Teddy's work is interacting with a range of kids and helping with their emotional and mental needs. Tara Truex, Teddy's handler and a special education teacher, says he has been excited to get to work with the students for a while now. "If I let him out, he's right by the car door and I have to tell him today's not the day," said Truex. Superintendent Dave Versteeg said in order for someone in the district to bring a dog into a school, they must follow the policy laid out by the district to certify their dog is trained in therapy. This policy helps prevent family pets from coming to school, according to Versteeg. Read More
https://globegazette.com/news/local/education/new-to-the-pack-roosevelt-elementary-gets-a-therapy-dog/article_ed9d5b6c-942a-50a6-bdf4-ef1ffcf54d8c.html
---
JOB POSTINGS
* Special Education Teacher- Under direction of the school principal and special education supervisor, the special education teacher provides direct instruction and instructional support to students with disabilities and works in collaboration with the general education teacher. Monitors and evaluates outcomes for students with disabilities. Assists in the development of Individualized Education Programs (IEP). To learn more- Click here
* Network Director of Mental Health- Reporting to the Managing Director of Programs, the Network Director of Mental Health will be responsible for leading strategy across DREAM schools to ensure the mental health needs of all students are met. This is an exciting opportunity for an individual who has extensive knowledge of best practices in mental health for students. To learn more- Click here
* Teacher III, Susan Gray School - Will independently lead the teaching team to plan, develop, and implement classroom instructional programs and activities, as well as, help in the development of individual educational program (IEP) for an inclusive classroom including typically and atypically developing children. To learn more - Click here
* [2021-2022] Literacy Intervention Teacher - Reporting to the Academic Dean, the Literacy Intervention Teacher will be responsible for providing tailored support to students that are reading significantly below grade level in grades K-2 through small group instruction (3-4 students) and push-in support. To learn more - Click here
* Special Education Teachers - Multiple Locations - BSI Solutions is currently seeking passionate Special Education Teachers with an interest in providing school-based services to students. To learn more - Click here
* Director III, Special Education Procedural Support- Fairfax County Public Schools (FCPS), the nation's 11th largest school division, is seeking a proven educational leader to serve as Director, Special Education Procedural Support in the Department of Special Services.Located in the Washington, D.C. region, FCPS serves a diverse student population of more than 189,000 students in grades pre-K through 12, 14% of which receive special education and related services under IDEA. To learn more- Click here
* Special Education Teacher - McLean County Unit District No. 5 is seeking Special Education Teacher who provides specialized instruction in order to meet the unique educational needs of students with disabilities, evaluates and assesses progress, in accordance with the student's IEP, in a variety of settings. To learn more - Click here
* Special Education Teacher - STRIVE Prep is a Denver-based community of public charter schools that challenges every student to strive for college and thrive throughout life by helping them to discover and develop the knowledge, skills, and confidence necessary to succeed in college and beyond. We encourage you to read our 2020 Impact Report and learn more about what a career at STRIVE Prep is like here. To learn more - Click here
* Classroom Teacher- Work with students in various settings, develop and modify a therapeutically guided curriculum, generate reports to meet students' needs, communicate with families, coordinate with therapists, and plan for teaching assistants. To learn more- Click Here
* Special Education Teacher- Provides instruction, directly and with the assistance of Education Assistants and Classroom Assistants, of students with developmental disabilities in education, vocational, functional and self-help, social-emotional, and behavioral areas. Instruction is enhanced by the ongoing collaboration with other team members (i.e. behavior department, parents, related services, etc.) in a multi-disciplinary approach. To learn more- Click Here
* Special Education Teacher- We're looking for exceptional Special Education Teachers for full-time positions in North View, GA for the 2021-2022 school year, from July 29, 2021 - May 24, 2022. These positions are 37.5 hours per week working with elementary-high school age students, with various degrees of cognitive impairment. TherapyTravelers is a mission-driven organization in the business of changing lives! To learn more- Click Here
* Special Needs Tutors - is seeking dynamic, state credentialed special needs teachers to tutor on our virtual platform teaching learners all over the world. This is a perfect second job to earn extra money from the safety of your own home. There is no minimum hourly requirement; all you need is a computer, reliable internet, a quiet space and willingness to teach. To learn more - Click here
* Full Time Director of Special Needs Ministry - The Director of Special Needs Ministry will provide oversight and leadership to five direct reports. This leader will be responsible to develop, oversee and implement a philosophy of ministry that shares the gospel, provides discipleship and creates a sense of belonging for those with special needs and their families. To learn more - Click here
If you are an Employer looking for excellent special education staff - Click here for more information
---
FOOD FOR THOUGHT
Be yourself; everyone else is already taken.
Oscar Wilde