Week in Review - February 16, 2018
NASET
WEEK IN REVIEW
National Association of Special Education Teachers
February 16, 2018                     Vol 14 Issue #7
Dear NASET News,


Welcome to NASET'sWEEK in REVIEW.  Here, we provide you with the latest publications fromNASET to read and or download, as well as some of the most interesting articles that have happened this week in the field of special education. We hope you enjoy this publication.  Feel free to send us articles for this publication or let us know your thoughts about the WEEK in REVIEW at news@naset.org. Have a great weekend.

Sincerely,



NASET News Team
Low-Carb Diets Boost Risk for Serious Birth Defects
Following a low-carbohydrate diet during pregnancy may increase a woman's risk of having a baby with serious birth defects, a study by researchers at the University of North Carolina at Chapel Hill suggests. Compared with pregnant women who didn't restrict their carbohydrate intake, those on a diet that reduced or eliminated carbs were 30 percent more likely to have babies with neural tube defects. Those include spina bifida (spine and spinal cord malformations) and anencephaly (missing parts of the brain and skull). These birth defects can cause death or lifelong disability, the study authors said. "We already know that maternal diet before and during early pregnancy plays a significant role in fetal development. What is new about this study is its suggestion that low carbohydrate intake could increase the risk of having a baby with a neural tube defect by 30 percent," study leader Tania Desrosiers said in a university news release. Read More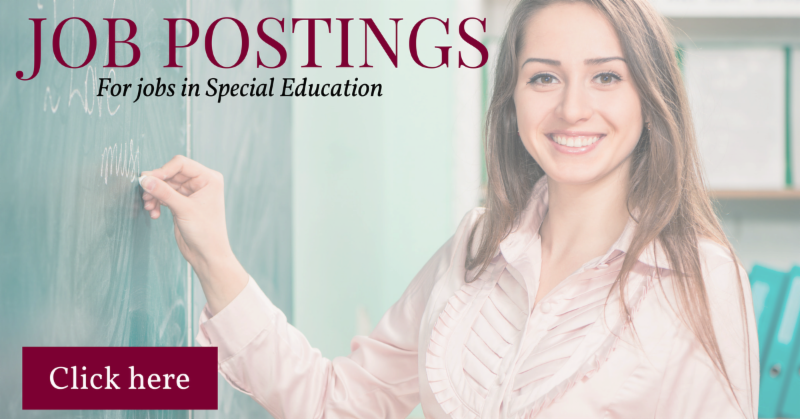 Falling IQ Scores in Childhood May Signal Psychotic Disorders in Later Life
New research shows adults who develop psychotic disorders experience declines in IQ during childhood and adolescence, falling progressively further behind their peers across a range of cognitive abilities. The researchers from King's College London's Institute of Psychiatry, Psychology & Neuroscience (IoPPN) and Icahn School of Medicine at Mount Sinai in the United States found falls in IQ start in early childhood, and suggest educational interventions could potentially delay the onset of mental illness. Psychotic disorders, such as schizophrenia, are severe mental illnesses affecting 1-3% of the UK population that cause a range of abnormalities in perception and thinking. The study, published today in JAMA Psychiatry, is the first to track IQ scores and cognitive abilities throughout the entire first two decades of life among individuals who develop psychotic disorders in adulthood. Read More
How Can Students with Autism be Supported through College?
Thirty years ago it was rare for a student with ASD to enter college. But over the past decades, there has been much improvement in the detection and awareness of ASD in children. Now, with the provision of effective treatments, those with average or above average intellectual abilities are enrolling at universities. However, college presents new challenges for these students as well as for college support personnel, and gathering and analyzing college experiences of students with ASD is fundamental to their success. Now a special issue addressing the experiences of ASD students has been published in Springer's Journal of Autism and Developmental Disorders.
In the US alone there are roughly 550,000 children with ASD who will be transitioning into adulthood over the next decade, and it is expected that approximately 45 percent of these emerging adults will enroll in a university, college, or technical/vocational school in the coming years. Read More

Board Certification in Special Education Available to NASET Members

Through an agreement with The American Academy of Special Education Professionals(AASEP), NASET members now have the opportunity to achieve AASEP Board Certification in Special Education - (B.C.S.E.) at a reduced fee. AASEP Board Certification in Special Education - (B.C.S.E.) is a voluntary choice on the part of the candidate. The candidate for Board Certification wishes to demonstrate a commitment to excellence to employers, peers, administrators, other professionals, and parents. From the standpoint of the Academy, board certification will demonstrate the highest professional competency in the area of special education. Board Certification in Special Educationestablishes a much needed standard for professionals, across disciplines, who work with exceptional children.
Read More
New Autism Therapy Shown to Restore Social Behavior through Brain Stimulation
Autism affects about one in 68 children, and the condition poses social challenges, including difficulty processing social interactions, such as facial expressions and physical gestures. New research out of UT Southwestern Medical Center in Dallas shows those social behaviors could be restored through a process called "neuromodulation," or brain stimulation. Peter Tsai directed the study from the Peter O'Donnell Jr. Brain Institute. Researchers stimulated a specific part of the cerebellum in mice to correct social impairments. They learned this particular region near the brain stem that had been thought to have only roles in coordinating movement is also critical for autistic behaviors.  "I feel like one of the things that makes us uniquely human in some ways is that social ability and that desire to group together and work as communities and as societies," Tsai says.  If that's impaired -- or if you don't seek it out -- you no longer belong to that community or society and that will create a significant impact on the joy you seek out in life, he says. Read More
Maternal Age Over 40 is Associated with an Increased Risk of Preterm Birth
Pregnant mothers aged 40 and over may have an increased risk for preterm birth, regardless of confounding factors, according to a study published January 31, 2018 in the open-access journal PLOS ONE by Florent Fuchs from CHU Sainte Justine, Canada and colleagues. Maternal age at pregnancy has been increasing worldwide and so has the risk for preterm birth. However, the association between maternal age and preterm birth remains a topic of ongoing research. Fuchs and colleagues sought to investigate the impact of maternal age on preterm birth in a large cohort. The researchers analyzed the previously-collected data from the QUARISMA randomized controlled trial, which had taken place in 32 hospitals in Quebec, Canada, from 2008 to 2011. Read More
TRIVIA QUESTION OF THE WEEK
Congratulations to: Kathryn Millette, Helma Wardenaar, Diane Campbell-Mitchell, Antonio Aguilar-Diaz, Catherine Cardenas, Kimberly Phillips-Ingram, Sharon Johnson-Hiltz, Barbara Dorn, Lisa Holley, Mindy McDonald, Barbara Hasting, Denise Schell, Patsy Ray, Teresa Pitts, Olumide Akerele, Annette Patterson, Karyn Greco, Deveri Hurtado, Mary Maher, Kimberly Rehbaum, Melody Owens, Deane Merele, Jessica Gaspar, and Robyn Cox who all knew the answer to last week's trivia question.


ANSWER:  They all have reported having DYSLEXIA
This week's question:  According to new Centers for Disease Control (CDC) research, between the years 2003 to 2015, the number of privately insured U.S. women aged 15 to 44 who filled a prescription to treat this disorder increased by over 300% (344%). What is the disorder?
If you know the answer, email us at contactus@naset.org by February 19, 2018.  We will acknowledge your correct answer in the next edition of the Week in Review
Children with Disabilities in West Africa Experience Violence from the Day they are Born
Children with disabilities in West Africa experience significantly greater violence than their non-disabled peers and all experience violence from they day they are born, finds a study published in BMC Public Health by Janet Njelesani, assistant professor of occupational therapy at NYU Steinhardt School of Culture, Education, and Human Development. "It's unfair that children with disabilities are four times more likely to experience violence than their non-disabled peers when they have the same right to grow up safe," said Janet Nielesani. "These findings will help explain why children with disabilities are at greater risk of violence and may shed light on children with disabilities living in other low and middle-income countries (LMIC)." Read More
Parental Type 1 Diabetes May Increase Offspring Risk for ADHD
Children whose parents have type 1 diabetes (T1D) have a higher risk of being diagnosed with attention-deficit/hyperactivity disorder (ADHD), according to a study published online Jan. 26 in Diabetes Care. To identify individuals with T1D and their offspring, Jianguang Ji, M.D., Ph.D., from Lund University in Sweden, and colleagues used the Swedish National Hospital Discharge Register and Swedish Outpatient Register, which were linked to the Swedish Multi-Generation Register. The researchers identified 15,615 individuals born after their parents were diagnosed with T1D. Offspring of T1D patients had a significantly increased risk of ADHD (hazard ratio [HR], 1.29), when controlling for confounding variables. While not statistically significant, maternal T1D was associated with an enhanced risk of ADHD (HR, 1.35) versus paternal T1D (HR, 1.20). Read More
How Much Would You Pay to Cure Your Kid's Learning Disability?
Robert Melillo, at 57, has an impressive head of mostly dark hair, a prodigious nose, a sleeve tattoo, and natural salesmanship. A chiropractor who specializes in an esoteric branch of the discipline called functional neurology, he treats patients with neurological and autoimmune disorders at his busy practice in New York City. Along with other conditions, Melillo believes he's developed a cure for attention deficit hyperactivity disorder and autism-although he wouldn't use the word "cure." Where establishment doctors see chronic disability, Melillo sees an imbalance in the brain, a lag in development and connectivity on one side or the other that can be, in his preferred term, "resolved." Melillo is the founder and guru behind the steadily expanding chain Brain Balance Achievement Centers, which allows him to share his ideas far beyond his Manhattan office. Through the centers, peppered across the country, he promises to help children who have recognized conditions such as ADHD and autism spectrum disorder, as well as harder-to-pin-down varieties of academic and social struggles, with a series of exercises he's developed. A 12-week program of 36 hourlong sessions costs between $5,544 and $6,444, depending on the center, or from $154 to $179 per session. Read More
Premature Babies Make Fewer Friends -- But Not for Long
Premature babies make fewer friends, feel less accepted by peers and spend less time socialising in early childhood -- but this improves when they get to school -- according to new research by an international research collaboration, including the University of Warwick, UK. Professor Dieter Wolke, from the Department of Psychology and Warwick Medical School, led a team which demonstrated that children born premature -- including very preterm and moderately-to-late preterm babies -- are less accepted by their peers. However, these children catch up -- making more friends and gaining more acceptance from peers after the transition to school, by age eight. This was particularly beneficial for children who were born very preterm at school. Read More
Novel Genetic Variants for ADHD Linked to Educational Attainment
A study published in the February 2018 issue of the Journal of the American Academy of Child and Adolescent Psychiatry (JAACAP) reports that five novel genetic variants associated with attention-deficit/hyperactivity disorder (ADHD) have been identified by exploiting genetic overlap between ADHD and educational attainment. "In this study, we aimed to explore the genetic architectures of ADHD and educational attainment and to what degree they have a shared genetic basis," says Alexey A. Shadrin, lead author of the study and postdoctoral research fellow at the Norwegian Centre for Mental Disorders Research (NORMENT). "Our findings may increase the understanding of the genetic risk underlying ADHD and its connection to educational attainment, which has important socioeconomic and health-related life implications," Dr. Shadrin explains. Read More
Government Seeks Delay of Obama Rule on Race in Special Ed
The Education Department is seeking to delay an Obama-era rule meant to counter racial disparities in special education. In December 2016, the Obama administration said "students of color remain more likely to be identified as having a disability and face harsher discipline than their white classmates" and issued a rule that required states to intervene if there were strong racial disparities in their districts. The rule was to take effect in July 2018. Department Press Secretary Liz Hill told The Associated Press Monday that the agency wants to postpone the rule by two years. Hill said in a statement that federal officials heard concerns about the rule from states, school districts, superintendents and others involved. "Because of the concerns raised, the department is looking closely at this rule and has determined that, while this review takes place, it is prudent to delay implementation for two years. The postponement will be issued for public comment." Read More
For the First Time, Indiana Special Education Students Could Receive Alternate Diploma
Indiana may soon have not one, but two, new diplomas. For months, state officials and lawmakers have been working on creating a single Indiana diploma to encompass all four of the state's current diploma offerings in a way that will satisfy new federal reporting requirements. Should it receive final legislative approval, as it is expected to, the new Indiana Diploma would be awarded to the first class of graduates this year. It's new in name only, though. With designations for each of the diplomas Indiana currently offers, it will change nothing for current high school students. Carried by Rep. Bob Behning, R-Indianapolis, House Bill 1426 passed the House 84-5 on Monday. It will move to the Senate, where a similar bill creating the Indiana Diploma has been working its way through the chamber. Read More
Report: Tennessee's Student Intervention Process Works, but in Need of Improvements
A third of Tennessee teachers find a state-driven process meant to address individual student needs to be ineffective, while implementation of it across the state can vary. That's according to a report focused on Response to Instruction and Intervention's fourth year in Tennessee - RTI², as it is known, is an approach to the identification and support of students with academic deficiencies. Although the report says that overall the process has been crucial for getting many students the right type of support to learn, challenges in perception and in its implementation exist. "(We) have heard from educators in schools where RTI² has not felt like a worthwhile investment and we have seen considerable variation in the quality of implementation across the state," the report says. "While we remain fully committed to the work, we are also learning from these challenges and are working to address specific needs." Read More
Autism Groups Say Families Must Prepare for Police Encounters - And Officers Need Better Training
A Phoenix-area incident last year drove home the need to continue training first responders on interacting with people with autism and other developmental disabilities. A Buckeye police officer mistook a 14-year-old boy with autism for a drug-user and the pair ended up on the ground, the boy injured. But some parents and advocates say training must go both ways and the autism community must learn about police. Cynthia Macluskie, founder of Autism Society of Greater Phoenix, said all major first-responder agencies in the Phoenix area partner with health centers and local organizations to tap into learning opportunities. Macluskie wants to ensure those with autism are prepared. As the Center for Disease Control estimates nearly 1 in 68 American children have autism spectrum disorder - and others estimate it may be far higher - encounters with police and other first responders in emergency situations are going to occur. Read More
Peer Mentoring Program Creating Culture of Inclusion
Hancock High school is responsible for around 90 special education students. Nearly half of those come from other Copper Country Intermediate District schools. Hancock and CCISD staff and students work hard to ensure all students feel included. "It is a hard thing for kids to come from their other home district into our district, but we have about 30 students from Hancock who sign up for peer mentoring and then they help with our special ed population in their classes or they come into our classrooms and form a friendship that helps the kids feel more comfortable in the building," said high school mild cognitive impairment teacher Maren Rouleau. Peer mentors do online work to learn how best to help their mentee's specific disability. This knowledge reaches beyond help in the classroom. "We have even some that go to lunch with students and help them with social-type skills. When the peer mentors come in they are really excited to see them. I think they really just like being treated as equals," said mild cognitive impairment 6th and 7th grade teacher Shauna Wunrow. Read More
Fetal Alcohol Disorders Up to 10 Times More Common Than Believed
Up to 10 times more children have disabilities related to fetal alcohol exposure -- drinking during pregnancy -- than previously believed, finds a new study. As many as one in 10 children in some U.S. communities may have some type of disability due to maternal drinking during pregnancy, the research suggests. Not only does this finding reveal substantial numbers of children with potentially unrecognized disabilities who need help, but it also drives home how widespread disabilities are from drinking during pregnancy-even if it's not heavy or binge drinking. When most people think about drinking during pregnancy, they often think about heavy or binge drinking, which can cause fetal alcohol syndrome (FAS). FAS is a physical and developmental disability that affects growth, facial features and cognitive development and behavior. The CDC estimates that 1 in 1,000 children has FAS, though some estimates range up to 9 in 1,000. Read More
Honor Society for Special Education Teachers

LATEST JOB LISTINGS POSTED ON NASET
If you are an Employer looking for excellent special education staff - 
Click here
for more information
Food For Thought.......... 


I've come to believe that each of us has a personal calling that's as unique as a fingerprint - and that the best way to succeed is to discover what you love and then find a way to offer it to others in the form of service, working hard, and also allowing the energy of the universe to lead you. 
Oprah Winfrey