February 2009 - Special Educator e-Journal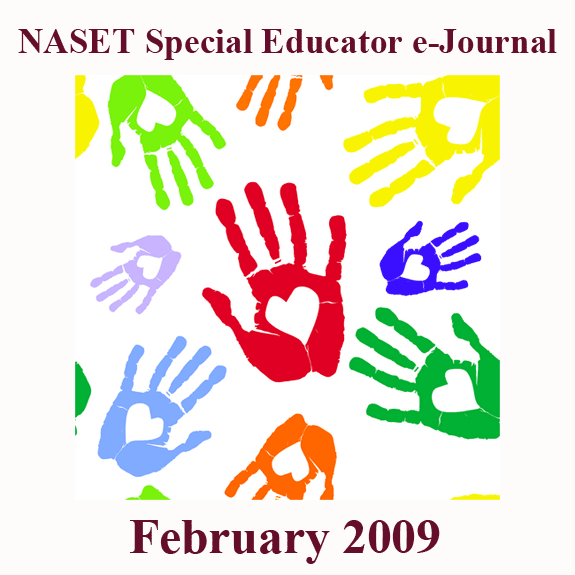 Table of Contents
Message from the Executive Directors
President Barack Obama's Agenda on Education
This Just in....
Update From The National Dissemination Center for Children with Disabilities
It All Starts in Families and Communities

The Little Ones: Early Intervention/Early Childhood
Schools, K-12

State and System Tools

Special Focus: Transition Planning for Youth with Disabilities
Calls to Participate
Special Education Resources
Upcoming Conferences, Workshops, and Events
Get Wired!—The Latest on Websites and Listservs
Funding Forecast and Award Opportunities
Acknowledgements
Download a PDF Version of This Issue
---
NASET Members - Login Below to access the latest Special Educator e-Journal.
Site visitors: You may access a sample e-Journal - Sample e-Journal
---
Forgot your password?
Please enter the email address by which you registered your user account. Then press "Send password" and your password will immediately be emailed to you. Make sure to spell your email address correctly.
---
---