NASET Apps for iPhone and iPad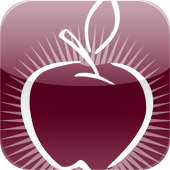 IEP Goals, Objective and Activities
NASET has created a simple, and easy to use application for the iPad and iPhone. The IEP Goals, Objectives & Activities App provides a convenient tool to easily choose and build a student's list of IEP Annual Goals, Short Term Objectives, and Behavioral Objectives.
In order to do this, you will be able to choose from:
Numerous Annual Goal areas;
Over 100 Short Term Objectives
Almost 5,000 Behavioral Objectives
Plus, this app allows you to:
Plan each student's educational curriculum
Develop, from a list of over 2,700 Suggested Activities, enrichment experiences to enhance student development
Export the assembled annual goals, short term objectives and behavioral objectives for each student via email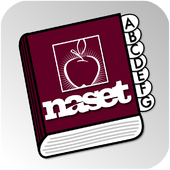 Special Education Dictionary
The NASET Special Education Dictionary gives you thousands of terms used in special education with their respective definitions and easy-to-understand explanations. This practical app is the most comprehensive dictionary available in special education. You can look up any definition by means of the main search or alphabetical search. If you work in the field of special education or are a parent of a child with special needs, you should have the NASET Special Education Dictionary in your app library.
Features:
Thousands of special education terms and definitions at your fingertips
Extremely clear and simple definitions are easy for anyone to understand
Complete sentence-based definitions in English
Alphabetical scroll list and or search options
Export terms and definitions by message, email, Facebook, Twitter and even copy to device clipboard

Parent Teacher Handouts Application for iPhone and iPad
Parent/Teacher conferences are an integral part of being a special education teacher and afford the opportunity to communicate very important information to a parent that will facilitate the progress of his/her child. As a result, many parents may not remember what exactly was said at the meeting and these handouts can easily reinforce the discussion in a very concrete manner.
NASET's Parent Teacher Conference Handout Collection provides over 90 handouts covering a wide variety of topics that are discussed by teachers and parents on a daily basis. From this application you will be able to select and then; view, print, download, or email your selection(s).
The Parent Teacher Conference Handouts provided cover a variety of topics in special education. These handouts can be given at the end of parent teacher conferences, to reinforce concepts and help parents further understand information discussed at the conference. They are also useful in answering parent inquiries or providing tips to parents on how they can assist their child with his/her education. These handouts will provide you with a means of educating parents, delivering requested information, providing clarity, reducing misinformation & speculation on the parts of parents. It also helps to present you as a source of guidance, information, and assistance to all the parents of children in your class.