NASET Apps for iPhone and iPad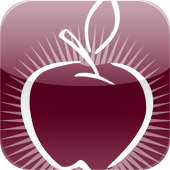 IEP Goals, Objective and Activities
NASET has created a simple, and easy to use application for the iPad and iPhone. The IEP Goals, Objectives & Activities App provides a convenient tool to easily choose and build a student's list of IEP Annual Goals, Short Term Objectives, and Behavioral Objectives.
In order to do this, you will be able to choose from:
Numerous Annual Goal areas;
Over 100 Short Term Objectives
Almost 5,000 Behavioral Objectives
Plus, this app allows you to:
Plan each student's educational curriculum
Develop, from a list of over 2,700 Suggested Activities, enrichment experiences to enhance student development
Export the assembled annual goals, short term objectives and behavioral objectives for each student via email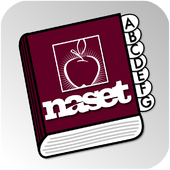 Special Education Dictionary
The NASET Special Education Dictionary gives you thousands of terms used in special education with their respective definitions and easy-to-understand explanations. This practical app is the most comprehensive dictionary available in special education. You can look up any definition by means of the main search or alphabetical search. If you work in the field of special education or are a parent of a child with special needs, you should have the NASET Special Education Dictionary in your app library.
Features:
Thousands of special education terms and definitions at your fingertips
Extremely clear and simple definitions are easy for anyone to understand
Complete sentence-based definitions in English
Alphabetical scroll list and or search options
Export terms and definitions by message, email, Facebook, Twitter and even copy to device clipboard